Smart home devices simplify your daily life by letting you control lighting, locks, entertainment gear, and more with simple voice commands or an intuitive and customizable companion app. But who says the web-connected fun has to end in the kitchen when it's time to cook supper for the whole family?
Here is the list of 2022's Top Smart Kitchen Appliances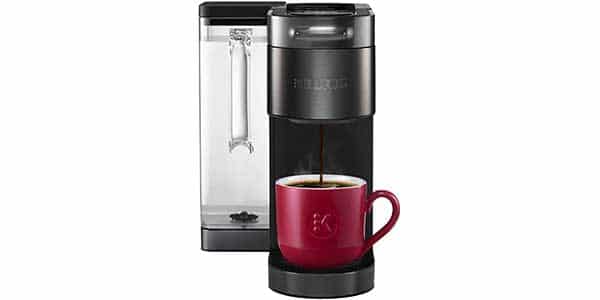 Why should you buy it: You adore Keurig coffee makers and want a coffee maker that knows just how to brew based on the pod you insert?
Who it's for: Keurig lovers and those who want to "set it and forget it" when it comes to coffee making.
Why did we choose the Keurig K-Supreme Plus?
Keurig has long been a well-known name in coffee making, both at home and in the business. The BrewID function on the Keurig K-Supreme plus Smart takes things to the next level.
After purchasing a package of Keurig coffee pods, BrewID can recognize which pod is in the chamber and change settings and cup size to give the best-tasting hot beverage. You can also connect the K-Supreme to Wi-Fi via the Keurig app, allowing you to adjust brew parameters without having to be near the machine.
In addition to five strength and six temperature settings and the ability to save up to ten favorite brews presets, the Keurig K-Supreme is Alexa and Google Assistant compatible, enabling you to make a cup of coffee without lifting a finger.
PROS
BrewID allows for automatic brewing
Keurig app allows you to remotely dial in brew settings
Five strength and six temperature settings
Can store up to 10 favorites presets
Compatible with Alexa and Google Assistant
CONS
More: Smart Coffee Machine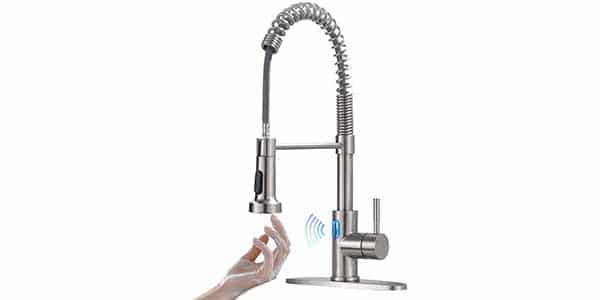 Why should you buy it: You want a faucet that responds to simple hand movements, allowing for simple kitchen sink controls.
Who it's for: Those who want to save water and cooks who constantly have their hands full.
Why did we choose the Owofan Touchless Smart Faucet?
Smart faucets have grown in popularity over the last several years, and Owofan has an amazing solution to meet this rising need.
While you won't be able to start your kitchen sink with a companion app, the Owofan Touchless Smart Faucet does come with a "smart" motion sensor. The sink turns on when you wave your hand in front of the sensor. When you wave it past again, the sink goes off. Turn on the water and leave the room for 15 minutes by accident? The Owofan has an auto shut-off mechanism that automatically switches off the water after three minutes of inactivity.
The Owofan is made of stainless steel and lead-free components, and it has two spray modes and a 23.6-inch extension hose for the hardest cleaning duties.
PROS
Touch-free controls
Includes auto shut-off
Stainless steel, lead-free design
Has a 23.6 inch extendable hose
CONS
Installation can be a bit complicated
Why you should buy this: You want a web-connected microwave that can interact with your Echo devices.
Who it's for: Alexa households and those looking for a top-notch microwave from a trusted brand.
The following are the reasons we chose the Toshiba ML-EM34P Smart Microwave:
When you're juggling a slew of culinary activities, it'd be nice to be able to call a voice assistant for assistance with dinner prep. You can today, owing to the incredible countertop genius that is the Toshiba ML-EM34P Smart Microwave.
You may communicate with the ML-EM34P using an Echo device that supports Alexa. Start and stop a microwave cycle, activate a cooking cycle with a timer ("Alexa, defrost for two minutes in my microwave"), and more commands are available. Please keep in mind that the microwave does not have Alexa, so you'll need to have an Echo device nearby to use the voice functions.
This stainless steel microwave, at 1.3 cubic feet, is also quite spacious for most reheated meals, TV dinners, and other small- to medium-sized kitchenware. We particularly appreciate the addition of a humidity sensor, which automatically changes the cooking temperature based on the item being heated.
PROS
Supports Alexa (requires an Echo device)
1.3 cubic feet
1,100 watts
Automatic humidity sensor
23 cooking presets
CONS
Some cooking presets can be ineffective
More: 5 Must Have Kitchen Gadgets That'll Save You Time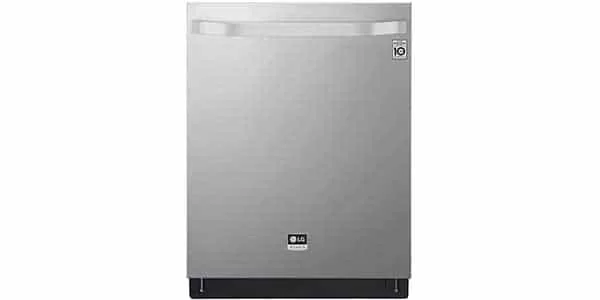 Why you should buy it: You want a powerful dishwasher with simple-to-use features.
Who it's for: Those looking for a heavy-duty smart appliance from a reputable brand.
We chose the LG Studio Top-Control 24-Inch Dishwasher because:
A good dishwasher may make all the difference in the kitchen, especially if it can connect to Wi-Fi and provide a slew of useful diagnostic tools. And the LG Studio Top-Control 24-Inch Dishwasher is a prime example of a well-executed smart appliance.
First and foremost, the LG Studio is brimming with cleaning technology. There are four QuadWash spray arms to blast your dishes and silverware from every angle imaginable, TrueSteam for superior drying, a height-adjustable third rack, and incredibly quiet operation. Dual Zone washing, which automatically changes water pressure for both the top and bottom compartments of the washer, is also available.
The LG Studio is part of LG's ThinQ appliance family, which includes smart features. You can operate the machine with Alexa and Google Assistant, monitor wash cycles, and receive alerts if something is wrong with the washer after downloading the ThinQ app and connecting it to Wi-Fi.
PROS
QuadWash tackles cleaning from every angle
TrueSteam delivers enhanced drying
Adjustable third rack
Can be controlled with the ThinQ app
CONS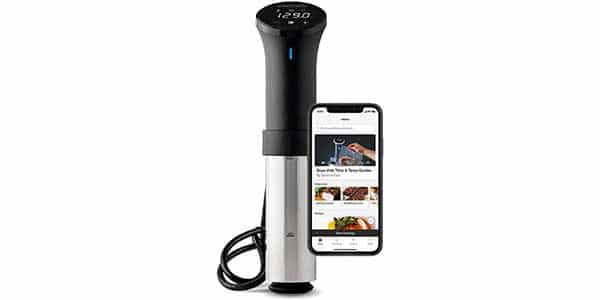 Why should you buy it: Your sous vide cooking is taking off, therefore you need a wonderful appliance to match your heightened cuisines.
Who it's for: Anyone wishing to automate their next batch of sous vide dinners.
The Following Are The Reasons We Chose The Anova Culinary Sous Vide Precision Cooker:
Sous vide cooking is a unique cuisine approach that originated in French kitchens. The fundamentals entail immersing vacuum-sealed goods in a kettle of boiling water that is heated to a certain temperature and then circulated uniformly during the cooking procedure.
Whereas standard sous vide machines require manual temperature setting input, this Anova Culinary cooker is web-connected, allowing you to pick and enter recipes straight from the Anova smartphone to the cooker. It even selects the proper time and temperature settings! All you have to do is clamp this bad boy to the edge of your pot and you're ready to go.
While some customers have reported the machine losing its Wi-Fi connection, this appears to be a minor issue that the vast majority of sous vide cooks are not encountering.
PROS
Can be controlled manually or with an app
Boils water to exact temperature
Easily clamps to side of pot
Can cook to feed up to eight people
CONS
Can lose Wi-Fi connection
Home Automation

>>

Brands

>>

Amazon

>>

2022's Top Smart Kitchen Appliances