Your house is intelligent. Rather, it is made up of a swarm of microscopic brains that are all connected but operate together like an octopus' tentacles composed of wooden beams and drywall. We're in the midst of the smart home revolution, in which everything around us collects data on our actions and responds to our directions – even items that don't appear to be smart.
Smart TVs, smartwatches, smart speakers, and smart lightbulbs are all commonplace and have become somewhat dated. These typical smart home devices are no longer the focal points of conversation. They exist in everyone.
Smart home hubs like Google Home and Amazon Echo even allow you to connect your gadgets to establish routines that turn on the lights and read the news as soon as you wake up or walk through the door.
You'll have to get strange with it if you want to replicate the excitement of those early smart home days, of having a new device to show off and enjoy. Fortunately for you, there are some pretty bizarre smart home gadgets out there eager to bring every last low-tech aspect of your life into the future.
Here is the List of 8 Ingenious Devices You Didn't Know Existed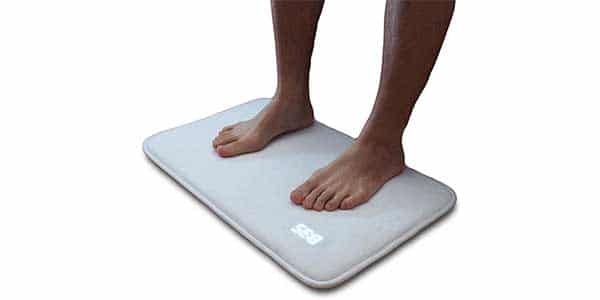 An item in motion tends to stay in motion, as we all know. Newton, I appreciate it. It's all too simple to click the snooze button or turn off your phone's alarm clock and stay in bed if you're using the alarm clock on your phone. You might need to try something different if you want to take control of your morning.
There are several smart alarm clocks available that provide new ways to begin your day. In fact, you might argue that your phone or smart home hub is already a smart alarm clock, but the Ruggie alarm clock rug has one feature that other alarm clocks lack: there is no snooze button.
With 90 to 120 decibels of sound, impressive speakers virtually scream you awake, and they won't stop until you get out of bed. You must swing your legs off the mattress and stand on the rug to silence the alarm. When you place your weight on the rug, a countdown begins that lasts between 3 and 30 seconds.
However, it isn't all awful. You may program your Ruggie to send encouraging phrases, affirmations, or just something hilarious to brighten the atmosphere when you wake up. That should help to mitigate the shock of an unpleasant awakening.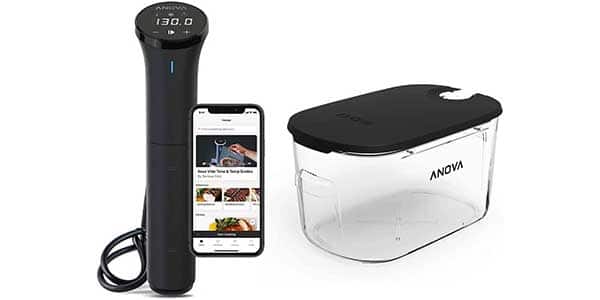 Years of training, experience, and the patience to give your dish the care and attention it requires when cooking is required to become a master chef. If you don't have all of those things, Anova's precision cooker can help.
Sous vide cooking involves sealing food in a vacuum bag and cooking it at exact temperatures in a water bath for long periods of time. If you're using a standard stove with electrical or gas-powered elements, you'll need to keep an eye on the temperature using a kitchen thermometer and adjust the heat on your element to maintain the desired temperature. It's a lot of labor, and you can't take a break for even a few minutes. Unless you're a skilled cook, you're definitely asking too much.
Unless you're a professional chef that's probably more than can be asked of the average person. Anova's precision cooker does all the heavy lifting for you.
Using either the buttons on the top of the device or the accompanying app, you can set your temperature and the cooking time. The stainless steel heating element can circulate up to 8 liters of water per minute, maintaining a stable temperature for the duration of your cook time with an accuracy of one-tenth of a degree Celsius.
The app, available on Apple's App Store or the Google Play store, also provides access to a collection of sous vide recipes to make cooking easy even for the uninitiated.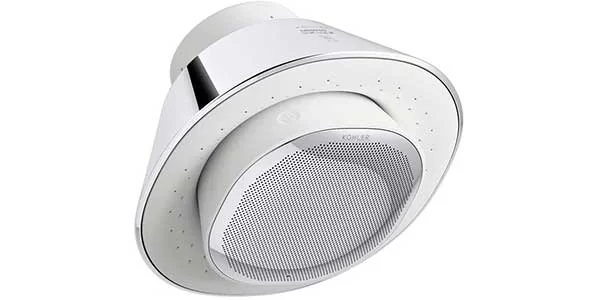 Smart technology is probably not something you want in your shower. Concerns about the security of smart gadgets, whether justified or not, reach new heights when you're naked and at your most vulnerable.
The good news is that the Kohler Moxie showerhead is camera-free, so you should be fine. Instead, it holds a Harman Kardon portable Bluetooth speaker that connects to your phone or any other Bluetooth-enabled device to stream music, podcasts, or audiobooks directly from your showerhead. The speaker detaches so that you can carry it with you anywhere you need wireless audio and charge it.
The battery lasts for 9 hours, which should last you through several showers, even if they're long ones, and the maximum temperature is 140 degrees Fahrenheit, so you can enjoy your showers nice and hot without worrying about the speaker.
The main drawback is that there is just one shower setting, so you can't adjust the water flow, and the speaker takes up a lot of space in the middle that would normally be used for water flow. Still, if you're the type that requires music to truly enjoy a shower, this will suffice. Let's just hope it's not also listening in on our shower singing.
For almost as long as smart tech has been a thing, we've been using it to track our health. Fitbits and smart watches track our steps, monitor our heart rate, record water consumption, and document our exercise, all to give us useful data about our health and wellbeing. Your Apple Watch can even monitor your environment for potentially dangerous sound levels and warn you when you're at risk of injury.
That's all helpful information but what about the air we breathe? Depending on your location, poor air quality could be one of the largest health risks you face. Turns out, there's a smart gadget for that.
Amazon's smart air quality monitor takes continual readings of the air in your house and displays a safety grade using a color LED. It detects carbon monoxide, particles, and volatile organic compounds in your home's air and notifies you through your phone or tablet if the air quality becomes hazardous.
It also saves that information and offers hourly, weekly, or monthly updates on your air quality.
The only thing Amazon's smart air quality monitor can't do in terms of air quality is operating as an air filter, but it can surely notify you if you need one.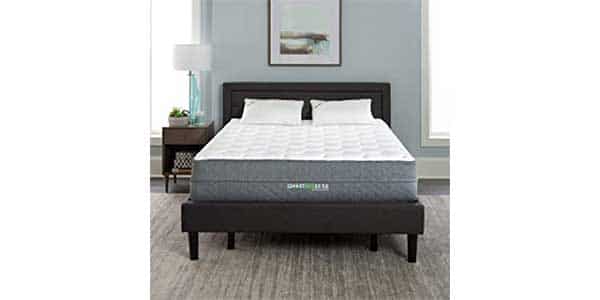 Sleep is essential for good health, and the Ghost SmartBed can help you achieve it. It will, however, cost you almost the same as a used automobile for pleasure. The Split King mattress is generally priced at $12,000.
You're receiving a really great mattress in return for the equivalent of a down payment on an apartment. Seven layers, designed around adjustable air chambers, allow the mattress to automatically fit to your demands while providing memory foam comfort. Two thousand biometric sensors on each side of your split king pay attention to how you sleep and change the pressure as appropriate, utilizing electrically driven air chambers that open and close based on your sleep position.
Using the GhostBed companion app, you can set your ideal firmness and sensitivity for each side of the bed. It also automatically tracks information about the way you sleep, including restless periods, sleep positions, REM sleep, and breaths per minute to give you a customized sleep score.
The mattress is available in all common sizes, from Twin to California King, and comes with a 101-night sleep trial and a 25-year warranty, ensuring that this is the only mattress you'll ever need.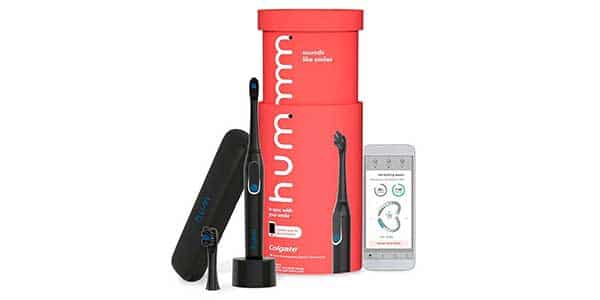 A toothbrush is little more than a bit of plastic or wood with some bristles on the end. You wouldn't think it would need any smarts, but you'd apparently be wrong.
The Colgate hum smart toothbrush utilizes a Bluetooth connection and an associated app to provide you with insights about your brushing habits so you can maintain your teeth as healthy as possible in between dental visits. Your hum toothbrush will track how frequently and for how long you brush, as well as inform you which teeth you aren't brushing well enough, once you've downloaded the app from either the Apple App Store or the Google Play Store (via Colgate). The app also provides brushing guidelines and lets you to earn points toward in-app purchases if you need assistance or motivation. When you pair it with Amazon Alexa, it will also alert you when it's time to change your toothbrush head.
If Colgate isn't your brand, other brushes worth considering are Oral-B's slate of smart brushes, which offer similar functions as the hum, or the Quip Smart Electric Toothbrush. In addition to the above-mentioned functions, Quip also allows you to add your child's toothbrush to your app to track their brushing. Consistent brushing also earns points in the app which you can use to redeem free bristle refills and small gift cards.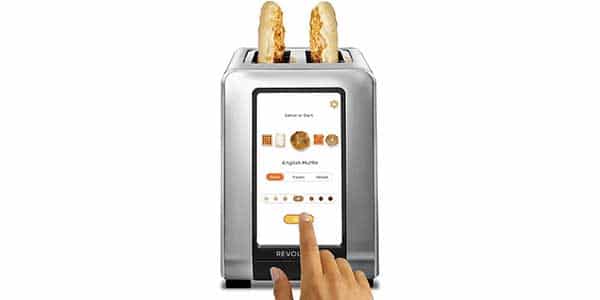 We've all been in that situation. As you rush out the door, you grab a quick breakfast, but you overshoot the cook time, and your toast is now charred. What could possibly be worse? Sure, there are many things, but a slice of toast converted into a charcoal tile is one among them. We've come a long way from toasting over an open flame, so burning your toast should be a thing of the past by now. It may now be with Revolution Cooking's Revolution InstaGLO R180 Toaster.
With a few taps of your toaster's touch screen, you can select the type of food you're cooking—the options are bread, English muffin, bagel, waffle, or toaster pastry—the level of toasting you want, and indicate whether your bready breakfast is fresh, frozen, or being reheated.
Instead of simply heating for a predetermined amount of time, the InstaGLO uses an algorithm to adjust the heat based on your selections and reach your optimum level of browning, (via Revolution Cooking). That might seem like a lot for what is, at the end of the day, a piece of overcooked bread, but why do we even have technology if we're not going to use it to make our morning routine more delicious?
The InstaGLO also solves one of the toaster's biggest problems: the crumb tray. Often forgotten in analog toasters, the InstaGLO sounds an alert when the tray needs emptying.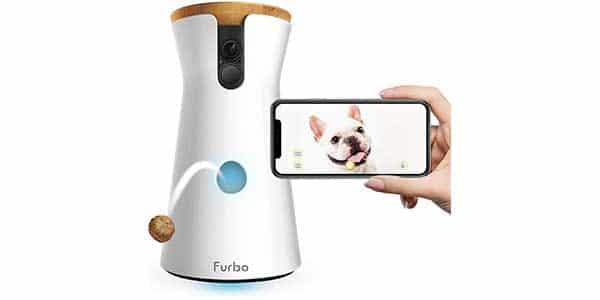 The Furbo dog camera is your dog's second-best friend. It's basically an avatar through which you can monitor and interact with your dog when you're not home. Whether you just want to keep an eye on your dog throughout the day or finally figure out how they're getting into the snacks when you're not looking, the Furbo might be the answer.
Strategically positioning the Furbo will give you a second pair of eyes on your pet through its built-in camera. You can use it to watch live videos or set up alerts to notify you of your dog's activity or excessive barking. You set it up so your dog can take selfies.
The onboard speaker lets you talk to your dog and remind them that you love them, even while you can't be together. To really seal the deal, the Furbo is capable of dispensing treats to your dog to give them a little stimulation and a reward for being the best companion you could hope for.
More than just a motion-sensing camera, the Furbo's AI learns your dog's behavior over time so that you won't get erroneous alerts when your dog is just being a dog. If there was ever a reason to add a little smart technology to your home, we can't think of a better reason than making sure your dog is safe and happy.
Home Automation

>>

Brands

>>

Amazon

>>

8 Ingenious Devices You Didn't Know Existed