What do you get if you only want a door sensor for HomeKit automation or want an unmonitored alarm for entry? The VOCOlinc door sensor will fit your needs nicely if that is what you're looking for.
Affordable low cost sensor that almost up to the Par of every security features that has to be in it to protect a house.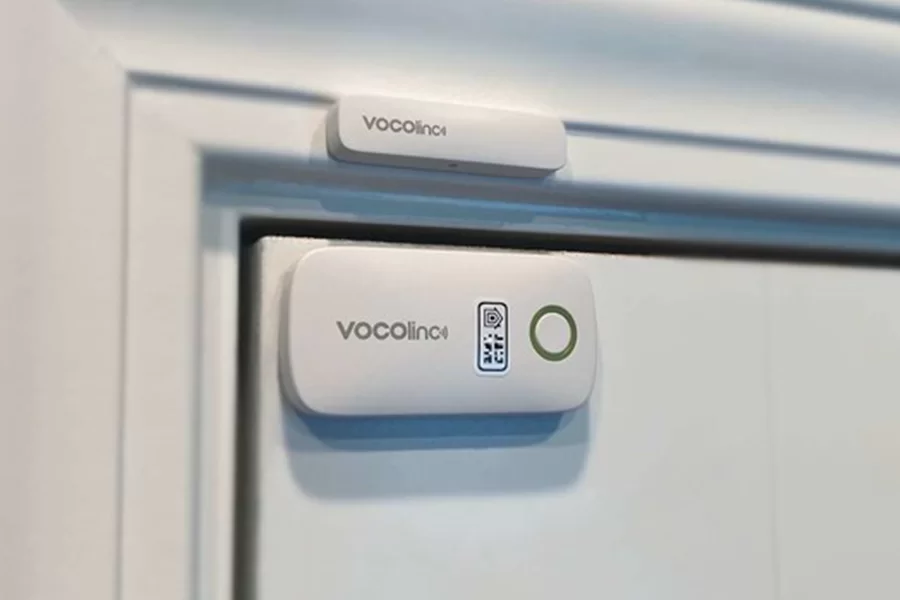 Here Are the Features OF VOCOlinc VS1
The VOCOlinc VS1 follows the tried and true two-piece wireless contact sensor design language, which uses magnets to determine whether or not a door or window is open. The larger of the two all-white, plastic portions, houses the smarts, with the thinner part being nothing more than a magnet in a fancy coordinated wrapper.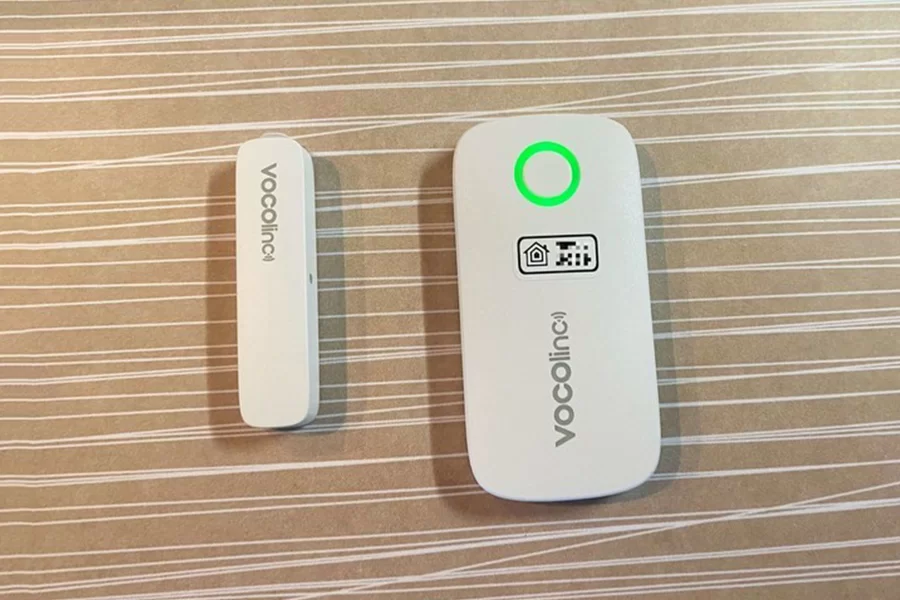 The sensor features an LED indicator light ring that illuminates when its status is updated and is also the sole button on the entire package, which is used for resetting it. Both pieces attach directly to doors, windows, or just about anything that opens and closes, with a peel and stick of the included adhesive tape.
How to Add low cost VOCOlinc VS1 with Homekit
The VS1 is powered by a single coin-cell CR2032 battery, which lasts up to six months with typical usage and is located around on the back.
The battery compartment is slotted, which allows for easy removal using a coin or other small tool, with a twist.
The sensor connects directly to HomeKit via Bluetooth 5.0 and can be set up entirely through Apple's Home app with a scan of the pairing code found in the instruction manual (the one on the device cannot be scanned).
Set up, in most cases, should take less than 10 minutes total, including unboxing, mounting, and pairing.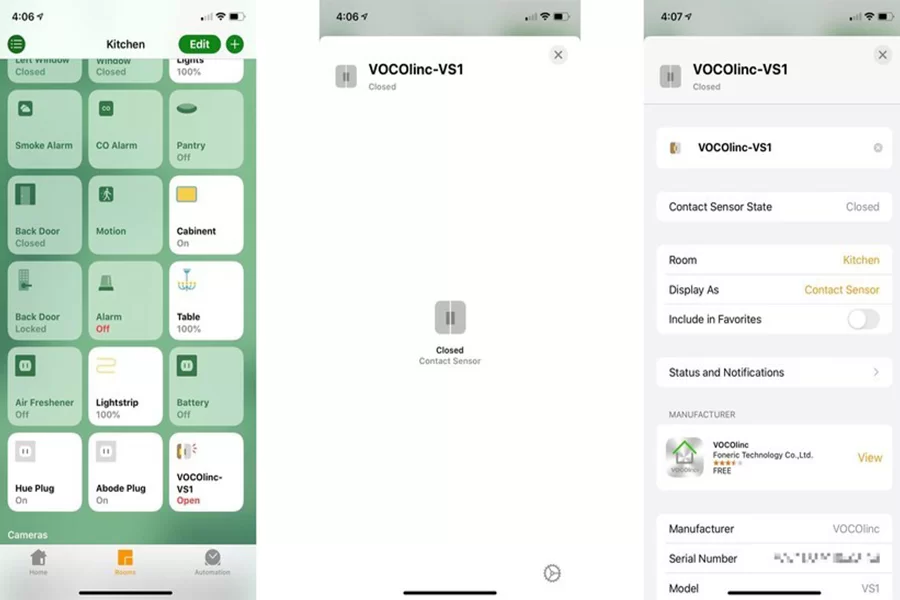 Once paired, the VS1 can be displayed as a basic contact sensor, door, window, blinds, or garage door opener, which makes Siri commands more natural.
One example of this is, "Hey Siri, is the front door open?", but outside of relaying status, there isn't much interaction to be had, aside from automations.
Automations enable the VS1 to act as a trigger for other accessories, so it can be used to turn on the lights when entering the home, or to toggle the thermostat to off when you open a window.
Perhaps the most common use for HomeKit contact sensors, though, is for DIY, subscription-free home security. HomeKit contact sensors are capable of sending notifications the moment someone enters the home. They can be tailored to only deliver during set times or when you are out for the day. The VS1 can also serve as a trigger for AirPlay 2 speakers, including the HomePod and even the Apple TV, allowing you to play a siren or alarm sound at a custom volume based on your desired settings.
| | |
| --- | --- |
| Pros | Cons |
| Affordable price | Short battery life |
| Slim design | Only works with HomeKit |
| Fast response times | Hard to access battery after mounting |
| Supports HomeKit | |
| Magnet strength, mounting options | |
Last Verdict
The VOCOlinc VS1 is now one of the best HomeKit touch sensors around, with a simple and easy setup process, fast response times and strong reliability. Put in an extremely inexpensive price tag plus a sleek design and you get a sensor that rises above all its rivals in the Bluetooth industry.
Price:
Home Automation

>>

Brands

>>

Apple

>>

Add low cost VOCOlinc VS1 with Homekit