Smart homes save time and make simple everyday activities easier to do, but what if you want to automate your house without using voice commands?
It turns out that there are several ways to accomplish this. Your privacy is important to you, but tech firms are not.
It's time to automate your house without sacrificing what's important to you. Privacy. This selection of smart home devices will assist you without interfering with your peace of mind.
Here is the List of Best smart lights clocks and other devices that do not rely on voice control such as Alexa
Price: $7.50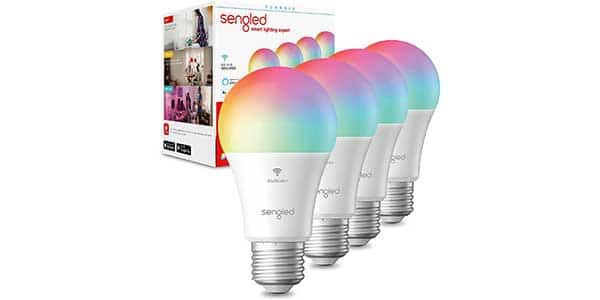 Wi-Fi lighting is convenient. Sengled's four-pack of smart bulbs can replace any 60W bulb in your home while only drawing 8.7 watts of power, thanks to the LED design.
Convenience is even more appealing when it means saving money. Sengled added a scheduling tool that lets you to use the 16 million color spectrum to establish the atmosphere in any room of your house.
Unfortunately, these lights only operate at 2.4 GHz, limiting the number of smart home devices that may be linked through Wi-Fi. 5 GHz devices provide more bandwidth for more devices.
You may use the Wake-Up mode to gradually increase the brightness of one bulb or schedule them to lower at the time you set using Sleep Mode. Everything is managed by an app that connects to your Wi-Fi router; no smart hub is necessary.
Sengled includes a three-year warranty with your purchase as well. Since most LED bulbs have a 25,000-hour life cycle, you would have to push this bulb to make it run out of usefulness. With scheduling, this is more than 10 years of automated lighting.
Price: $69.99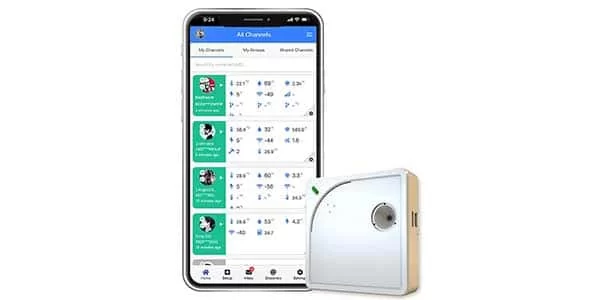 Controlling your indoor temperature without ever having to touch a thermostat is pretty wild. You can control UbiBot from your browser or smartphone app and it never requires you to use Alexa or other voice assistants.
UbiBot sends visual data charts and graphs to your phone. You can use this information to determine your most efficient heating and cooling times throughout the day. Apart from being convenient, UbiBot can help you save money with data.
This thermostat works in temperatures as cold as -4°F up to 140°F, thanks to Swiss-made sensors. If you live in very humid areas, UbiBot can help you find out the levels in your home, so you know whether to turn the dehumidifier on or not.
Last but not least, there's no subscription model. All the functions you need are free, including your cloud storage and 24/7 remote monitoring. It's the last smart thermostat you'll ever need.
Price: $26.99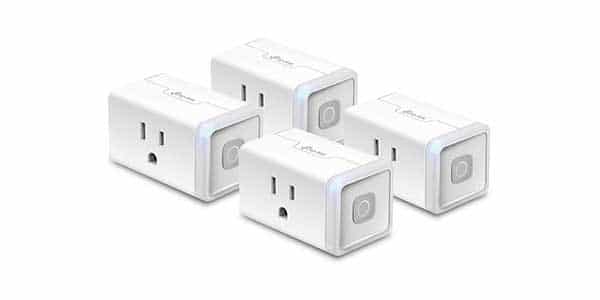 Kasa supports Alexa and Google Assistant, although it is not essential to utilize these smart plugs. With four in a single bundle, you can quickly automate your home's most-used outlets.
Setting timers to control when plugs turn on and off can help you save energy and money. Use the accompanying remote control or the smartphone app to control your plugs anytime you want.
You can use your smartphone app to connect to your router directly and operate these Kasa smart plugs whether you're connected to your Wi-Fi network or on vacation.
These smart plugs contain a number of safety measures, including twin contacts for the ground pin, which reduces the risk of electric shock. As a failsafe against power outages, these Kasa smart plugs have nickel-plated contacts and a flame-retardant casing.
Because it operates at 2.4 GHz (as do many smaller IoT devices), it will reduce the bandwidth available to other IOT devices on your router. Each plug is UL approved for safety. However, with toddlers, you must be extra cautious so that they do not rip these out of the wall.
Price: $172.25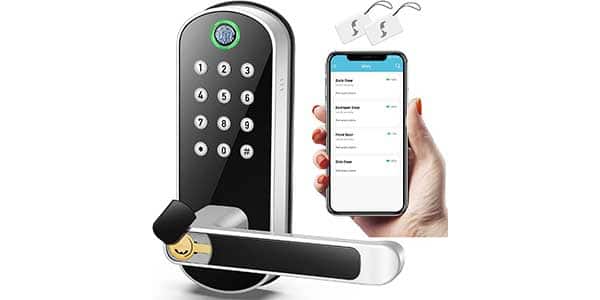 Something unsettling about voice-activated door locks. Sifely's smart lock connects to your app to provide remote access without fear of Alexa or Siri Shortcuts listening in.
This lock allows you to access your home in six different ways, including a wireless card fob, which works by placing your phone near the lock to unlock it. It's a wonderful approach to improving home security without losing your head during installation. It's really easy to put together and requires no drilling.
You may easily utilize the touchpad or the fingerprint scanner embedded into the grip. Sifely wants to sell you an add-on called Sifely Wi-Fi Gateway, which is what allows you to use remote access on your phone.
The sleek stainless steel design should look good with any front door. It's one of the most functional and aesthetically pleasing upgrades you can make to your home in a short amount of time.
Geeni Scope Wi-Fi Indoor Smart Motion Tracking Camera
Price: $15.99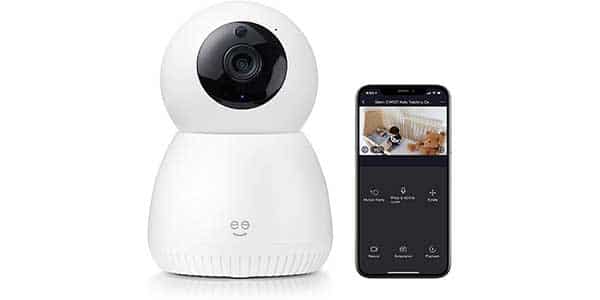 Monitoring your own house raises privacy issues, but without Alexa and Siri having the ability to broadcast your data to anyone they choose on the spur of the moment, this camera should be locked inside your network with no outside access.
Use your phone app's two-way audio to interact with visitors at the door, or keep an eye on your kid while working from home.
The inbuilt night vision capability has a 16-foot range, implying that this is better as an interior camera than an outside camera, but it is still a good feature. The microSD storage, which can hold up to a 128 GB card, makes it simple to save the video.
With a 135-degree viewing angle, full HD recording, and 24-hour service,
Home Automation

>>

Brands

>>

Amazon

>>

Best smart lights clocks and other devices that do not rely on voice control such as Alexa