CES has been going strong all week with announcements of new gadgets: home automation gear, TVs, computers, and lots more. Many mobile phone makers and some big industry players sit out CES, but there is still plenty of news from companies big and small with new products and technologies to show off.
A lot of what gets hyped at CES is prototypes and concept devices that will never ship or will get delayed. Still, every year I find that CES is fascinating to study for the industry trends it reveals and the handful of gadgets I discover that I'd like to try.
Eve Cam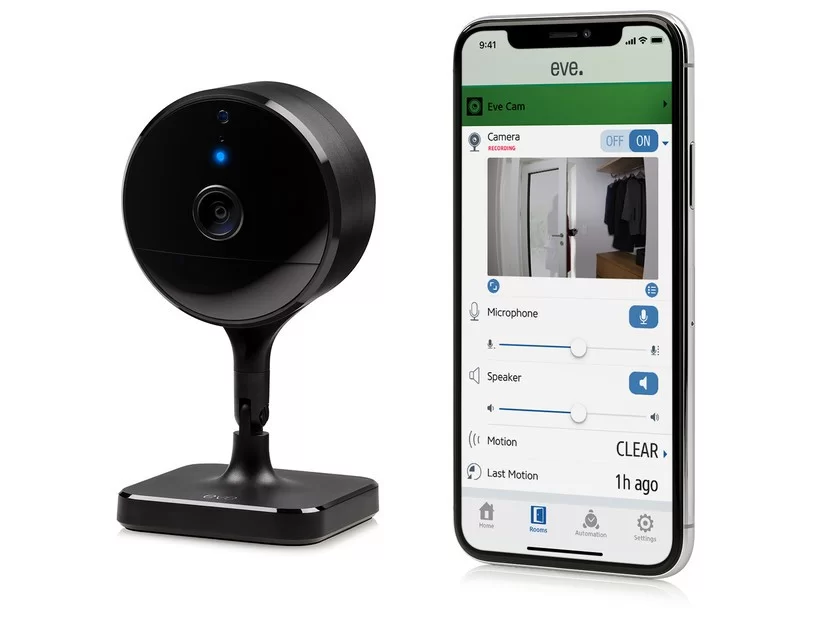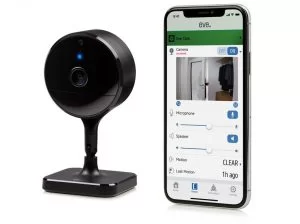 HomeKit Secure Video looks like it's poised to gain wider adoption in 2020. The company that I'm watching most closely is Eve, the maker of a wide variety of HomeKit-enabled smart devices which are among my favorites. The company introduced the Eve Cam at CES, hailing it as the first indoor security camera built exclusively for Apple's new HomeKit Secure Video feature. Logitech's Circle 2 camera supported HomeKit Secure Video first, but it was on the market before the feature was released, so I guess that leaves room for Eve to claim that it's first.
The Eve Cam will be released in April for $149.99, which is a competitive price compared to other options. The camera will have a 150-degree viewing angle, record 1080p video, has an integrated microphone and speaker for two-way communication, is equipped with an infrared light for recording in the dark, and includes a magnetic base. I haven't been happy with the reliability of my Canary cameras, so I definitely plan to take a closer look at the Eve Cam when it becomes available.
Abode Smart Indoor/Outdoor Camera – Available Q1 2020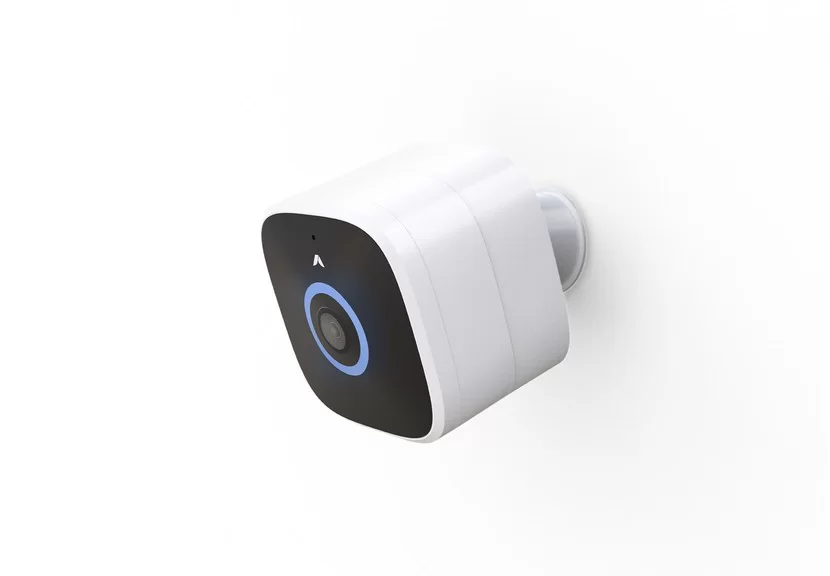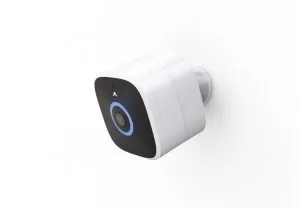 The Abode Smart Indoor/Outdoor Camera is a clever take on the traditional connected camera. This versatile accessory can protect your home while sitting on a shelf, mounted on a wall, or as a replacement for a doorbell. Abode's camera can see it all with its wide-angle lens, and it features IP65 weather resistance, making it a great option both indoors and out.
If you own one of the Abode's security alarm systems, the camera will slot right alongside your other accessories, ready to keep an eye on your home in-tandem with the various sensors that you may already have in your home. Don't worry if you don't have an Abode system already though, this camera can work completely on its own, allowing you to get a taste of the company's hardware without making a full-blown commitment to an alarm.
August Wi-Fi Smart Lock – Availability TBD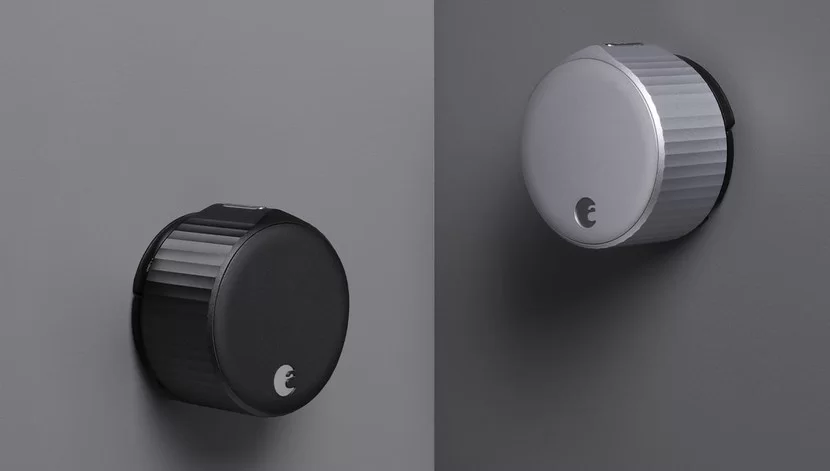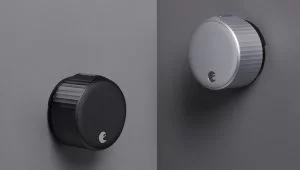 August is releasing a new version of its smart lock that retains its same iconic design, but shrinks things down by quite a bit. The August Wi-Fi Smart Lock is 45% smaller in total volume, and 20% slimmer, allowing it to be installed on doors with tight accents such as large windows with trim.
The latest smart lock also simplifies connectivity to all of the voice assistants, including HomeKit, by housing all of the necessary hardware inside of the lock, ditching the need for a separate hub. August hasn't provided exact pricing or shipping as of yet, other than it is coming at some point in 2020.
Kwikset Halo Touch Smart Lock
Kwikset has announced the Halo Touch WiFi-enabled smart lock, which can be unlocked using a fingerprint scanner. The device, which will go on sale later this year for $249, is smaller than the smart locks from many of its competitors because it doesn't use a number pad. The lock will work with Google Assistant and Amazon Alexa but will not support HomeKit.
Netatmo NFC-Enabled Smart Lock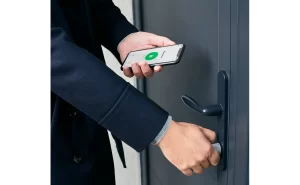 French smart home device maker Netatmo unveiled its new Smart Door Lock, which is compatible with cylinder door locks usually found in Europe. The lock works with an app as well as NFC Smart Keys, which can be deactivated from the app if you lose one. The app controls the lock via Bluetooth and supports HomeKit functionality, allowing users to set up automations to do things like trigger lights when the door is unlocked. Because the lock works using Bluetooth or NFC, it is not network-connected, which provides additional security. Netatmo has not released a shipping date or price, although The Verge reports that the price is expected to be between €350 and €400.
Blue By ADT Smart Doorbell – Available Late January 2020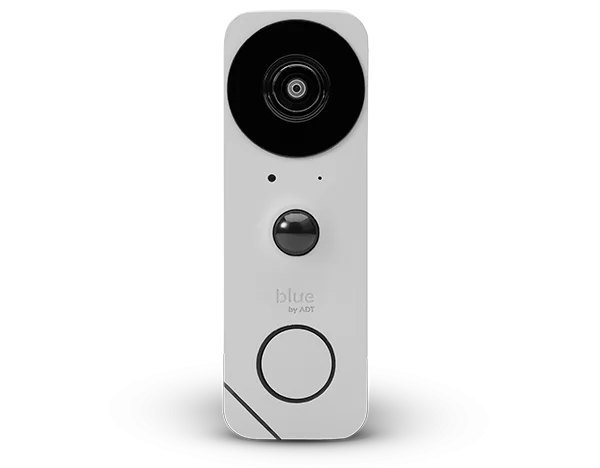 ADT's DIY smart home line Blue is launching a suite of security cameras that will support HomeKit after the initial launch. The company's Smart Doorbell includes all of the connected ringer essentials such as 2-way audio, weather resistance, motion zones, and notifications.
Even though it falls under the ADT umbrella, a subscription is not required for this hardwired doorbell. Of course, ADT does offer additional cloud storage if needed. The company also has a companion doorbell chime that works not only as a way to give you an audible clue that someone is at your door, but it also extends the doorbell's wireless range.
IKEA Tradfri Smart Blinds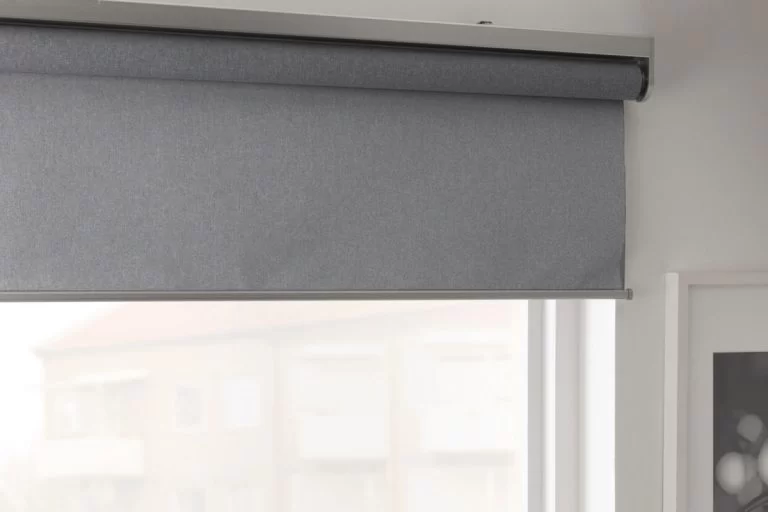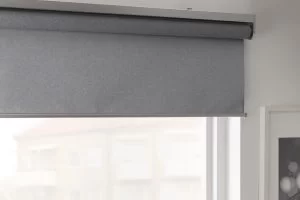 After multiple delays, 9to5Mac reports that IKEA is bringing HomeKit support to its Tradfri smart blinds. The blinds, which require a hub, range in price between $129 and $179 depending on the size you pick and have been available since early 2019 without HomeKit support. Adding the Tradfri blinds to the Home app requires an update to your IKEA hub's firmware.
Samsung Galaxy Home Mini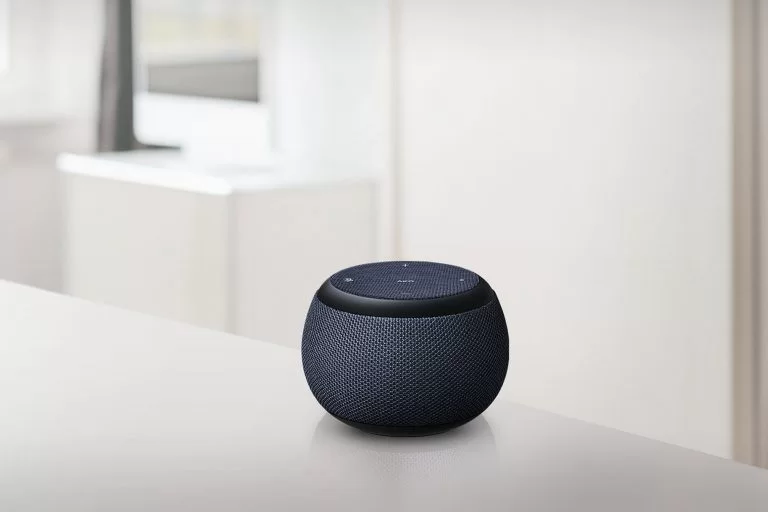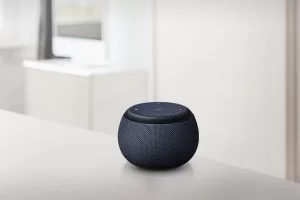 Samsung showed off a Galaxy Home smart speaker over a year ago that was never released. The company is back with plans to sell the Galaxy Home Mini, a small smart speaker powered by its Bixby digital assistant and the company's SmartThings home automation products. Samsung's Bixby digital assistant, which the company incorporates into its mobile phones, has been widely criticized as inferior to offerings from Amazon, Google, and Apple, so it will be interesting to see how the smart speaker fares.
Brilliant Dimmer Switch and Plug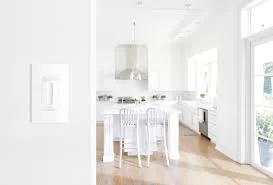 According to TechCrunch, Brilliant, which makes a touch-screen smart home system that can control a wide variety of third-party smart home hardware, announced that it is adding a $69.99 dimmer switch and $29.99 electrical plug. The two devices will be available later in Q1 2020 and work with the Brilliant Control system, which starts at $299 per unit. Brilliant Control works with Amazon Alexa and Google Assistant, but not HomeKit despite the fact that the company announced at last year's CES that HomeKit integration would be available by spring 2019, a good reminder not to purchase home automation hardware on the promise of unreleased features.
Bosch Smart Home Accessories – Availability TBD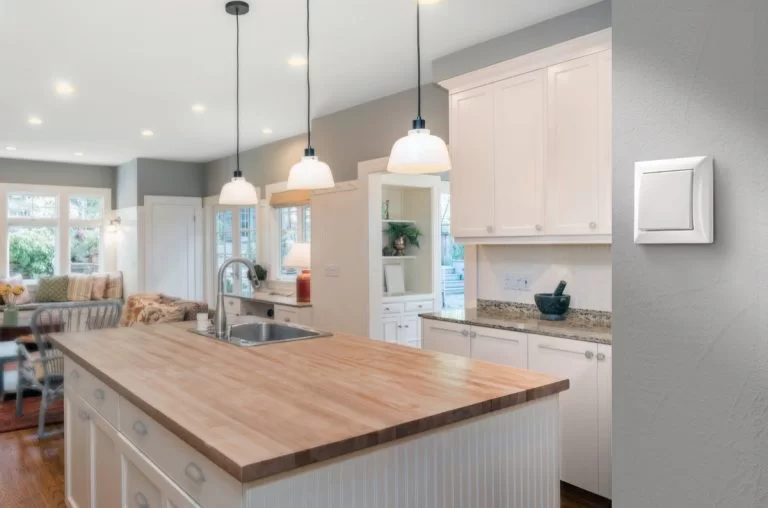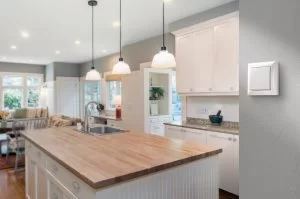 Bosch has been one of HomeKit's biggest holdouts since the introduction of the smart home platform, but things will be changing this year. The global appliance giant announced at CES that it is opening up its Bosch Smart Home System to support select partners, including HomeKit.
Specific accessories for HomeKit have not yet been announced, but we suspect that we will see cameras, thermostats, and lighting hit our homes first. It remains to be seen whether or not the company's range of appliances such as ovens will be brought over, but HomeKit does not currently support these types of categories so it may be a while before that happens.
Lutron Caseta Wireless Motion Sensor – Available Febuary 2020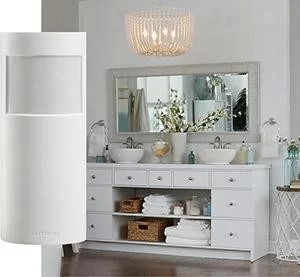 The Caseta Wireless line from Lutron is one of our favorite lighting accessories thanks to its rock-solid reliability and lighting quick response times. We love the system so much, that we wished that the company branched out to other product categories, which just so happens to be what Lutron announced at this year's CES.
As its name suggests, Lutron's Caseta Wireless Smart Motion Sensor acts as a hands-free way to toggle on and off our lights based on activity within a room. Lutron states that their sensor is up to 3 times faster than competing sensors, and can pick up motion up to 60 feet away. The best part though? this motion sensor also works with the company's HomeKit enabled Serena window shades.
Nanoleaf Unified Hexagons – Available Spring 2020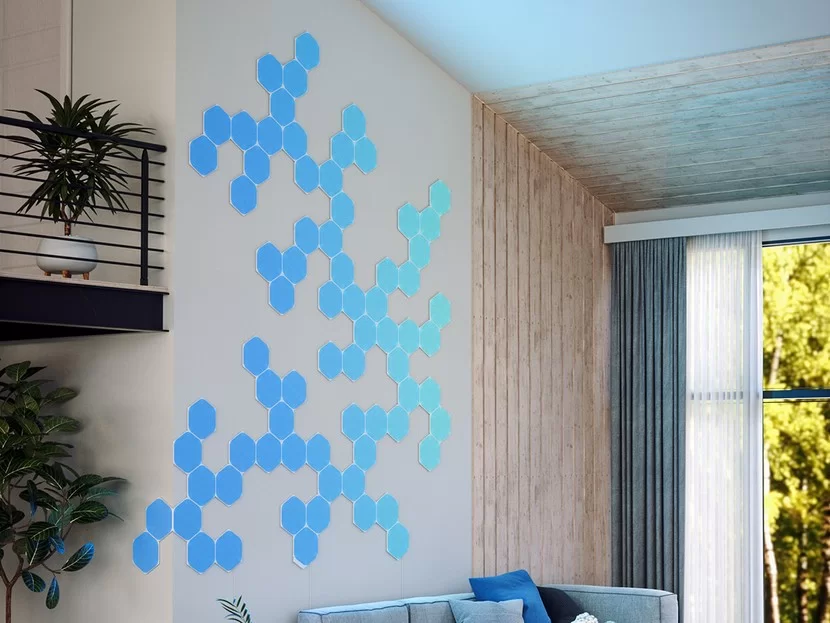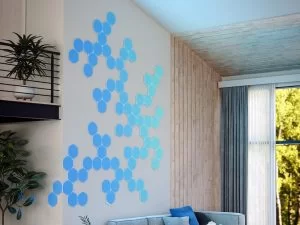 Announced at CES a year ago, Nanoleaf's Unified Hexagon light panels are finally set for release in the spring of 2020. The 6 sided hexagon design provides more opportunities for panel placement than its predecessors, allowing them to function as both a piece of art, and just as neat decorative lighting.
As with Nanoleaf's Canvas line of light panels, each Unified Hexagon tile reacts completely to touch. And while not specifically mentioned, this could mean that each tile could act as a HomeKit button either at launch or down the road, giving owners a crazy amount of options when picking up a set.
Nanoleaf Smart Learning Series – Available Spring 2020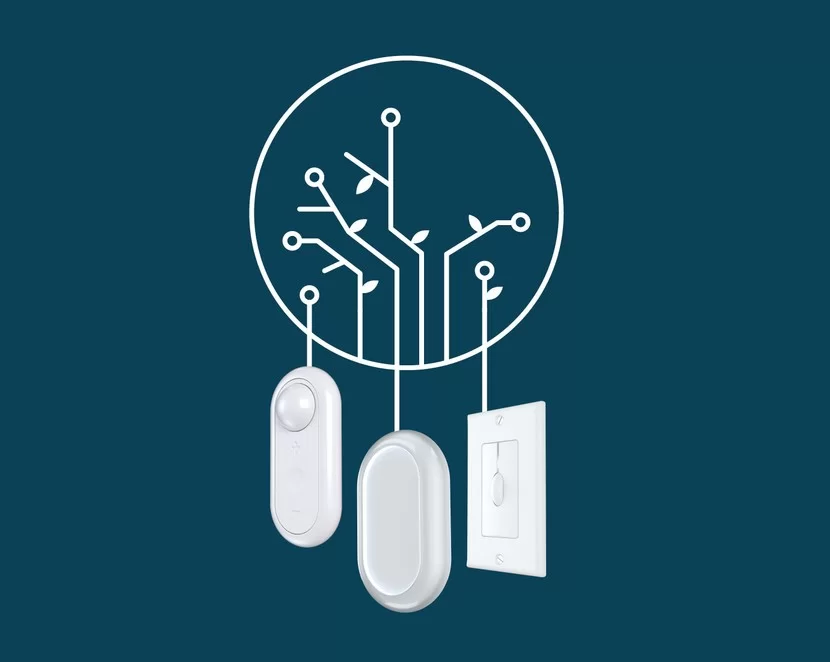 Nanoleaf's Smart Learning Series is a suite of accessories that the company claims reacts to each other using various sensors and algorithms to learn from your preferences and needs. While specifics are scarce at the moment, potential accessories in the line include a smart light switch, light bulbs, buttons, and what looks to be a motion sensor.
All of these accessories seem to be standards within the smart home world, but Nanoleaf is positioning its latest technology as being the "anti-smart bulb" as they feel that current methods are not truly smart.
To know more about smart devices, mobiles, computer, tv new tech go to this link… Ces 2020
Home Automation

>>

News & Updates

>>

CES: A Tour of the Most Interesting Home Automation Gadgets