In the modern world, Simplisafe and Alexa are two widely sought-after technological sources. However, we're curious how these devices work together and what kind of Alexa instructions can be used to control Simplisafe.
With the most recent SimpliSafe software version, Alexa is now compatible with SimpliSafe. You may now use short commands to arm and disarm your system, change the temperature, and more to manage your home security thanks to their synchronization.
Different commands are used by many people for their Simplisafe services. We will discuss the 12 finest and most practical Simplisafe Alexa Commands as well as how to sync and set up the equipment. There are several commands between the home security system and Alexa. You will have everlasting comfort knowing that your family is safe and secure after completing this process, which takes less than 10 minutes.
Setup and Compatibility
Simplisafe was not Alexa or Google Assistant compatible when it was first put on the market. It was merely a more straightforward way to oversee the safety of your home and family at the time. Simplisafe made the decision to look for new approaches to simplify being safe as the company developed and technology advanced. It's never been more convenient or comforting to control your home with technology and voice commands.
SimpliSafe is now compatible with Alexa and simple to use thanks to the most recent technological advancement. A monitoring plan with SimpliSafe must be acquired prior to the pairing process. Although there is a monthly fee involved, the advantages outweigh the expense of using both services, not to mention the risks involved in not protecting your home.
SimpliSafe offers expert 24/7 monitoring, in-home climate management, live video feeds that are recorded with SimpliCams, and more for the incredibly low price of $.083 per day. You may relax knowing that your family and house are safe and secure with the help of these services.
How to Connect Simplisafe to Alexa
Once you've upgraded your plan, connecting SimpliSafe to Alexa through the Alexa app is quick and easy:
Open the Alexa app.
Tap on the More icon and then type "SimpliSafe" in the search bar.
Choose SimpliSafe Home Controlfrom the results.
Tap the Launch
Log in to your SimpliSafe account. Be sure to use the same login information you use when logging in to the SimpliSafe app.
Choose which of your Alexa devices will connect with your SimpliSafe security system.
Note: Many Alexa devices, including the Echo Dot 3 and the Echo Show, can be connected to a wide range of SimpliSafe devices. The cameras are ideal for giving Alexa access to the network.
Don't have the app? You can also connect your SimpliSafe system using an Alexa skill. Just enable the SimpliSafe Home Control skill and follow the same steps. or unable to connect Simplisafe app with Alexa and how to fix it.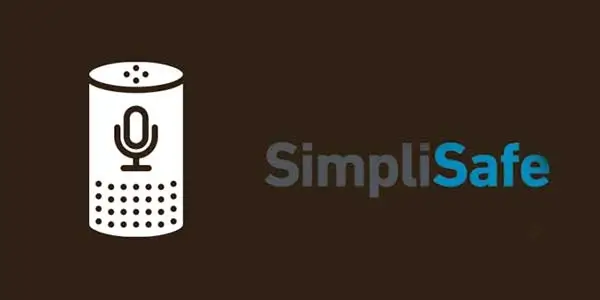 Here Is the List of Complete Simplisafe Alexa Commands
Voice commands for Alexa when you are away
"Alexa, tell SimpliSafe to turn on."
"Alexa, ask SimpliSafe to arm my system in Away mode."
"Alexa, tell SimpliSafe I'm going out."
"Alexa, tell SimpliSafe I'm leaving."
Voice commands for Alexa Home Mode
"Alexa, ask SimpliSafe to arm my system in home mode."
"Alexa, tell SimpliSafe to lock up."
"Alexa, tell SimpliSafe good night."
"Alexa, tell SimpliSafe I'm going to bed."
Voice commands for Alexa Check Status
"Alexa, ask SimpliSafe if my house is secure."
"Alexa, ask SimpliSafe if I am protected."
"Alexa, ask SimpliSafe for my current status."
"Alexa, ask SimpliSafe what's shakin."
For Further Elaboration Of How To Use Alexa Commands For Away and Status Mode:
How to arm your SimpliSafe system with Alexa
Start your command with "Alexa tell SimpliSafe" or "Alexa, ask SimpliSafe" to get Alexa to arm your SimpliSafe system.
From there, you may arm your system by telling SimpliSafe to do so using a variety of different command phrases, such as "Alexa, tell SimpliSafe I'm leaving" or "Alexa, tell SimpliSafe I'm going to bed."
Please be aware that Alexa is not currently capable of disarming your SimpliSafe system. While SimpliSafe views the inability to disarm your system using just your voice as a security feature, some other security systems do allow you to use Alexa to do so. (Prospective invaders frequently have voices as well.)
How to check the status of your SimpliSafe system using Alexa
You may ask Alexa to tell you the status of your SimpliSafe system without having to go over to the keypad. Alexa commands like "Alexa, ask SimpliSafe if my house is secure" are appropriate. In addition, you can ask Alexa to ask SimpliSafe, "Alexa, what's shakin'?" SimpliSafe won't be nominated for any comedic prizes, but it does the job.
Asking Alexa to check your SimpliSafe system is not presently possible. If you want to check sure that all of your sensors are functioning properly, you will still need to do that manually.
Other Queries:
How to fix Sorry, no compatible SimpliSafe systems are on your account?
Most users think its an error but not.
There is a condition To Pair and use Alexa if you are not met with these requirement you have this message.
So what to do?
Must Ensure you have a Generation 3 simplisafe system and have an interactive plan of which is roughly more or less than US $28.00.
Second if you still receiving the same message after upgrading your monitoring plan then you have to further upgrade the plan to use Alexa. I am afraid so, this what It is by simplisafe.
Frequently Asked Question:
Can SimpliSafe talk to Alexa?
Yes! Alexa only needs to be instructed to arm your SimpliSafe home security system for the SimpliSafe Smart Lock to do the same.
How do I use SimpliSafe with Alexa?
Tap Browse Skills and search for SimpliSafe. Scroll down on the home screen to find the Popular Skills section, and select Browse Skills.
Tap the Launch button and log in.
Wait for the confirmation message.
Find the detail above of how to connect Alexa with simplisafe.
How do SimpliSafe devices communicate?
Wireless communication between the SimpliSafe system's sensors is available. The system will alert you if it discovers interference, which can be brought on by another wireless device using a similar frequency (such a microwave or big appliances), as a precaution.
You might want to see this:
Home Automation

>>

Brands

>>

Amazon

>>

Complete List of Simplisafe Alexa Commands