Even though Cove is still relatively new to the home security market, it is quickly rising to the top of the list of security service providers for DIY home security systems. Cove launched in the spring of 2018, and it is steadily but definitely emerging as a major player in the DIY home security market. The business takes pride in having no high-pressure salespeople or contracts that are overly lengthy.
It was as simple to choose our security system as answering an online quiz, but how was the system itself? In this evaluation, our experts put the Cove security system to the test to determine whether it was cost-effective or not. Let's start now.
Good         
Affordable professional monitoring and cellular connection.
Alexa and Google Assistant integrations.
No contracts.
Bad
No self-monitoring option.
Remote control from the mobile app costs $27.99 a month.
Cove Security System Devices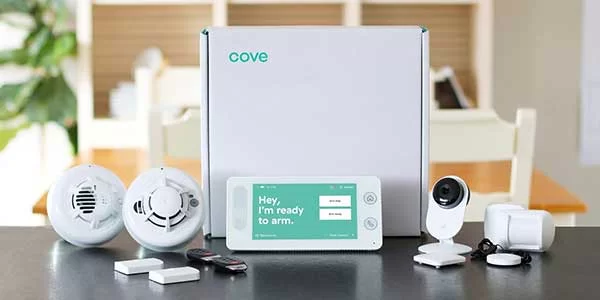 A Touch Screen Panel, a Door Sensor, a Motion Sensor, a Key Remote, and the Cove Indoor Camera were all part of our Cove security system. Cove also offers medical alert buttons, window sensors, environmental monitors including smoke, CO, flood sensors, and other features that we did not test out.
Touch Screen Panel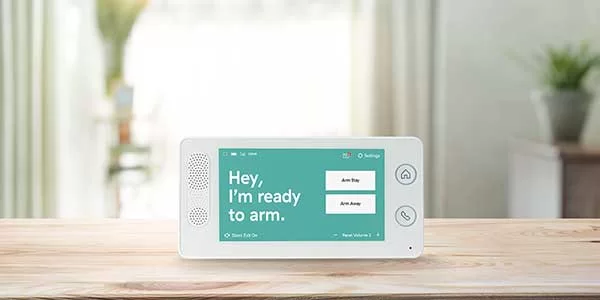 The Touch Screen Panel served as our mobile command post, in our minds. We didn't have to attach the Cove's Touch Screen Panel to a wall like we would have had to with more conventional security firms. Rather than using it as a keypad, we used it as an independent device more akin to a tablet. Here, we added up to 20 user codes for our friends and family and armed and disarmed the system.
Remember that the Touch Screen Panel has cellular backup, which keeps it in contact with Cove's monitoring staff even when there is no power or internet. Additionally, the system was kept operational during blackouts thanks to the 24-hour battery backup.
The Smash and Crash protection was yet another excellent backup feature. The panel will quickly inform your phone and contact the monitoring center if someone attempts to tamper with it. The siren will also go off. Overall, the alarm panel did an excellent job.
Door Sensor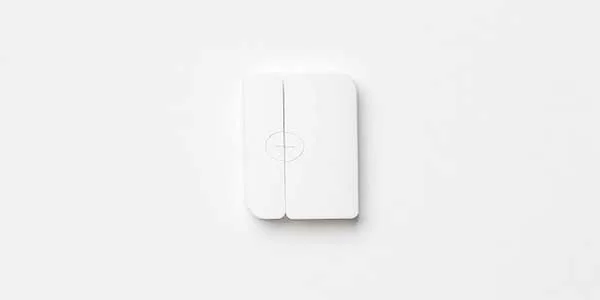 As you might have guessed, the door sensor is a two-part sensor that can detect when a door opens. One really cool feature of Cove is that the Touch Screen Panel for the complete security system is pre-programmed, which made installation much simpler (but we'll get to that in a moment).
The door sensor is wireless and has a five-year battery life, just like the rest of Cove's sensors, so when we installed it and gave it a name in our app, we forgot about it—until we got a notice about activity, of course!
Motion Sensor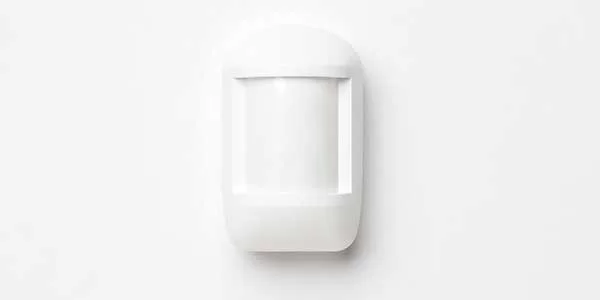 We put the Cove motion sensor in the downstairs hallway because it's a busy, strategic spot. Another "set it and forget it" device, the motion sensor was wireless and had five-year battery life. Pet owners will also be pleased to hear that the sensor won't identify animals weighing less than 45 pounds, which should significantly minimize the number of false alarms you receive even though we don't have any pets of our own.
Cove allowed us to equip some sensors while leaving others off, for example, if we wanted the downstairs sensors to be on while watching a movie upstairs. No matter if we were at home or not, this made us feel secure.
Cove Indoor Camera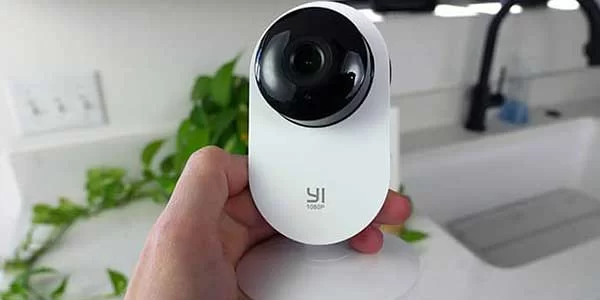 With a 1080p HD monitor and the option to zoom in four times, the Cove Indoor Camera is absolutely clear enough for our watching. Although the field of vision was a little limited for our comfort at 112 degrees, it was excellent for catching details like a potential intruder's face.
We were also able to see properly at night thanks to the camera's eight infrared LED sensors. We could also utilize the Cove Touch Screen Panel to talk over the camera's two-way audio, which is a terrific way to communicate between floors of a house without screaming. It was simple to save our film. We received 30 days of cloud storage, which works out at $2.99 per month per camera.
Cameras like the Wyze Cam provide local storage as well as 14 days of cloud storage on the property, so Cove was a little costly, but not crazy. But, hey, Wyze's price is among the most affordable on the market, and the fact that Cove isn't far behind in terms of affordability demonstrates that Cove is still a security system with exceptional value.
Cove Outdoor Camera
The Cove outdoor camera has a number of features that we found useful. The outdoor camera, like the inside camera, communicates with the panel using Wi-Fi rather than radio or cellular. As a result, it was critical for us to ensure that our camera was linked to the correct Wi-Fi network. We just scanned the QR code on the camera to connect it to our Wi-Fi network, and we were done. We fastened the camera into position and then accessed the live camera stream via our app.
Even in complete darkness, the camera's image was perfectly clear, but the two-way audio communication capability was particularly outstanding. Through the app, we could hear everything that was happening on around our camera. And the audio was just as clear when we spoke to the camera from our phones. When the PIR motion detector was triggered, the camera automatically recorded for five to ten seconds, providing us with a video of the occurrence.
Key Remote
You're not close to your phone or the touch panel. We could arm and deactivate our system using the key remote up to 100 yards away from our house. The key remote also features a panic button to contact the police immediately in an emergency, but we didn't need to click on it. Finally, what is the best aspect worth mentioning? The key remote and the sensors each have five-year battery life.
Cove Security Pricing
Because they are often more affordable, DIY security services are popular, and Cove is no exception. Users must buy each component of Cove's services or goods separately because none of them are packaged by the company.
Despite being more constrained than other security providers in our rankings of the Best Home Security Systems of 2022, Cove's equipment selection is still quite competitively priced. The price of a Cove Touch Alarm Panel is $249, while the cost of door and window sensors is $15 each. Smoke/CO detectors are priced at $55. The startup charges $99 for its inside camera and $199 for its outside camera. These costs are comparable to those of other DIY home security providers. SimpliSafe, for instance, charges $169.99 for its outdoor camera and $14.99 for its entry sensor, while Blue by ADT prices $199.99 for its wireless outdoor camera.
You have the option of installing the Cove system yourself or paying for expert installation, which starts at $79 per system.
You may either phone the company for a price quote or complete a series of questions on their website to create a personalized security package to learn more about Cove's pricing. You can view the cost of each piece of equipment as you make your selections on the website. After that, you will be forced to select between Cove Basic ($17.99/month) and Cove Plus ($27.99/month) as your monitoring choice.
You can test out Cove's security system for 60 days with no service commitments; if you decide not to keep it, you will receive a refund. Cove doesn't offer a self-monitoring option.
Cove Monitoring Plan Options
Cove Packages
| | | |
| --- | --- | --- |
| PACKAGE NAME | PRODUCTS INCLUDED | BASE COST |
| | | |
| Custom Package | Build Your Own | Varies |
DIY security services are popular because they are inexpensive, and Cove is no exception. Cove does not package any of its products or services, so consumers must purchase each item separately.
The Cove Touch Alarm Panel costs $249, while door and window sensors are $15 each. Smoke and carbon monoxide detectors are $55. The interior camera costs $99, while the exterior camera costs $199. These pricing are comparable to those offered by other home security businesses that provide DIY systems. SimpliSafe, for example, charges $14.99 for its entry sensor and $169.99 for its outdoor camera, whereas Blue by ADT prices $199.99 for its wireless outdoor camera.
You have the option of installing Cove's system yourself or paying for professional installation, which begins at $79.
Cove has no service contracts and allows you to try out its security system for 60 days, offering a refund after that amount of time if you decide not to keep it. There is no self-monitoring option with Cove. Monthly monitoring plans include:
Cove Basic ($17.99): This plan includes 24/7 live monitoring, environmental monitoring, access to the system's InstaText and LiveAssist features, a cellular connection, 24-hour battery backup, hourly automated system checks, and a one-year warranty on Cove's equipment.
Cove Plus ($27.99): This plan includes all of the basic plan's features along with access to live and recorded video from cameras, seven days of cloud camera storage, the ability to control the system via a smartphone, integration with Amazon Alexa and Google Assistant, and $5 worth of credits each month toward the purchase of new equipment. 
Cove provides some of the most economical monitoring services available. Blue by ADT's monitoring rates start at $27.99 per month for the basic plan and go up to $62.99 per month for a plan that includes mobile app compatibility, live video monitoring, and smart home integration. Cove's cost is comparable to SimpliSafe, which charges $17.99 a month for basic service and $27.99 for smart home integration and live video footage.
| | |
| --- | --- |
| Cove Basic monthly cost | $17.99 |
| Cove Plus monthly cost | $27.99 |
| 24/7 professional monitoring | Basic and Plus |
| Text messaging, phone call, and panel alerts | Basic and Plus |
| Cellular monitoring | Basic and Plus |
| Hourly automated system check | Basic and Plus |
| Lifetime warranty | Plus only |
| Smartphone control | Plus only |
| Amazon Alexa and Google Assistant integration | Plus only |
| Rate lock-in | Plus only |
| $5/month equipment credit | Plus only |
Cove Security Components
| | |
| --- | --- |
| PRODUCT | PRICE |
| Cameras | |
| Indoor Camera | $99.00 |
| Outdoor Camera | $199.00 |
| Kami Doorbell Camera | $99.00 |
| SkyBell Doorbell Camera | $189.00 |
| Sensors | |
| Door Sensor | $15.00 |
| Window Sensor | $15.00 |
| Motion Detector | $30.00 |
| Glass Break Detector | $35.00 |
| Smoke and Carbon monoxide Detector | $55.00 |
| Flood Sensor | $20.00 |
| Miscellaneous | |
| Cove Touch Alarm Panel | $249.00 |
| Security Key Remote | $25.00 |
| Panic/Medical Button | $20.00 |
How to Purchase a Cove Security System
On its website, Cove provides customized hardware systems as well as monitoring subscriptions. On Amazon, the firm also sells a seven- or ten-piece hardware solution. Every piece of hardware comes with a 60-day money-back guarantee.
To buy a Cove Security system:
Purchase hardware. Cove doesn't sell prepackaged starter kits. Instead, you answer a series of questions about your home, and the website configures a system accordingly. All equipment bundles include a yard sign and three window stickers.
Subscribe to professional monitoring. You can't self-monitor a Cove system, so you'll need to pick either the company's Basic ($17.99) or Plus ($27.99) monthly professional monitoring plan.
Install your security system. Pay for professional installation or do it yourself.
Further Comparison Before Choosing:
How much does any Cove home security system cost?
You can choose the components you desire when purchasing Cove's touchscreen hub for $249. For instance, the price of a window/door sensor is $15, and the price of a smoke/carbon monoxide detector is $55, which is comparable to other DIY security companies. Additionally, Cove frequently reduces the cost of some devices by 30% to 50%. With Cove, you will require expert monitoring. The company's two plans, priced at $17.99 and $27.99 per month, are comparable to those of its DIY competitors.
How easy is Cove to install?
Cove provides both DIY and professional installation options. Users will power on the system's central hub, which will then direct them through positioning and connecting the cameras and sensors using instructions with illustrations.
There is no need to cut holes or use screws because all Cove sensors, motion detectors, and environmental detectors are wireless and can be mounted using peel-and-stick mounting. By using a smartphone to read the QR codes on security cameras, one can connect them to the system.
Home Automation

>>

Brands

>>

Amazon

>>

Cove Security System