Full stable provides auto-configuration, advanced IntelliVision® analytics, and speed-of-installation; designed with Integrators in mind.
CARLSBAD, CALIFORNIA, January 27, 2020 — ELAN®, the home control brand for Nortek Security & Control LLC (NSC), today announces a full range of new surveillance cameras, an NVR and an assortment of compatible accessories. Maximized for installation convenience and customer satisfaction, the lineup delivers advanced analytics, auto-configuration capabilities, and multiple form factors to suit every project.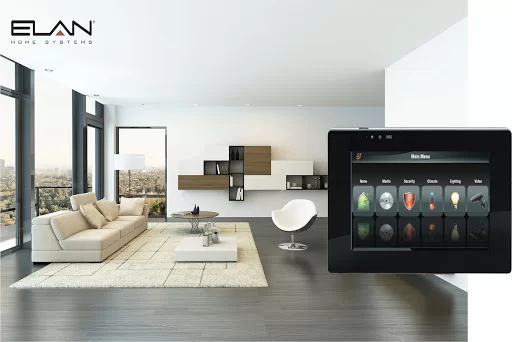 The new assortment features built-in advanced IntelliVision® analytics for a more precise person and vehicle classification plus advanced object detection, which provides personalized and informative alerts to the end-user. Additionally, customers will enjoy newfound security through a single, personalized system, and advanced privacy features thanks to deep software integration. The very competitively priced lineup includes an 8-channel NVR that can be mounted in a structured wiring can or a rack shelf. Along with the new cameras, the system integrates quickly and completely as part of a whole-house or property ELAN intelligent system.
Other Systems: Intelligent Home Security System
The new array includes six (6) outdoor IP cameras, one (1) 8-channel NVR and accessories. Details, specifications and further information for each model can be found at www.elanhomesystems.com.
"We are kicking off 2020 with some great updates to the award-winning ELAN surveillance line, providing a faster install for dealers and rich features for homeowners – from receiving a push message when a vehicle is detected, to setting privacy mask area right in the ELAN app," said Richard Pugnier, vice president of marketing at NSC.
More Info: Smart Home Wireless Video Doorbell
"All new models run NSC's IntelliVision video analytics and allow you to adjust the motorized zoom and focus from the ELAN app almost anywhere in the world," added Andy Spalla, product manager for ELAN surveillance.
Integration Notes and User Guides are available to Authorized ELAN Dealers via the new, recently announced ELAN Management Cloud [ELAN Dealer Resources Link] (EMC). EMC is a new 2020 platform that provides systems integrators with real-time device health monitoring, device state reporting, remote management, automated troubleshooting, issue resolution, and specialized customer relationship management—and more—all within a singular interface. With real-time, real-status monitoring, dealers can receive push notifications if a device faults, allowing them to troubleshoot the issue before their customer even notices.
Other Security Cameras: Best Security Camera without Subscription
Press Release: Visit ELAN
Home Automation

>>

Surveillance & Security

>>

Smart Indoor Cameras

>>

ELAN Announces Advanced Intellivision in New Lineup of Surveillance Products For 2020