The beauty of having Google smart home devices is connecting your whole house in a network of home automation awesomeness. But when it comes to stereo speakers, that wasn't always possible. At first, only Google Home Max could pair with stereo speakers, and then Google added the Nest Mini, which was a bummer if you had another smart speaker in the Google lineup. Over the weekend, though, Android Police discovered that Google has been quietly making their other smart speakers pairing compatible with stereo speakers. Now, you can pair your stereo speaker system with Google Home and Google Home Mini speakers, too.
To set up a pairing, turn on your non-Google speaker and make sure it's in pairing mode. Open up your Google Home app on your phone and tap on the Google speaker you want to pair. Once that's selected, tap on the Settings, which is a little gear icon. Next, tap on Speaker pair and choose which speakers you want to pair, then pick a left and right channel (the app will help you choose), give the pairing a name and assign it a room. That's all there is to it.
[images cols="three" lightbox="true"] [image link="4725″ image="4725″] [image link="4726″ image="4726″] [/images]
Now you will be able to control both speakers at the same time. You can go into the speaker group's settings to adjust bass, treble and balance by going to Speaker Pair Settings > Speaker Pair. Play around with the settings until you find a sound you like. Don't forget, you can keep adding on speakers and Google speakers to fill your whole room with surround sound.
More Info: Homepod Automation
You can use your regular Google Assistant voice commands to control the volume, what you listen to and when to pause or play the music. When you use Google Assistant only the speaker that's set up as "left" will listen, so keep that in mind when you're using them. You don't want to be yelling "Hey, Google!" to the wrong speaker for 10 minutes.
Relates Article: Top Google Assistant Apps List
How to Pair?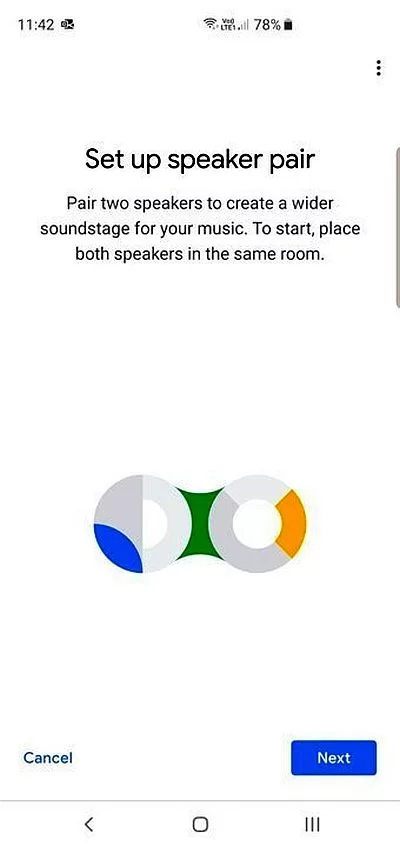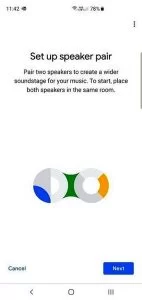 Open the Google Home app
Tap the first of the two speakers you wish to pair
Tap the settings cog in the upper right corner
Tap 'Speaker pair'
Choose two speakers to pair
Select a channel (left or right)
Assign a name, home and room to your synced speakers
Your two Google Homes should now show up as a single speaker in the Google Home app, though you may want to test it by playing your favorite stereo-heavy song.
The speakers will now be fully paired, meaning that changing the song or volume on one will also affect the other. Though you'll still be able to reboot each speaker and change the balance between the left and right channels separately.
The synced up speakers can also be added to a larger speaker group, potentially allowing users to build a surround sound system made up entirely of Google Homes.
Home Automation

>>

Brands

>>

Google

>>

Get Stereo Sound by Pairing Smart Speakers with Home and Mini