Google Assistant-powered smart displays are starting to break out in the market, as more and more devices launch with support for the Google Assistant's ambient mode. Smart Displays provide an easy-to-use interface to control all of the smart devices in your home, whilst simultaneously offering instant access to all of the Google Assistant's features as well. Weather updates, to-do lists, calendars, music controls… smart displays can do a whole lot. Google is rolling out a new "Media View" for Nest Hub smart displays, a simple view to make it easier than ever to control whatever is playing on the smart devices on your network.
What exactly can you control and what does it look like? Keep reading for all the benefits.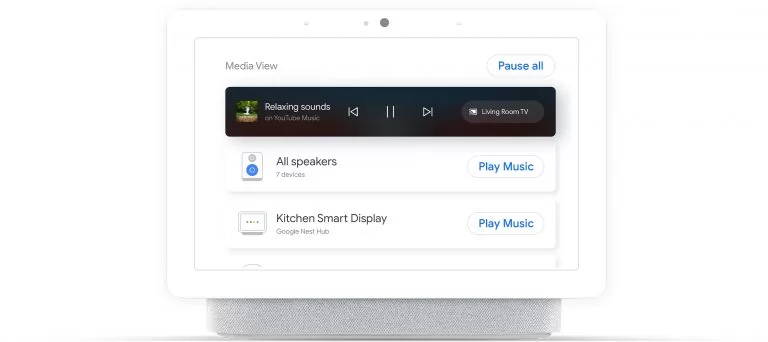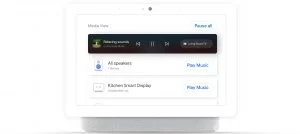 Start media in any room from a Nest Hub device
Getting ready for a party? Or Just want to dance around the house?
Open the media view
Find your speaker group
Hit play music.
Break free and dance away!
Just need one speaker on? You can control each device individually on the media view.
Pause all connected media with the touch of a button
Hit the Pause all button on the top right corner to pause all connected media devices in the house. So you can pause media in the kitchen, the bedroom and the living room? Yes! This is perfect for dinner time when everyone is hooked on media. Tap pause all and bring the family together for dinner.
View all active media sessions playing on any connected device
You can see specific information about each connected device at one glance, including:
Which devices or groups the media is playing
Room the device is in
Content provider (e.g. Spotify, YouTube)
Song/show title
Artist name
Control active media sessions
You can control any connected media devices from one hub with the tap of your finger, including:
Play media
Pause media
Audio – Tap next track or previous track
Video – Tap forward 30 seconds or back 10 seconds
Control the volume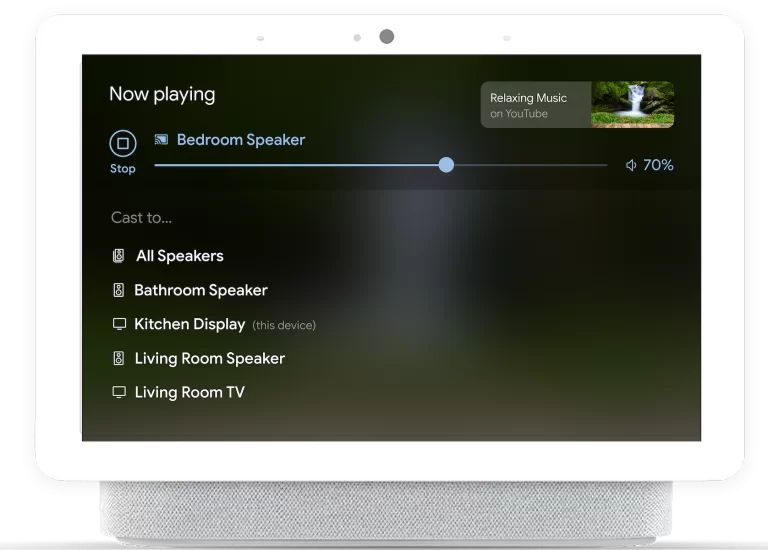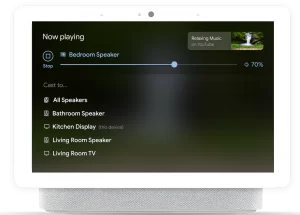 With multiple Nest devices around the house, the sound can get overwhelming. You can set volume thresholds to keep the sound as loud or quiet as you want it. Set the volume to stay at 50% after 9pm for a relaxing night.
Source: Google
Home Automation

>>

Brands

>>

Google

>>

Google rolls out new "Media View" for Nest Hub displays