The Smart home automation and security system are two different systems which works with the same technology but handle and manage separately and sometime with the same panel if compatible.
Smart Home Automation includes lighting control, climate control, media control via from your phone, tab and from physically with the touch panels, a separate article about the best smart home lighting control system.
Smart Security system
Features:
Door & Window sensors
Motion Sensors
CCTV System indoor & Outdoor
Smoke Alarm
Burglar Alarm
Auto Alert
These are the typical main features that every security system has to prevent from any incident.
Two types of system available in the market
Professionally system
Professional system are maintained and monitored 24/7 by company watchers alert you and relevant authorities in case of any emergency, in addition these systems can be watch and manage by a homeowner from remote location at his phone via from their App.
These security companies can charge you monthly/yearly subscription fee which could be hefty for middle class home owner.
DIY System
DIY system installed and maintained by home owner, limited to the system capability and features it has, however these system are affective to some extent.
These are a lot cheaper than Professional security system companies and don't have monthly/yearly fee to carry on their function.
List of best Security system in 2018 taken from PC-MAG, Amazon and user reviews.
Professional Security Systems: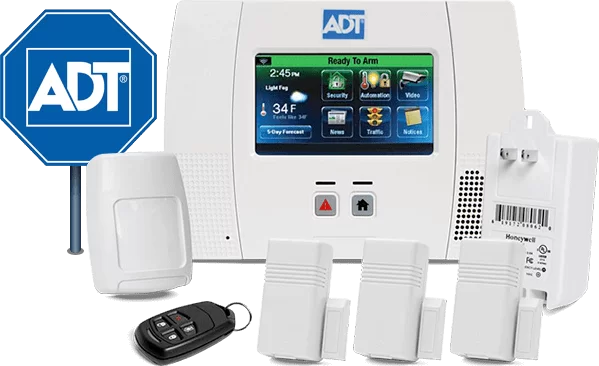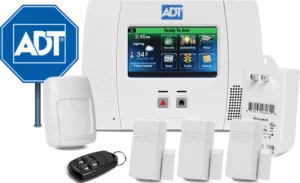 So far ADT is going to be the best among the system, providing the best system in order to secure your home or office to a maximum extent which couldn't be possible without this, it include smart home security system package which covers.
CCTV live footage and recording up to 30 days back up of outside and inside.
Watch your home from anywhere you are by using a designated app of ADT.
In this system you can set and unset the Alarm remotely
Motion detectors installed by a professionals of ADT to keep your house as safe as possible and in case of any activity it sets an alarm to the company and the house owner before calling a police.
Products they offers
CCTV System
Smoke Detectors
Burglar Alarm
Carbon monoxide Alarm
Fee starts from £50 and subscription fee of £30 monthly approximately excluding devices.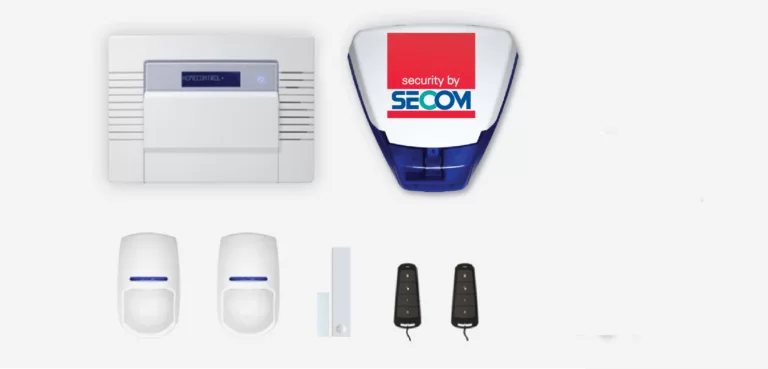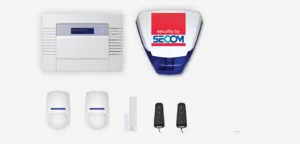 Secom is another top security company in UK offering number of services which include CCTV, Burglar Alarm, smoke sensor, motion sensor, Fire Alarm.
The more the package include the more the cost of the system in terms of monthly fee increase, so it up to you to decide what you want and where you want you install them, however a free consultation service they offer to the UK house owners and give them the best results under their budget in order to keep the house safe and secure.
Monthly fee starts from £50 approximately excluding devices.
Contact:
03334 142 093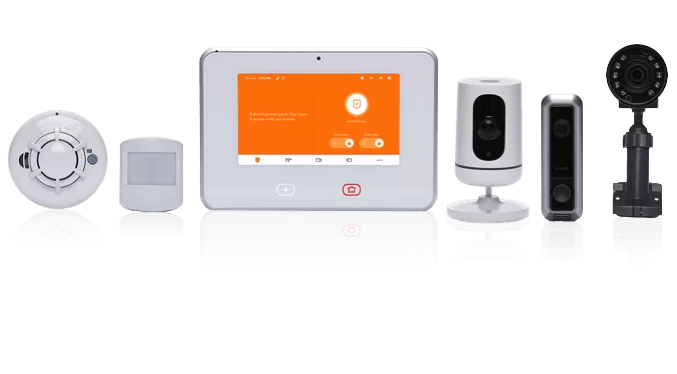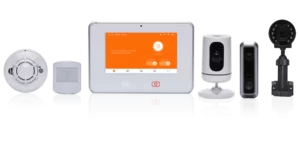 This one is very similar to ADT system, installed and monitored by professional of a Vivint company,
Vivint not only offers security system, but a complete smart home automation as well which covers lighting control, climate control and so on as a complete home package.
They offering best services 24/7 to a client to keep his house safe, vivint charge as a subscription fee and monthly fee as mandatory for the customers.
Contact:
888.657.3775
Front Point home security System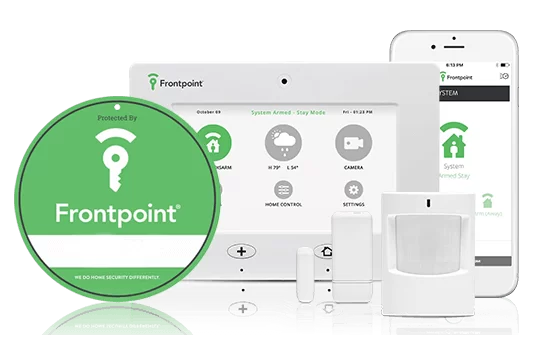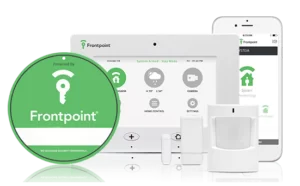 Frontpoint system is a more of DIY system, you can installed and monitored yourself, however to get online and watch live for 24/7 remotely and so on to keep your house more safe then you have to make a contract with the company which has to be a year or three year fixed contract.
Contract based on four packages which covers smoke sensors, intruder detection 24/7, medial alert, fire, remotely manage, motion sensors, image sensor, lighting control, CCTV live footage and so on in these four packages.
Packages fee start from £39 to up to £60 monthly excluding devices.
DIY Security Systems
Yale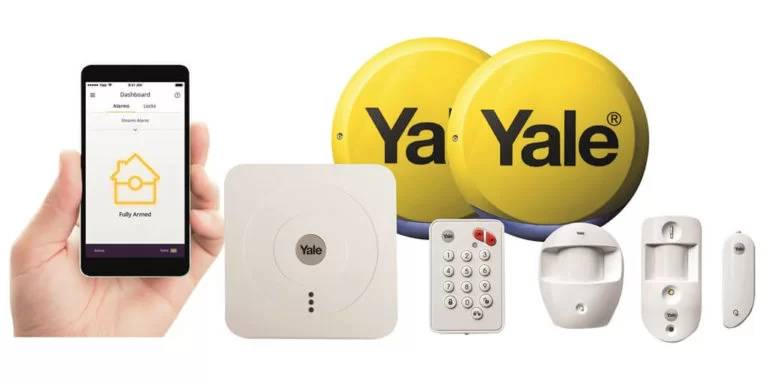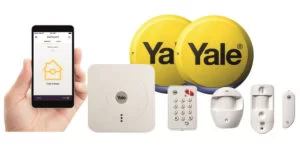 Yale is a complete DIY system which offers smart home alarms, smart door locks, home Wi-Fi camera and smart CCTV systems.
It can be install and manage without using professionals, in addition this system support to several systems in case of home owner wants to integrate at one channel with other smart home systems,
Their partners and compatible supportive devices can be find it out from Yale website.
Product Price: £229 starting price
Contact:
01902 364606
Email:mailto:Info@yale.co.uk


Honeywell is another popular product in UK, very effective and durable, offering home fire and smoke alarms, home security locks, home security safes, Door sensors, multiple room systems with keypad controller.
In UK Honeywell providing services and management only to commercial offices but you can buy alone these system for homes.
Cheaper than most of the products in the line of security systems, however Honeywell don't offers CCTV and live footage through WI-FI.
Contact:

In UK simplisafe is about to catching up the market, US based product, launched in UK, IOT based products offering by simplisafe which covers detection, alarms, CCTV and manage remotely via live feedback and footage.
A bit expensive than most of the products in DIY, however very effective and cheaper than most of the professionals companies.
A monthly subscription fee of £14.99 will be required in order to get the full features of simplisafe.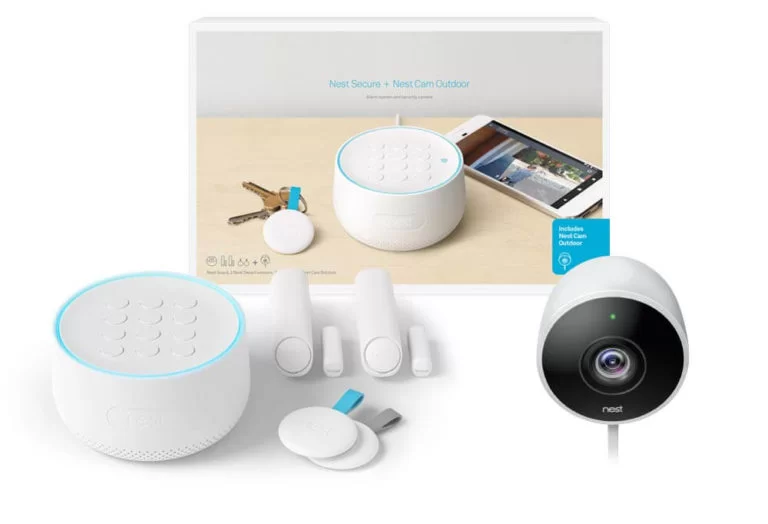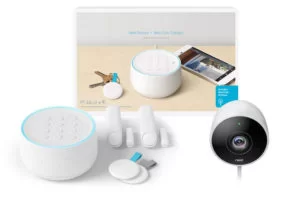 Very affordable DIY system, you can setup and install easily without any hassle, Nest secure offers, smoke and fire alarm, window & door sensors, Nest secure triggered alarm in case of intruder and call automatically to Moni security company which offering them free without any monthly fee.
Nest secure can also be integrate with nest thermostat and camera in case you want to install.
Nest secure will be soon launched in UK 2019.
Product Cost: £300 to £400 approx.
Samsung smart security starter Kit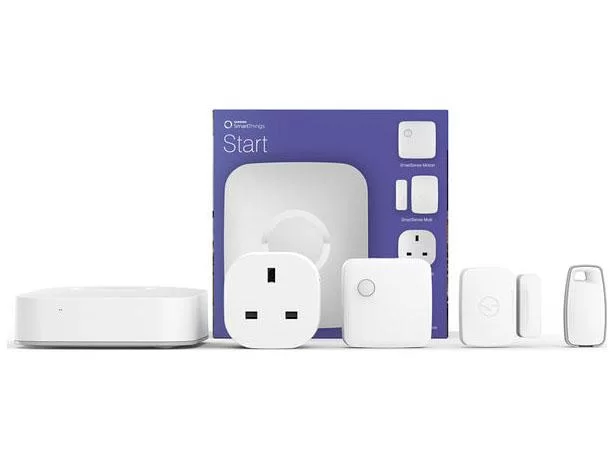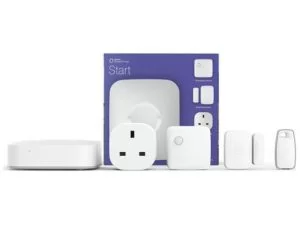 Kit in DIY system includes motion sensors, smoke and fire detectors, system hub which connect with your router in order to remain online 24/7 at your phone or a touch panel, Samsung also compatible with most of the current smart home devices available in the market.
You can also controlled via from voice through Alexa as well.
Product Cost: £185 starting price
Wink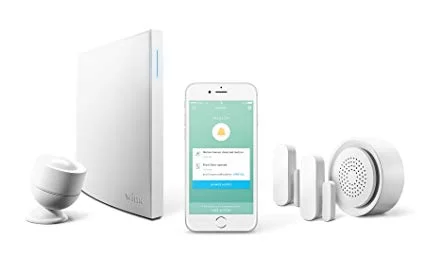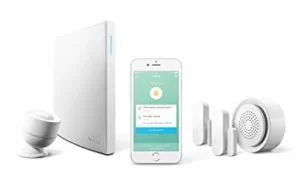 Smart wink security system can enable you to secure your home to a maximum extent without monthly or subscription fee, wink system includes wink hub, motion detectors, doors and windows sensors which can notify and siren in case of little movement in their radar, in this system you can add on wink camera well.
Wink Hub 2 can support many of the other devices such as Zig-bee, Z- wave, Lutron and many more and you can manage them from wink app at one channel.
Product cost: £180 starting price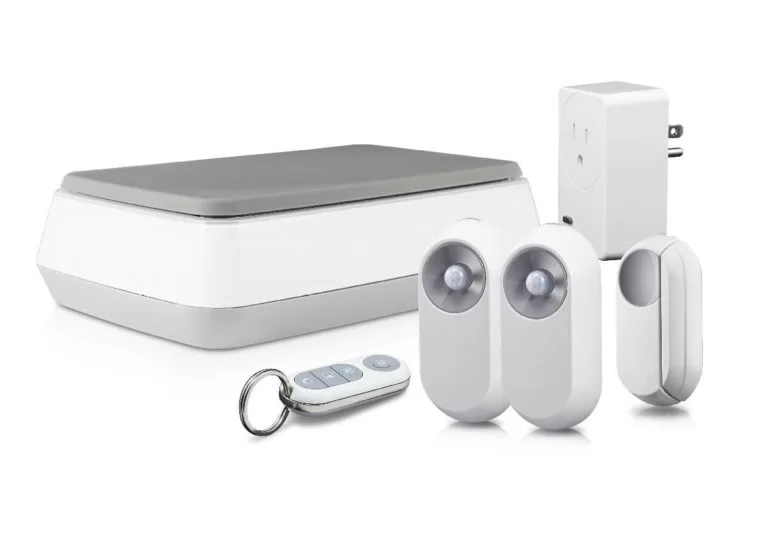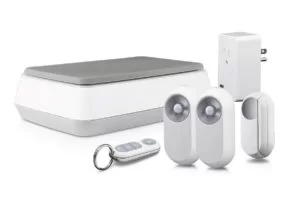 This kit starts from 2 to up to 8 super HD 5MP 1080p cameras with having a motion detectors, heat detectors, night vision, infrared capability and hybrid DVR of 2TB to record the footage of up to 30 days.
Swann support google assistant in case you want to control from voice, you can watch all your recorded videos on your smart TV via from voice.
Product cost: £249 to £509 approx.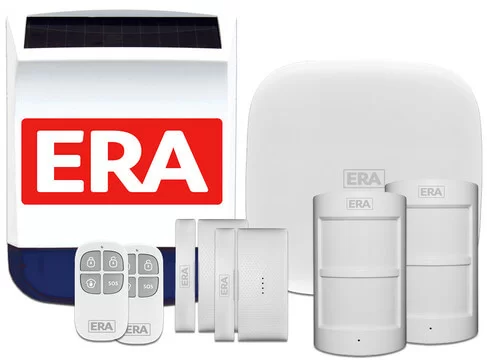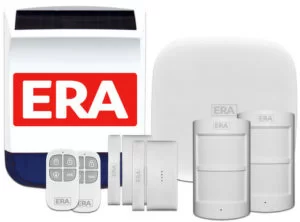 ERA available in 5 versions (Starter, Junior, Premium, Superior, Elite), you can choose from them according to your requirement.
Starter kit includes siren and alarms with adjustable volume, Wi-Fi enable hub, ERA work with Google, Alexa and Light wave as well.
You can connect up to 50 sensors and 10 remote controls at once in ERA kits.
it can set up to five store numbers in their system in case of triggered alarm.
Availability of camera option only with the Elite kit with HD 720p.
Product cost: £300 to £512 approx.
Home Automation

>>

Home Automation Complete Systems

>>

Security system

>>

Home Automation and Security System