After all, why look at a small screen when there's a huge one right in front of you? That YouTube video, TikTok, or vacation picture could look fantastic on your living room furniture, with the added bonus of making it easier to share with your friends during a hangout session. We have good news: there are some simple ways to do this, one of which will cost money.
Here's how to connect your iPhone to the TV:
Go old-school with a wire
For almost 15 years, the process of getting every system to output an image to a television has been the same. One end of an HDMI cable is plugged into the unit, while the other is plugged into an HDMI port on the TV. Your Xbox, Roku, or whatever device you're using is now broadcasting its signal on your huge screen. It's fine.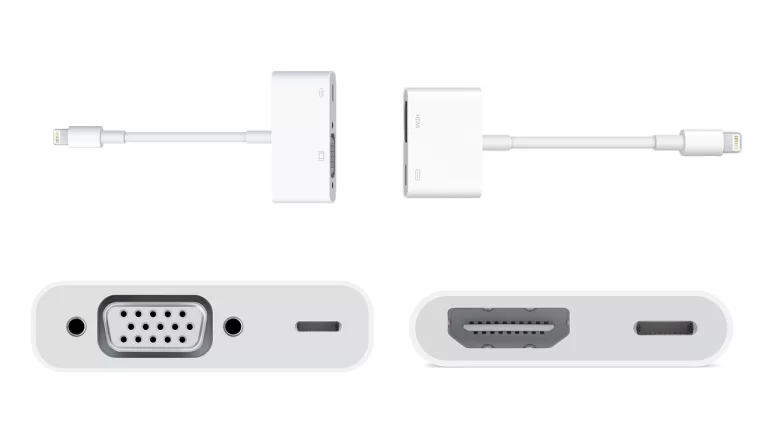 The apparent disadvantage of iPhones in this respect is that they lack HDMI ports. They're just too big and heavy for any smartphone to use. This would have to do with the teeny-tiny Lightning port on the bottom that you use for charging. To make this work, you'll need to purchase Apple's Lightning Digital AV Adapter, which costs $42.
Plug it into the lightning port on your iPhone
Connect one end of an HDMI cable into the adapter and the other into the TV or monitor you want to use
Switch to the correct input on the TV, if needed
That should be everything you need to do, barring any strange glitches. Your phone's view can then mirror to the TV, enabling you to browse pictures and watch videos to your heart's content. Since TVs and phones have different aspect ratios, certain stuff can seem strange, but that's the only real flaw in this method. If that sounds too time-consuming or costly, there is a far less expensive alternative.
Just use AirPlay
If you're unfamiliar with AirPlay, it's Apple's wireless device-to-device streaming solution that addresses the issue we're talking about today with just a few taps on an iPhone screen. All you'll need is an iPhone (it'd be strange if you didn't have one) and an AirPlay-compatible system.
A great many recent smart TVs and even Roku devices work with AirPlay these days, though if you don't have either of those, an Apple TV streaming box does the trick, too.
The trick to getting AirPlay to work is seeing the AirPlay button, which should appear while you're viewing videos in a web browser or using any streaming software. It's a little rectangle with a bottom triangle pointing upwards.
Press that and you'll be given the chance to connect to any AirPlay device in the vicinity and beam whatever you happen to be watching onto the TV. It must be noted that both the iPhone and the AirPlay device need to be connected to the same WiFi network in order for this to work. If you don't see the device on the connection list after tapping the AirPlay icon, that might be the issue.
There's also a way to mirror your iPhone's screen to an AirPlay-compatible device, just like with that HDMI adapter, except without a big beefy cable getting in the way. If you swipe on your iPhone screen to bring up the Control Center, there should be a big button that, appropriately, says "Screen Mirroring." Tap that, connect it to your AirPlay device, input the onscreen passcode if you must, and you're in.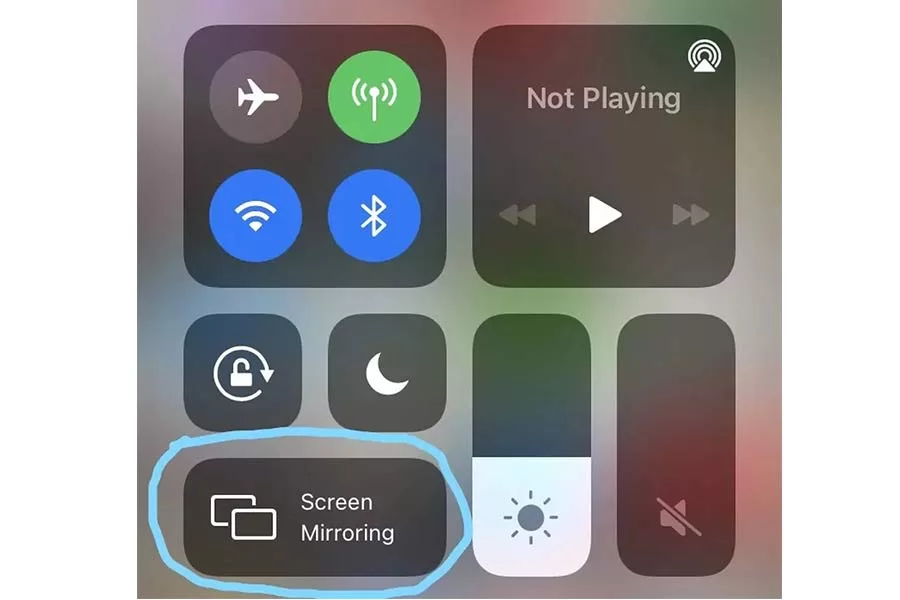 Most people who want to project an iPhone show onto a TV would find AirPlay to be the most convenient choice. It's built-in, and it's supported by a lot of new computers. However, there is one last opportunity if you're able to make some concessions in exchange for comparable outcomes.
Connect With Chromecast or Android TV Stick
The Google Chromecast or Chromecast Ultra are simple, inexpensive dongles that easily plug into a TV's HDMI port—the Ultra supports 4K and Ethernet connections. The Chromecast is different from other media streaming devices in that it does not have apps loaded directly onto the dongle, and instead relies entirely on what is on your connected device.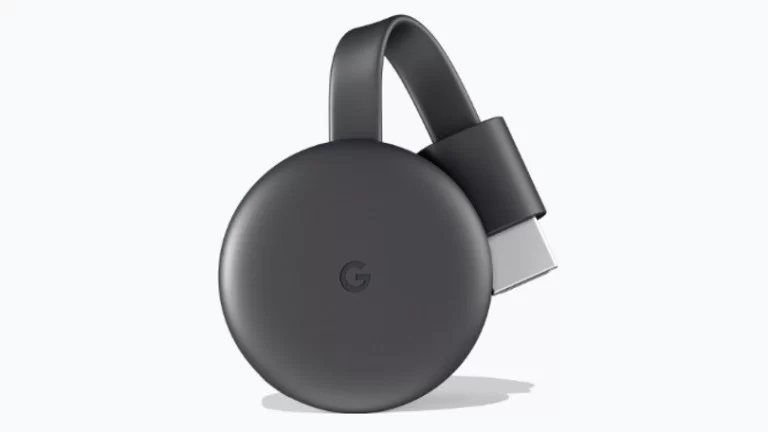 While your iPhone or iPad can't be mirrored on the TV screen with a Chromecast like with an Apple TV, streaming media can be cast from your device to the TV. When streaming media, the app can be used to turn the device into a remote control.
There are more DIY ways to connect your iPhone or iPad to your TV. For instance, you can get an Android-powered TV stick, plug it into the back of your TV, install the Kodi media server app, and the stick will be able to play unprotected music and video from the built-in apps on your device by using the AirPlay button. It won't support screen mirroring or protected video streaming.
Home Automation

>>

Home Theater

>>

Other Home Theater Devices

>>

How To Connect Your IPhone To The TV