Without any prompting needed, Amazon's digital assistant will now manage any of your smart devices for you.
Let's start With How to Setup Alexa to Automatically Turn off Smart Devices
Pull up the app
Tap on more in the lower-right corner
Tap on Settings, and scroll down a bit
Tap on Hunches when you see it
A screen that looks like this: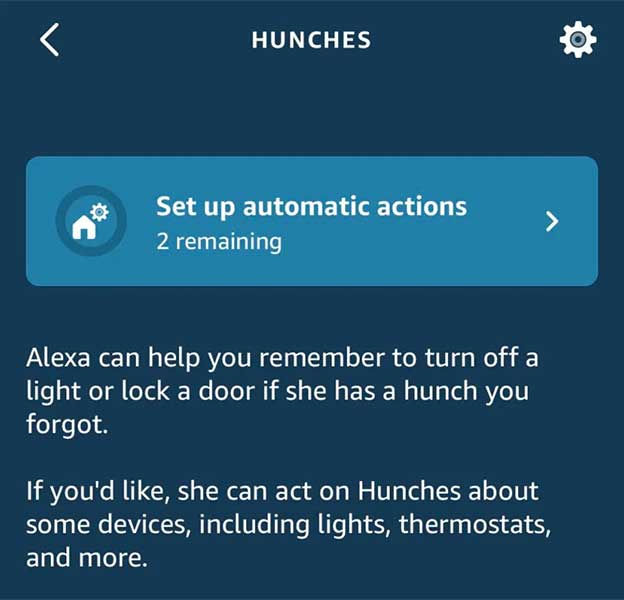 Tap on "Set up automatic actions,"
You'll get a small list of potential actions Alexa can do on your behalf.
Let's go with smart lights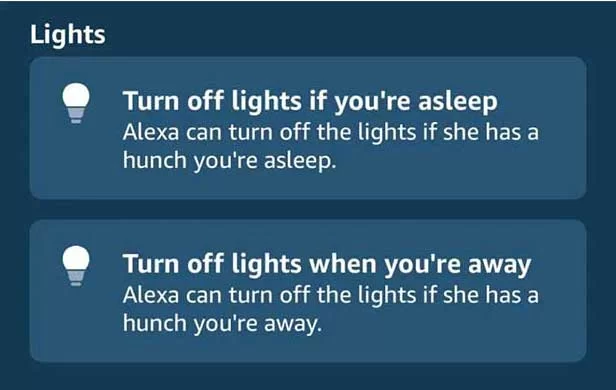 More Alexa: Compatible Alexa Controlled Blinds
When you select an action, you'll get a little video that tells you a bit more about Alexa's automated response. You can also tap "Learn more" to get a sense of what parameters might trigger Alexa to take her actions on your behalf. For example: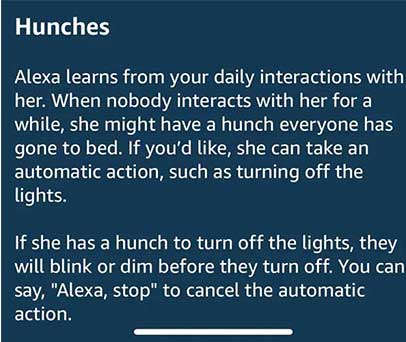 Enable Alexa's automatic hunch
Tap Next.
Pick which lights Alexa to control
That's it, "hunch" is then set up, and head back to the Hunches portion of Alexa app to check when Alexa will trigger one.
To remove a hunch, simply click the gear icon in the upper-right corner of the Hunches screen.
Look for the "Automatic actions" section, tap on any smart devices that you see, and you'll be able to enable or disable an available automatic action.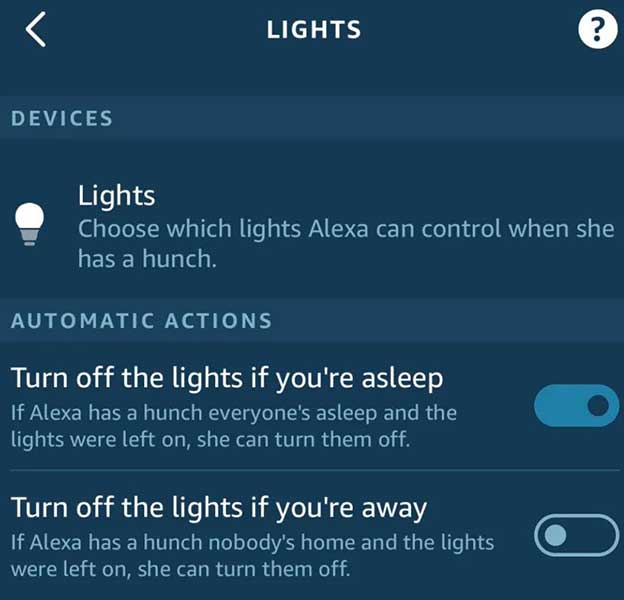 Automatic actions by Alexa only perform on a subset of smart devices, including lights, thermostats, and switches, right now.
In order to see how much juice your smart devices use throughout the day, you can also check Alexa's brand new "Energy Dashboard" feature.
To Access It
Tap on Devices at the bottom of your app
Then tap on the Energy Dashboard box toward the top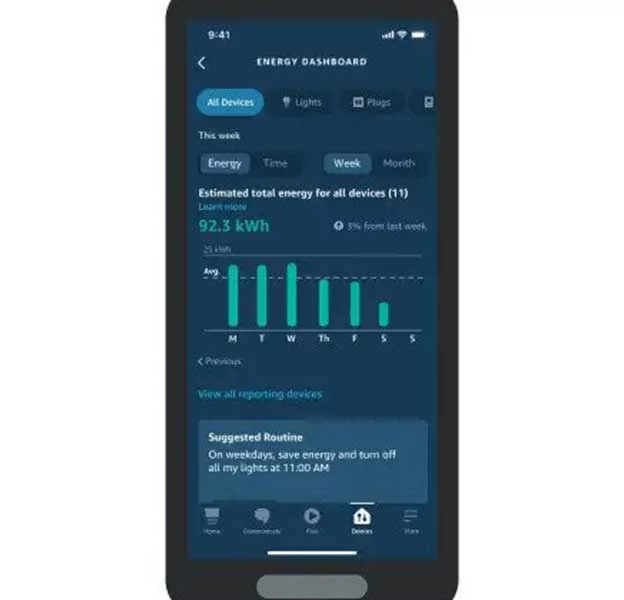 Once you read a bit about how it works and tap Browse Devices to proceed.
Home Automation

>>

Brands

>>

Amazon

>>

How to Setup Alexa to Automatically Turn Off Smart Devices