Before the Internet, the only method to safeguard your front door was to invest in an expensive home security system that was monitored by a home security company for a monthly charge.
You can now defend your house with readily accessible consumer smart home gadgets. These smart gadgets are less expensive and easier to install and operate than traditional home security systems. Plus, you can keep an eye on everything from your smartphone.
Here is How to Use Smart Devices to Secure Your Front Door
Smart Video Doorbell
A smart video doorbell with a built-in camera is the most important smart device for securing your home's front door—and possibly the easiest to install. A smart doorbell not only serves as a traditional doorbell, notifying you when it is pressed, but it also allows you to view who is at your front door before you open it.
Video doorbell installations may be divided into two categories. Some types connect to the same wires as your existing doorbell, allowing them to replace it.
This sort of doorbell is powered by your current doorbell wire, and it rings your existing doorbell when someone presses the button. The sole disadvantage of this form of smart doorbell is that it involves replacing a functional doorbell, as well as dealing with electrical wiring.
Other variants are powered by batteries. Because there are no wires to attach, the device may be placed almost anywhere. This sort of video doorbell will need to be recharged on a regular basis, which is usually done through USB. Apartments and condominiums benefit from battery-operated smart doorbells since they may be installed nearly anyplace. This sort of doorbell may also be taken with you when you move.
Both types of smart doorbells may be connected to a wireless chime that sounds when the doorbell is pressed. Most smart doorbells may also be connected to a smart speaker through Wi-Fi, allowing virtual assistants such as Alexa or Google Assistant to notify you when someone is at your front door.
When the doorbell is engaged, you can get notifications via the doorbell's mobile phone app. Thanks to the doorbell's built-in camera, you can see who's at the front door on your phone's screen. Any smart display, such as the Amazon Echo Show or Google Nest Hub, may display the camera's output.
The wonderful thing about this is that you can respond to anyone is at your door if you want to, even if you aren't at home. When you're at work or grocery shopping, you may make it appear as though you're answering the door. Simply instruct the delivery person to leave the box at the door, and they won't know you weren't home.
A motion sensor is included with most smart doorbells, which activates when someone approaches your front door but does not ring the doorbell.
You can be notified when a shipment is delivered or if someone is prowling outside your home in this manner. You can observe what's going on outside by opening the alert on the doorbell's phone app—without having to open your front door.
Here You need to See this.. Smart Video Doorbell
Smart Security Cameras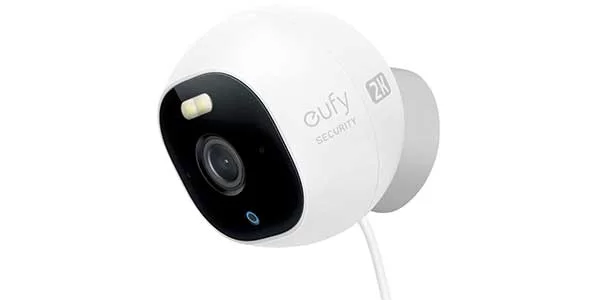 Check out the latest crop of smart security cameras if you only want a security camera without a floodlight. A motion sensor activates a smart security camera, which then feeds video (and sometimes sound) to the camera's smartphone app or to any smart display. You may also choose to manually activate the camera at any moment to see what's going on outside your front door.
It's important to note that most security camera manufacturers provide both indoor and outdoor models. You definitely want to utilize an exterior camera outside of your home. Outdoor security cameras are more robust than indoor security cameras and can be wired or battery operated. Some versions even run on solar energy.
Install cameras around the whole perimeter of your home, including the front entrance, garage, backyard, and all corners, for the best security. This gives you a 360-degree view of your property, with no blind areas.
Many companies provide multi-camera sets specifically for this reason. You can flip between camera perspectives by linking all of the cameras to the same camera app on your phone.
Here You Need To See This… Security Cameras
Smart Door Lock
A smart door lock is the next crucial smart gadget for securing your front entrance. A smart lock, like a smart doorbell, replaces your old door lock and communicates to your home network over Wi-Fi. The smart lock may then be controlled via your Amazon Echo or Google Nest smart speaker, as well as the lock's smartphone app.
You may enter your home without needing physical keys by controlling the smart lock with your smartphone. Simply approach the front door, and the lock detects your presence through Bluetooth and opens immediately.
You can also lock or unlock the door using the lock's phone app from anywhere in your house—even while you're not at home. Check the camera in your smart doorbell app to see who's at your door, then use the door lock's app to automatically unlock the door for them if it's someone you want to let in.
If you're prone to leaving your front door unlocked by accident, a smart door lock can help. Using the lock's phone app, you can monitor the lock's state from anywhere—and lock it if you forget.
Here You Need To See This.. Smart Locks
Smart Security Lights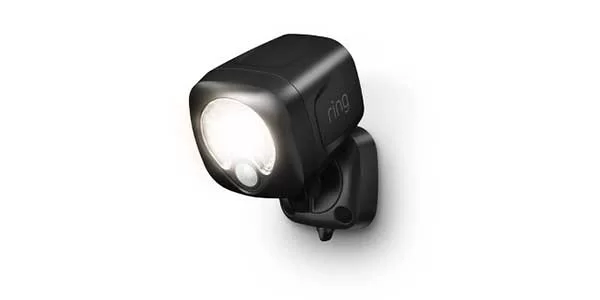 Another way to secure your home's front door—and your home's complete perimeter—is with one or more smart security lights. Traditional security lights operate either manually or via a motion sensor.
Most smart security lights include motion sensors to trigger the light, but also connect to your other smart devices and accompanying smartphone apps so that you can control them remotely or via voice command. Most smart security lights will also send alerts to your phone when triggered.
Some smart security lights also come with built-in cameras. This provides additional security as the camera is activated whenever the light's motion sensor is triggered. You can view video from the camera on the device's smartphone app.
Here You Need To See This.. Smart Lights
Home Automation

>>

Home Automation Complete Systems

>>

Security system

>>

How to Use Smart Devices to Secure Your Front Door