SmartThings devices will embrace the new standard for improving the interoperability of phones, smart speakers, and other devices.
Samsung SmartThings devices will support the Matter standard beginning in 2022, making smart home goods easier to install and operate, the electronics company announced Tuesday at its developer conference. Samsung TVs, refrigerators, and other devices will have Matter support.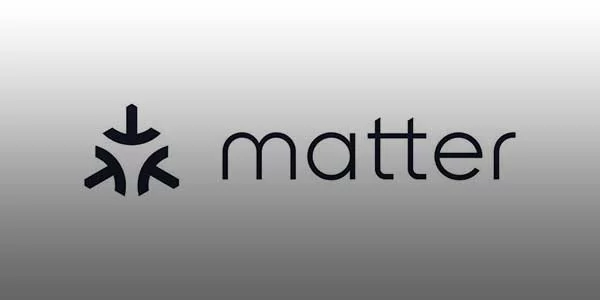 Matter is intended to make it simpler to connect products such as networked light fixtures, thermostats, and security cameras to phones and smart speakers from various manufacturers. The technology was disclosed earlier this year by Amazon, Google, Apple, Samsung, and others, but it was postponed until 2022.
One of Matter's main selling points is that its gadgets should be easy to integrate into the homes of digital giants Amazon, Google, and Apple, such as managing a Nest thermostat with an Apple iPhone or an Amazon Echo smart speaker. Because today's connectivity issues affect both customers and device manufacturers, Matter's success might hasten the adoption of smart home technologies.
Samsung's SmartThings range of smart gadgets, as well as the software that controls them and the underlying technology that connects them, are all referred to as SmartThings. Samsung stated in a statement that Matter support will make it easier for its products to connect to other systems and "makes smart home networking practically straightforward."
Several of the most well-known brands in the smart home technology industry have offered their support for Matter. When Matter-approved gadgets hit the market, they'll have a logo with three round-tipped arrows pointing in the direction of a center point.
Matter is at the heart of Google's Home technology, and Amazon is incorporating it into its Echo smart speakers. Google and Apple are integrating Matter support into Android and iOS to allow users to manage their gadgets.
Samsung's home-centric announcements on Tuesday included more than just Matter compatibility. Samsung also demonstrated its Bixby Home Platform, which is designed to link SmartThings to Samsung's speech assistant for better smart home control.
Samsung demonstrated how a single Bixby order, such as "Play an action movie," might activate various activities across devices, such as dimming the lights, pulling up a movie on the TV, and turning on the soundbar, during the presentation. Amazon and Apple both have capabilities called Alexa Routines and Scenes that provide comparable functionality.
The New Smart Display M7 by Samsung Is a Smart TV for Your Computer
SmartThings was founded in 2012 on Kickstarter and bought by Samsung in 2014. The concept behind SmartThings looked sound: there was a plethora of smart home devices available, each with its own set of applications and configurations, making early adoption difficult for many. SmartThings would link all of your disparate goods with a single app and hub. However, as Amazon, Google, and Apple continue to add new features and hardware to their platforms, SmartThings' difficult user interfaces and bugs continue to hold it back, making it a less appealing alternative among its competitors.
Samsung is definitely attempting to fix these flaws with upgrades like as Matter support and Bixby voice commands that are easier to use. Samsung's voice assistant, on the other hand, has failed to stay up with its competitors. According to a Voicebot.ai study that looked at smartphone virtual assistant usage from 2018 to 2020, Apple's Siri was the most popular mobile digital assistant in 2020, with 45.1 percent of the market. Google Assistant came in second with 29.9%, Amazon Alexa came in third with 18.3%, while Samsung's Bixby came in fourth with only 6.7 percent.
After postponing the event in 2020 due to COVID-19, Samsung conducted its developer conference digitally for the first time in 2021. The meeting, similar to Apple's Worldwide Developers Conference, is a chance for Samsung to get developers interested in programming for its devices. The Samsung Developer Conference has previously served as a platform for exhibiting breakthrough technology prior to formal product introductions. It gave a sneak peek at Samsung's foldable phone designs in 2018, for example, before the Galaxy Z Fold and Galaxy Z Flip were released.
Home Automation

>>

Brands

>>

Smart things

>>

In 2022, Samsung hopes to make smart home technology more accessible through Matter support