Your smart home's engine is its home automation system, which is the hub's software that connects all of your devices and enables you to control them by setting automations, scenes, routines, and schedules.
Your smart home's design and operation may depend on the home automation system you select, right down to the type of lightbulbs you may purchase. And because there are significant variations in user interface and features, it's crucial to pick the best one for your purposes.
Here are the Six of the Best Home Automation Systems
Best home automation system overall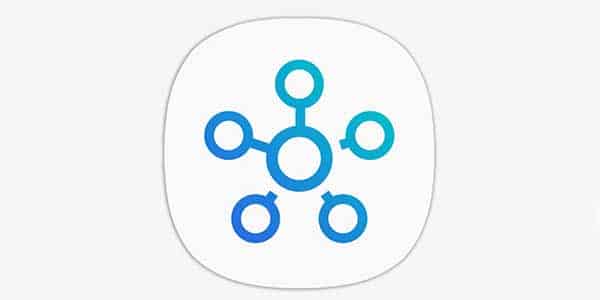 Finding a home automation system that meets your needs, is easy for you to use, and has strong compatibility with the brands or gadgets you want to keep with is vital when it comes to home automation systems. SmartThings offers all of those.
User interface
The finest home automation system is SmartThings because, in addition to having a lot of brand support, it has a very simple and basic app interface.
The SmartThings mobile application's navigation is really simple: Favorite devices, scenes, and automations display as cards directly on the app's home page, and adding new devices is as simple as tapping a finger. A menu at the bottom of the screen makes it simple to edit, add, and remove automations.
The SmartThings application comes with all Galaxy phones, but is also available on the Google Play store and the App Store for Apple users.
Compatibility
The platform that provides the greatest support for smart devices on the market is likely SmartThings. You will be able to pick from hundreds of brands and more than 5,000 smart devices already on the market thanks to the Wi-Fi, Zigbee, and Z-Wave protocols incorporated into the Aeotec hub.
Samsung's smart appliances may be added to your smart home through SmartThings, allowing you to view the remaining time on your washer, dryer, or dishwasher directly from your smartphone.
While some home automation systems allow you to add devices and take use of some features directly from their app, SmartThings makes it easier to utilize these devices to their full extent. When you install a smart light, some systems may provide an on/off switch on the app; however, SmartThings gives customers control over things like brightness, light color, and white temperature.
With SmartThings, you can also add voice control, with the option to install Google Assistant and Amazon Alexa directly on the app.
More: List of Best Samsung Smartthings Compatible Devices for Your Smart Home
Pros:
Most support across brands
Intuitive user interaction on app
Cons:
Best home automation system for voice control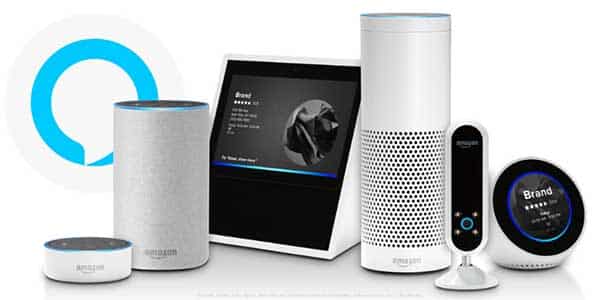 Voice control is therefore very important in home automation. When you come in and have a robot assistant waiting on you around the clock, you want to feel swanky, right? The greatest alternative till 2022 is the smart assistants that are now available on the market. I can tell you from experience with Google, Alexa, and Siri that for voice control enthusiasts, choosing the appropriate voice assistant may make or break your smart home. For me, Siri still plays Sweet Caroline when I ask her to switch on the downstairs lights, Google is probably in the center, and Alexa responds and understands my orders the most accurately.
Now, we are aware that Alexa is not faultless. However, she is a favorite for smart homes, and using Amazon Alexa, which is the most widely used speech assistant available, provides broad compatibility. Because the platform is designed around Alexa, it's rather simple to set up the Amazon Alexa app and you can simply add devices and personalize your home. Additionally, setting up new devices will be simplified using Amazon's Frustration-Free Setup.
I do wish that the Alexa App made some items, such as routines and your devices, easier to access. I find myself being sidetracked by all of Alexa's ideas, despite the fact that they are both accessible from the app's main screen. And, to be really honest, the app's first navigation isn't the simplest. It shouldn't take as long to get to that stage, but you do eventually grow used to it and learn to navigate it without much difficulty.
Connectivity and Automation
Several Amazon products, like the Fire TV and Echo speakers, have Alexa. Wi-Fi, Bluetooth, Zigbee (on Echo 4th Gen, Echo Show except for 1st Gen, and Echo Studio), and, more recently, Matter are all compatible.
The Alexa app offers some decent automation capabilities. Alexa is intended to become America's voice assistant, therefore Amazon has made a significant effort to ensure that she helps you be more productive and enjoy daily routines, shopping, access to information and current events, cooking, and listening to music.
You may access thousands of abilities and dozens of accessible routines with an Echo device, whether it be a speaker or a display, to get the most out of all your smart gadgets. The Alexa feature on your Echo may be configured to play calming music or allow you to visit the barking dog to calm it down. How ominous is it that Alexa can even turn off a light when it detects sleeping in the room? I really did say cool.
Since Alexa's popularity is still very strong, there are endless ways to utilize her automation capabilities, and new ones are always emerging.
More: In 2022 the Best Amazon Alexa-Enabled Speakers
Pros:
Alexa is responsive and smarter than others
Everything works with Alexa
Cons:
The app isn't as user-friendly
Best home automation system without a hub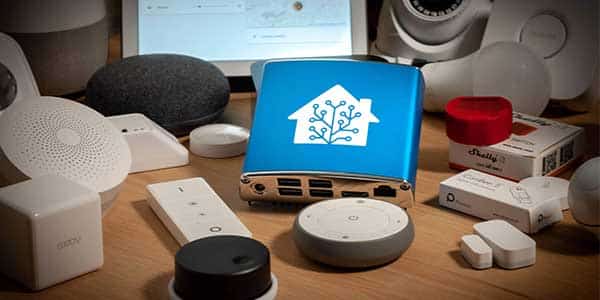 With the help of the open-source Home Assistant system, consumers can easily manage their smart home. The main selling point of Home Assistant is the lack of a hub need. Windows, MacOS, Linux, ODROID, the ASUS Tinkerboard, or a Raspberry Pi can all run Home Assistant. Due to its low energy usage, the last choice is the most popular.HA runs locally, only pulling data from the cloud when there is no other choice, making it snappier, more responsive, and more secure than other systems.
The only thing left is to get comfortable with the online interface. With great automation capability and compatibility, Home Assistant is truly one of the fastest and most responsive home automation systems on the market.
Setup
Home Assistant has a reputation of needing a lot of tinkering to work, thus it was mostly used by the tech-savvy crowd. But they've simplified their UI and have made it easier for the average smart home enthusiast to come on board. Figuring out how you're going to run Home Assistant and what device you're going to use for it is the hardest part.
After you download it on your computer, you just need to set it up, which is the fun part. Setup involves adding your location, choosing an administrator, and your preferences. HA will then discover the devices and services on your network and let you add them to your configuration
Then all that is left is becoming familiar with the web interface. Home Assistant is actually one of the fastest and most responsive home automation systems on the market with high automation power and compatibility.
Compatibility
Home Assistant connects with more than a thousand different APIs; it will operate locally, remotely, and wirelessly using Zigbee and Z-Wave, Bluetooth, and, shortly, Matter.
You can use Google Assistant and Amazon Alexa to operate your smart home if they allow voice control. Although Home Assistant operates on a local server, you may download a mobile app to use it with other devices and to get notifications and manage them.
More: Best Smart Home Assistant-Ready Devices
Pros:
No need to buy a hub
Fast response time
More secure than the cloud
Cons:
Not as user-friendly as others
Best home automation system for Google's ecosystem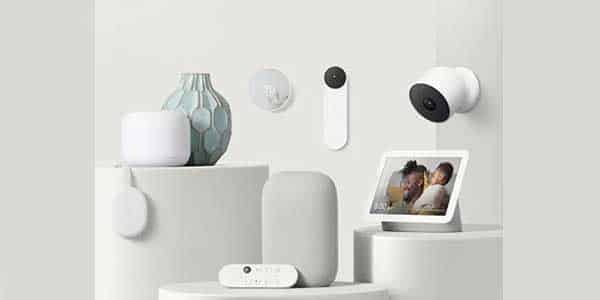 The Google ecosystem has been adopted by many smart home customers for home control. This comes as no surprise given that the Nest Thermostat pioneered the internet of things.
In order to meet consumer demand, Google took the Nest brand and ran with it, creating a whole range of smart home products. This makes it simpler for Google consumers who already have a Nest thermostat to complete their homes with a Nest x Yale Lock, a Chromecast, and a Nest Hub or Nest Mini. One of the top apps for home automation systems is the Google Home app. The application's main screen gives you a glimpse of everything linked to Google Home, making it simple to go to different categories or preferred rooms. It is also incredibly intuitive and user-friendly.
Through Google Home, creating automation is actually rather simple. The starters serve as the automation's triggers, and the activities that follow are what follow the trigger. You can set up automations to turn on the lights, fan, and news in the kitchen when you get home or with a phrase as a trigger, such "Hey Google, let's cook," which is my personal favorite. Support
Since its inception, the Google ecosystem has been mostly limited to other manufacturers, but with the impending release of Matter, the number of smart products that are compatible with Google Home will skyrocket. Matter is a new networking standard over IP that will be released in the autumn of 2022 and is supported by well-known names in the IT industry, including Google, Amazon, Apple, Zigbee Alliance, and others.
Google anticipates a seamless integration of Matter-supported devices with its current Google Home models. Therefore, even if there aren't many compatible devices available right now, Google hopes to improve that in the upcoming months.
More: Google Home Compatible Devices List
Pros:
Great user interface
Reliable voice assistant
Strong automation power
Cons:
Not much support with other brands yet
Best home automation system for Apple users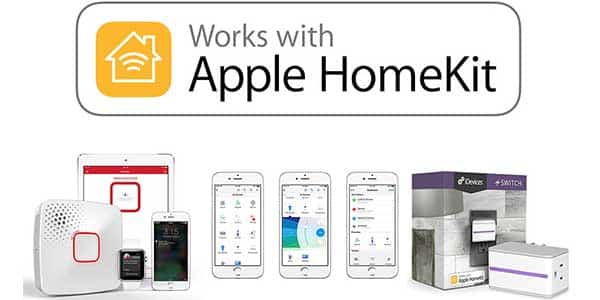 Apple's choice for smart home automation technologies is HomeKit. Given that you may utilize a single device for two purposes, the HomePod mini and Apple TV 4K both serve as HomeKit hubs.
The visual layout of the HomeKit mobile app is similar to that of the SmartThings app, although I would argue that it has a simpler design to make it more user-friendly. The program displays devices as cards, complete with your favorite accessories and a sample of your preferred camera feed that can be accessed from the app's main screen.
At the top of the page, shortcuts with buttons to access your security system, view the devices that are now operating, and access any accessories that aren't responding are shown.
Overall, I've had a nice experience with Apple's Home app, however occasionally I run across glitches and things that might be simplified, like a better method to view all rooms on a single page. Apple did reveal some significant upgrades to the Home app coming this autumn, despite the fact that the software occasionally leaves users wanting.
Automation power
HomeKit has improved its automation power in recent years. Automations are easily added in the Home app, which walks you through how to customize them. You can have different triggers for automations, like when someone leaves or arrives, a time of day, an accessory is controlled or a sensor detects something.
A drawback with this system's available automations is that HomeKit won't run automations that involve unlocking a door when you arrive home, for example, without first confirming it on your phone. This is part of Apple's safeguarding of its users' security, but it means that if you want to unlock your smart lock when you get home automatically, you'll have to open the app each time you arrive to confirm this action and then it'll run. Kind of takes the auto out of automation.
Compatibility and support
There aren't as many smart gadgets that can pass the HomeKit compatibility criteria as there are for other systems, perhaps due to Apple's stricter data security and customer privacy standards.
Just because an item is branded as smart doesn't mean that it will definitely be compatible with HomeKit as it is only compatible with devices that have been approved to function with it. Always keep an eye out for that label when purchasing a product for your Apple smart home environment.
HomeKit is the finest home automation system available for Apple consumers since it allows you to manage your smart home from your iPhone, iPad, or even your Apple Watch.
More: Apple HomeKit-Smart Devices Ready to Buy in 2022
Pros:
Cons:
Low support
No geofencing to unlock doors automatically
Best home automation system to automate everything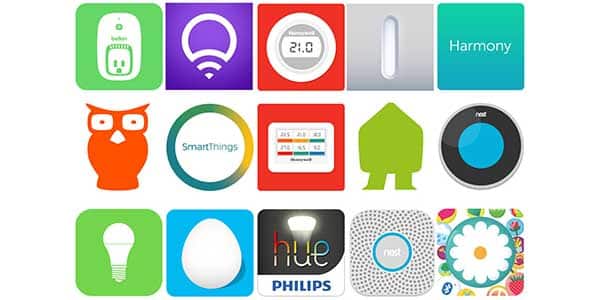 Are you a supporter of automation used outside of your home? IFTTT is a popular choice for many people who utilize smart homes and is based on the "If this, then that" programming concept.
IFTTT may be used in your house without a hub; all you need to do is download the app on your Apple or Android phone and create an account. IFTTT, which is pronounced "ift," integrates services into applets, or automations, from which you may select from a variety in their library
Although it's a common use, connecting your mobile device's applications and accounts to one another to perform automation also works for smart home gadgets. IFTTT is a true automation system, even though you can't literally purchase a smart light and link it to it.
IFTTT can be useful if you have smart home appliances and want to automate them in more ways than your house permits. You may add basic automations, like turning on a light at sunset, or more advanced automation, like turning on push notifications when you leave the house.
Though you don't need to buy a hub to use IFTTT, nothing is free in life: they offer subscription-based plans to use their applets. Here's how those plans stack up:
More: IFTTT Home Automation
Free: up to five applets
Pro ($2.50/month): Up to 20 applets, faster speeds, multi-action applets
Pro+ ($5/month): Unlimited applets, faster speeds, multiple accounts, developer tools
Pros:
Add automation beyond smart home
Easy-to-use application
Cons:
Subscription required for some options
Which home automation system is the best?
As the best automation system, SmartThings tops the list. It's a comprehensive, very compatible solution that will enable you to operate your smart home effectively and intuitively. It's a terrific system for those who wish to have a lot of freedom in selecting their smart appliances and devices.
| | | | | | | | | |
| --- | --- | --- | --- | --- | --- | --- | --- | --- |
| Automation system | ZDNet's take | Hub required? | Voice control | Zigbee | Z-Wave | Ease of use | Most reliable | Best compatibility |
| SmartThings | Best overall | ✔ | ✔ | ✔ | ✔ | ✔ | ✔ | ✔ |
| Home Assistant | Best without hub | – | ✔ | ✔ | w/dongle | – | ✔ | ✔ |
| Apple HomeKit | Best for Apple users | ✔ | ✔ | – | – | ✔ | – | – |
| Amazon Alexa | Best for voice control | ✔ | ✔ | ✔ | – | – | – | ✔ |
| Google Home | Best for Google ecosystem | ✔ | ✔ | – | – | ✔ | – | – |
| IFTTT | Best to automate everything | – | ✔ | – | – | ✔ | – | ✔ |
Which home automation system is best for you?
Your demands for a smart home and where you envision it going in the future will undoubtedly influence your decision on the ideal home automation system. For instance, testing out Home Assistant may be a smart place to start if you believe yourself to be relatively tech knowledgeable or if you have a Raspberry Pi lying around.
Or you may keep going if you already have an Amazon ecosystem set up with a few Echo Dots here and there. Do you mind paying a monthly fee? Purchase a hub? All of these factors influence the decisions you make about automation systems.
| | |
| --- | --- |
| Choose this automation system… | If you want… |
| SmartThings | An easy to set up and use system with high compatibility from smart devices for sale |
| Home Assistant | A little tinkering in exchange for a snappy locally run automation system for most smart devices |
| Apple HomeKit | An Apple ecosystem with data privacy and security at the forefront |
| Amazon Alexa | To control your smart home with your voice with one of the best voice assistance |
| Google Home | A Google ecosystem to control your devices |
| IFTTT | An automation system that goes beyond your home and can even automate social media and more |
Home Automation

>>

Home Automation Complete Systems

>>

Six of the Best Home Automation Systems