Track And Detect People's Movement and Location by Radar Sensors:
The Socionext SC1220 series radar sensors comply with the new 60GHz wireless equipment band, which is available in North America and Europe.
High-precision sensing using a 7GHz (57 ~ 64GHz) bandwidth allows the SC1220 series to detect a person's location and very minute movements.
Radar sensors are generally not susceptible to environmental conditions such as temperature and light fluctuations, they can be used in a variety of applications, including smart home devices.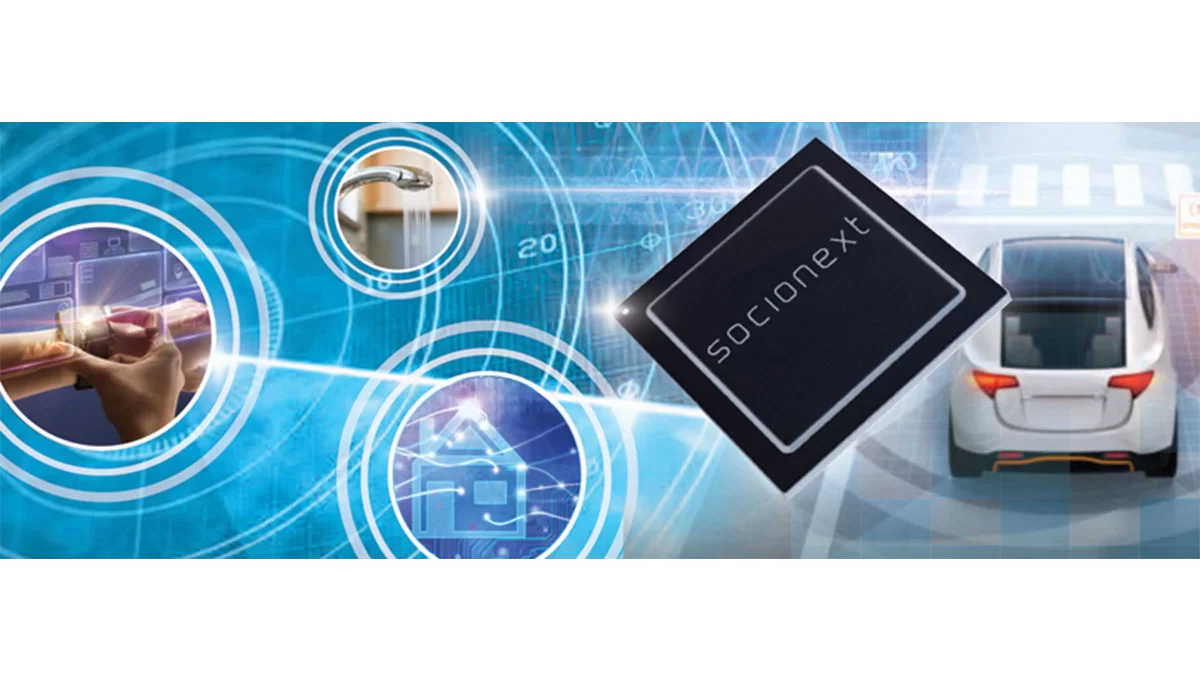 The sensors also operate with very low power consumption of 1~2.5mW. The SC1220 radar sensors are highly-integrated and easy-to-use devices that incorporate antenna, wireless circuit, A/D converter, FIFO memory, SPI interface and intelligent power control sequencer for flexible duty cycle control, and do not require advanced knowledge by users in handling high-frequency devices.
Related: Newly Launched Google Nest Hub Max
Two sensors available in the marker 2 dimension and 3 dimension.
SC1221AR3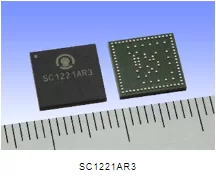 Ideal for two-dimensional motion detection. It incorporates a 1×4 linear array receiver antenna to detect azimuth, speed and distance of multiple moving objects. Although the angle detection is only available in the azimuth direction, it is two times more precise than SC1220AT2, which is suitable for detecting a person entering a specific area.
Features
Suited for 2D motion sensing

1 x 4 uniform linear array Rx antennas detect azimuth angle, velocity and distance of multiple objects
High-accuracy linear chirp FMCW radar
Sensing area example: up to 10m(*1), 120 degree(*1) angular width

Highly integrated device enabling easy hardware design

Integrating antennas, radio, ADC, FIFO and SPI interface
Enable to use reasonable PCB, less BOM and easy assembly
Small package (9.0mm x 9.0mm, BGA package)

Low power consumption

4-Level operation states (Shutdown, Deep Sleep, Light Sleep, Sensing)
Intelligent power control sequencer managing flexible duty cycle operation
1mW average power consumption at 2D location sensing(*2)
*1:Depending on sensor configuration and environmental conditions. To be changed according to further study
*2:In case of conditions that Socionext assumed
SC1220AT2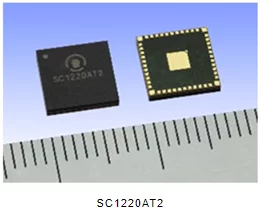 The most suitable sensor for detecting three-dimensional motions. It comes with a built-in antenna of 2 transmission systems and 2×2 reception array, and can detect azimuth, elevation angle, speed and distance. In addition to presence detection, the device can sense the position of a person's hands in a three-dimensional space, which is ideal for operations requiring gestures.
Features
Suited for 3D motion sensing

2 Tx and 2 x 2 Rx antennas detect azimuth / elevation angle, velocity and distance
Wide bandwidth (6.8GHz max.) and high-accuracy linear chirp FMCW radar
Sensing area example: up to 0.5m(*1) with <1cm(*2) resolution
(in case of palm gesture)

Highly integrated device enabling easy hardware design

Integrating antennas, radio, ADC, FIFO and SPI interface
Enable to use reasonable PCB, less BOM and easy assembly
Small package (7.0mm x 7.0mm, LGA package)

Low power consumption

4-Level operation states (Shutdown, Deep Sleep, Light Sleep, Sensing)
Intelligent power control sequencer managing flexible duty cycle operation
5mW average power consumption at palm gesture sensing(*3)
*1:Depending on sensor configuration and environmental conditions
*2:To be changed according to further study
*3:In case of conditions that Socionext assumed
Specification
SC1220AT2
SC1221AR3
Power Consumption
2.5mW
(at 0.5% Duty Cycle)
1mW
(at 0.2% Duty Cycle)
Transmitter
Frequency 57.1 – 63.9GHz
Frequency 60.025 – 61.475GHz
Package
FC-LGA
7mm X 7mm X 0.83mm
FC-BGA
9mm X 9mm X 0.98mm
Home Automation

>>

Blog

>>

Track And Detect People's Movement and Location by Radar Sensors