We may adore our pets a bit too much, but we don't seem to mind. We're all about giving our healthy dogs and beautiful cats the best life possible, and we're still bringing you news on gadgets that will help you do the same.
List of all Top Smart Devices For Pets
1. Whistle Go Explore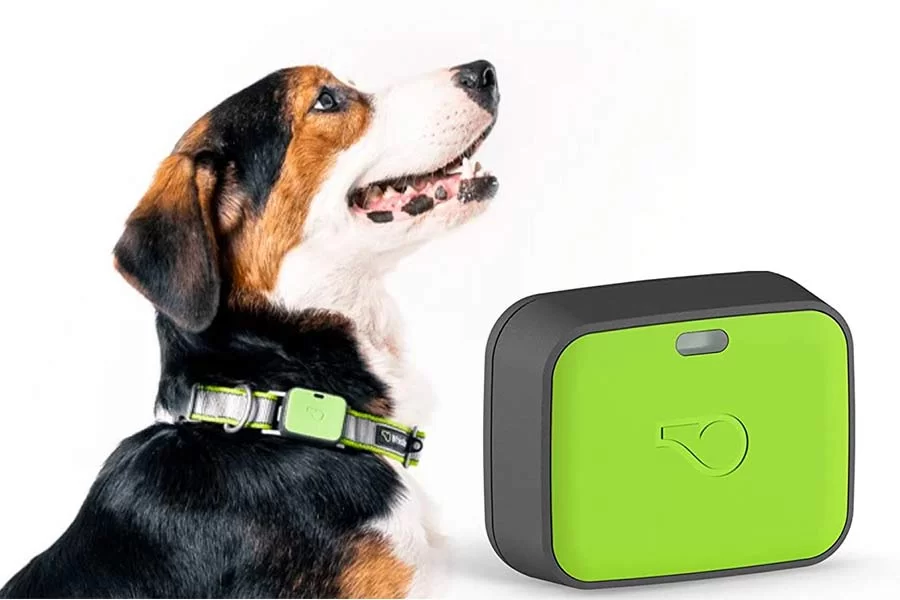 Consider the Whistle Go Explore to be a FitBit for cats and dogs. The Whistle Go Explore is the ultimate health and location tracker for dogs, with the ability to reliably track your companion in real time and control their everyday health via the Whistle companion app (average activity minutes, distance traveled, calories burned, and hours of rest).
It's a tough device that's almost entirely waterproof and has a long-lasting battery that can last up to 20 days on a single charge. It also has a night light, a food calculator, and tele-vet connectivity, among other things.
2. Tractive LTE GPS Dog Tracker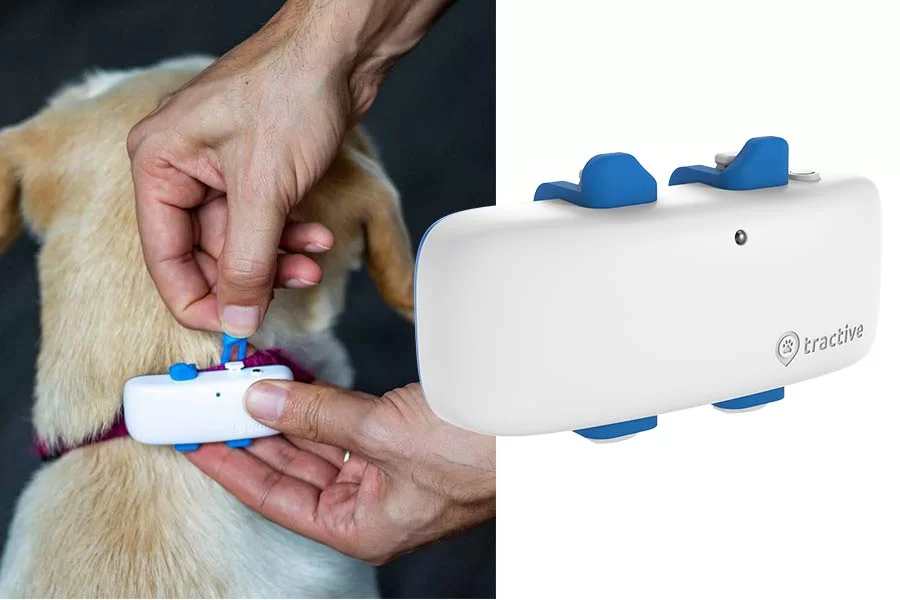 The Tractive GPS dog collar system, which is designed for pets weighing nine pounds and up, provides monitoring in over 150 countries. It can be accessed from an app (iOS or Android) or a web browser.
It's both lightweight and fully waterproof, making it ideal for dogs who like swimming or splashing around in the mud on their adventures. The tracker's battery lasts two to five days, and it needs a monthly subscription.
3. AquaPaw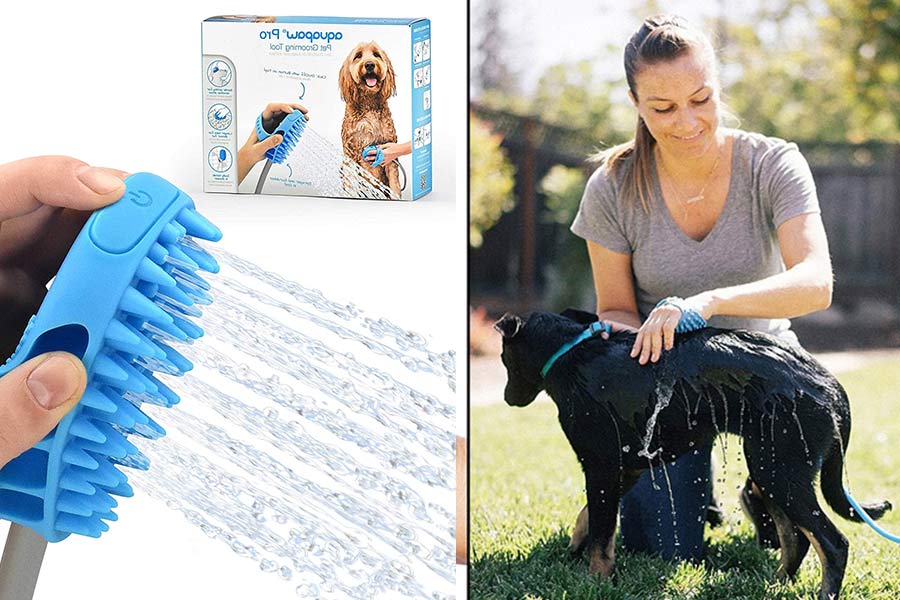 Bath time can be a wonderful time to spend with your cat. No, we're not recommending that you bring your dog into the bathroom with you the next time you need to shower. However, we recommend that you use AquaPaw the next time your pet needs a bath.
Aquapaw is a portable sprayer and scrubber that you can regulate the flow of water by squeezing your hand on and off. It can be used both inside and outside by connecting it to your shower head or by using a water hose. The water pressure is only high enough to reach fur while remaining relaxed.
4. Furbo High-Tech Treat-Tossing Dog Camera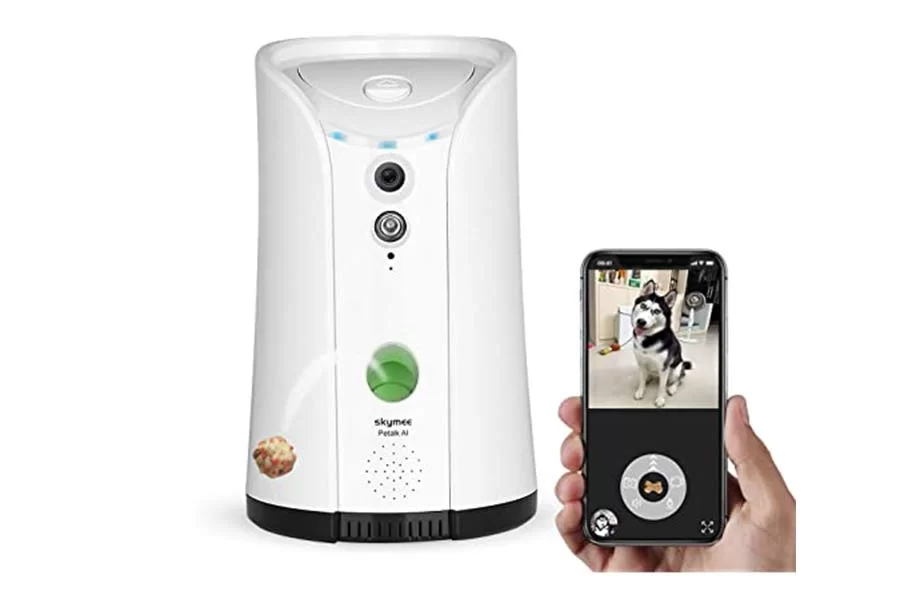 If you've ever scrolled through an Amazon page, you may have already become familiar with this little contraption.
When you're gone, the Furbo Pet Camera will show you just what your pet is up to in real time, and you can reward them with a treat tosser for good behavior, to settle them down, or just because you want to.
Unlike traditional home security devices that give you simple motion and sound warnings, Furbo's smart alerts just send you updates about pet-related incidents like barking and irregular movement.
The built-in 1080p night vision camera allows you to livestream footage via the Furbo companion app at any time of day or night. The best part is that it integrates with Amazon Alexa, meaning you can say things like "Alexa, ask Furbo to toss a treat every hour," and the robots can take care of the rest.
5. Glow Track Light Up Collars for Cats
You can go as high-tech as you like with this reflective tracking collar for cats. It merely glows or blinks with an LED built-in light of its own, allowing for easy visual monitoring of your kitty.
You may, however, attach a small, lightweight camera to the collar to get a bird's-eye view of their activities. Add another layer of authentication with the radiofrequency tracker tag insert that can be attached.
6. PetSafe Drinkwell Platinum
The Platinum Pet Fountain has a capacity of 168 ounces of fresh running water and is suitable for all types of dogs. A replaceable filter helps to eliminate unpleasant tastes and odours for better smelling water, and the free-falling stream aerates your pet's drinking water with oxygen.
It has a receiving ramp that prevents splashing and an adaptive flow control that helps you to vary the amount of water your pet receives. The big built-in tank raises storage and reduces refilling, giving your pet more water and saving you time.
7. Wickedbone High-Tech Dog Toy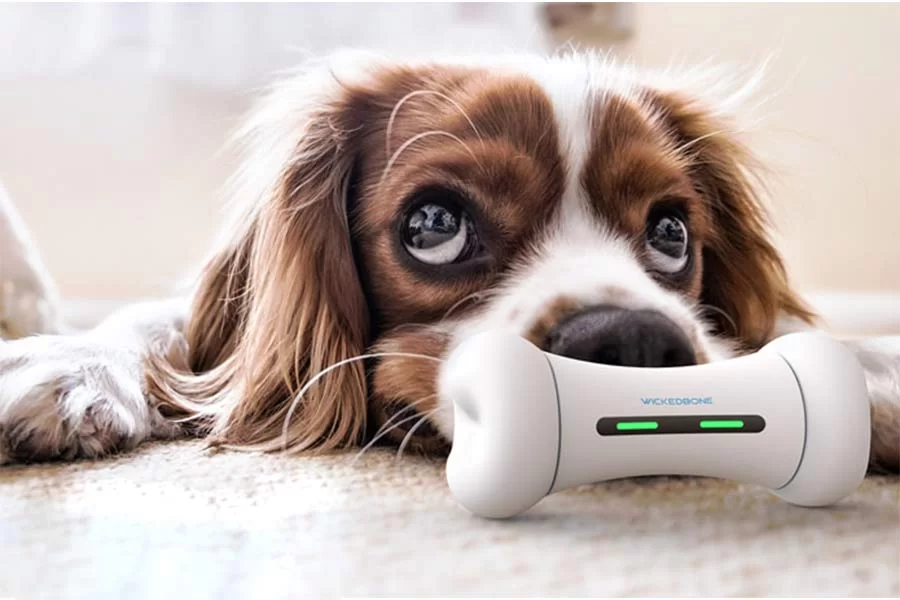 Bluetooth-enabled, this hands-free chew toy is recommended for medium- and large-breed dogs and has two modes: autoplay and drive. In autoplay mode, the bone roams around at different speeds, responding to your dog's touch. In drive, you control this techy toy via app for more interactivity.
8. iCalm Speaker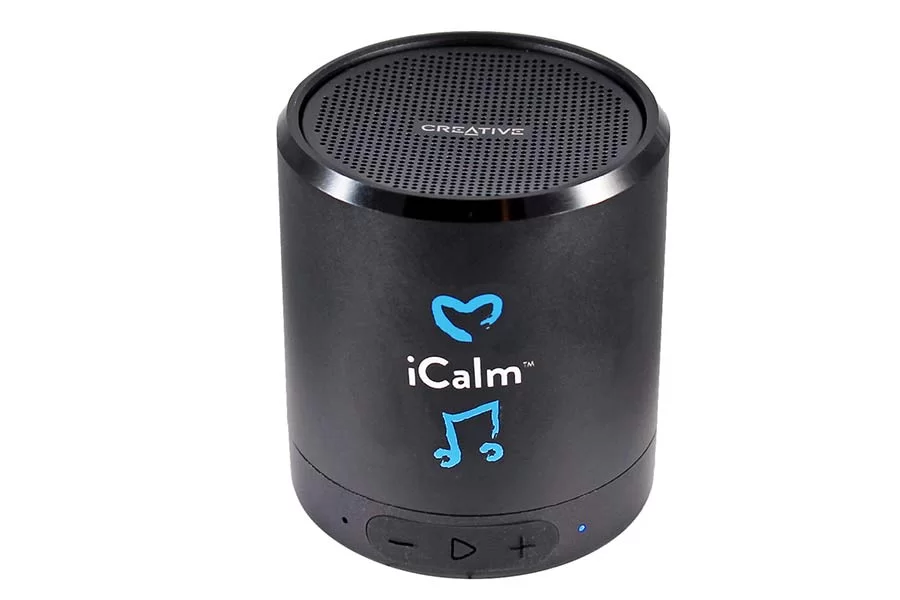 If you have a restless pup, try the iCalmDog portable speaker — a multi-sensory approach to helping your dog chill out. The speaker plays music that's been found to ease dogs' anxiety.
This package features a Bluetooth speaker as well as an SD sound card containing hours of stress-relieving music. It has a 24-hour battery life and auto-repeat capability for continuous play. iCalmDog is part of the iCalmPet suite of sound remedies for pet anxiety; if you have a feline you'd like to help relax, check out iCalmCat.
Home Automation

>>

Brands

>>

Amazon

>>

What are the top smart devices for pets?