Are you worried about your Wyze cams not recording events? Have your Wyze cams stopped recording motion abruptly or are unable to detect sound? Are you worried that these problems can affect your security or you will be unable to keep an eye on your surroundings?
After reading this article, you will only need a few minutes to solve all your problems about your Wyze cams. So, let's begin with the reasons that might have created all these problems.
Why My Wyze Cam Not Recording Events:
Wyze has option of recording to cloud continuously or after intervals. If your Wyze cam is not recording events then there might be some below mentioned problem.
Not updated firmware
Slow internet speed
SD card has no free storage anymore
Not enough battery of cams
Turning off motion detection
Too low motion sensitivity
Misconfigured cams
List of Things to Do To Solve Recording Problem:
Here is a list of things to do when you face any problem related to Wyze cams.
Power cycling your Wyze device
Update firmware
Resetting your internet router
Disable and again enable cams event recording feature
Enhance motion detection sensitivity
Disable detection zones
Shorten cooldown periods
Factory reset the Wyze cam
Contact Wyze customer support
Now we will discuss these options thoroughly.
1. Power Cycling Your Wyze Devices:
Power cycling is one of the best troubleshoot to fix many problems. Just unplug all of your Wyze cams. Then press and hold for 30 seconds. After 5 minutes, plug them back. You can also restart through your Wyze app. Open Wyze app>Wyze device>settings>restart.
2. Update Firmware: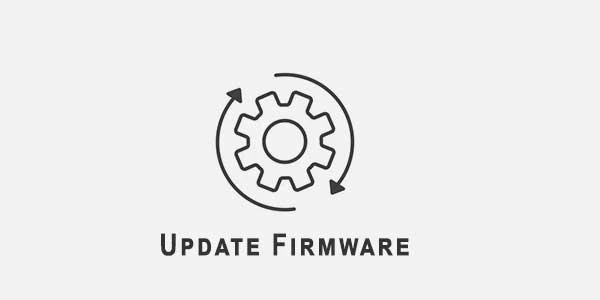 Not up-to-date firmware can lead to hacking attacks so your devices must be updated. A firmware update can make the device less vulnerable to hacking attacks and can solve many bugs simultaneously. Updated firmware is crucial for device performance. To update, open Wyze app>account icon>device list>update camera with issues.
3. Resetting Your Internet: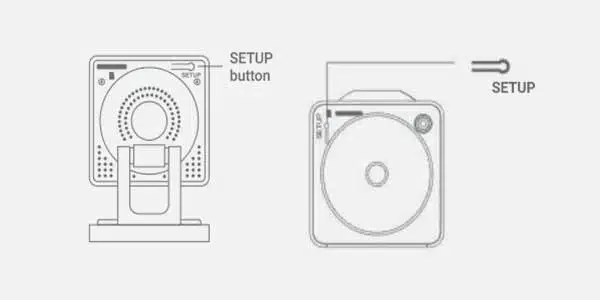 Bad speed of internet can harm your Wyze cams functioning so a good speed internet must always be a priority. To reset, unplug your internet router>press and hold power button for 30 seconds>after few minutes re-plug it. Then you can check if your internet now has a good speed.
4. Re-enabling event recording after disabling: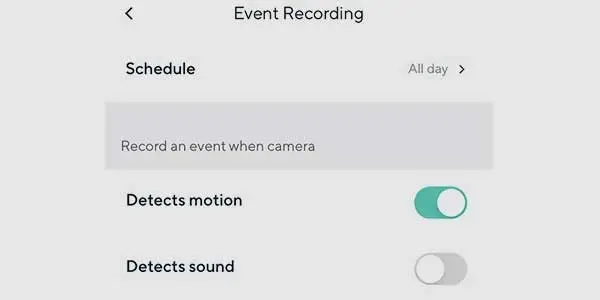 If Wyze cams are not recording there is a possibility that function of event recording is not enabled so you have to re-enable it by going into settings then enable the Detect Motion option.
5. Enhance Motion Detection Sensitivity: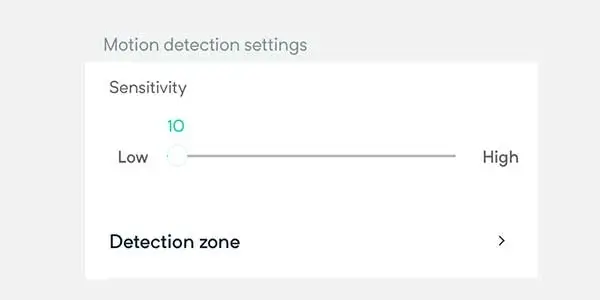 If your motion detection sensitivity is not optimized then Wyze cams will be unable to detect and record any kind of motion. Open Wyze app>setting of camera with issues>detection settings>adjust appropriate sensitivity.
6. Disable Detection Zones:
Some Wyze cams have issues to motion detection. Sometimes, they just focus on one area for too long or just overlook some specific areas. To solve this issue you should disable certain detection zones. Open app>Wyze cam not recording motion>setting>detection setting>off detection zone
7. Reduce Cool Down Periods: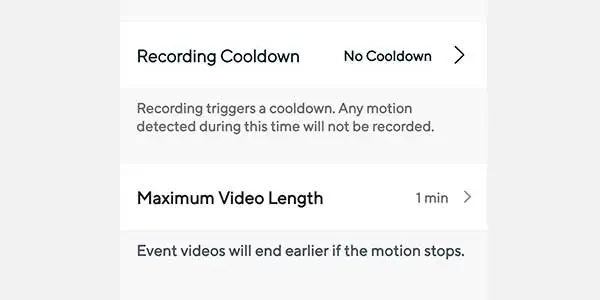 If you are using Wyze Cam Plus, you should reduce cooldown interval to 1 minute to ensure event recording. Open Wyze app> camera selection>settings>event recording >recording cooldown> set 1 minute timer.
8. Factory reset:
Factory resetting will delete all cams settings and you have to customize all your cams settings again to resolve bugs. For factory setting, remove camera from app by settings> device settings>delete device. Then remove memory card and then power off cam. Unplug it for 15 seconds and then connect it again. Then reinsert memory card and add camera to app again.
9. Contact Wyze customer support:
You can always contact Wyze customer support if above mentioned solutions are not working or not enough to solve problems.
Relevant questions:
Q1. Why Wyze cam not recording to SD?
There is an option to record videos in SD card where you have to set up the feature through Wyze app (Android – IOS) first. In Wyze cam IOS you can record up to 32 GB data in SD card and can view up to about 3 days of continuing video recording. But there are some instances where your Wyze cam does not record to SD. To solve this problem, refresh the Wyze Cam first. The second step is to check and update CAM and app. After updating, format the SD card to recommended settings.
Q2. Wyze cam not recording events after update?
For best performance of your Wyze cam, they must be up to date or you can face several issues, vulnerability to hacking being at the top. You can update your cams through Wyze app. But if Wyze cam is not recording after the update, there is a chance of internal bugs and a full factory reset might be required. But there is a warning that factory resetting will delete all Wyze settings and you will have to customize all settings. A factory reset will also delete any unwanted software or data that may have any involvement in the issue.
Q3. Wyze no longer recording events free?
Your Wyze cameras are no longer recording events free because Wyze have introduced a new feature named "Cam Plus Lite" that gives you option of 12 second recording Wyze person detection at whatever price you can afford including $0. This new subscription feature provides 12 second Event videos as often as every 5 minutes, saved in the cloud for 14 days too. You'll get 12 second videos only, and they only get saved for 14 days. If you want full length videos, and access to them for longer, you'll need to opt into Wyze Cam Plus plan, which costs about $19.00 US per camera per year, or about $2/month.
Frequently Asked Questions:
How do I clear my Wyze cache?
App cache can hinder many app features. It can slow responses on app, app can be crashed and app cameras work can be faulty so you should make sure to clear app cache. For cache clearing, open the app page, open storage option, click cache and click clear app cache to clear all temporary cache files. Clearing cache improves person detection
Why is my Wyze v3 not recording motion?
If your Wyze cam is not recording motion it could be mean that you haven't customize your motion detection feature. Without this feature being on, cams are unable to detect or record motion. To solve this problem, your event recording and motion detection feature must be enabled in Wyze app. Open your camera in app> settings on top right> event recording> enable detect motion/sound. Also make sure that detection sensitivity is not too low.
How affordable are the Wyze cams:
Instead of paying thousands of dollars for your security cams, Wyze offers you modern cams with all required features starting from only $29.99 making Wyze the best affordable cams. Most of Wyze cams are weather protected including their indoor and outdoor cams. Wyze cameras all cost less than $80.
Home Automation

>>

Surveillance & Security

>>

Smart Indoor Cameras

>>

Wyze Cam Not Recording Events – How to Fix This Cam in Detail