You always want to feel safe at home. For some, the risk of a break-in is enough to induce anxiety which can stop you from sleeping at night. There are some things that you can do to ease that worry and protect your home. Here are some things to think about implementing.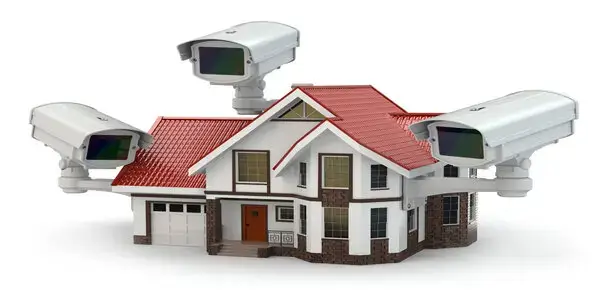 Install a security system
One of the most common ways to add extra security to your home is to add a security system. There is such a wide variety of systems on the market so make sure you do your research to find one that is best for you.
Most systems will offer CCTV cameras, alarms and video doorbells as part of their packages so you will have multiple ways to know if there is an intruder. It is worth considering how these systems store the footage. Some may use cloud storage that you can access online with a subscription fee, and some may be able to save straight onto a computer.
Correct storage
From your car to any precious jewelry, the correct storage is helpful in keeping them safe from prying eyes.
If your car is a high-end model, keep your garage secure by opting for an electric door where the motor is hidden in the top bar. This is safer than a traditional pull-up door. Remember to keep car and house keys away from the front door and in a key safe to prevent any interference from outside.
Expensive items in the home can be kept safe as well. Jewellery and smaller items can be kept in a safe hidden away. Get some bespoke storage added to your walk-in wardrobes to hide a safe and make it look like a regular part of the room.
Add deterrents
Alongside your visible security system, other deterrents can help to dissuade criminals. Motion detection lights that turn on when there is movement in a specific radius have been shown to work. Illuminating dark areas would make any potential burglar visible, so your house would be a harder target.
On top of that, add door alarms on lesser-used entrances, such as any side doors in a garage. The noise alone would be enough to scare off a potential intruder as they would be afraid someone would come and investigate.
Limit access
Limiting access to your property is helpful too. The practice of hiding keys under plant pots and doormats simply isn't safe anymore so invest in a key safe with a code. This can be given to trusted friends and family for them to use in an emergency, reducing the need to give spare keys to anyone.
Having privacy fences is also a good idea to keep your home protected from people looking in. By keeping your belongings out of view, you will attract less attention and be less of a target.
Home Automation

>>

Blog

>>

How to improve your home's security measures