I was putting up a Wyze camera and found it difficult to obtain specific information for all Wyze cameras, despite the fact that Wyze itself provides this information but not on a single page, such as a complete setup guide, installation for outdoor cameras, installation for wall mounted cameras and so on.
As a result, I consolidated all information relating to setup and installation on one page for consumers to access, which I first found challenging.
After setting it up I faced a lot of issues such as Wyze not connecting, firmware issues, and error 90, therefore I put all my experience into this topic with other details to troubleshoot this by power cycling Wyze camera in different ways.
How to Create an Account of Wyze Camera V2 and V3 and Other As Well?
Download the Wyze app on your smartphone or tablet.
Connect your device to a 4GHz Wi-Fi network.
Unpack your Wyze Cam v3 box, removing all plastic and packing materials.
Plug the camera into power using the included USB cable and power adapter.
The camera's status light will turn solid red when powered. When flashing, it's ready for setup.
Then Follow Up With How To Setup Wyze Camera?
1. In the Wyze app, tap Home, then tap + plus sign on the top left.
2. Tap Add Device.
3. Tap Cameras > Wyze Cam v3.
4. With your camera plugged into an outlet, tap Next in the app.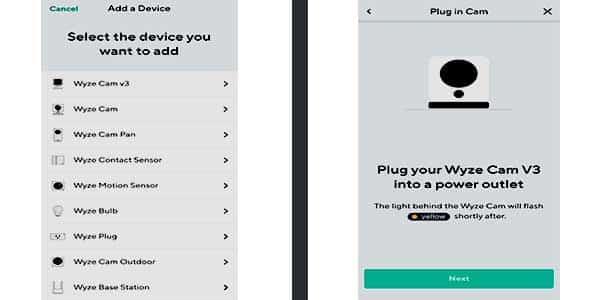 5. Pull the base from your camera and single-press SETUP under the camera. It will say "Ready to connect"
6. In the app, check the box next to "I heard, "Ready to connect"."
7. Tap Next.
8. Select your 2.4 GHz Wi-Fi network and enter your network password. Tap Next.
Tap the icon in the password field to display the password to ensure it was entered correctly.
9. Scan the QR code on the Wyze app.
Hold your camera up to your phone screen with the QR code displaying. It will say "QR code scanned please wait." then "Setup completed."
10. In the app, check the box next to "I heard, "QR code scanned"."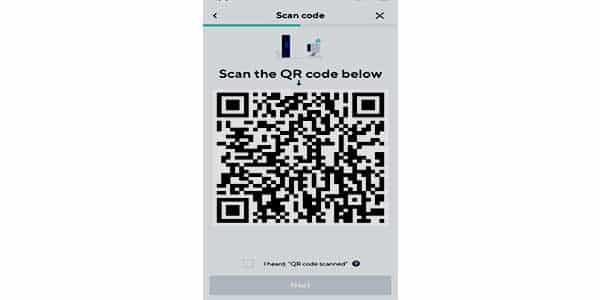 11. Tap Next. You're set up, it's time to name your device.
12. Name your Wyze Cam v3 using the text field, or by choosing a suggestion.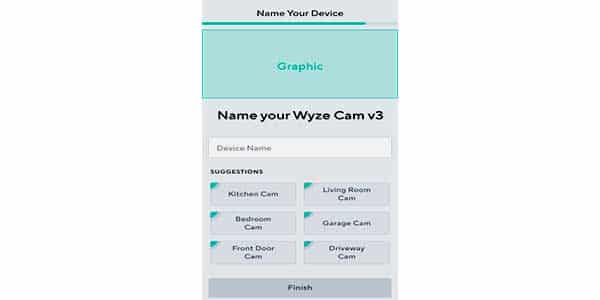 13. Tap Finish when done.
14. If you want to share your device, tap Share Device.
How to Install Wyze Camera Outdoor?
To install your Wyze Cam Outdoor, you will need:
A Phillips head screwdriver
A drill with a 1/4 inch bit
Outdoor weatherproofing sealant
Here are the Steps:
Using a Phillips head screwdriver, remove the four screws from the camera's rear.
Drill a 1/4-inch hole on the camera's rear.
Seal the hole with exterior weatherproofing sealer.
Replace and tighten the screws.
Adjust the camera angle as needed by pointing it in the desired direction.
Connect the power cord and wait for the LED to turn green, indicating that the device is now connected to the network.
Install the Wyze app and add your camera by following the on-screen directions.
How to Install Wyze Camera on Wall?
There are a few ways to install a Wyze Cam on a wall, but we'll show you how to do it using the included mount and screws.
Choose a location on the wall where you want to place your camera. We recommend choosing a location near an outlet that is at least six feet off the ground.
Make pilot holes in the wall using the provided drill bit at the markings you created in Step 1.
In the pilot holes, insert the provided wall anchors.
Screw the camera mount into position after aligning it with the wall anchors.
Connect your Wyze Cam to the mount and hang it up!
You Might Want to see this:
Frequently Asked Questions:
How to set up Wyze camera on new Wi-Fi?
In the Wyze app, tap Home.
Tap the plus sign + on the top left, then Add Device.
Follow the on-screen prompts to set up your camera again.
Can I have Wyze cameras on different Wi-Fi?
Wyze devices may be easily set up across numerous networks. This means you can combine your Wyze Sense with a Wyze Cam at home and a Wyze Cam on a separate network at work.
How to connect Wyze camera to Wi-Fi without a password?
If you're using Android, you may download an earlier version of the APK (I'd recommend doing this on a different device) and set it up that way. The device may then be managed with the updated version from then on. (Source: Forum Wyze cam)
Home Automation

>>

Surveillance & Security

>>

Smart Indoor Cameras

>>

How to Setup Wyze Camera? Step by Step a Complete Guide