Are you in search of a multipurpose security camera app that you can use for home surveillance or monitoring your business? The best outcome of your search is Adorcam. This app is especially designed for IP camera series and has outstanding features like viewing live feeds, playback footage and getting alerts on your mobile. Adorcam is perfect solution for your security problems due to its easy setup and high compatibility with a wide range of cameras. In order to accommodate time constraints and consumer convenience. I compiled a list of adorcam compatible cameras that includes specifications so that you can make an informed choice.
Importance of compatibility in camera systems:
Compatibility means that hardware and software from different sources are able to work together without any alteration. If all components are in agreement on procedure of exchanging data and commands, then system is compatible. In this era of advance technology, wireless security cameras compatible with smartphones are being prioritized in monitoring houses and business. Full smartphone compatibility ensures you can monitor your installed security cameras from anywhere anytime and can get alerts and notifications on the go.
Benefits of using Adorcam compatible cameras:
The main advantages of using Adorcam compatible cameras are:
Real-time video playback
Great quality video
Motion-induced notifications
Time and message reminder
Share video images
Overseas monitoring
Easy to use
No complex IP
No complex router settings
Understanding Adorcam compatibility:
What is Adorcam compatibility:
Adorcam compatibility means that app is able to connect to cameras, record live video from security cameras, sending motion-induces notifications, saving videos and images in SD card.
Features and specifications required for Adorcam compatibility:
This app is specially built for P2P IP camera series. This app enables Users to watch live video on iPhone or android from any purchased IP camera by simply enter camera's ID and password; no complex IP or router settings required.
How Adorcam compatibility enhances camera functionality:
Cameras can easily be connected to app without any complexity only by entering camera's ID and password. When cameras detect any motion, Adorcam is able to send you notifications on your connected device. Amazing video quality at both day and night time enhances functionality of security cameras.
Popular Adorcam Compatible Cameras:
Adorcam: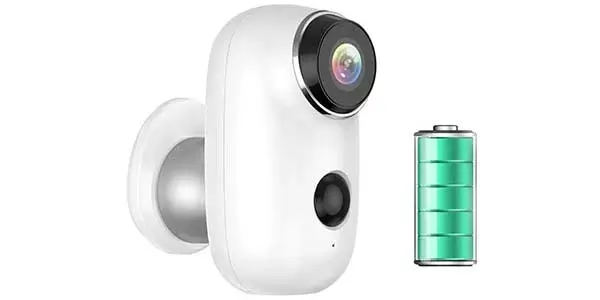 These A3 battery powered IP cameras have following features
Adorcam has a wide range of solar panel cameras and wireless outdoor security camera with solar panel. These cams are
100% Wire Free
Non-stop Solar Powered
Remote Monitoring
Multi user sharing
instant notification
Siren Alarm
No monthly Fee
Encrypted Secure Data
IP66 Waterproof
All Life Warranty.
These cams have Adorbee compatibility, operating compatibility for android version cell phones, iOS smartphone, ipad, syncs to phone controlled.
Adorbee A4-S2 camera is little, small, compact, white color and smart, compatible with Adorcam app, support android phone and iOS iPhone/ipad, live view, recording, monitoring, remote operated and control. The price for this cam on Amazon is $101.04
SV3C: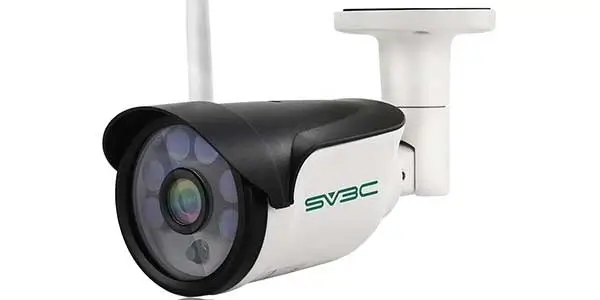 SV3C is a Chinese based company for home and small business security cameras. Salient features of these cameras are
Wireless Camera Outdoor
1080P Wi-Fi Battery Security Cameras
Cordless Home Indoor Rechargeable Cam
Two-Way Audi
PIR Motion Detection
SD Card Storage
Adorcam App Remote Viewing
Some models of these brands are SV3C PTZ Security Camera, 2K Solar Wireless Security Camera Outdoor. The price of these cams range from $35 to $270.
Most important feature of this cam is that you can watch from anywhere by using adorcam app.
3. Zeeporte: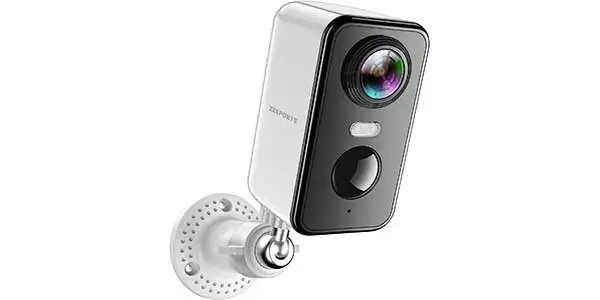 Zeeporte cameras are also adorcam compatible cameras. These cams have various significant features like
Rechargeable camera with solar panel
1080p HD image quality
Smart motion detection
Easy to install and use
Night vision
Waterproof
Wireless
Dual-way audio
SD storage
Solar panel
User can easily control these cams by downloading Adorcam app and connecting cams to this app. The price of these cams on Amazon is up to $45.
4. Umino cams: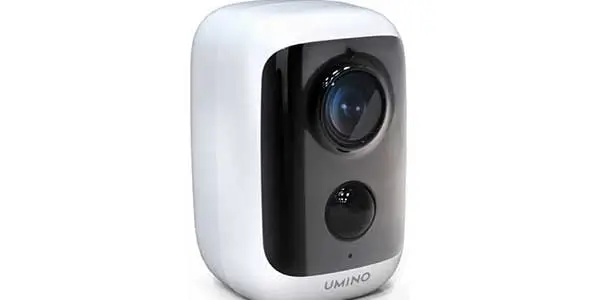 Umino cams are famous for surveillance. These cams have following features
1080p HD
Clear night vision
Two-way audio
PIR sensor
Instant alerts
Siren alarm
Rechargeable long life battery
Energy saving mode
Easy installation
IP65 waterproof
Pre-installed 8GB Micro SD card
Adorcam app controlling
The price for these cams on Walmart is up to $90. Different models are AE1, C1 and A4.
5. Togaurd cams: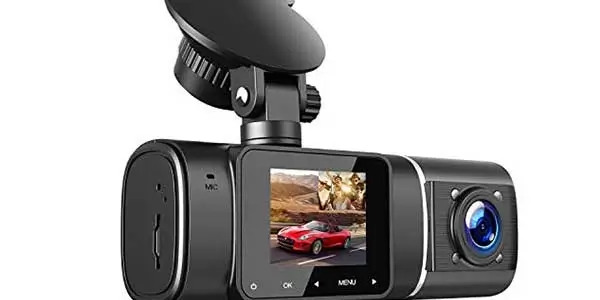 Togaurd cams are specialized for surveillance with following features
Wireless for easy installation
Long battery time
Two-way audio
1080pHD or FHD (4k)
Day &night vision
PIR motion detection
Instant alert
Adorcam app compatibility for better control of cams
The price of these cams on Walmart is up to $46 to $69. Some models are A35, W504, DB30 and W300.
6. Ultivon Cams: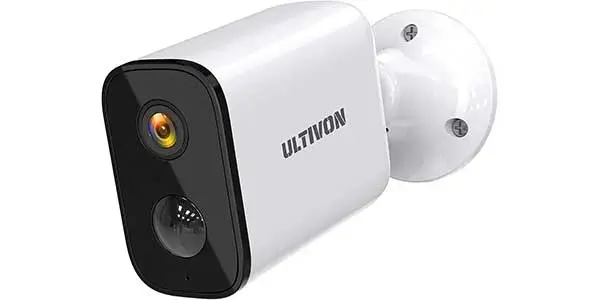 Ultivon security cameras have several distinctive features that are mentioned below
100% wireless
Rechargeable battery powered
PIR motion detection
Instant alert
2-way audio
Sharing device
Video playback
Weatherproof
Adorcam app compatibility
Ultivon cams price is up to $60. The main model of Ultivon cams is E100.
Features and benefits of Adorcam compatible cameras:
Enhanced connectivity options:
Adorcam compatible cameras support wireless connectivity options like Wi-Fi or Bluetooth. Users can connect cameras to smartphones wirelessly and it provides flexibility in camera positioning. Adorcam app enable users to access cameras remotely, view live videos and playback recorded footage.
Seamless integration with Adorcam systems:
Adorcam compatible cams can work harmoniously with Adorcam without any alteration in systems. Their integration with Adorcam systems allow user to monitor their cameras from single source. User can navigate through system with ease without any complexity.
Advanced camera control and management:
Adorcam compatible cams allow users to save preset positions. These cameras also include motion detection and recording features. They also provide remote access even monitoring from abroad.
Expanded functionality and customization options:
Users can adjust resolution and image quality settings according to their likings in Adorcam compatible cams. Different recording modes are also available.
How to Choose an Adorcam Compatible Camera:
Identifying specific requirements and use cases:
It's important to consider specific requirements like following before choosing an Adorcam compatible camera.
monitoring needs
resolution and image quality
lighting conditions
Connectivity
storage requirements
support &warranty
Reviews &
Most importantly these cams must be compatible with Adorcam.
Researching Adorcam compatibility options:
If you want to enjoy all spectacular features of Adorcam app like
Real-time video playback
Playback image inspection
Time and message reminder
Share video images
Then you have to search cameras which are compatible to Adorcam app.
Evaluating camera features and specifications:
Before choosing an Adorcam compatible camera, you must consider different camera features like
camera type
resolution & image quality
low-light performance
field of view
connectivity options
power source
storage options
facial recognition
dual-way audio
motion detection
weather resistibility
brand reputation
Considering budget and pricing:
It's important to balance your requirements with available options by determining
your budget
identifying essential features (resolution, image quality, and low-light performance)
comparing pricing
seeking discounts
Checking warranty.
Installation and Setup of Adorcam Compatible Cameras:
Steps to connect Adorcam compatible cameras to the system:
First, you have to on the camera by Pressing and holding the power button for 5 seconds, the indicator light is on to indicate that the camera is on. Confirm the camera status before connecting Adorcam camera. Click Add Device > Battery Camera, confirm your Wi-Fi name and enter your Wi-Fi password.
Troubleshooting common installation issues:
Please check if the Wi-Fi user name and password are correct. Check the Wi-Fi is 2.4GMove the camera closer to the wireless network router. If you are still unable to connect camera then press the power button twice to reset the camera and try again.
Case Studies: Real-World Applications of Adorcam Compatible Cameras:
Application1: home& commercial security
Adorcam compatible cameras are significantly used for home security purposes. These cameras allow users to monitor their houses through these security cameras and Adorcam can be used to surveillance live videos or check recorded footages. Motion-induced notifications also play key role in avoiding theft, monitoring customer behavior, ensuring employee safety in business places.
Application2: public safety
High performance Adorcam compatible cameras may play crucial role in public safety by monitoring public areas, streets, parks, famous places, and transportation ways. This surveillance helps in declining rate of crimes due to continuously keeping an eye on famous places.
Application3: Traffic monitoring
These Adorcam compatible cameras are used for traffic monitoring. An unusual activity, traffic violation, traffic flow can be analyzed through these cameras. A place of accident can easily be recognized and covered by monitoring traffic through these Adorcam compatible cameras.
Future Trends and Developments in Adorcam Compatible Cameras:
Advances in camera technology and features:
Adorcam compatible cameras are benefiting from advances in technology. Every brand tries to introduce some cool features so it can attract people's attention. These features may include high-resolution imaging, improved low-light performance, wide dynamic range, enhanced video compression, intelligent video analytics, and advanced PTZ functionality and connectivity options.
Integration with emerging smart home and IoT ecosystems:
Integration with emerging smart home is a step towards evolution in Adorcam compatible cameras. By smart home integration, users are able to monitor their property remotely. These cameras can be connected with other loT devices such as smart door locks, sensor or video doorbells.
Potential improvements in compatibility standards:
Improvements in compatibility standards can also improve compatibility between Adorcam compatible cameras and other systems. It can also help in integration with emerging smart home.
Conclusion:
Recap of Adorcam compatible cameras:
Adorcam is an app which enables users to connect their security cameras to app and enjoy different features like online video, motion-triggered notifications, day and night surveillance, and recorded footages.
Summary of key benefits and considerations:
Adorcam compatible cameras have spectacular properties like high-quality imaging, enhanced connectivity options, seamless integration with Adorcam systems and advanced technology.
Final thoughts on the future of Adorcam compatible cameras:
With use of advanced technology and enhanced system integration, Adorcam compatible cameras are going to prove as a milestone in surveillance technology.
You Might Want to see this:
Frequently Asked Questions:
Can I mix brands of security cameras?
You can certainly match cameras of different brands on the same surveillance network on only one condition i.e. their compatibility to recorder. Before mixing these cameras, you must download all software needed to control the several security cameras you want to use.
Can you mix and match wireless security cameras?
You can mix and match various brands of wireless security cameras. You must know that frequency bands that are used by wireless cameras are different for different cameras and same goes to use of different software. Before mixing these cameras, you must download all software needed to control the several security cameras you want to use.
Can two cameras have the same IP address?
An IP camera is an individual unit with its own IP address that only requires a network connection for transferring images. The IP camera connects to a network in exactly the same way as any other network device such as a laptop or printer.
Home Automation

>>

Surveillance & Security

>>

Smart Indoor Cameras

>>

Adorcam Compatible Cameras: A Comprehensive Buying Guide