In this digital world security cameras play crucial role in the safety of your homes and business to avoid the act of vandalism, thefts and break-inns. While installing security cameras it is important to have record of all events. For this purpose, we can use Adorcam which connects our security cameras to internet.
Adorcam is an app which connects your surveillance cameras to internet network for the live monitoring of your security videos and motion detection. Here are some main functions of Adorcam.
Share video images
Real-time video playback
Time and message reminder
Playback image inspection
Set date and reminder, can also add a message
Monitoring of multiple cameras at a time
Alarm system that automatically takes screenshots
Instant notifications
This app is specifically manufactured for P2P IP camera series. It has quite easier login users only have to enter their ID and password to access the real time videos. In spite of all the updates and optimization sometime it can cause some problems some of the most occurring problems are
Adorcam Troubleshooting Sheet
No.

Description

Solution and operation

1

Unable to connect

Check your Wi-Fi name and password
Ensure your Wi-Fi is 2.4G HZ, not the 5G HZ WI FL.
Ensure your camera and phone are close to the router

2

Reset

Press and power button twice Hear one tone.
The red light turns to flash slowly

3

Change to a new Network

If the camera is online, you can select one new Wi-Fi, input password to change;
If the camera is not online, reset the camera and connect it to new Wi-Fi.

4

Failed to add Device

Please enable the Adorcam app IOS – Andriod cellular data on in mobile settings
5
No Alarm Push

Please enable Adorcam app notification in mobile settings

6
No Alarm Video Record

Please insert TF Card
Here are some of the problems that we will discuss in detail
Adorcam device is not online
Adorcam not recording events
Adorcam motion detection not working
These problems are discussed below with their solutions.
Why is my Adorcam is not Online?
A most often asked problem is that my Adorcam is not online, if you are also facing this issue here are some solutions for your offline Adorcam.
First check the status of camera before connecting to Adorcam. If red light is flashing in LED, it means that it is waiting for Wi-Fi setup and if not then try to reset the camera and for restart function click the power button twice.
Click Add Device > Battery Camera – confirm your Wi-Fi name and enter your Wi-Fi password.
The camera only supports 2.4G Wi-Fi, so make sure that your Wi-Fi is 2.4G or 5G.
Most of the security cameras work only with 2.4GHz frequency and if you are using 5GHz frequency it will not connect to the network.
Router Wi-Fi mode:
Most of the routers have dual-frequency Wi-Fi and support the frequency of 2.4GHz or 5GHz simultaneously. Wi-Fi commonly has two modes given below:
1. Combination mode:
If router has only one Wi-Fi that supports the frequency of 2.4G and 5G at the same time, then your devices will automatically connect to the working frequency.
If you have connected the camera by QR code or AP hotspot then you can directly add camera without distinguishing that either the Wi-Fi frequency is 2.4g or 5G.
2. Separation mode
If router has two Wi-Fi, they will have different names. First, Open Wi-Fi menu on your phone or PC to check the Wi-Fi name. For example, "my Wi-Fi" or "my Wi-Fi 5G", "my Wi-Fi 2.4G" or "my Wi-Fi", etc.
Select the Wi-Fi name with 2.4GHz included or excluded. If the name of your Wi-Fi does not have 2.4 or 5G, you can check your Wi-Fi frequency by following methods:
Check if Wi-Fi frequency is 2.4G or 5G
For Android Users:
For phones having android system, first of all, connect to Wi-Fi system and then check Wi-Fi detail.
Your phone is connected to Wi-Fi network.
Go to settings > Wi-Fi > Select the connected network to check Wi-Fi detail information.
Phones with different Android system can have different settings.
For iPhone Users:
IPhone users require AirPort Utility APP to check Wi-Fi details.
Download and install AirPort Utility
You will find AirPort Utility at the bottom of your settings then open Wi-Fi scanning function.
Open AirPort Utility app and click Wi-Fi Scan > Scan
Check your Wi-Fi channel.
Adorcam is not recording Events?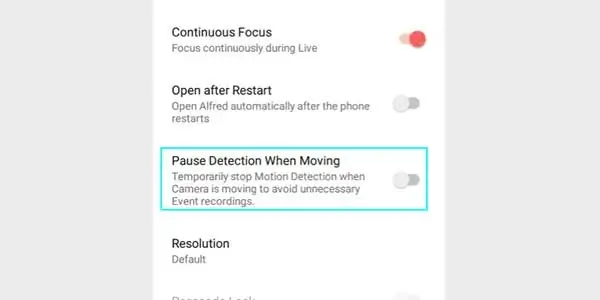 If your Adorcam is not recording the events try these points
Check if your app has stable internet connection.
Try to restart the device.
Go to the app settings and make sure the recording function is on.
Check the storage if storage capacity runs out it can't record the events, in this case try deleting some videos.
If above given points are not beneficial for you, try to change the Motion Detection sensitivity to high. If this can't help in solving your problem email at support@hubbleconnected.com.
My Adorcam is not detecting motion:
In some cases, your Adorcam fails to record the motion triggered events and is unable to distinguish motion detection, if you are also facing this problem you might be facing the following possibilities,
Motion Detection may have been turned off

A. if you are using premium version Motion Detection is turned on/off automatically if you set up a schedule.
B. If your Adorcam is on Continuous Recording mode make sure to turn on Motion Detection for camera to record.

If motion happens to be outside the Detection Zone or zoomed-in area

A. Make sure the object or area that you are recording is in the center of your camera frame.
B. Continuous Recording is recommended to avoid missing main events in the last 8 hours.

Motion isn't strong enough to trigger the recording
Sometimes, an event looks like a series of images under the camera's eyes and camera cannot determines motion by comparing these images. If the camera doesn't record the whole event, it indicates the motion isn't strong enough for your camera to think of it as a motion.
To make sure the detection of most of the motion taking place
Set your device within 15 meters of interested objects (with high sensitivity)
Place adequate amount of light in the monitoring area.
Record side-to-side movements(lateral) instead of far-to-near movements (depth)
Avoid filming through window screens and panes
Keep your camera lens clean.
The internet connection is not stable


If the Internet connection is turned off before uploading the video, so the upload will fail.
To improve the connection, you can try to:
Test your internet connection via net
Connect the camera to a stronger Wi-Fi signal
If you find any network problem contact you internet provider to find out the main problem.
Frequently Asked Questions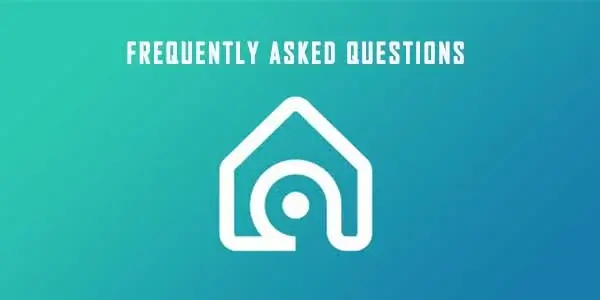 How do I know if my Adorcam is charging?
Here are some Adorcam camera LED Status Description
No light: Sleep / shutdown
Red light solid on: In charging
Slowly flashing red light once in a second: Waiting for Wi-Fi connection
Fast red light (multiple times a second) : Wi-Fi connecting
Blue light solid on: Alarm recording
Blue light flashes slowly (once every two seconds):Camera in live view status
Blue light flashes quickly (multiple times a second): Upgrading status
How long does Adorcam take while charging?
Charging time varies from camera to camera but Adorcam, usually, takes 4-6 hours to charge completely.
How do I download Adorcam?
Adorcam For PC
First download Blue stack for PC for free and install it.
Then go to play store and search for Adorcam Official app and download it. For further details click here
Adorcam for Android
For android you to download Adorcam app
You can also download Adorcam app by clicking on this link.
Adorcam for iPhone
To download Adorcam app on your iPhone
You can also download Adorcam app by clicking here.
Find alternative apps if you don't want to use Adorcam or simply try as an experiment.
Home Automation

>>

Other

>>

Software & Apps

>>

Adorcam Troubleshooting – Solutions for Connection Problems