Now a days, Monetization of your security cameras is very important. To monitor your cameras most often used app is Adorcam which can link your security footage to your PC or mobile phone. But if you are having some trouble while using Adorcam or it cannot satisfy your requirements and you are looking for some alternative apps with same functions as Adorcam here is a list of top Adorcam APP alternative apps with same functions as Adorcam which you can use in place of Adorcam with all their key features, pros and cons, direct download links and ratings by Google play store and Apple store are discussed here.
Here is the list of Top 10 Adorcam APP Alternative
1. Lorex Home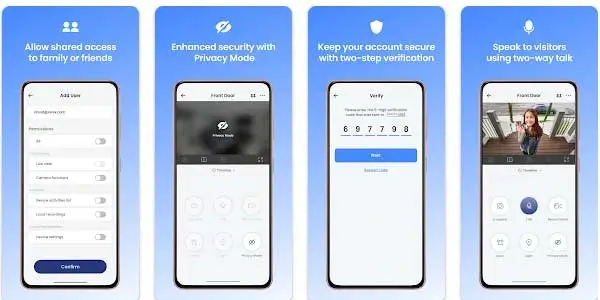 If you are searching for an app to smartly control the security system of your office or home then you are at exact place. By using Lorex Home App you can monitor your office ar home anywhere in the world. Lorex Home app will give you live access to HD videos and recordings from your surveillance cameras and security system. It will enable you to get motion detection alerts and important notifications.
2. CamHipro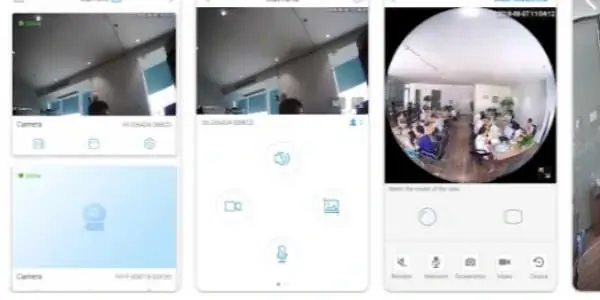 CamHipro is an application that works with IP cameras to give you real time videos, recorded play back videos and a lot more. CamHipro provides easy to use and fully efficient management. It's friendly to use maybe you will love it and CamHipro can be used on an iPhone device.
3. Eufy Security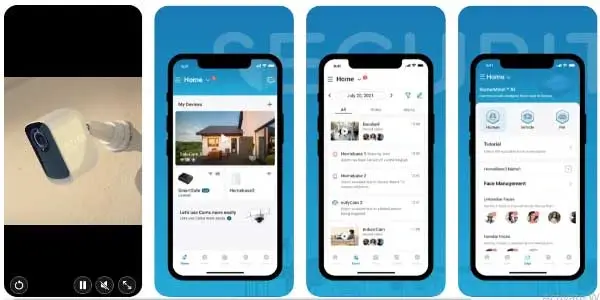 The eufy Security app with its diverse security ecosystem which includes eufyCam, Entry Sensor, Video Doorbell and more protects your home. By using eufy security app you can access your security system of office or home anytime, anywhere. This app is built by keep in mind the security concerns of customers, offering local storage secured with military-grade encryption.
4. Foscam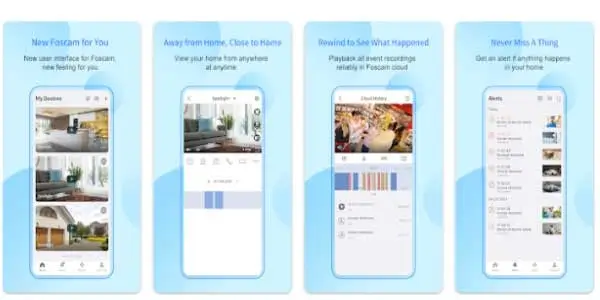 Foscam App also keeps you ensured about the safety of your home and office when you are away. You can keep check on your pets and also monitor that what's going on in your office while you are on vacation. By using this app, you can connect your camera with you mobile phone just in a minute. You can also control and customize the settings for notification alerts when it detects some unknown motion or sound. Foscam also gives you access to video recordings with the help of foscam cloud.
5. V380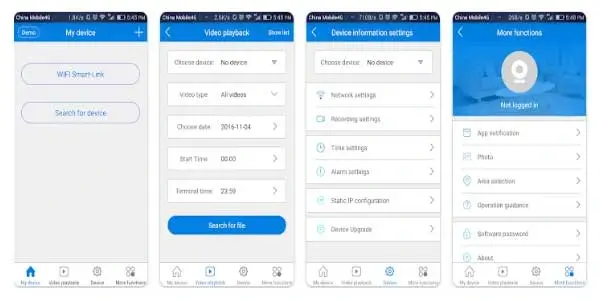 V380 is a free application which can efficiently monitor and manage remote videos as it belongs to a generation of intelligent household cloud camera. This app can help you in remote viewing, video play back as it is a complete home security package.
6. GV-Eye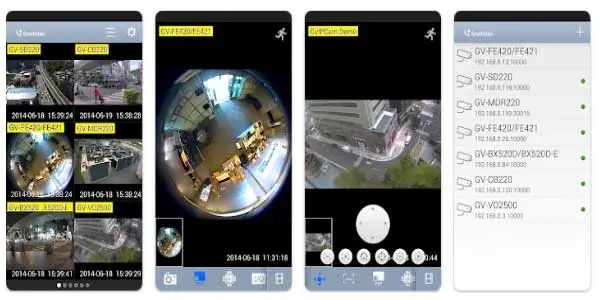 GV-Eye is a free remote view application, you can connect to GeoVision IP devices and software from your mobile devices to remotely watch live view, play back recordings, trigger outputs, take snapshots and more.
Key features

QR code scan for connecting to GeoVision software and IP devices (Paid Service)
MJPEG, H.264
H.265 codec with 4000 x 3000 resolution
Live display of multiple channels
It records the event in all the connected devices and software.
It has an Address book to keep connection info safe for quick access
Two-way audio
Video playback
Fisheye dewarping for GeoVision fisheye cameras

Pros

App has resolved the problem of crashing after last update
Editing and fisheye features are nice improvements
Works well with GeoVision camera GV-EFER3700-W
Can remove distortion from fisheye lens and make scene flat
Can use both WiFi and internet

Cons

Not optimized for iPhone X
Camera generally hangs for 20 seconds while refreshing after navigation.
Blank space on screen could be used to make camera view bigger
Poor customer service and QA from GeoVision company

Direct Download links

For Android: https://play.google.com/store/apps/details?id=tw.com.geovision.gveye&hl=es_PR

For IOS: https://apps.apple.com/us/app/gv-eye/id427126976

For PC: https://pcmac.download/app/427126976/gv-eye

APK Android: https://apkcombo.com/es/gv-eye/tw.com.geovision.gveye/

Rating
Google play store: 3.2

Apple store: 4.2

Reviews
7. LaView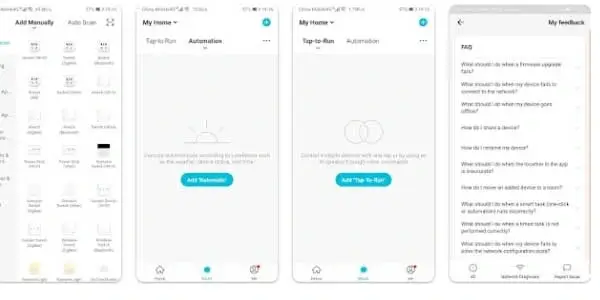 "LaView App give a unique experience to its users in their security journey, it connects your security cameras to your devices to make you feel comfortable and have an eye on your office and home.
8. IP Cam Viewer Pro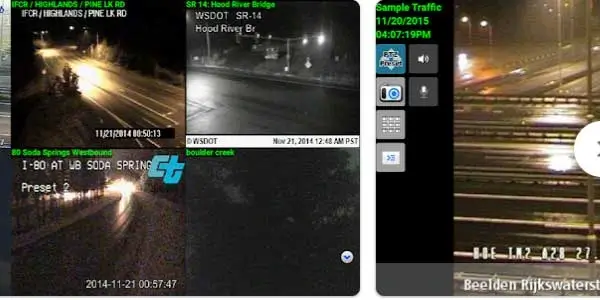 IP Cam Viewer Pro keeps some space while permitting its users to monitor what is happening in their homes and offices when they are not present there. IP Cam Viewer Pro connects your devices to your mobile phone and PCs for quick monetization of live videos and also have features of playback video where live videos can also be zoomed in or out. You can access this footage from more than one locations simultaneously.
9. Bosch Smart Camera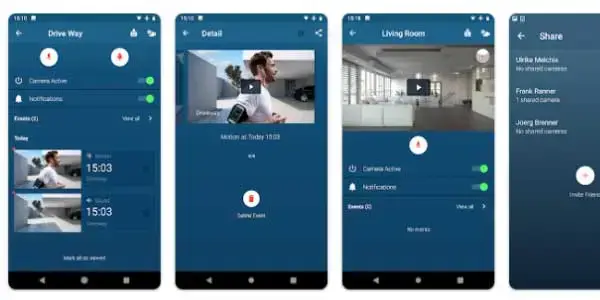 With the free Bosch Smart Camera app you can make your home and office smart and protected. The installation is self-explanatory, and the system is very easy to operate. By using this app you can keep everything under control and can a quick eye on everything going on at your home.
Key Features

Recordings
Live access
Noise and motion sensitivity
Notifications
Privacy and access rights
Lighting function

Pros

Clever design
Camera rotates towards motion

Cons

Comparatively expensive
No vertical adjustment
Doesn't always capture footage

Direct Download Links
For Android:
Ratings
Google play Store: 4.4

Apple Store: 3.8

Reviews
10. Amcrest Cloud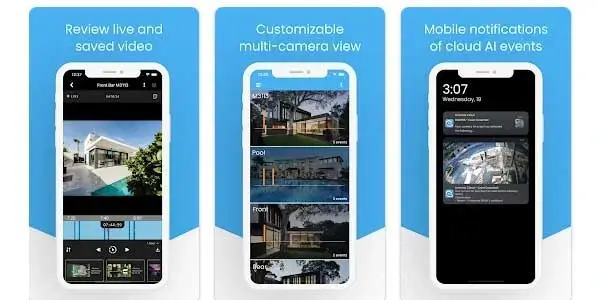 The app is specifically designed for premium cloud video monitoring of your homes and small business. Amcrest Cloud includes cloud storage, it can also monitor the health of camera and detect motion, and more! The AI module of cloud enables objection detection to power your cloud surveillance.
Home Automation

>>

Other

>>

Software & Apps

>>

Top 10 Adorcam APP Alternative