List of compatible smart light switches google home
Caseta by Lutron Smart Lighting Dimmer Switch Starter Kit
Kits with the Caséta Smart Bridge connect with more leading smart home devices than any other smart home lighting control brand, so you can manage lights, cameras, temperature, shades and music and use voice assistants, too.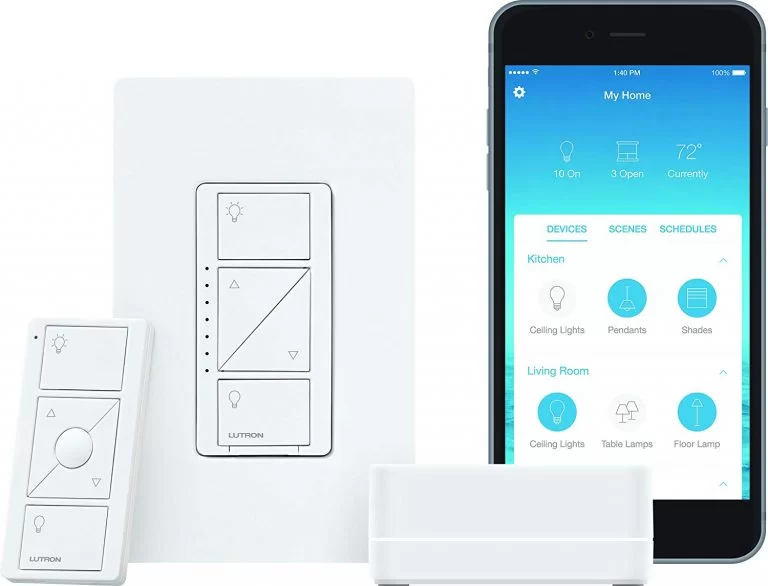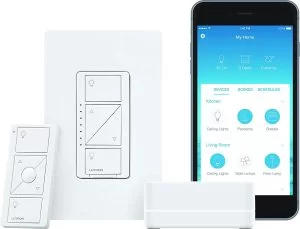 Connects with more leading Smart Home brands (including Amazon Alexa, Apple HomeKit, the Google Assistant, Nest, Serena shades, and Sonos) than any other leading smart lighting control brand.
Dimmer switch installs in 3 steps in about 15 minutes and is an ideal solution, even for older homes, as it does not require a neutral wire.
Dimmer switch controls up to 17 bulbs per circuit (based on 8.5W LED bulb, 60W incandescent bulb).
Number of starter kits available by Lutron which includes Smart Lighting Dimmer Switch (2 count) Starter Kit, Smart Lighting Lamp Dimmer (2 count) Starter Kit.
TP-Link HS200 Smart Wi-Fi Light Switch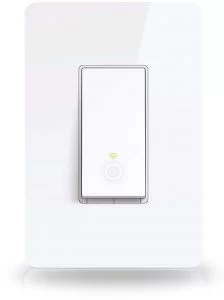 The HS200 lets you control anything a standard light switch controls—all from your phone. Turn your lights, ceiling fans, and other fixtures off and on no matter where you are.
Control your home lighting from anywhere with your smartphone or tablet using the free Kasa app.
Set lights to turn off and on at dawn, dusk, or any time that works with your daily schedule.
Make it look like you're home when you're not by having your lights turn off and on randomly while away.
Works with amazon alexa, Google Assistant and Microsoft cortana supported devices for a hands-free experience.
Wemo WiFi Smart Dimmer by Belkin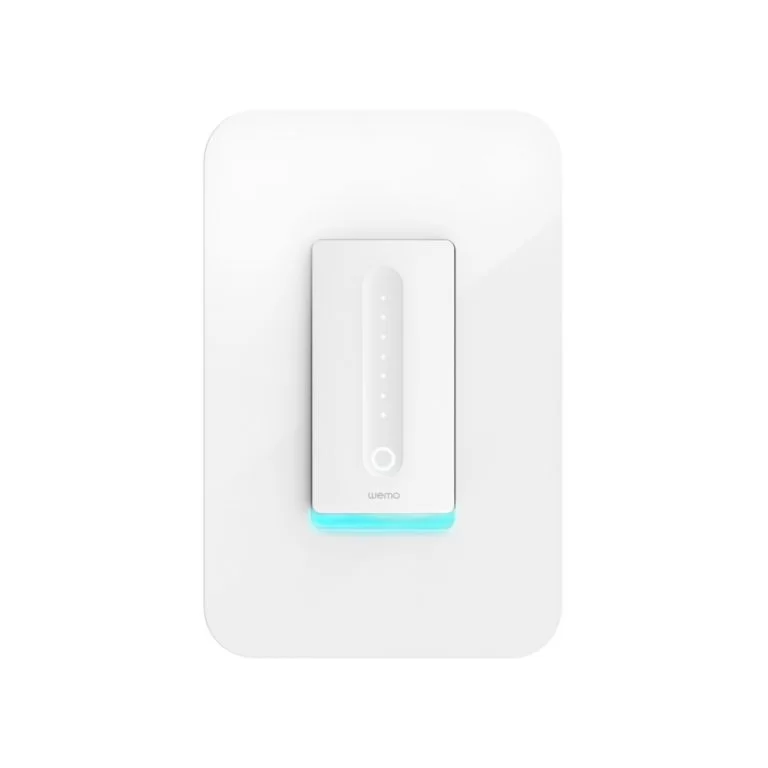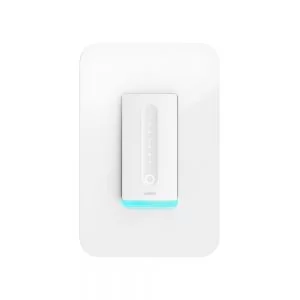 This smart dimmer connects to your existing home WiFi network to provide wireless control of your lights – with no subscription or hub required. From bedroom lights and dining room chandeliers to recessed lighting, Wemo Dimmer can control nearly anything that a traditional dimmer switch can.
Wemo works with the Google Assistant, allowing you to control your lights using your Google Home devices, your Android or iPhone, or any other device with built-in Google Assistant support. You'll enjoy seamless, intuitive voice control over any light that's connected to Wemo Dimmer.
Want to minimize bright-light blinding when you're getting a midnight snack or checking in on the kids? With "Night Mode," you can set your Wemo Dimmer to turn on to a lower light level during specific times.
Wemo Dimmer lets you easily set automatic schedules for any light. Using the free Wemo app, you can schedule your hall lights to turn off at sunrise, or synchronize your living room lights with the sunset so you never come home to a dark house.
Wemo Dimmer will calibrate to work with your specific type of bulb – from LEDs and CFLs to incandescent bulbs. No matter what type of bulb you're using, you'll enjoy the maximum amount of dimming range with no flickering.
With the Long Press feature, you can set any number of other Wemo devices to respond to a two-second press of the Dimmer button.
Wemo Light Switch, WiFi enabled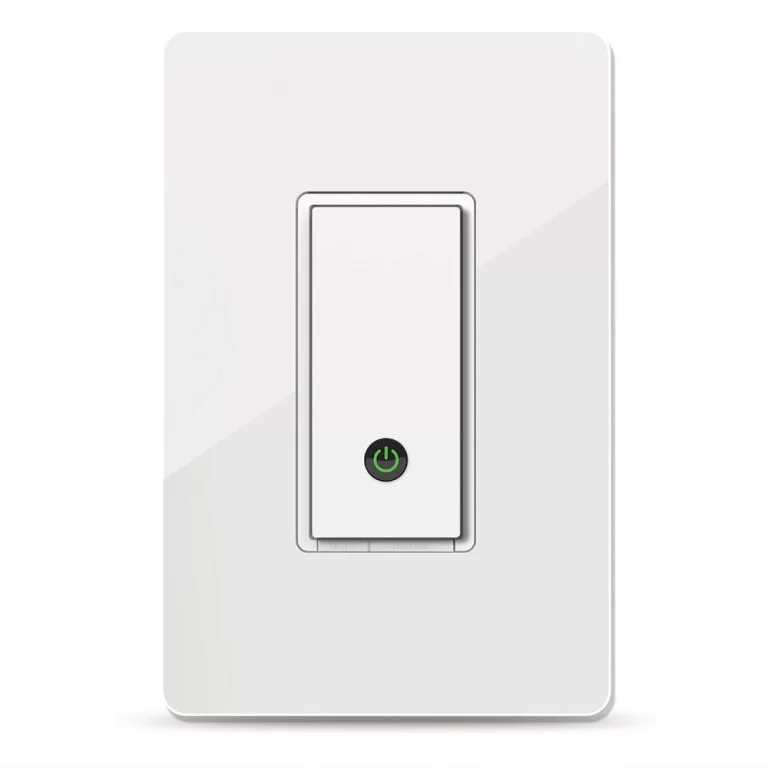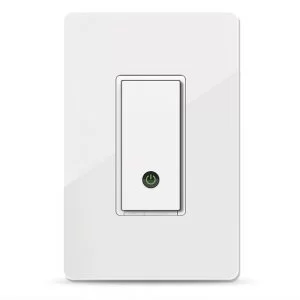 The Wemo WiFi Light Switch uses your existing home WiFi network to provide wireless control of your lights from anywhere in the world. No subscription or hub is required: simply install the light switch and start controlling your lights from your phone or tablet. Using the free Wemo app.
Wemo Light Switch lets you wirelessly control plugged-in devices from anywhere.
With Wemo Light Switch, you can set worry-free schedules for your lights. Using the free Wemo app.
Using Wemo Light Switch's 'Away Mode,' you can create the illusion that you're home even when you're away.
Wemo gives you another level of wireless control over your Wemo devices with its long-press feature.
You can group multiple Wemo devices together and configure them to respond to a 2-second button press—allowing you to control multiple Wemos with a single press.
Works with Amazon Alexa and Google Assistant. Pair Wemo Light Switch with Amazon Alexa or Google Assistant built-in devices like Google Home to turn your lights on or off with just the power of your voice.
Gosund Smart Switch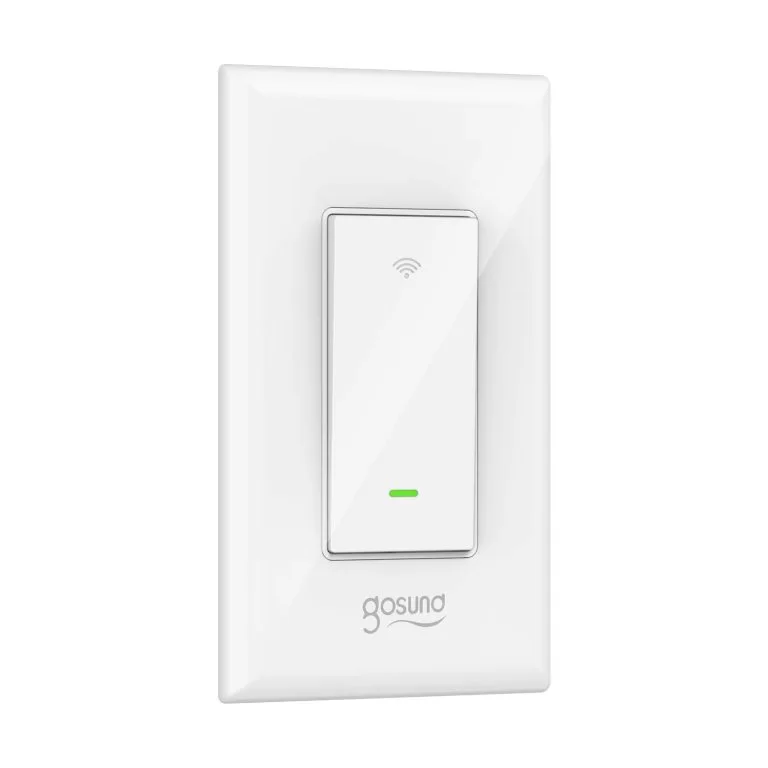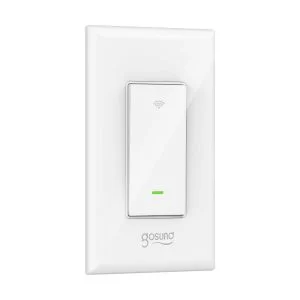 The smart switch supports wireless connection via a 2.4G Wi-Fi network and can be controlled via a free smartphone app. It is without a doubt, the best smart wifi light switch if you want complete freedom.
Control your devices from anywhere with your mobile phone. No need to control it manually.
Gosund Wall Switch with Timer removes your worry about forgetting to turn off your devices. Set time for Evening. Then never back to a dark house.
Share your device to your family members. Smart Switch makes your life smart and easier.
Gosund Smart Switch works with Amazon Alexa, Google home. With Gosund Smart Light Switch, you can turn on/off your light with your voice.
Home Automation

>>

Brands

>>

Google

>>

Smart Light Switches Google Home