Whether you're already a big smart home fan and the user or someone who has been hesitant to use connected devices up until now, it pays to keep an eye on trends in this area. Understanding what's new, popular, and coming soon can help you know what to invest in today when you shop for products and what to wait longer for.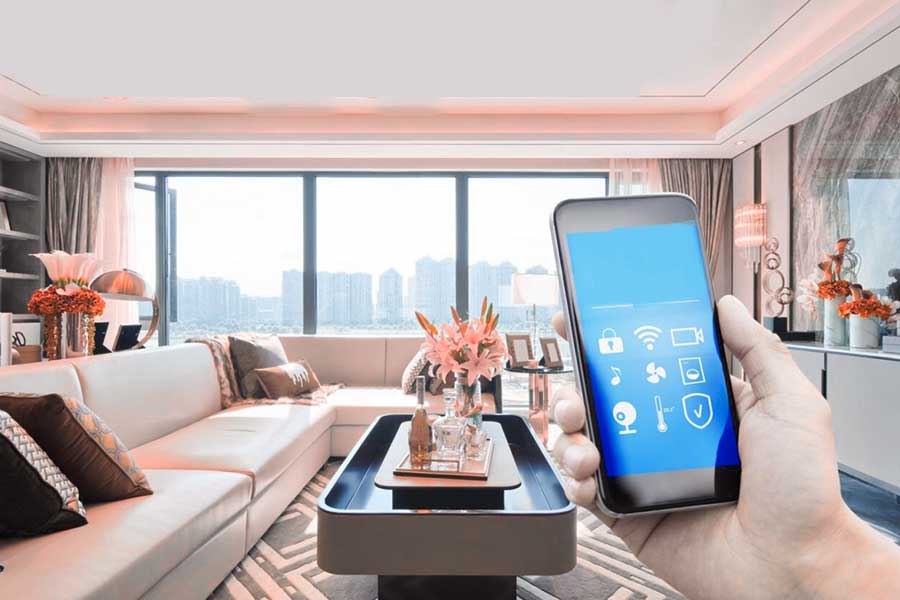 It can also help you get an idea of the best use of funds for your needs and issues that may concern you in the future. Read on for some key smart home trends for this year that you might like to learn about.
Smart Kitchens
There has been plenty of talk about smart kitchens over the last few years, especially internet-connected refrigerators. However, in 2023, we'll see a significant uptick in the number of people who invest in smart fridges (especially as they get even more intelligent and affordable), not to mention additional smart kitchen gadgets.
For instance, there will be a boom in clever air fryers, ovens, kettles, and washing machines. There are now even cooker hoods that can stream content for you as you whip up goodies in the kitchen, monitor air quality, and adjust their functioning to maintain it as necessary.
Robot Usage
While many of us use smart robot cleaners these days, in 2023, we'll see a marked increase in the use of robots in more homes and in other ways. Plus, robotic cleaners have come ahead in leaps and bounds. They now feature fantastic navigation software to map out homes and clean around clutter, and they're great for picking up pet hair, too.
You might like to invest in a multipurpose robot clean this year that will vacuum and mop your home and wash and empty automatically. Additionally, excellent robot lawnmowers are available so you can get your weekends back to spend on other, more fun tasks. There are also camera-featured security robots to guard homes when inhabitants are away and to keep tabs on pets, and those that can be on hand simply to answer questions, manage your smart home gear, show you content, etc.
Multi-Use Smart Lighting
Many of us have been enjoying the benefits of smart lighting for a few years now, such as the ability to change the color of lights and switch them on and off from the comfort of the couch or bed via a smartphone or tablet app. Today, though, smart lighting is getting even more versatile. Whether you use it in your new ceiling fans with remotes, fancy chandeliers, or other lighting fixtures, you can let the latest smart lighting help you to boost your mood, get to sleep sooner and rest better, and improve security.
Multi-use lighting can mimic the actions of people being at home, even when the place is empty, or display hues in a way that helps you to get energized and focused when you get up in the morning or wind down and relax in the evening before bed. You might also like your lights to dim automatically before you start watching a movie or to adjust brightness during the day when you're working from home, and the sun moves its position.
Home Automation

>>

Blog

>>

Top Smart Home Trends for 2023 Worth Knowing About