Although my Samsung TV was getting on in years, I still occasionally used it to watch Hulu.
Unfortunately, just as I was about to turn on Reasonable Doubt to finish watching the show, the app crashed and wouldn't load anything.
The remote controls had no effect, and I was unable to move the device.
Without Hulu, that TV was pretty much worthless, so I knew I had to fix the issue right away.
There is a wealth of information available online that has helped me understand what went wrong and how to fix it.
There are a variety of reasons why the Hulu app won't work on Samsung TVs. The causes and solutions, including the possibility that your TV is using out-of-date software or has cached data with distortions, will be discussed in depth below.
To fix your TV, try the Cold Boot method or power cycling the TV. If it doesn't work, make sure your TV isn't older than 2016, reset your router or TV, and update the Hulu app.
Why Hulu App Is Not Working On Samsung TV?
Causes
Due to Hulu server: This issue may occur while streaming on Hulu because of a technical issue with their servers.
Poor Internet Connection: You will not be able to watch Hulu on your Samsung TV if you have a slow internet connection or if your connection speed is fluctuating.
Older Hulu app: The cause of this issue, which occurs frequently while streaming Hulu to a TV, is commonly an outdated version of the Hulu app.
Smart Hub Problem: One potential issue with the smart hub is that the Hulu app may prevent your Samsung TV from functioning if it is compromised or improperly set up.
Hulu App Cache: Problems with streaming Hulu on a smart TV might potentially be caused by malicious Hulu cached data.
Which Devices Are Compatible with Hulu?
Hulu is compatible with the vast majority of modern smart TVs, and even older TVs may be made smart by connecting streaming devices.
Hulu may be accessed on a wide variety of mobile gadgets, including iPads, iPhones, and Android tablets and phones. Chromecast-enabled devices, along with Amazon's Fire Stick and Fire Tablets, can all stream Hulu.
How to fix Hulu App Is Not Working on Samsung TV?
Cold Boot Your Samsung TV
You can use your TV remote to cold boot your smart TV. If Hulu won't load on your Samsung TV, this could help. Here are some easy steps you can take to do this.
First, grab your TV remote control.
Hold down the power button on your remote until your Samsung TV turns on or off.
This could take you between five to ten seconds.
After a cold boot, open the Hulu app and see if the problem is still there.
Note: Make sure that your home internet is working well. To check this, open any app on your Samsung TV that is similar to YouTube and see if you can play videos on YouTube.
Check the problem is fixed, if not then move on to the next step
Power Cycle Both Your Samsung TV and Wi-Fi Router (Restart)
Most of the time, turning off and on your Samsung TV is the best way to get Hulu to work again. All of your smart TV's internal parts are reset when you do this. Follow these steps to turn off and back on your Samsung TV:
Power down your Samsung TV by switching it off and removing the plug from the wall.
Hold off for at least 30 seconds.
Hold down the power button on your TV for 30 seconds while it is unplugged.
Disconnect the power and see whether the TV still works.
Start the Hulu app on your Samsung TV by turning it on. See if the problem has been solved.
You can also try turning your Wi-Fi router off and on again. Follow the steps below to do this:
Restart Your Wi-Fi Router
Turn off your Wi-Fi router and pull its power cord out of the wall.
Wait 30 seconds, and then turn on the Wi-Fi router again.
Allow your Samsung TV to connect to your Wi-Fi network on its own.
Open the Hulu app and see if movies are now available to stream.
Slow Internet Connection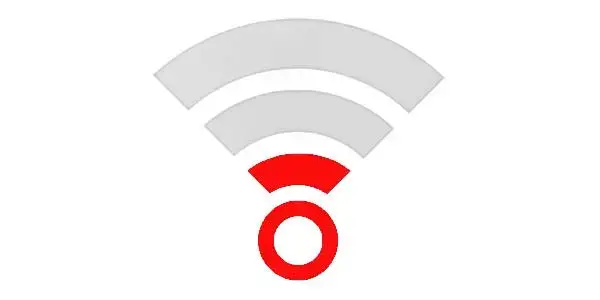 What should you do if your router works but your internet speed is slow?
The Hulu app needs to be connected to the internet to work. If the connection drops while the app is running, everything stops.
There might not always be an error screen, and the video you were watching might just stop streaming.
If this happens, check to see if your internet connection is working normally.
How Can I Determine My Current Internet Speed?
The easiest way is to open a browser on your phone or computer and go to google.com.
If the page loads, your internet is working fine.
Run a speed test at fast.com or speedtest.net to see if your internet connection is fast enough for Hulu.
Check to see how fast your internet needs to be for each picture resolution and change the quality if it's not fast enough.
HD Streaming library at 3 Mbps.
Live TV and other live content work at 8 Mbps.
16 Mbps: 4K content.
Hulu App Cache Clearing On Samsung Smart TV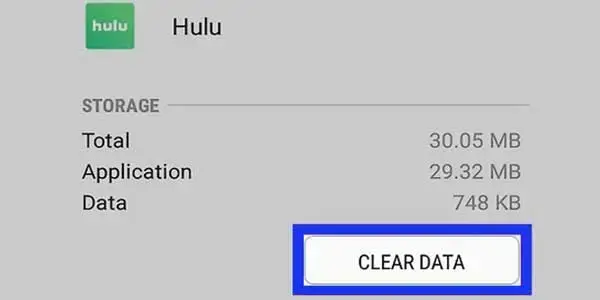 If you haven't cleaned Hulu's cache and data on your Samsung TV, there may be issues when you try to stream content. Problems may arise as a result of this. Follow the instructions below to successfully delete all stored information and cache.
The first thing you need to do is push the "home" button on your TV's remote.
Click the "Settings" button now.
Follow that up by selecting "Support" from the drop-down menu.
Then, choose "Care for Device" from the menu.
Here, you select storage manages from the screen..
In the drop-down menu, choose Hulu, and then click on View Details.
To erase all stored information and refresh the cache, press the "clear data" and "clear cache" buttons on your remote simultaneously.
After 2020 or 2021, you can follow this procedure to delete your Hulu history from your Samsung TV.
Update the Hulu App on Your Samsung Smart TV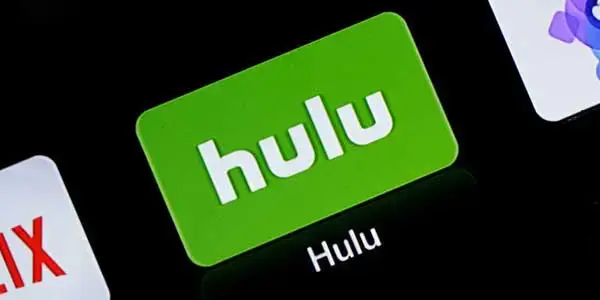 If you haven't updated your Hulu app in a while, it could no longer function with the most recent firmware for your Samsung TV. As a result, ensure sure the Hulu app is current. To update the Hulu app on your Samsung Smart TV, you must follow these instructions.
The Samsung TV remote's home button is the first thing you push.
Go to the app now, and from the top right corner of the screen, choose Settings.
Check to see if the automatic update is currently enabled.
Your Hulu app has just been updated. Once this software has been updated, see if your Samsung TV's Hulu app is functional.
Old TVs:
On the remote, press the Smart Hub key.
The Hulu app may be highlighted by choosing Featured.
Hit the Enter key.
Update applications are found by scrolling down.
Choose Update > Select All.
Allow the app to complete updating.
Relaunch the Hulu app when the app's update is complete to check whether it resumes functioning.
Inspect Hulu Servers
It's possible that the Hulu App servers are unavailable at that time.
You are not accountable for this situation. It's a technological problem. Simply wait till the problem is resolved.
How are the Hulu servers offline known to us? Install Hulu on more devices. It's a server issue if it doesn't function on other apps.
To find out its status, use websites like Downdetector. If this isn't the real issue, consider some of the other solutions listed below.
Update Samsung Smart TV Software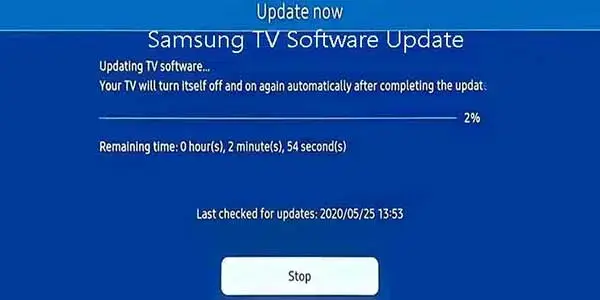 Many people claim that they were able to resolve their Hulu app issue by upgrading the Samsung tv OS. To update the software on your Samsung TV, you must follow these instructions.
Your Samsung remote's Home button should be pressed.
Enter the setting now.
Now go down and select the setting option.
After that, choose Software Update.
To verify whether an update is available, choose an update now and hit yes.
Check to see if the Hulu app is functioning correctly on your TV after updating the smart software on your Samsung smart TV.
Reinstall the Hulu App
Reinstalling should definitely be tried if it fixes the issue. No worries if you don't know how to install an app; everyone does. You must first erase it in order to restore it.
Have a quick look at the procedures.
Go to the "Home Screen" of a Samsung TV.
After clicking "Apps," choose "Settings."
The "Hulu" App has been selected; click remove.
Double-click on it.
Switch off your TV. After a few seconds, turn it on. Install the app once more now.
Hope it was successful for you. You can attempt something different if the solution fails.
Disconnect Hulu Account from another Device
Let's say you have too many devices with the Hulu app running on them. Then you might have this issue with your device. So, to fix this problem, you need to follow the steps below and make sure that your other Hulu account isn't connected to any other devices.
Go to your Hulu account and, if asked, sign in.
Under your account, look for the clock in the section called "Devices," then click "Manage Devices."
Move on to the next pop-up window. You can see what devices are connected to your Hulu account and when they were activated. Now, remove the device from your Hulu account if you don't need it.
Now turn on your Samsung TV again and see if the problem with the hull is fixed.
How to Reset Samsung Smart Hub?
If the Hulu app won't load on your Samsung TV, you may need to reset your TV's Smart Hub. Smart Hub could be the reason why the Hulu app on Samsung TV doesn't work.
Open Samsung TV "Home Screen."
Click on "Settings" and then click on "Support."
Tap on "Self-Diagnosis."
Scroll down to the bottom and click "Reset Smart Hub."
Type in a PIN to confirm the action.
Now, the process of resetting will start.
Remember that resetting the Smart Hub on your Samsung TV will delete all the downloaded data, accounts, and apps. If the error is still there, go straight to the other method.
Reset TV Factory Settings
When you do a factory reset, all of the data and apps you've added to your TV will be lost.
A device is like new after a factory reset. It's back to the way it was before. This solution could help you solve the problem.
Let's see how we can get the TV to work the way it did when it was first made.
Go to "Settings" by pressing the "Home" button on the TV.
Scroll down and then click on "General."
Tap the button that says "Reset."
To reset, enter the PIN.
After the reset, you'll need to put the Hulu App on your device.
After you've reset your TV, turn it back on, and then install the app.
What about Samsung TVs that are older?
Hulu is dropping support for older TVs because the Hulu app is always getting new features and getting better. This means that older TVs don't have to work with limited or slow hardware.
So, older TVs from 2015 or before might not work well with the Hulu app because the hardware in those TVs isn't powerful enough.
In this case, you should upgrade your TV because the problems you're having with the Hulu app could spread to other apps in the future.
Frequently Asked Questions:
How do I update Hulu on my Samsung Smart TV?
To get a new version of the Hulu app on your Samsung smart TV, you have to restart the whole TV.
If that doesn't help, try updating the app to the most recent version.
Why did Hulu suddenly stop working on my Samsung TV?
If your Samsung TV is an older model that Hulu no longer supports, the Hulu app might stop working.
The app is always getting better and adding new features, but if the TV can't keep up, Hulu stops supporting it.
What to do if Hulu freezes on your Samsung TV?
If Hulu keeps crashing on your Samsung Smart TV, you need to close the app and open it again to fix the problem. If there is a new version of the software, update the Hulu app. Reset your Samsung smart TV and look to see if there are any firmware updates for it.
Can I use Hulu if I don't have internet?
If you don't have a Wi-Fi internet connection, you won't be able to use Hulu.
How fast does my internet have to be so I can use Hulu?
Streaming at 3.0 Mbps is the norm.
0 Mbps: Streaming live TV.
UHD (4K) streaming at 16.0 Mbps.
How do I uninstall Hulu on my Samsung Smart TV?
When you press the Home button, the Home screen menu will appear. Go to Apps, and then tap the icon in the top right corner. Then, choose the app you want to get rid of. Lastly, choose "Delete," and then choose "Delete" again to confirm.
Frequently Asked Questions:
Home Automation

>>

Other

>>

Software & Apps

>>

Hulu App Is Not Working On Samsung TV – Easy-to-Follow Guide!