You've just sat down on your sofa and gotten very cozy. You're ready to watch TV on your favorite streaming service, but the app you want to use isn't loading properly. I've experienced the same problem and understand how aggravating it can be.
Here are the methods that Samsung recommends and that have worked for me when I needed to restart an app. If you need to reset the Netflix app or restart HBO Max on a Samsung Smart TV, here's how.
Restarting or restarting an app on a Samsung TV requires a reset of the TV. There are two approaches to this. Hold down the power button on the remote until the TV goes off and on again, or disconnect the TV and plug it back in after 30 seconds.
Performing one of those two actions will force the Samsung TV to reset and force all applications to shut and restart when you access them again. When an app freezes, this typically fixes it, but there are situations when you may need to remove and reinstall an app, or you may need to reset Smart Hub. In this post, we'll go through how to perform those things.
Perhaps your program isn't loading or launching properly, the screen is going black, the app starts and then stops or freezes, or an error message is shown. The procedures outlined in this article will assist in resolving many of the difficulties that may be causing your Samsung TV app to stop operating.
Method 1 of How to Restart an App on Samsung TV
Some may be surprised to learn that when you press the power button on the TV or the remote, the Samsung TV does not entirely turn off. When you press the power button on your remote, your Samsung TV enters Stand-By mode.
Stand-by is a low-power mode in which the operating system remains booted but the screen is turned off to save electricity. This allows the TV to switch on quickly, which is what the majority of consumers desire.
Rebooting your TV entirely clears the memory and closes any active apps. This is referred to as a "Cold Boot" by Samsung. As previously said, there are two approaches for cold booting your Samsung TV.
Approach 1
Turn on your Samsung TV. Once it is completely booted.
Press and hold the power button on your remote until the TV turns off and on again. This should only take about 5 to 6 seconds.
Approach 2
Unplug your TV from the power socket for 30 seconds, and then plug it back in.
Method 2 Update Your Samsung Smart TV
Press the "Home" button on the remote control to open the Smart Hub
2. Scroll to the left and open up "Settings" by selecting the gear icon (Should be the second icon from the far left side)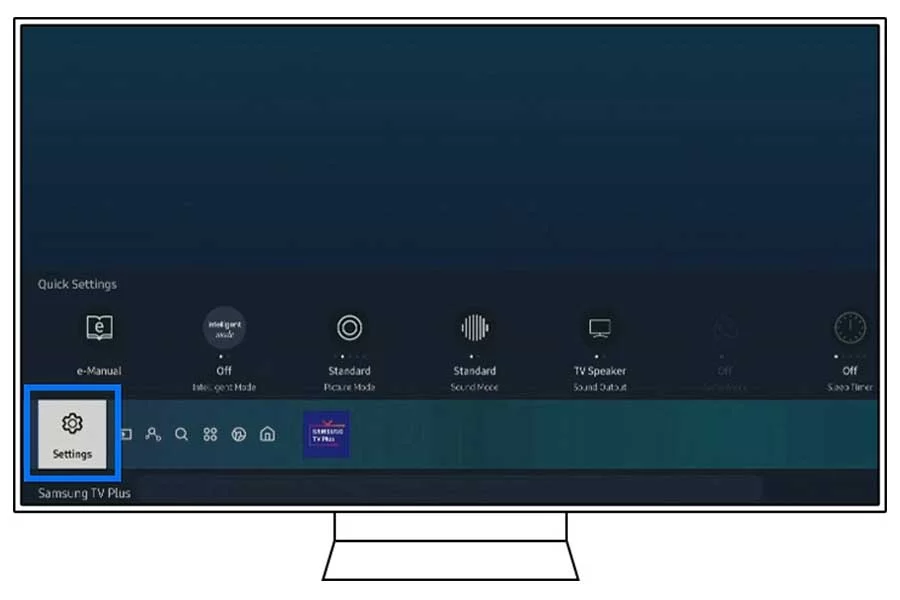 3. Scroll down to and select "Support"
4. Scroll right once and select "Software Update"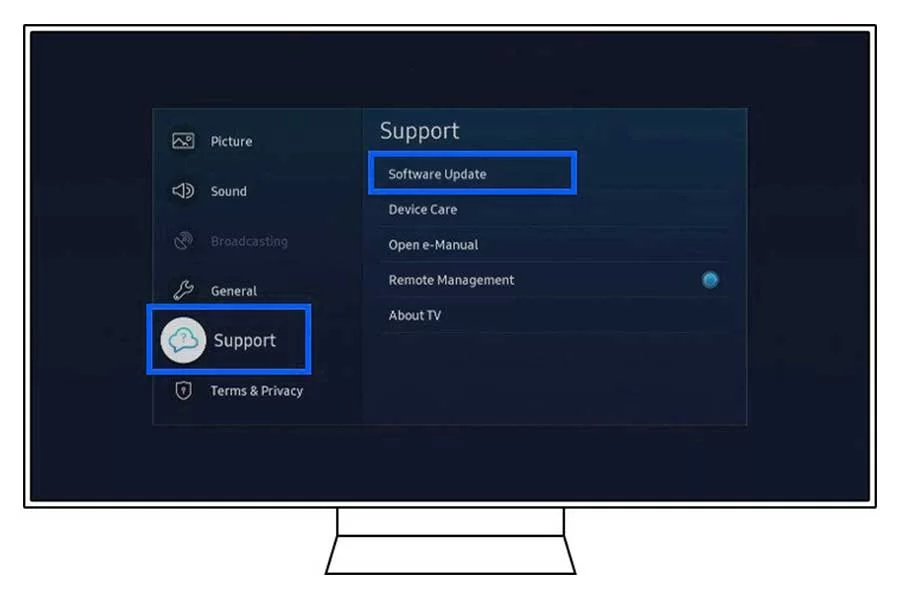 5. Select "Update Now"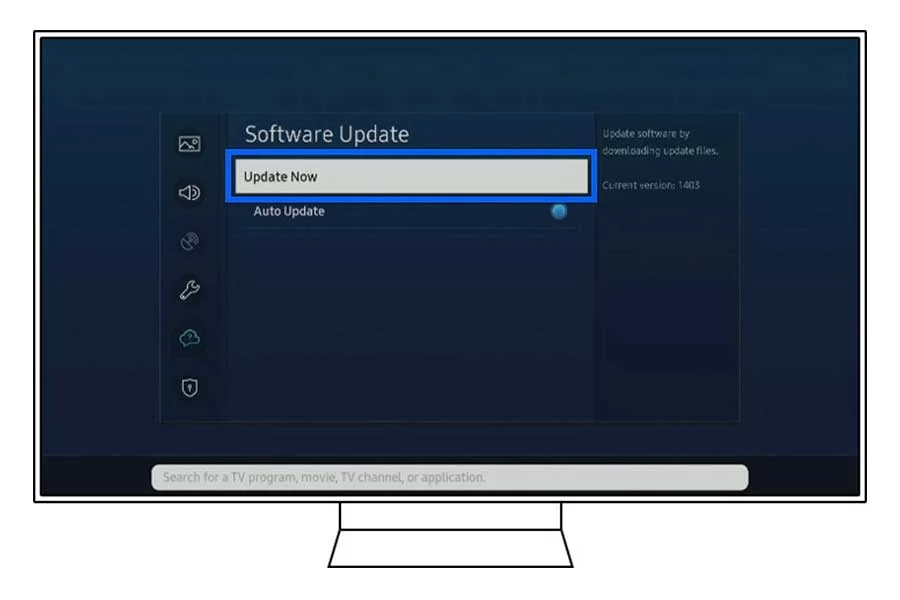 Method 3. Reinstall the app on the TV
Scroll to the left and select "Apps" to open the Apps Homescreen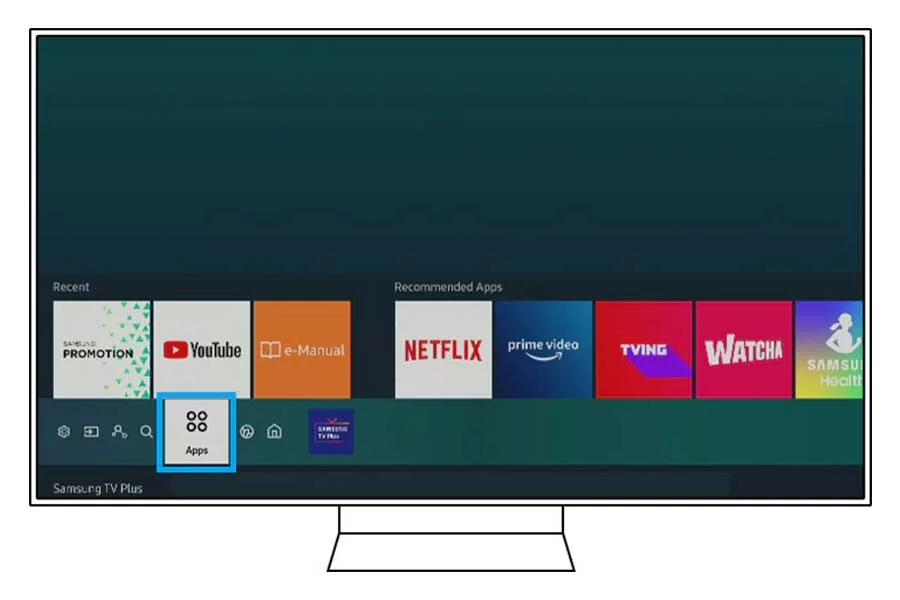 2. Open up "Settings" by selecting the gear icon in the top right corner
3. Scroll to the app you wish to delete
4. Select "Delete" in the menu that appears under the app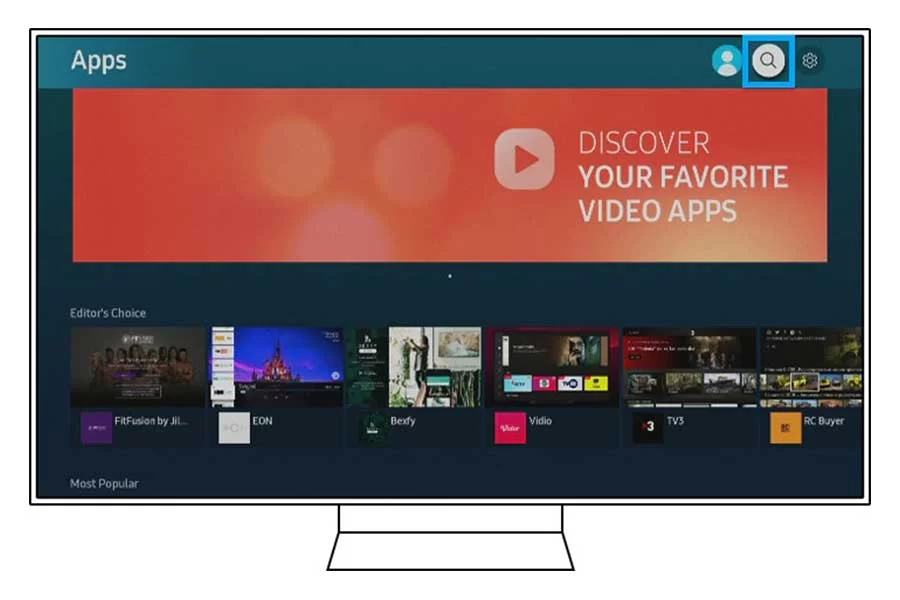 5. Select "Delete" again on the pop-up menu to confirm you want to delete the app
Method 4. Reset Smart Hub on the TV Click to Collapse
Resetting Smart Hub will sign you out of every app that you use on your Smart TV, not just the app that you want to fix. Therefore, make sure that you have the current login information for all of your accounts before you proceed to reset.
Models after 2020: Settings > Support > Service Care > Self Diagnosis > Reset Smart Hub
Models before 2020: Settings > Support > Self Diagnosis > Reset Smart Hub.
Related:
Home Automation

>>

Home Theater

>>

Other Home Theater Devices

>>

How to Restart an App on Samsung TV