List of Best Whole House Electricity Usage Monitor
Sense Energy monitor
Sense monitor enable to look at each device running on electricity, it allows house owner to check each device about how much electricity been consumed, such as iron, air conditioner, dish washer and so on can be track through sense energy of its usage and electricity consumed.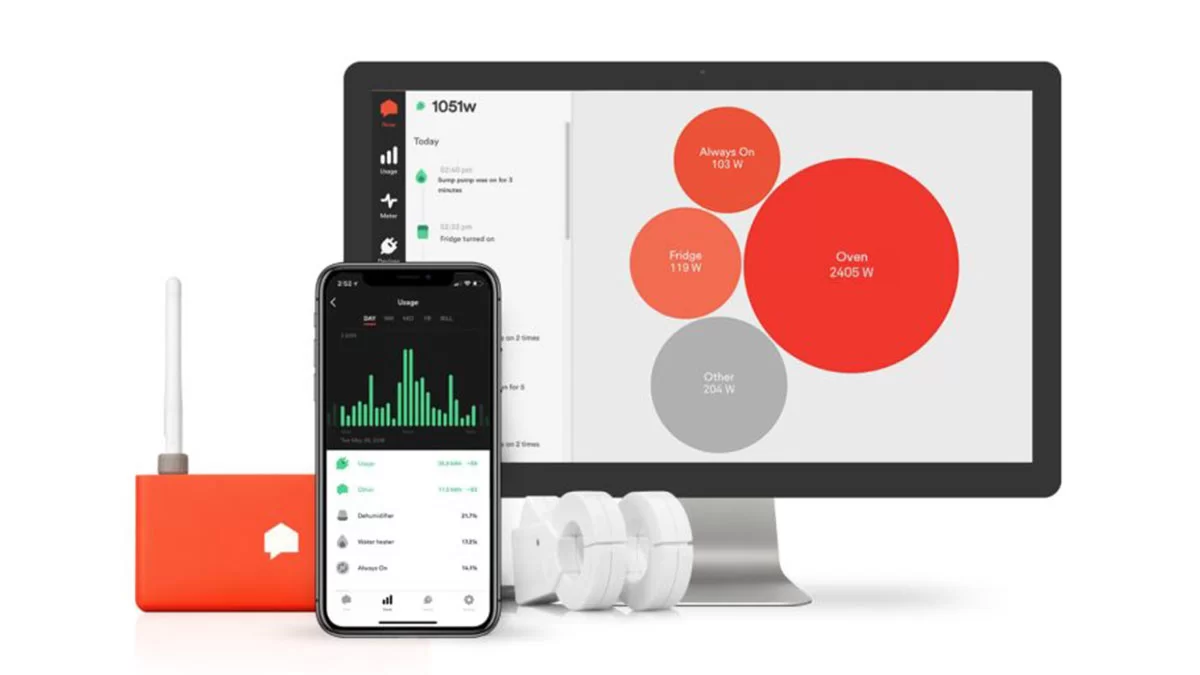 Sense energy supports Wi-Fi connect via from an antenna installed at a panel which transmit all real time data from sense energy monitor to your display screen.
Sense track energy is another feature for home owner to check their electricity usage from day to week, month and from the time and period you set.
Sense detection: Sense can detect faulty devices connect with sense, for example a device consume up to 1000 watts, more than 1000 watt alert home owner until it gets back to normal.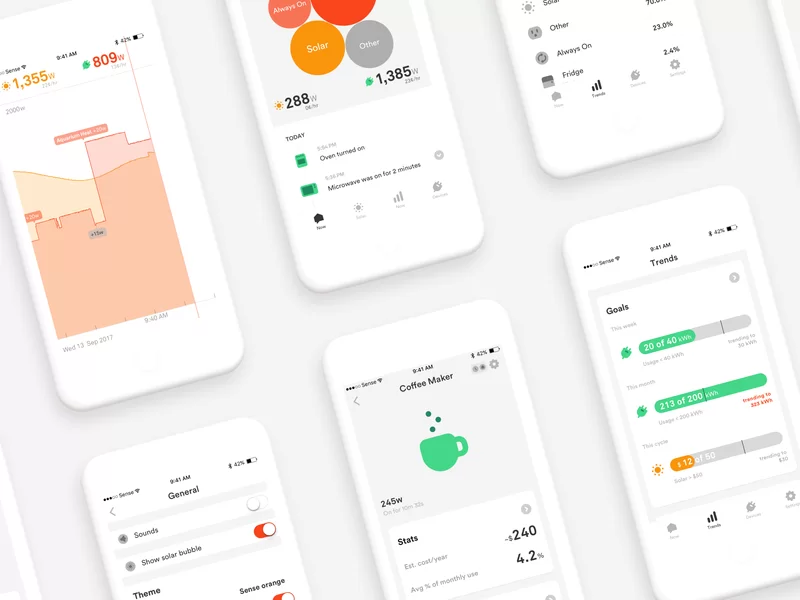 Sense dedicated app available on android and IOS, you download on phone, tablet or laptop to track each device usage.
After installation sense required a few days to recognize each device pattern before showing each device consumption, each device has a separate electrical pattern hence no matter how many new devices you installed at your home, sense recognize it and track as a separate appliance.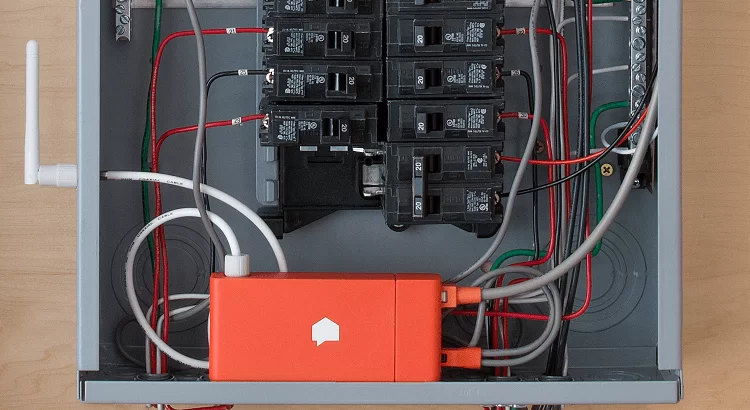 Sense Solar power monitor for homes, it helps to track which device consume more Kilowatts than other device and how to make them more efficient in order to get the most out from solar power to save and transfer back to the main grid to offset against additional bill during summer time.
To know further before purchasing go to this Link. Get Sense
Price:
$299 US
$349 US Sense solar
How to Install
Turn off Power and Open Panel
Install the Monitor
Install the antenna and insert cables into the main ports
Clamp the sensors and connect power cables
Close the panel and turn on the power
Install the app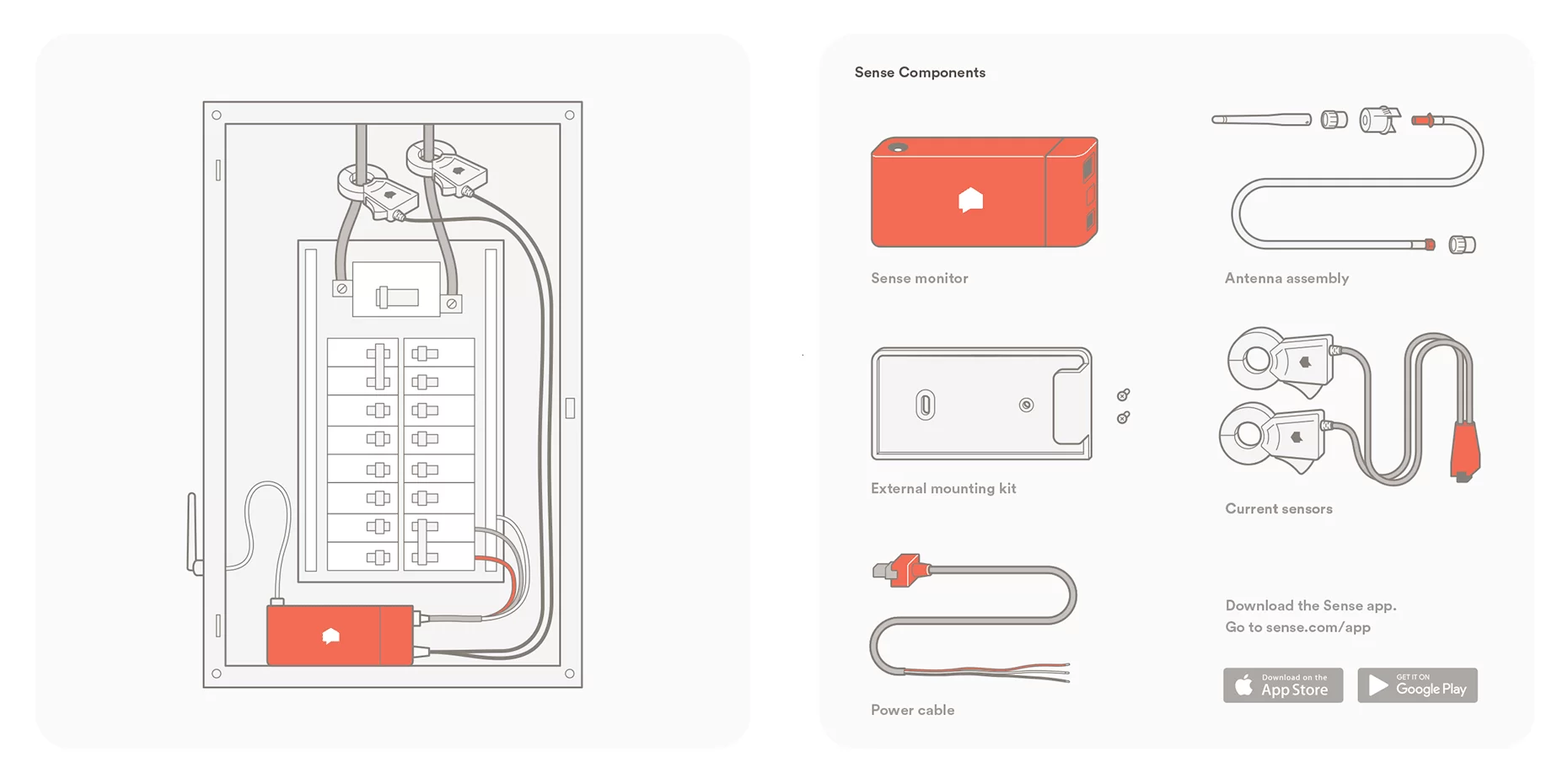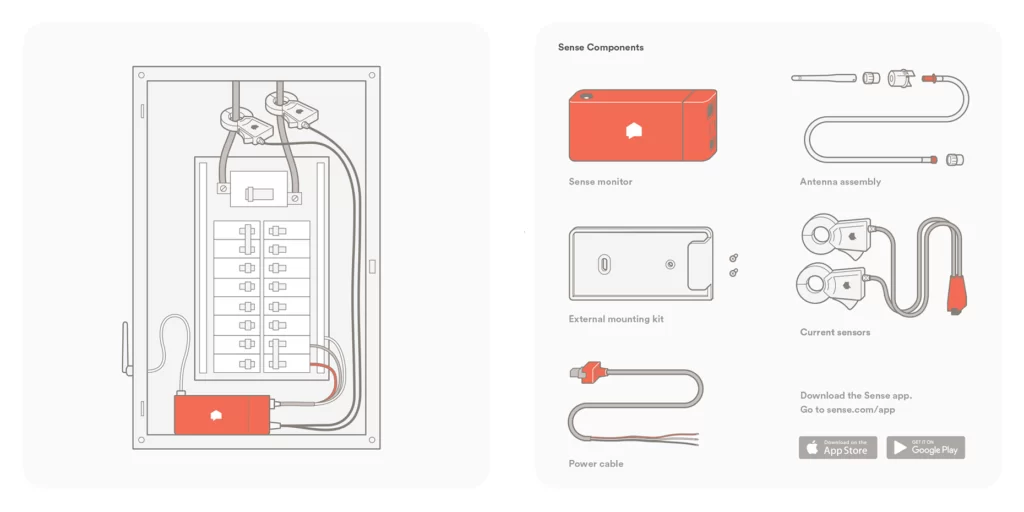 You will required
Philips head screwdriver
Flat head screwdriver
Flashlight
Empty 240V breaker
Tutorial by Sense of how to Install
Neurio Home Energy Monitor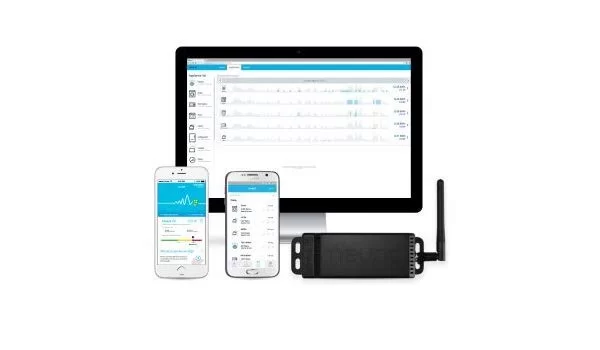 It works same as sense energy monitor, compatible to almost all breaker panels in North America, Europe and Australia.
Similar design with same technology with almost same and equal features as sense energy has.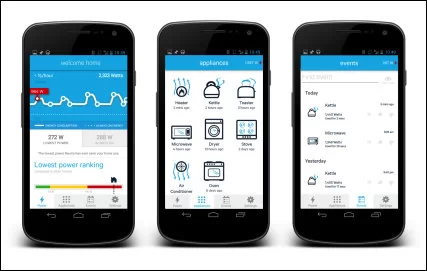 Increase Energy Efficiency
Increase Revenue
Improve Customer Support
Intelligent management
Stay Competitive
Works with any inverter or battery in case of solar panel house, support and monitor from 1 to 3 phase homes.
Data access is available through Neurio Software, Neurio Cloud API, or directed to your own Cloud infrastructure.
To get to know about more go to this Link… Neurio
Price:
$210 US Monitor Kit
$66.66 US Sola expansion kit
$46.75 US 3 phase expansion kit
How to Install
[images cols="four"] [image link="#" image="3093″] [image link="#" image="3094″] [image link="#" image="3095″] [image link="#" image="3096″] [/images]
Tutorial of how to Install
Smappee: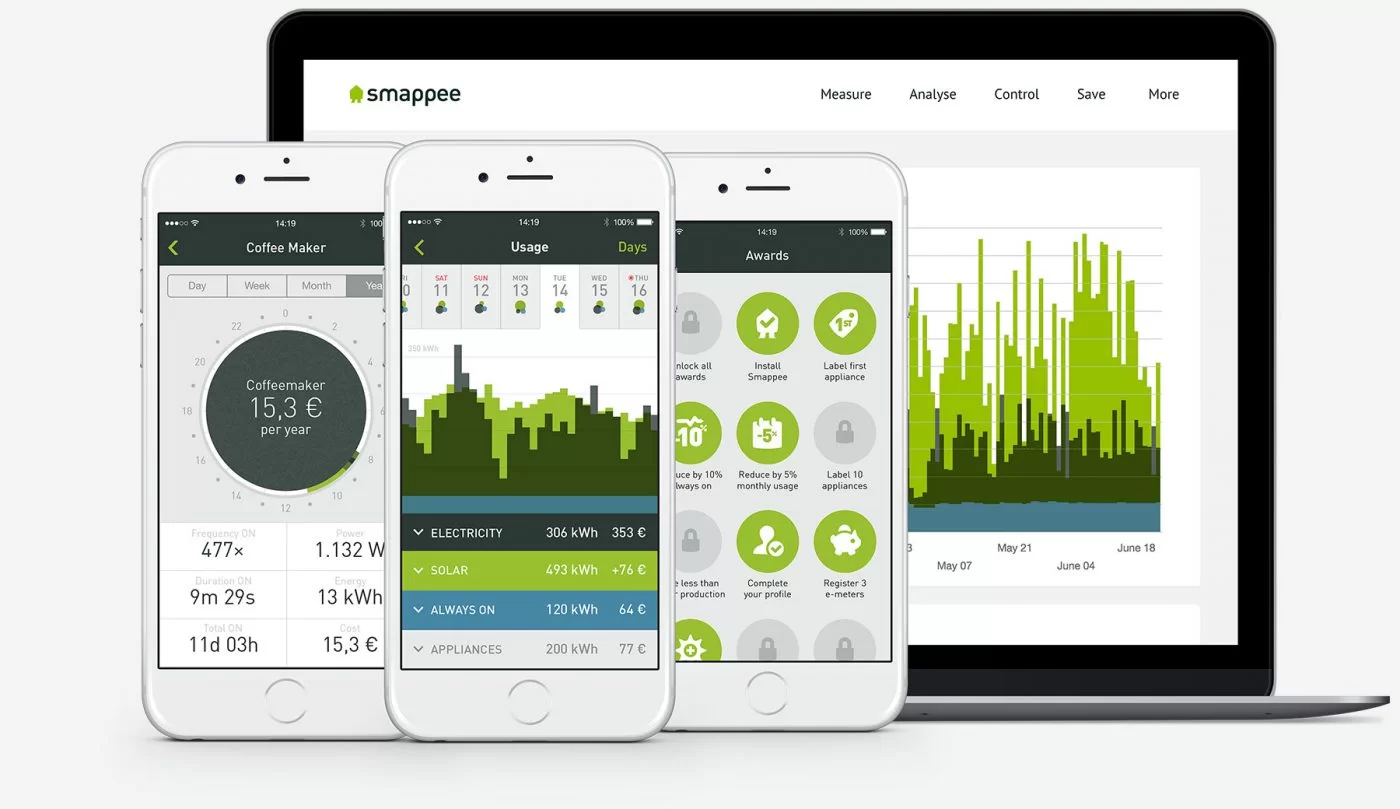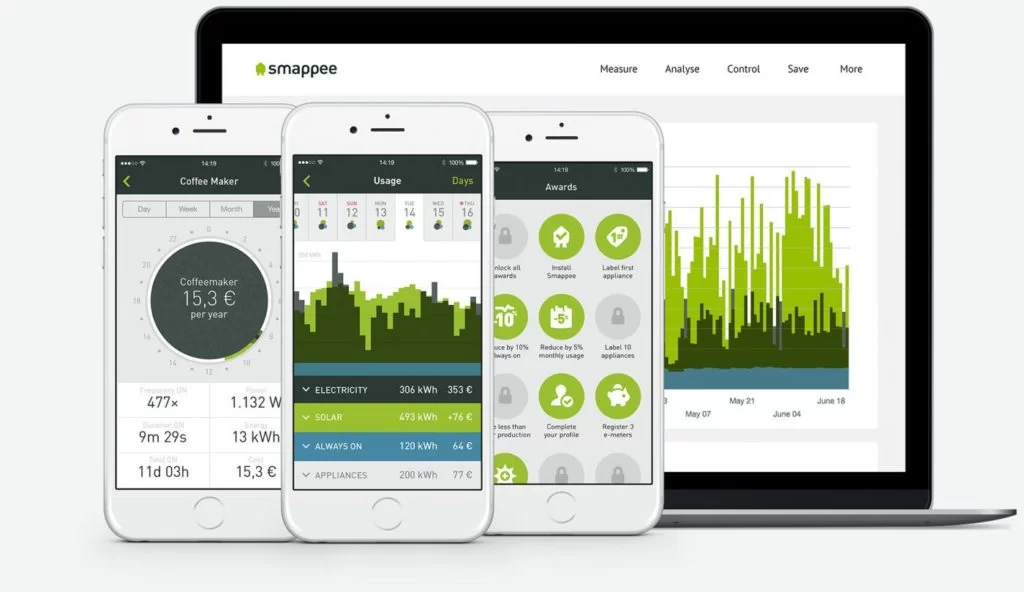 This one is few of the best whole house electricity usage monitor system available in the market.
Infinity: The basic power house monitor to cover all your devices and update you a live data, track and much more in this hub.
It includes Smappee CT Hub, Smappee Power Box and Smappee Genius
All these are essential component required for installation of Smappee infinity.
Some of the key highlighted features would be enough for the users to understand this device and its capability.
Smappee sends real time live data to home owner at their downloaded app to track and check of their devices consumption.
Smappee can summarize and present data reports by day, week and month or even own set period of time.
Modular and comprehensive: Our comprehensive offering means you can pick and choose the feature and services you need in order to deliver a solution tailored to your customer's needs.
Compatible with IoT products
Suitable for one, two and three phase connections.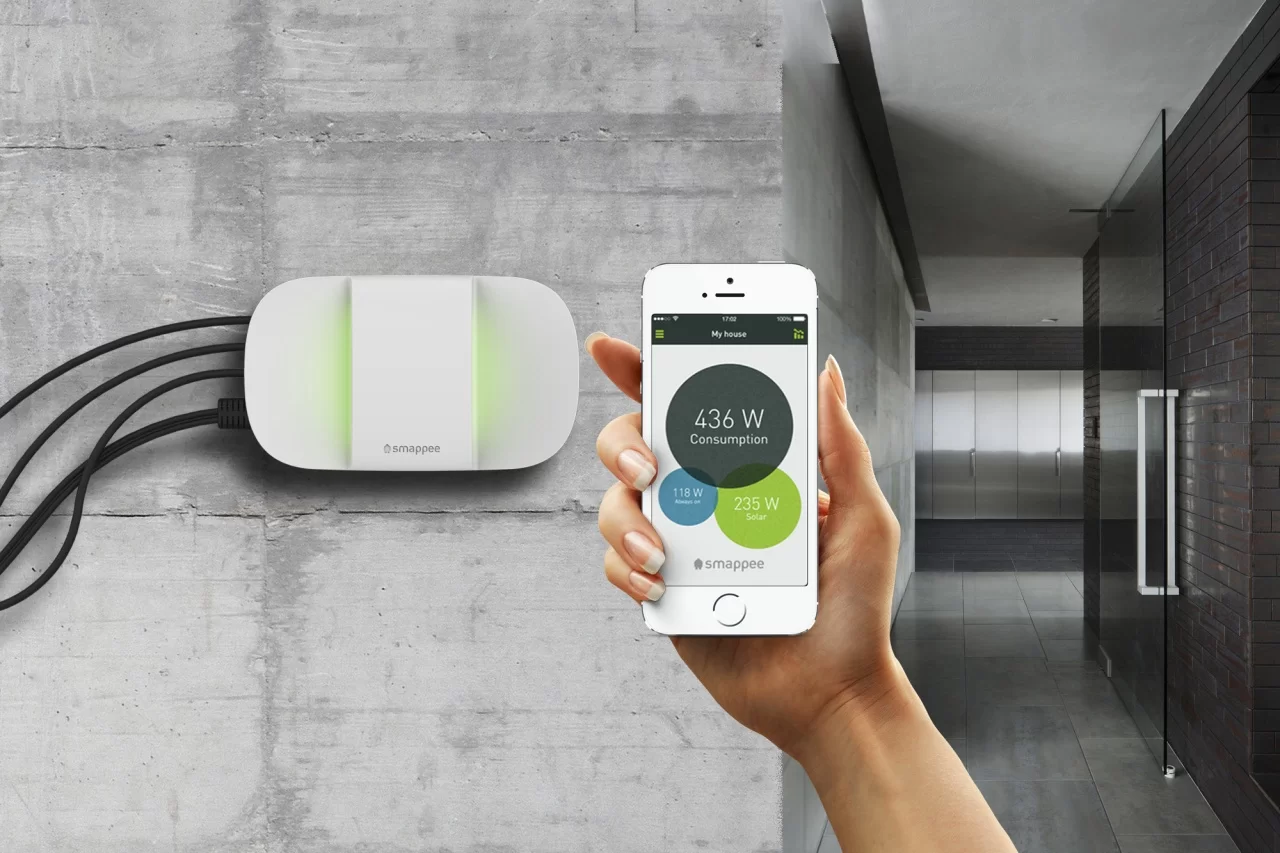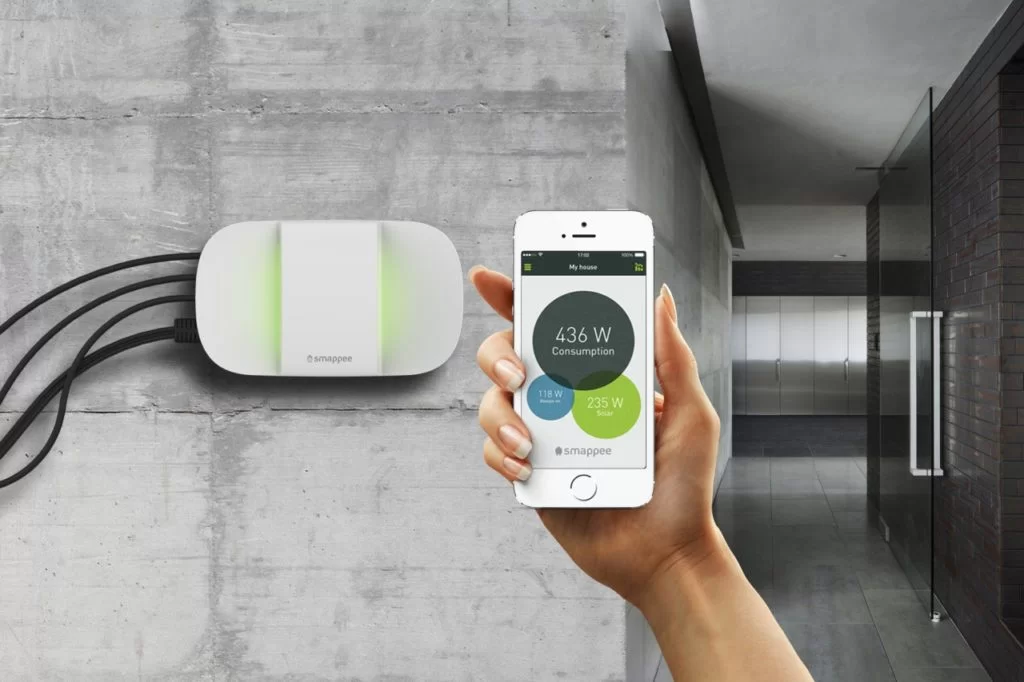 Data Access: Multiple ways you can access data, a complete user friendly dashboard app designed by smappee for depth analysis for the users.
To get to know about more go to this Link…Infinity
Price:
N/A
How to install
1- Turn off the main breaker panel
2- Locate the free fuse or install an additional one
3- Mount the power cable to supply power and enable voltage measurements
4- Mount the smappee power box inside the distribution panel
5- Mount the genius outside the distribution panel
6- Mount the CTs or Rogowski coils onto the load to measure
7- Connect the installed CTs to CT HUB
8- Interconnect the infinity components using a smappee bus cable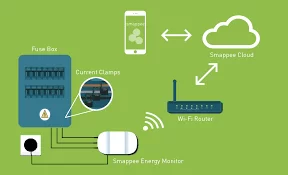 Tutorial of how to Install
Efergy Engage Hub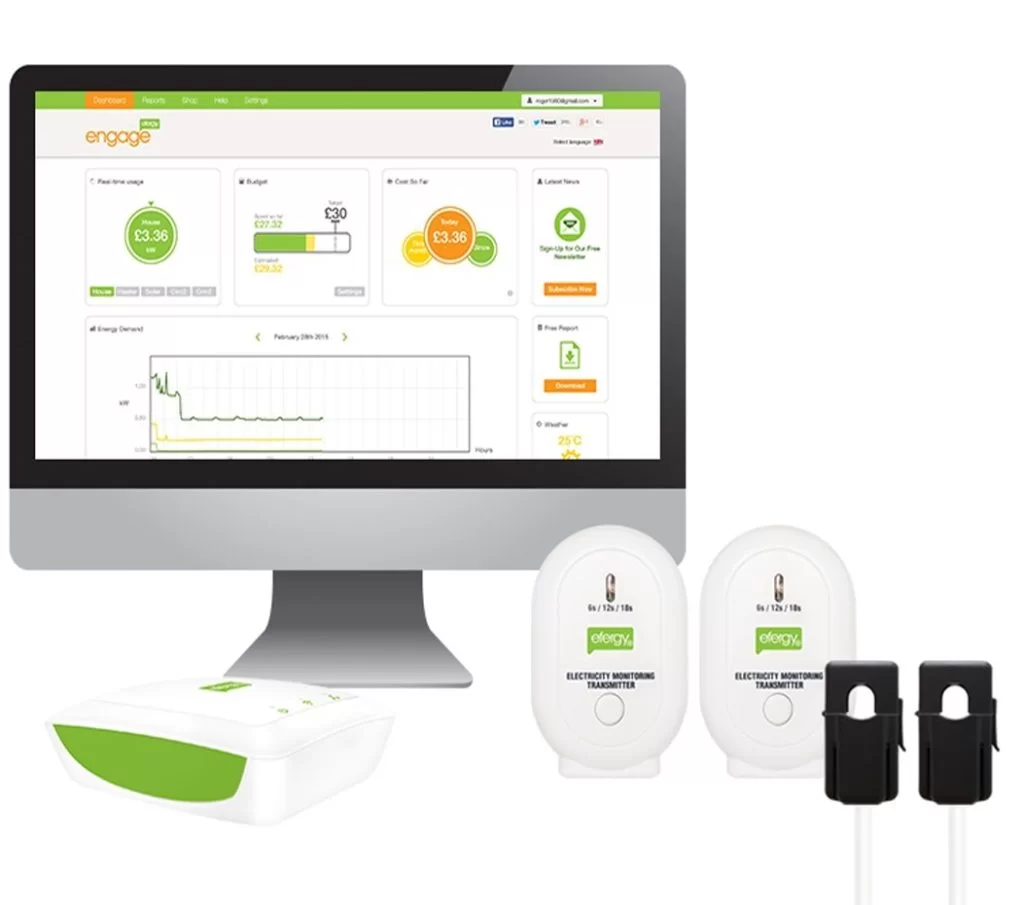 Live Data: It offers you to see live data which device is consuming more electricity than the other one.
Set Budget: You can place budget for month on efergy app and monitor how well you are going, or even make changes accordingly to remain in that budget for full month.
Track: Similarly to other devices efergy engage allows the user to track the cost of electricity as per his requirement, day, week and month or from the date of user choice.
Differences:
Efergy engage offers appliance plug apart from main hub to monitor each device individually for more informed decision, it can add up to 5 plug in to the main hub system.
A separate efergy hub required to connect with your internet router via from cable to receive data from transmitter installed at panel.
To get to know about more go to this Link…Efergy Engage Hub
Price:
How to install
1-Locate your breaker panel feed cable and the feed cable coming from the solar inverter
2-Clip one sensor to each of the feed cables and plug them into the transmitters
3-Plug your engage hub into the internet router via Ethernet cable
4- Install the hub and pair the transmitter
[images cols="three" lightbox="true"] [image link="3101″ image="3101″] [image link="3104″ image="3104″] [/images]
Tutorial of how to Install
Caution: Do not try to install at home, unless you have an electrician license or having a good electrical experience.
Electrician Strongly Recommended for all Listed Devices
Home Automation

>>

Surveillance & Security

>>

Sensors

>>

Whole House Electricity Usage Monitor