A smart light switch is a enabled smart home device that allows you to control hardwired lights, ceiling fans, and even fireplaces with an app from your smartphone or with you voice using a virtual assistant, apple HomeKit is an integrated iOS app from Apple that works on iPhones to provide integrated and connected control of your smart home devices in one app.
List of Apple Homekit Light Switches Compatible Products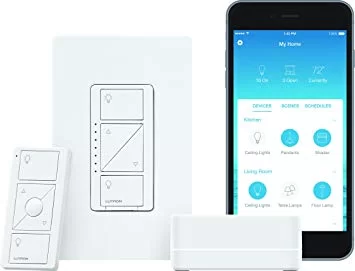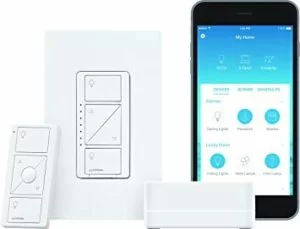 Lutron Caséta Wireless Smart Lighting Dimmer Switch Starter Kit
This kit for hardwired lights offers smart lighting control without the Smart Bridge
It replaces an existing switch and takes three steps and about 15 minutes to install
The kit can control up to 17 bulbs
Kit Include:
In-wall light dimmer
Lutron Claro® wallplate
Pico remote
How to Install
Price: view availability on Amazon
Smart Lighting Dimmer Switch and Remote Kit for Wall and Ceiling Lights
This kit for plug-in lamps offers smart lighting control without the Smart
Simply plug the dimmers into a standard outlet and you are all set.
The dimmer can control up to two lamps.
Kit Include:
Plug-in lamp dimmer
Pico remote
Leviton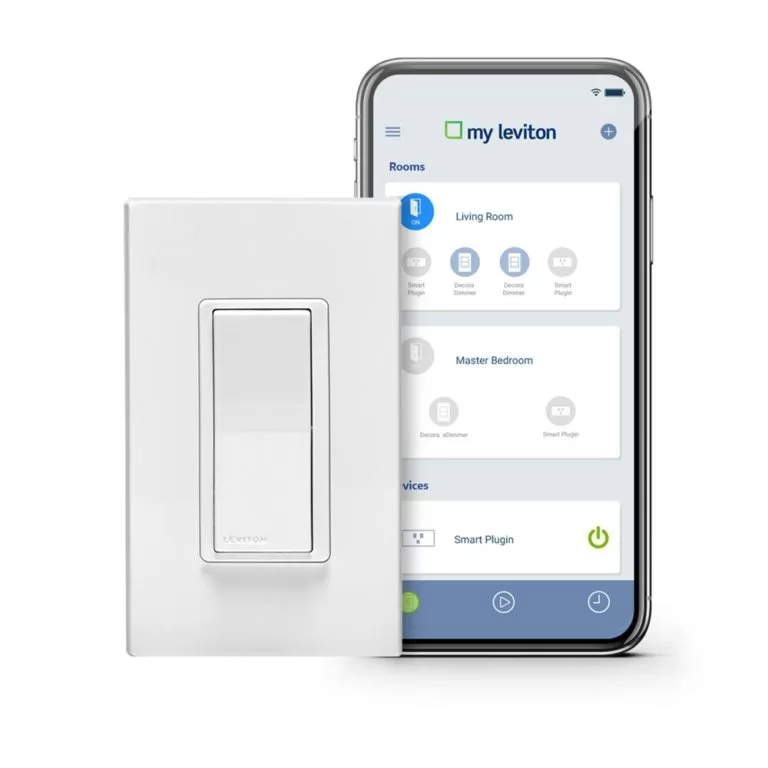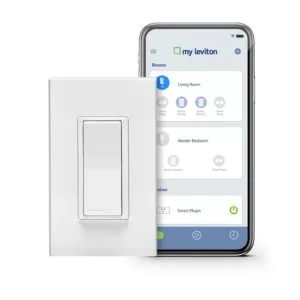 Leviton Decora Smart 600W, 1000W DimmerApple HomeKit
Leviton Decora Smart 15 Amp SwitchApple HomeKit
Overview
Decora Smart Home app lets you control connected loads along with custom settings such as fade rate, bulb type, brightness levels, and LED response
Use Siri on your iPhone or iPad to turn lights on/off or dim with just your voice
No hub required thanks to Decora Smart Home app
Against
No automatic line/load switching
Requires a neutral wire
Price:
Smart 600W dimmer: view availability on Amazon
Smart 1000W dimmer: view availability on Amazon
Smart 15 Amp switch: view availability on Amazon
Eve light Switch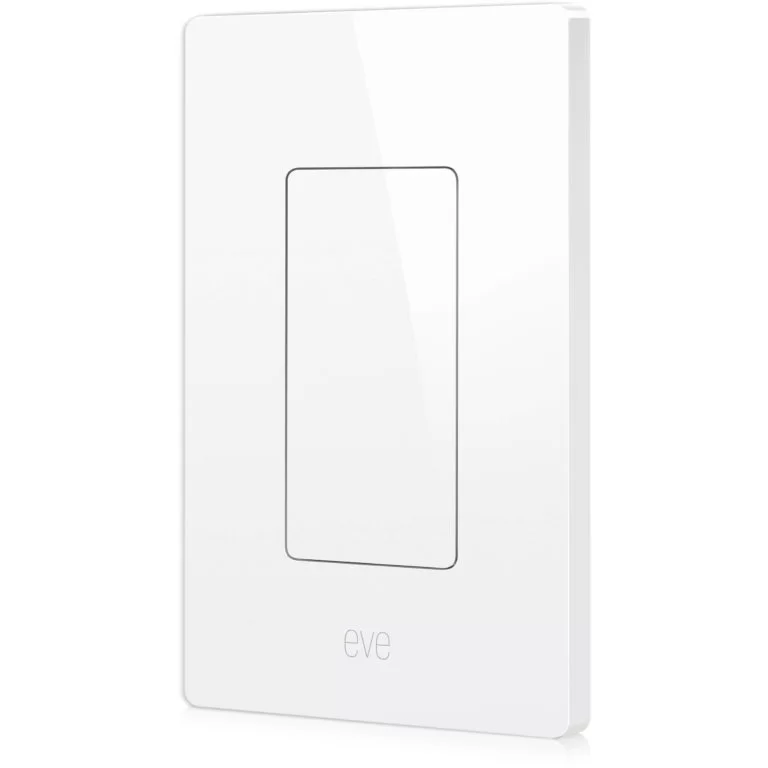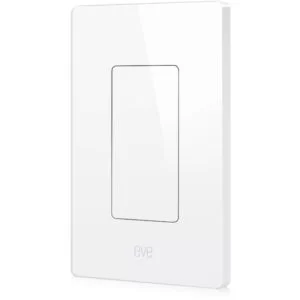 The Eve Smart light switch work on Bluetooth which provides a major disadvantage over the other types of light switches we have listed.
While the HomeKit compatible Eve smart light switches will work with Siri they are range limited with Bluetooth, they directly connect your phone with and not the Wi-Fi network which means you can't control them without your phone.
Against
Doesn't support 3-way installation
No automatic line/load switching
Works only with HomeKit
Price:
view availability on Amazon US
To know about Apple Homekit enabled devices
Philips Hue tap Switch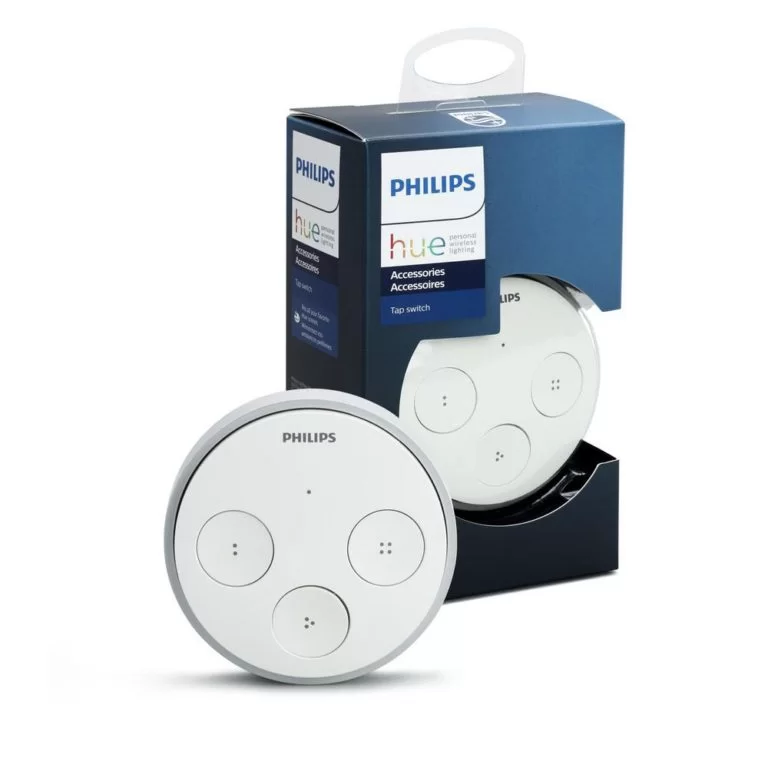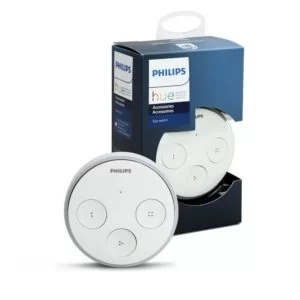 Philips Hue tap switch puts control of your Philips Hue bulbs at your fingertips whenever your iOS device is charging or already in use by other family members. In addition to turning on the lights, Hue tap's four buttons let you instantly select favorite scene creations you've set up with the Hue app or control groups of lights.
Features
The fastest way to recall your favorite Hue scenes
Mount tap on any wall or use it as a remote
No batteries required powered by your touch
Fast, simple installation: No wires, no batteries, no hassle
Freedom to place anywhere on the wall near your door or on the table near your chair
One of the buttons is usable for lights off
Price: view availability on Amazon
FIBARO Button Multicontroller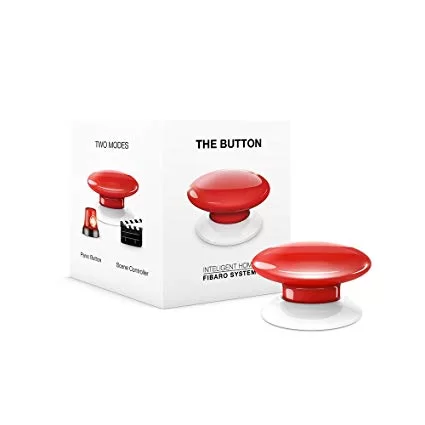 Synchronize The Button with the FIBARO SYSTEM & Apple Homekit and connect it with other cooperating devices.
Their system provides you with wide spectrum of features, which give you immense automation possibilities everywhere you need it the most.
The Fibaro Button lets you control various HomeKit-enabled devices such as lighting, fans, window shades, and locks. You can also run scenes, triggering them with one tap, two taps, or by holding the button down.
Features
Easy to use, app-free control of a single smart home device, multiple devices grouped together, or your favorite scene
You can assign up to three separate actions to a single button
No need for a bridge or gateway; connects directly to your iOS device using Bluetooth low-energy technology
Control smart lighting, thermostats, shades, and many more HomeKit-enabled devices
Price: view availability on Amazon US
Meross Outdoor Switch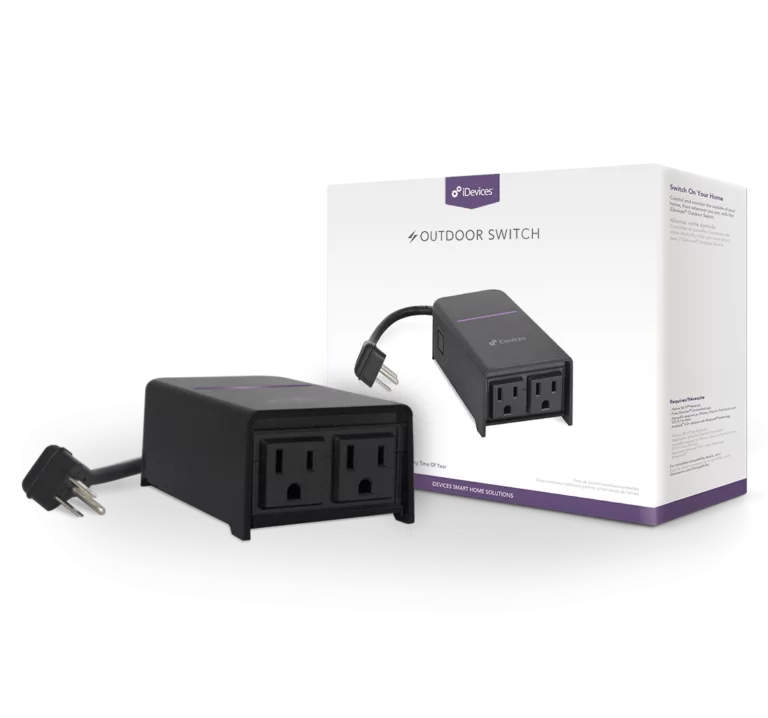 The meross Switch allows you to control and monitor outdoor electronics from your mobile device. Outdoor Switch is rain-tight and its rugged design features dual outlets so you can control two products simultaneously. Use dynamic scheduling to have products turn on automatically when you need them.
Control, monitor, and schedule lighting and other outdoor electronics using your iPhone, iPad, or iPod touch. Apple HomeKit-enabled, download the iDevices Connected app and start controlling power from wherever you are, without logins or hubs.
Features
Tested against harsh conditions like rain, sleet and snow so you can leave it outside without worry
Stay connected even when you're not at home. Control and monitor your electronics with the free iDevices Connected app, from anywhere.
Outdoor Switch responds to Siri®, Amazon Alexa and the Google Assistant, which allows you to control your smart home directly, just by using your voice.
Plug up to two accessories into your Outdoor Switch and start controlling your electronics with the free iDevices connected app.
Price:
view availability on Amazon US
Ecobee Switch+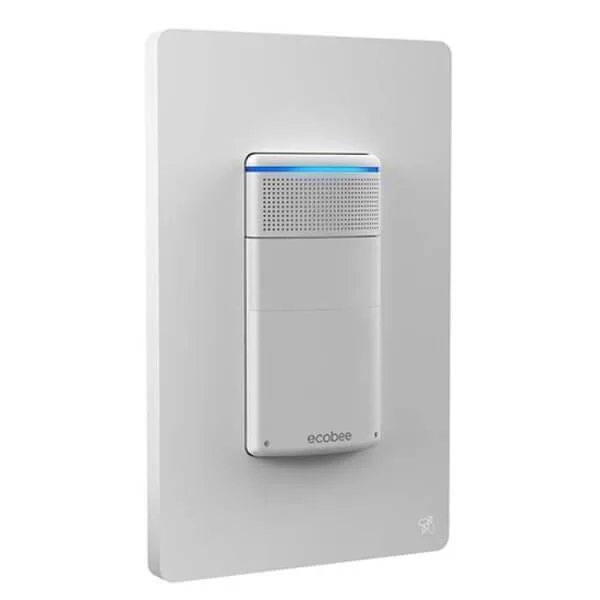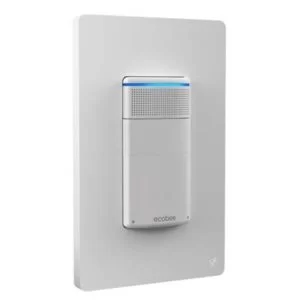 The ecobee Switch+ is much more than a HomeKit light switch because it includes numerous smart sensors that can bring your home automation game to the next level.
the ecobee Switch+ integrates perfectly with Apple HomeKit, it also has native support for Amazon Alexa.
Features
Ecobee Switch+ is the first smart light switch to come with built-in Amazon Alexa. Ask to control your lights, help you out with a task, play music or podcasts, or control other voice-enabled devices in your home
With multiple ecobee devices throughout your home, you can control different parts of your home from any room
Turning off the lights is the last thing on your (or your kids') minds during the morning rush. Smart Off takes care of that using occupancy sensing
Adjust your Switch+ settings easily from the ecobee app on your Android and iOS devices.
Against
Doesn't support 3-way installation
Price:
view availability on Amazon US
Koogeek Smart WiFi Light Switch & Dimmer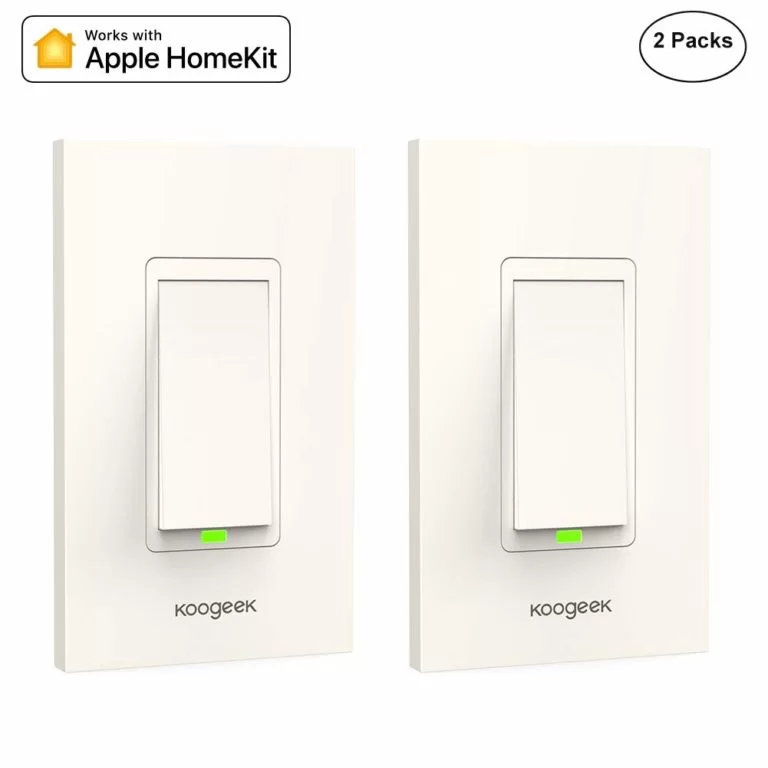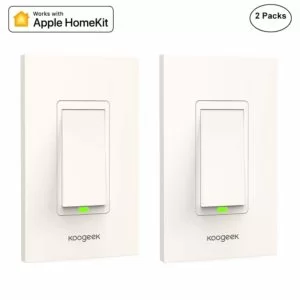 Comply with Apple HomeKit technology. Remotely control Koogeek Smart Dimmer with your iPhone, iPad, iPod touch or Apple Watch.
Using 2.4GHz Wi-Fi to easily pair with and control the switch. Operate the Koogeek Smart Dimmer without complicated installation
Provide advanced security by end-to-end encryption and authentication between a HomeKit-enabled accessory and your iPhone, iPad, or iPod touch.
Scenes enable you to control multiple accessories at the same time. Turn a scene on or off by tapping it, or just asking Siri.
Adjust The dimmer will automatically cut off when the internal temperature reaches 85℃ or the current is over 12A.
The brightness via manual operation or Siri voice commands.
Monitor real-time, daily and monthly electric power consumption via the app.
You can set up your Apple TV (4th generation or later with tv OS 10 or later) or iPad (running iOS 10 or later) as a home hub and control Koogeek Smart Dimmer even when you're away from home.
Against
Doesn't support 3-way installation
No automatic line/load switching
Price:
Dimmer view availability on Amazon US
Switch view availability on Amazon US
Home Automation
Average rating:
0 reviews
Home Automation

>>

Brands

>>

Apple

>>

Apple Homekit Light Switches