Using a Nest Hub or an Echo Show, stream your doorbell camera.
We'll guide you through the process of How to Link Your Smart Display to Your Video Doorbell.
When someone rings your video doorbell, a Google Nest smart display, such as the Google Nest Hub or Google Nest Hub Max, may notify you and show you a live feed from the camera. On a Chromecast-enabled TV, you can also see select camera broadcasts. Eufy, Arlo, Wyze, and Nest doorbell cameras are now compatible with Google display.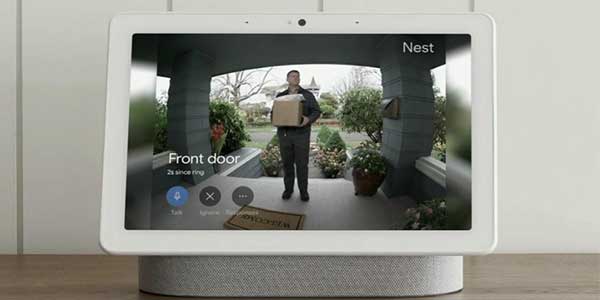 Add your doorbell to the Google Home app on your phone or tablet by tapping + on the main screen.
Select "Set Up Device."
Then select "Works with Google." (For a Google Nest doorbell, choose "New Device").
Choose your camera manufacturer from the list and connect your account. (If you have previously installed a different device from that manufacturer, there's no need to reconnect your account — just tap "Check for New Devices.")
Complete the setup procedure by following the instructions. These include giving your doorbell a name (something easy to remember) and assigning it to a room. (I recommend Front Door for the room and Doorbell for the name since this will bring up the stream when you say "Hey Google, show me the Front Door" or "Okay Google, show me the Doorbell.")
4. Once connected, tap the doorbell icon in the Home App.
You can now use voice commands to stream a live video and audio feed from your doorbell. Use the doorbell name and the name of the Google Nest display or Chromecast TV (i.e., "Hey Google, show my doorbell on living room TV"). If the display is voice-enabled, you can simply say "Hey Google, show the doorbell."
If you have a Google Nest doorbell, you will be able to speak to the visitor through the smart display, as well as see and hear them.
5. To end the live view, say "Hey Google, stop."
If you want to view the camera without a voice command.
Swipe down from the top of the Google Nest display.
Tap Cameras.
And select the doorbell.
Use Your Amazon Echo Smart Display to Stream Your Video Doorbell Camera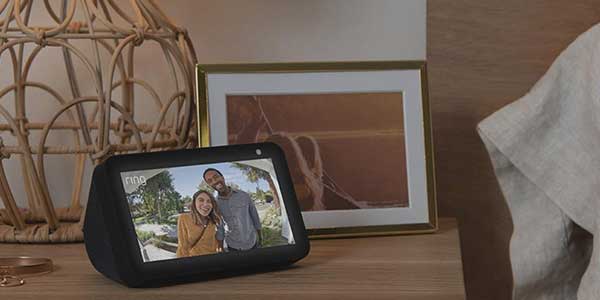 Add your doorbell to the Alexa app on your phone or tablet.
Go to Devices.
Select + in the top right corner.
Select Add Device.
Choose Camera from the list.
And then select your doorbell manufacturer.
Follow the onscreen instructions, which vary depending on the manufacturer, but should include linking an Alexa Skill and directing Alexa to Discover Devices.
Once the device is discovered.
Go into your Devices list in the Alexa app.
Tap "Discovered Devices" at the top, and tap on the name of your new device.
You may change the name here, as well as switch on and off Motion Announcements and Doorbell Press Announcements if they're available. When there's a motion at your doorbell or someone hits the button, they use your Echo Show speakers to make an announcement. You may also choose which Echo devices are used to deliver announcements.
Now you can view a live stream on your Echo Show or Fire TV device by saying, "Alexa, show [doorbell name]."
To stop the stream, say "Alexa, go home" or "Alexa, stop."
If you don't want to use your voice to view the feed
Swipe down from the top of your Show device,
Tap Smart Home.
And select your doorbell camera from the list.
Home Automation

>>

Surveillance & Security

>>

Smart Doorbells

>>

How to Link Your Smart Display to Your Video Doorbell