Alexa has been upgraded to allow users to transfer their favorite music songs, radio shows, or podcast episodes between different Echo devices. With the update, you'll be able to pause playing on one device and resume it on another.
If you have numerous Echo devices in your house, this is a terrific function since it allows you to listen to your favorite music or shows in different areas.
It applies to Echo speakers as well as Echo Buds earphones and Echo Auto.
How to Use Alexa to Transfer Music?
To transfer music, you'll need more than one Echo device or Alexa-enabled speaker. It must also be playing a song or playlist that you wish to move.
Echo Buds
Connect your Echo Buds to your phone through Bluetooth and tell Alexa, "Alexa, move my music here," and the song you're listening to will be transferred to your Echo Buds.
Auto-Echo
The first step is to put the music on hold on your Echo speaker at home. Simply say, "Alexa, restart music," once you're in your car and your phone is linked to the Echo Auto.
Echo Speakers
Just say "Alexa, pause" to the Echo speaker playing music or radio stations you're not interested in listening to anymore, then "Alexa, resume music here" or "Alexa, resume radio here" to the Echo speaker you want to move your music to.
More: Amazon Has Released Four New Smart Switches
How to Use Alexa to Transfer Music Between Echo Devices?
You may also switch between groups of music. If you have numerous Echo devices attached to a group, such as "kitchen" or "bedroom," and wish to move music or podcasts between them, this is a terrific feature.
"Alexa, play my music in the living room," or "Alexa, play my podcast in the kitchen," for example.
This will direct the music or podcast to the group's speaker.
"Alexa, transfer my music to the bedroom" or "Alexa, move my podcast to the kitchen" will return it to the Echo speaker it was previously playing on.
Take pleasure in your music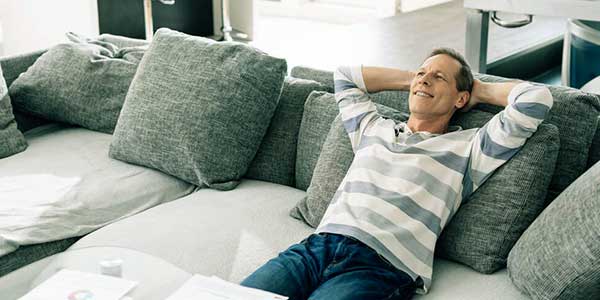 This updated version is a fantastic way to keep your music organized and accessible. You can move what you're listening to throughout your house with just a few voice commands, so you don't have to get off the sofa.
It's unclear when the moving audio functionality will be available for Alexa devices from companies other than Amazon.
So, the next time you're getting ready for work in the kitchen and want to listen to some music, or you're resting in the bedroom and want to listen to the news, Alexa can effortlessly shift information around.
Home Automation

>>

Brands

>>

Amazon

>>

How to Use Alexa to Transfer Music between Echo Devices