When launched into the market for the first time, it's a total game changer, Ikea smart blind has nearly all the attributes similar to pricey smart blind when you opt for the same specs.
However few drawbacks keep Ikea smart blind, but it is definitely a first choice of any consumer who needs smart blinds in terms of quality and price.
Pros
Budget friendly
Compatible with Alexa, Siri and Google Assistant
Control from smart app via download from IOS or Android
Magnetic wireless remote comes included.
Ikea Smart Blind
Ikea motorized blinds support voice controls via Siri, Alexa or the Google Assistant and start at just $129. Most everything else in the smart shade category costs quite a bit more than that up to $179.00 for 48inch width in their inventory and a Tradfri hub cost extra $35.00 to make them smart, sync with Alexa, Google Assistant or Siri.
It works just like a Philips Hue Bridge, translating the ZigBee signals sent by your Tradfri lights and Fyrtur blinds into something your home network can understand. The Tradfri app also includes controls for Ikea's line of smart speakers.
With the Gateway up and running and everything properly paired up, you'll be able to raise and lower the blinds from your Android or iOS device. You can also program your blinds to open and close on an automated schedule. And, importantly, the app tells you how to specify a maximum extension length for each blind, which keeps it from spooling out onto your floor when you tell it to lower to 100%.
With a battery that is rechargeable through MicroUSB, they're also convenient.
Each Fyrtur shade comes with a rechargeable lithium-ion battery to power it, a wireless remote to control it at a touch, and mounting brackets that you'll need to screw it into place.
In comparison to other smart blinds,
Serena by Lutron is an affordable line of smart blinds. Both roller shades and honeycomb styles are available with a few different light filtering options. Lutron offers more than 150 different fabric choices. So, there is probably a style that will compliment your home. The motor is battery powered and compatible with Google Assistant, Apple HomeKit, Apple Watch, Sonos, Alexa, Samsung, as well as the brand's native app. consider also looking into these smart appliances that are worth it.
A single motorized automatic blackout shade from Lutron's Serena range up to around $660 to up to $800 and added it to an app and voice control Lutron Bridge
Hunter Douglas Powerview home automation system has all the bells and whistles anyone could want in a smart blind system. There are lots of interesting design choices including blinds that move vertically and horizontally and even smart blinds for skylights.
Powerview works with Alexa, Homekit, and Google as well as higher-end smart home systems such as Elan and Crestron. But you can also control the blinds with a remote, the Hunter Douglas app or a physical sensor on the window treatments themselves. Hunter Douglas is a great choice for anyone who takes smart technology seriously.
These smart blinds starts from $400.
What about a smart shade from Somfy? You'll have to connect with a third-party dealer and pay who knows what.
Downside of Ikea smart Blind
While there are two different smart shade models available in Sweden, the United States will only be getting the Fyrtur blackout shades (at least for now).
Ikea is only launched this product in one style, which is a textured grey woven shade with small flecks of white. While minimalist and modern, this look isn't exactly going to blend into every single home's decor scheme.
No way to manually raise or lower the shades when the battery is dead.
Conclusion
About the fact that Ikea smart blinds have no personalized option like Somfy, Serene and others, but worth the price when compared with others. All smart automation looks almost the same as other smart blind high-end brands, so this is the best choice you have for a price sensitive user.
Ikea Smart Blind Specifications
FYRTUR which is a blackout blind available in the US, Canda, EU and UK
KADRILJ which is a shade version – not available in the US and Canada
Battery operated.
ZigBee protocol
EU sizing 100x195cm, 120x195cm, 140x195cm, 60×195cm & 80×195cm
US sizing 23×76 3⁄4″, 27×76 3⁄4″, 30×76 3⁄4″, 32×76 3⁄4″, 34×76 3⁄4″, 36×76 3⁄4″, 38×76 3⁄4″ & 48×76 3⁄4″
In the box
IKEA FYRTUR blackout blind or Ikea KADRILJ shade version
Mounting brackets
Battery
USB charging cable
Signal repeater
Remote control with a magnetic mounting plate.
Power point for charging and Signal repeater.
How to install IKEA Smart Blind
Setting up the TRÅDFRI Gateway is fairly easy. Here's what you need to do:
Open the gateway's cover by turning it counter clockwise.
Plug in the ethernet cable and connect its other end to the router.
Plug in the power cable, connect its other end to the wall outlet and turn it on.
Make sure all three indicator lights are turned on.
Getting Started: A Final Go through
Before we proceed, make sure you have got the following done and ready:
FYRTUR blind is assembled and installed.
Battery is fully charged and inserted inside FYRTUR (refer to page 19 on the manual).
Battery is inserted inside remote control (refer to page 21 on the manual).
TRÅDFRI Signal repeater is ready.
Let's get started!
Step 1: Paring Home Smart app with Gateway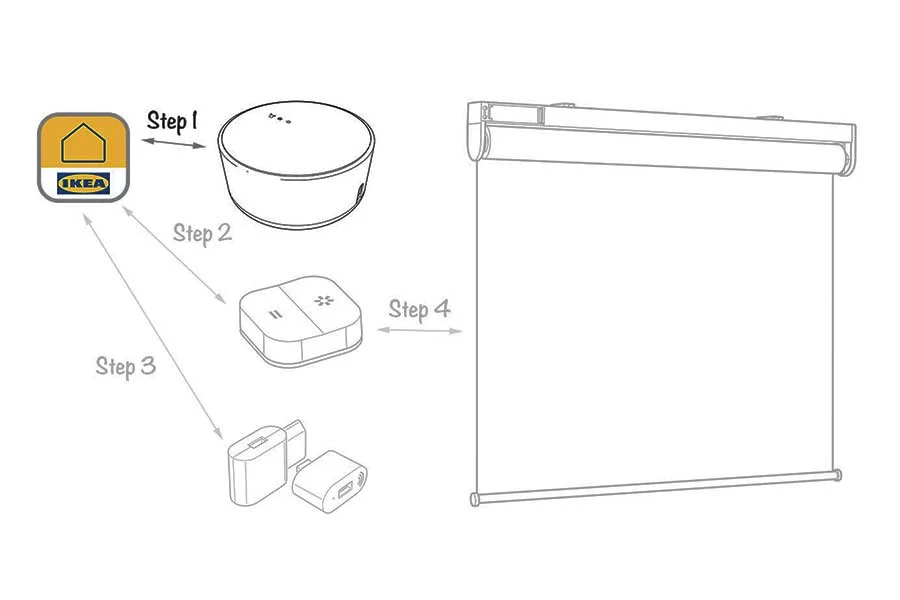 In this section, we will be pairing IKEA Home Smart app with TRÅDFRI Gateway.
First, let's get the IKEA Home smart app connected to the gateway.
Launch the app and then tap Next.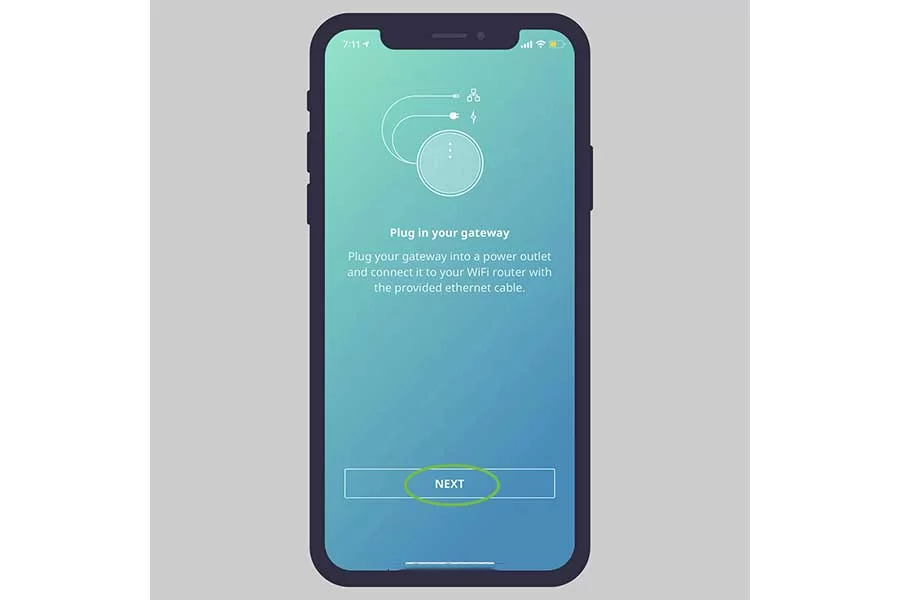 2. Tap Scan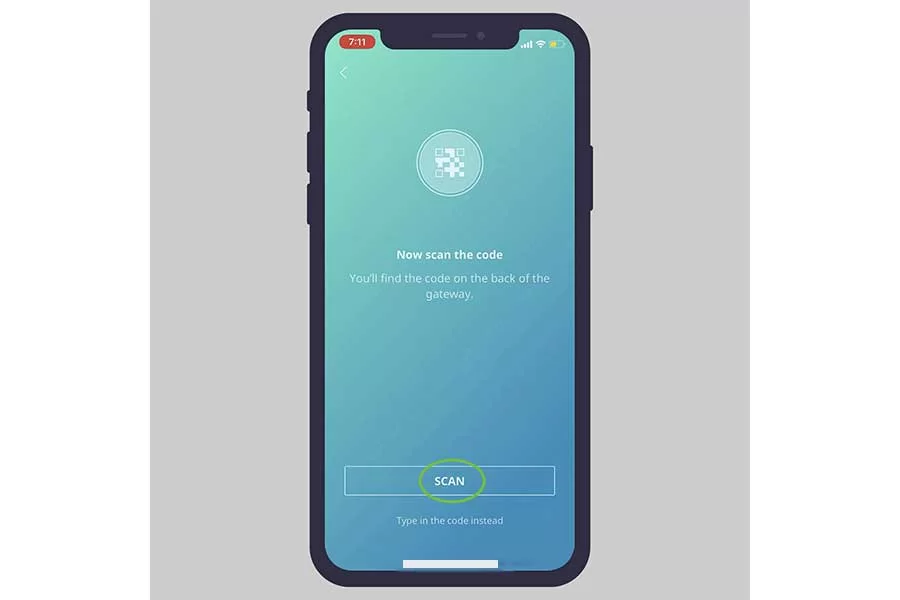 3. Locate the QR Code at the bottom of your gateway, and point your device's camera on it.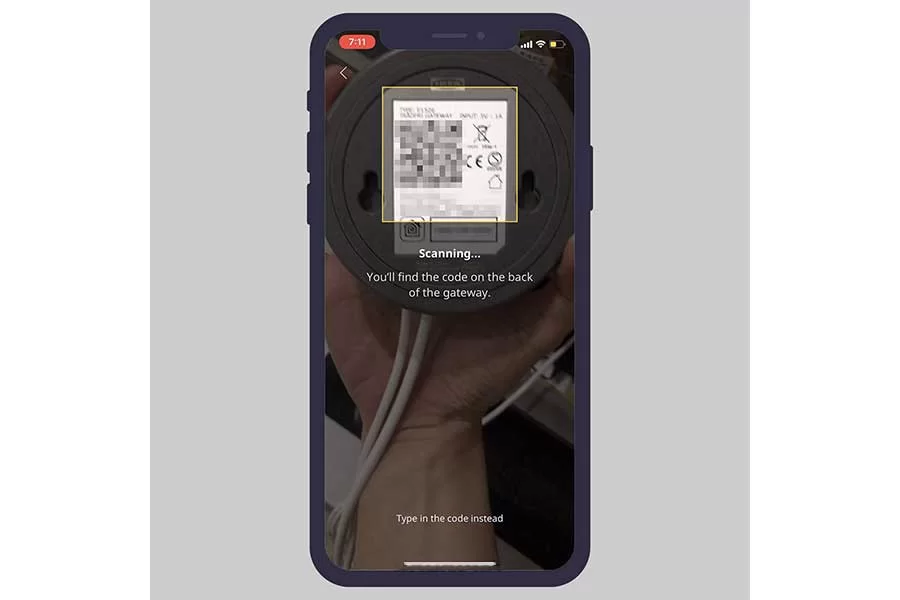 4. Tap Next, and then tap Get Started.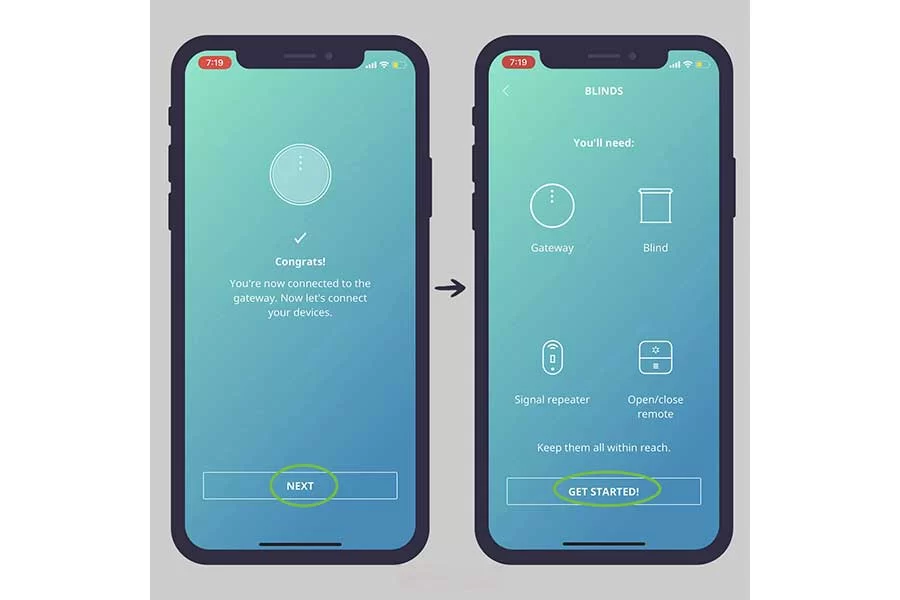 Step 2: Pairing Home Smart app with Remote
After pairing our device with the TRÅDFRI Gateway, we will proceed to pair IKEA Home Smart app with the blind's remote control.
Un-screw the bottom cover of the remote, exposing the battery.
Bring it near the gateway and hold down the pairing button for 10 seconds.
A white light on Gateway will start blinking indicating that a pairing is initiated. On the IKEA Home smart app, "Finding your device" will be displayed.
4. When device is found, here's what you will see on your app.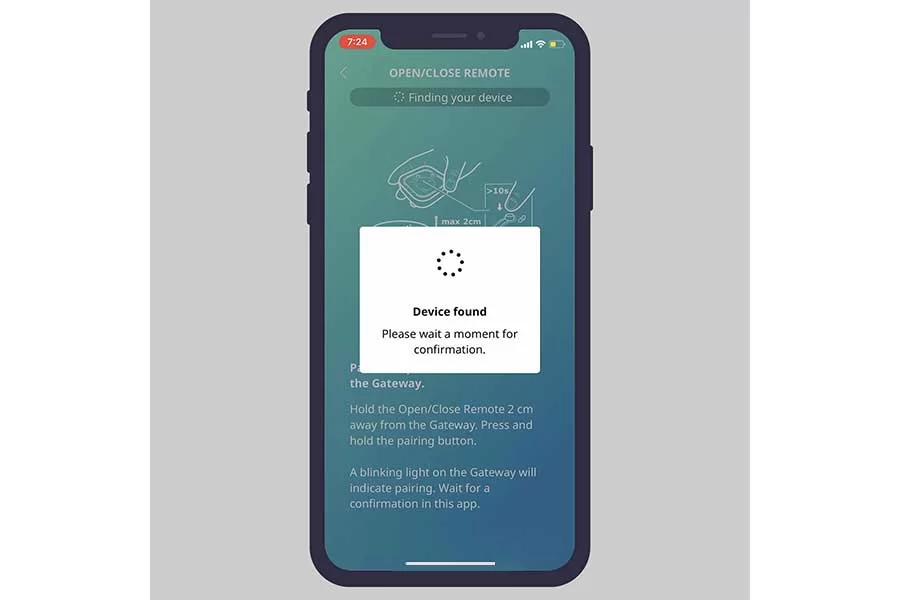 5. When the remote will be successfully paired with your device, here's what you will see on your app.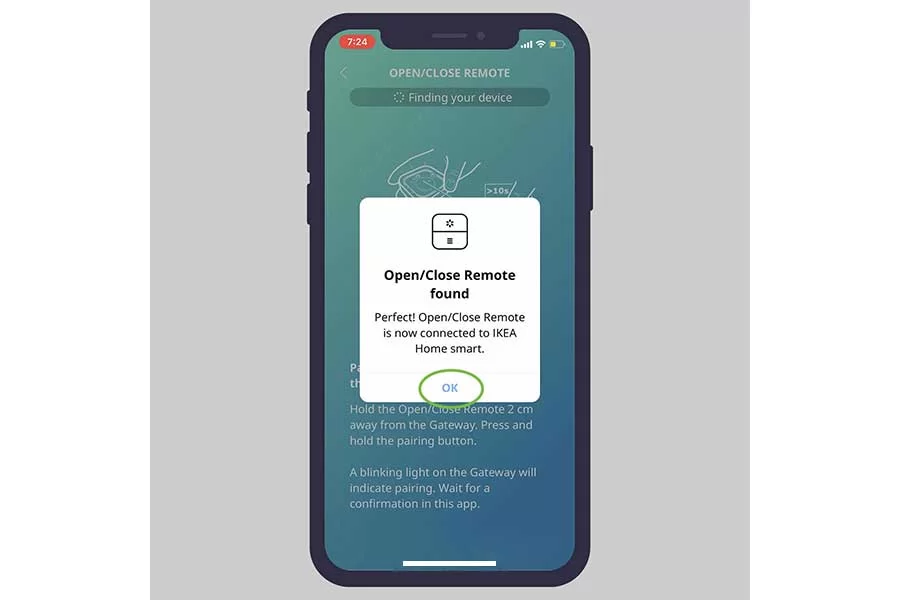 6. Now click OK.
Step 3: Pairing Remote with Repeater
In this step, I will tell you how to pair the blind's remote control with the signal repeater.
Bring the remote near the Signal repeater.
Hold down the pairing button for 5 seconds.
A white light on the Signal Repeater will start blinking indicating that a pairing is initiated. "Finding your device" will also be displayed on the IKEA Home smart app.
When the device is found, here's what you will see on your app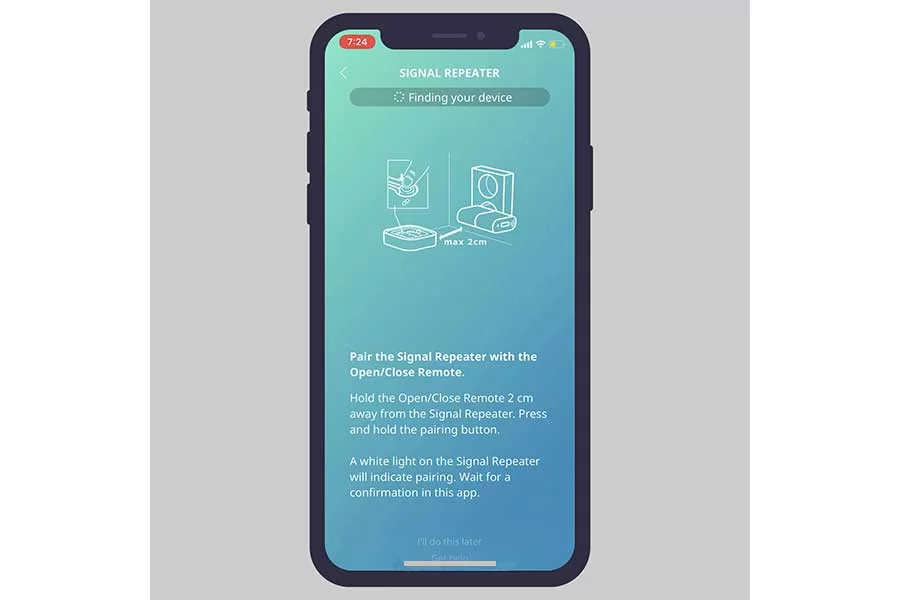 5. When it's successfully paired, here's what you will see.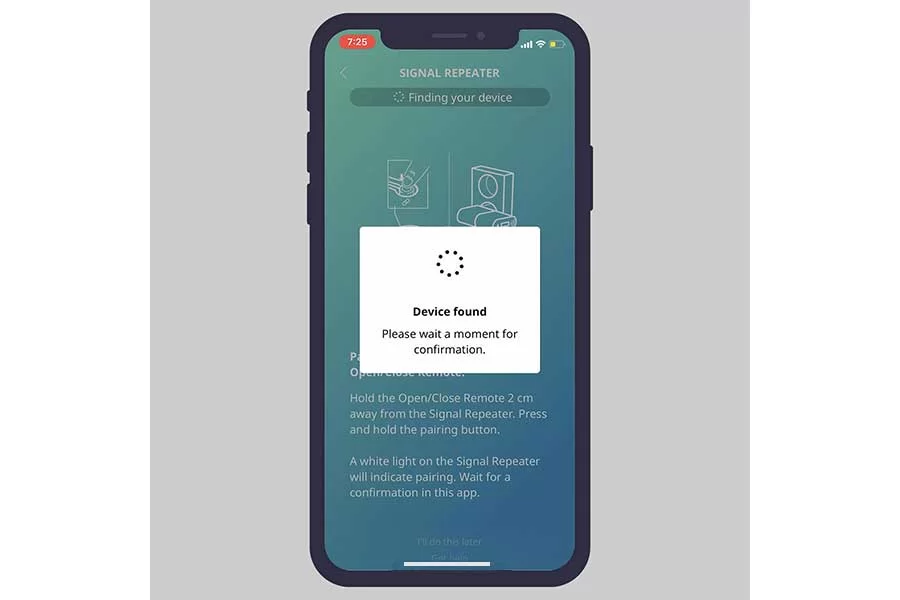 6. Now click OK.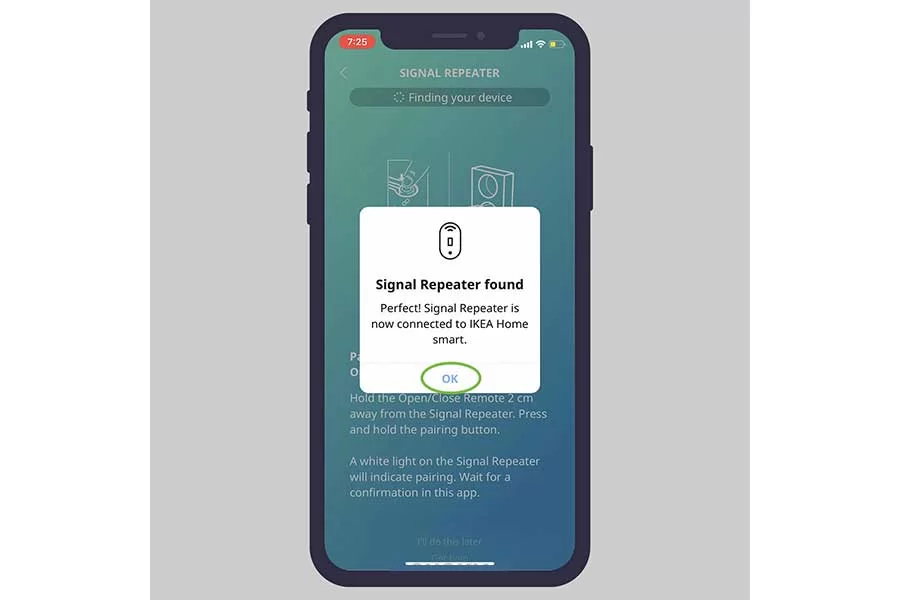 Step 4: Pairing Remote with the blind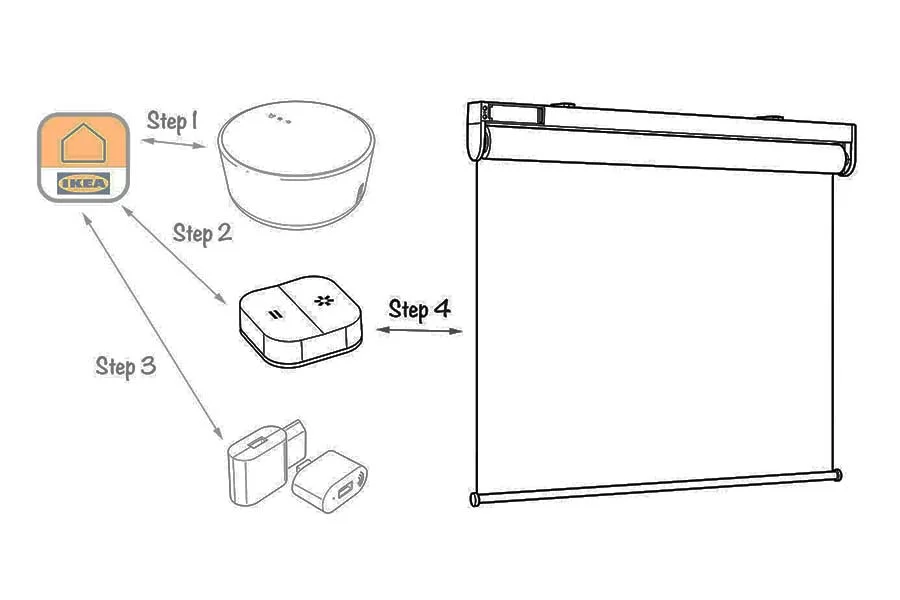 Once pairing with the Signal Repeater is done, our final step is to pair the blind's remote control with the blind itself.
Short press both buttons on the blind simultaneously. A white light on the blind would indicate that it is ready for pairing for the next 2 minutes.
Bring the remote near the blind and hold the pairing button for 20 seconds.
When device is found, here's what you will see on your app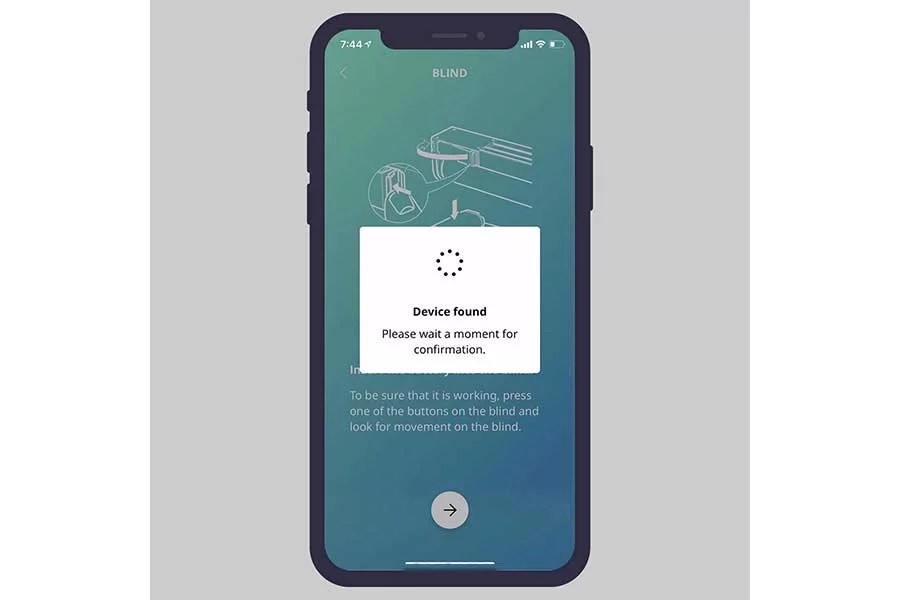 4. When it's successfully paired, here's what you will see.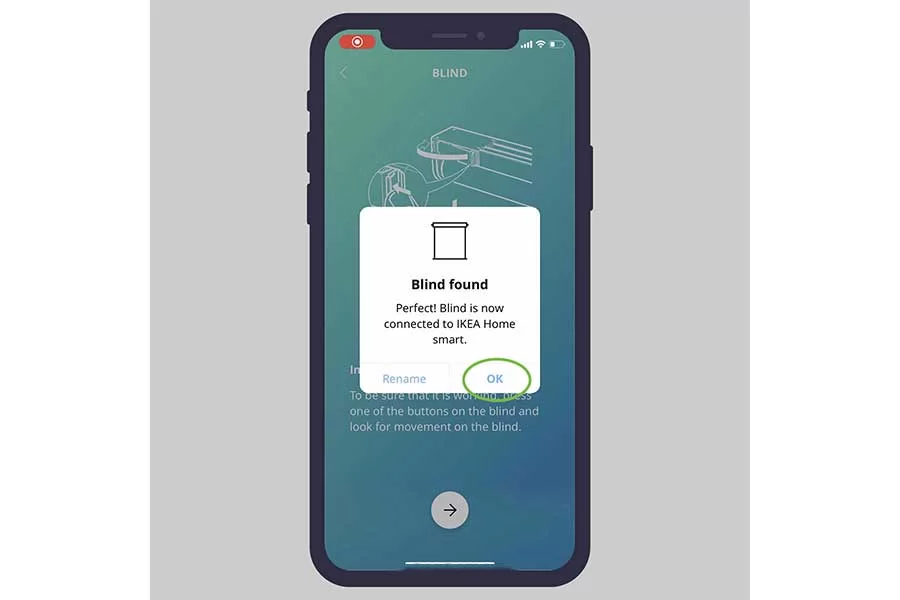 6. Here, click OK.
Step 5: Connect Home Smart app with smartphone
After your IKEA Home Smart app has successfully connected to FYRTUR blind, the signal repeater, and the TRÅDFRI Gateway, you can now connect it to your smartphone or tablet.
Apple Home App
Launch the Apple Home app on your iOS device.
Tap the + button on the top right corner.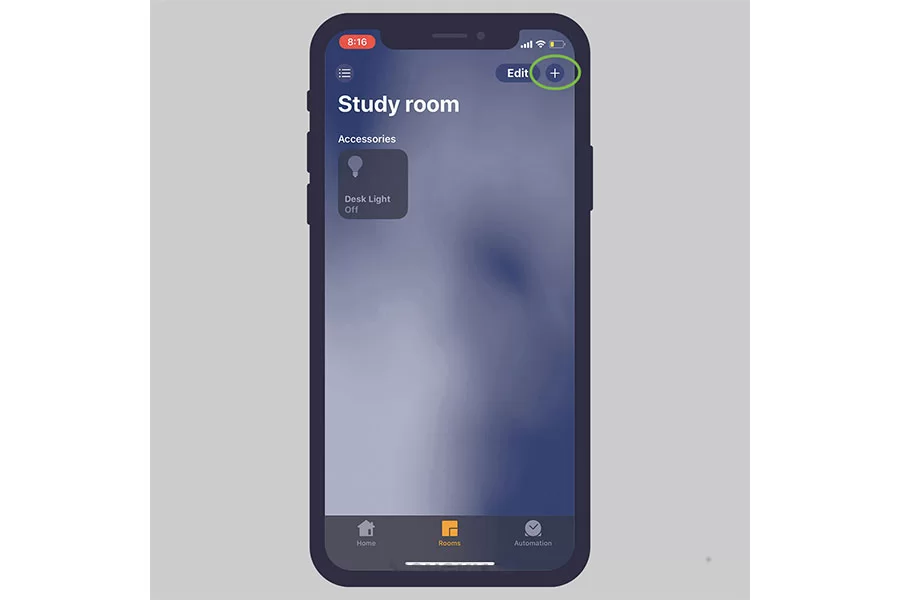 3. Then tap Add Accessory at the bottom.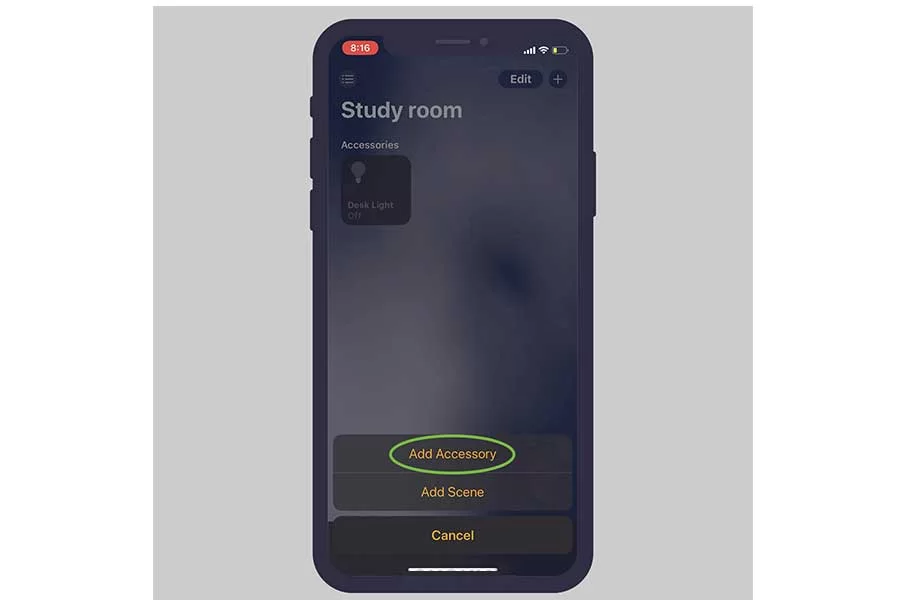 4. Bring your device close to the Gateway, locate the string of numbers at the bottom of your gateway and point it to your device's camera.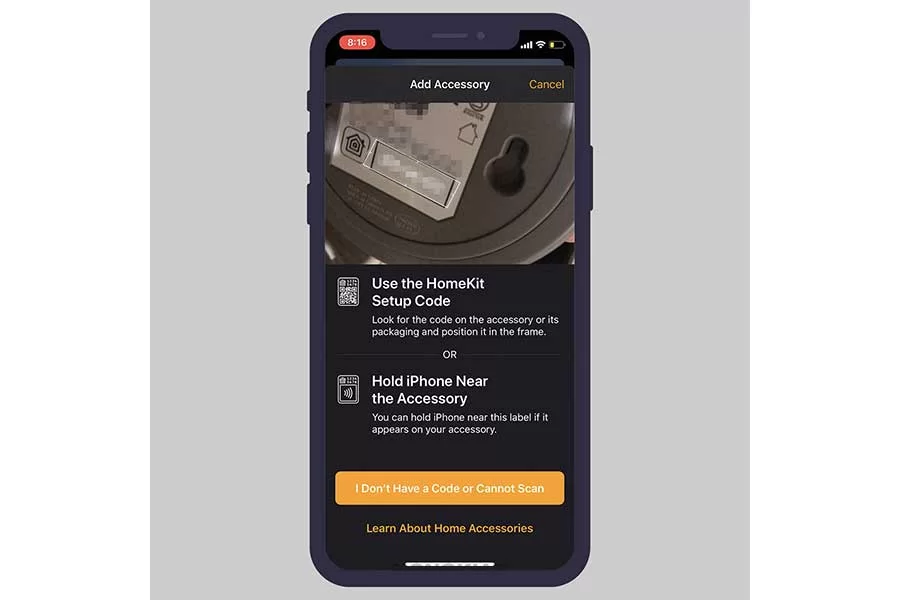 5. Tap TRADFRI gateway to add it to the Home app.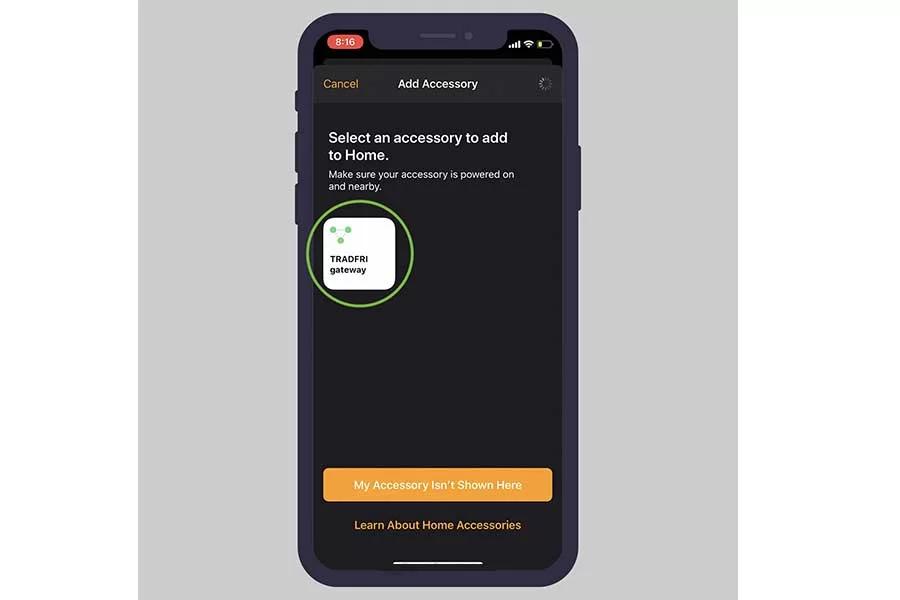 Google Assistant app
Launch IKEA Home Smart app on your Android device.
Tap on the Gear icon in the top right corner.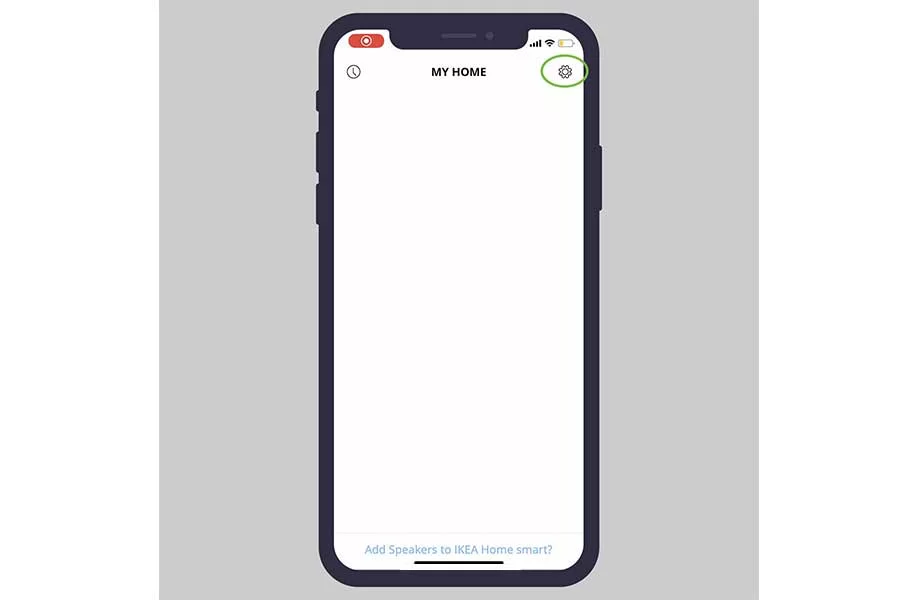 3. Tap Integrations and then tap Google Assistant.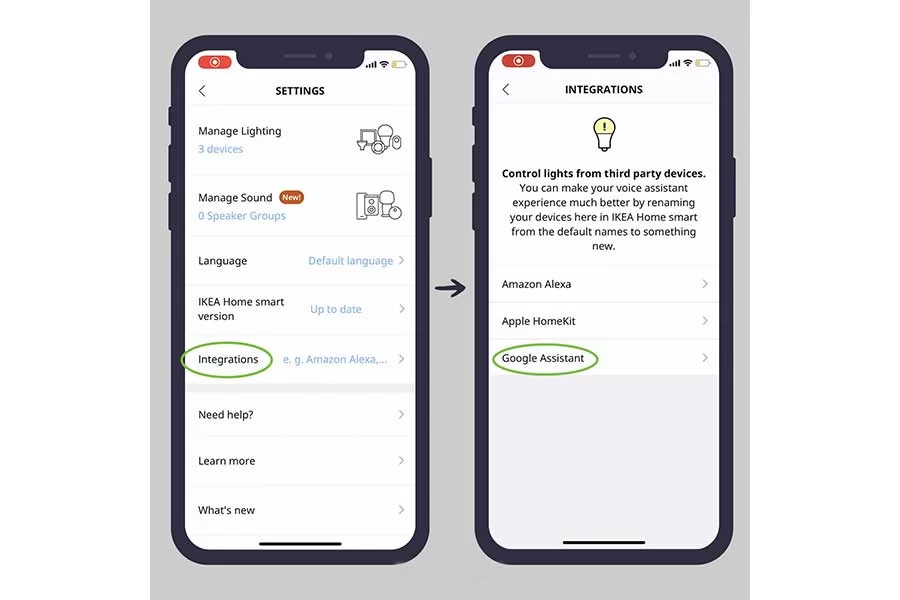 4. Tap Enable to proceed and then tap Continue.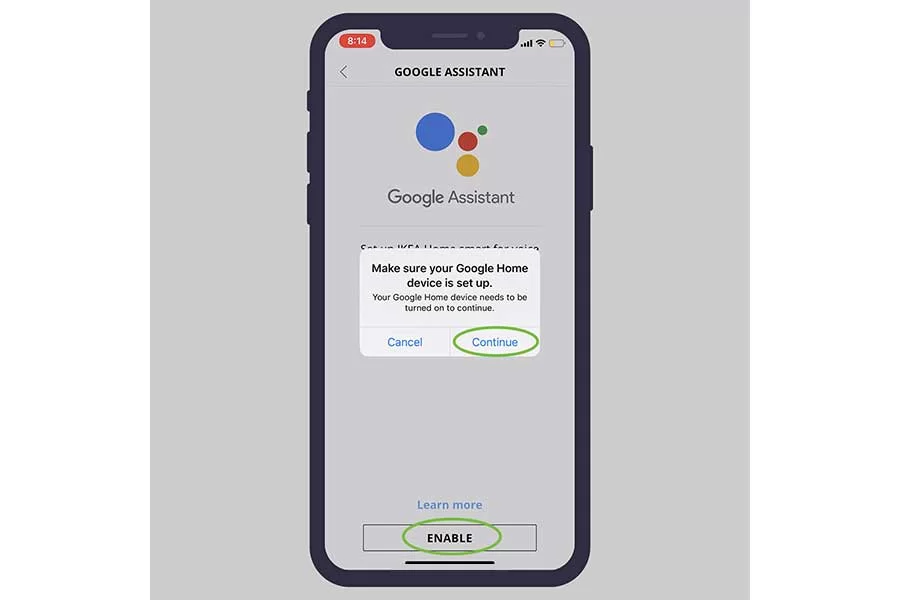 5. Sign in to Google Account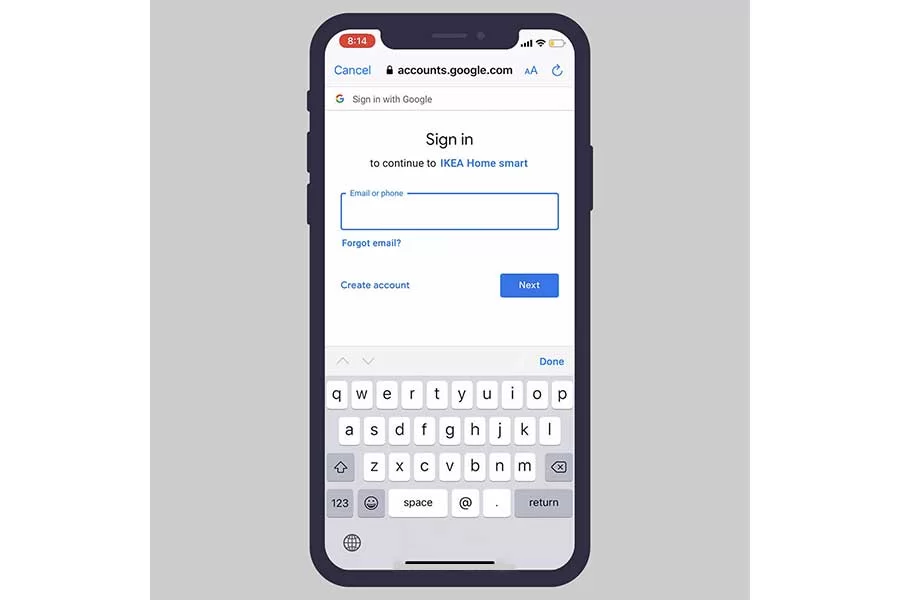 How do I reset the remote control to the factory settings?
Press the pairing button on the remote control 4 times.
How do I set the maximum drop on the blinds?
Move the blinds to the desired position using the remote control or buttons on the blind. When the blind is in the desired position, you can double press the up or down button on the blind to save this position as the new maximum level of extension.
Home Automation

>>

Other

>>

Other Smart Devices

>>

Ikea Smart Blind