Bose Home Speaker 300
The Bose Home Speaker 300 is one of the most versatile speakers you'll find and it manages to remain below the $200 price point which is fair to expect from a smart mid-size speaker. The understated look can be at home in almost every room and its 360-degree sound field ensures you can position it on any counter or table and still have decent sound in the room.
This is a very loud speaker for its size, and clarity does begin to suffer as the volume nears its max, but for most uses, it's not going to be a deal breaker.
Sonos One
Sonos One kicked off a revolution. It's the first smart speaker that doesn't require consumers pick between smart and sound quality (it supports both) because it'll be the first smart speaker in the very distant future that doesn't make users select between Alexa , Google Assistant because Siri (it will include all three).
The Sonos One is a spectacular speaker, and the best smart speaker on the market in 2020. It consistently impressed with the sound quality in both standalone and stereo speaker modes and how Alexa has continued to grow.
But Sonos isn't alone in its high-end ambitions. While it remains the best value.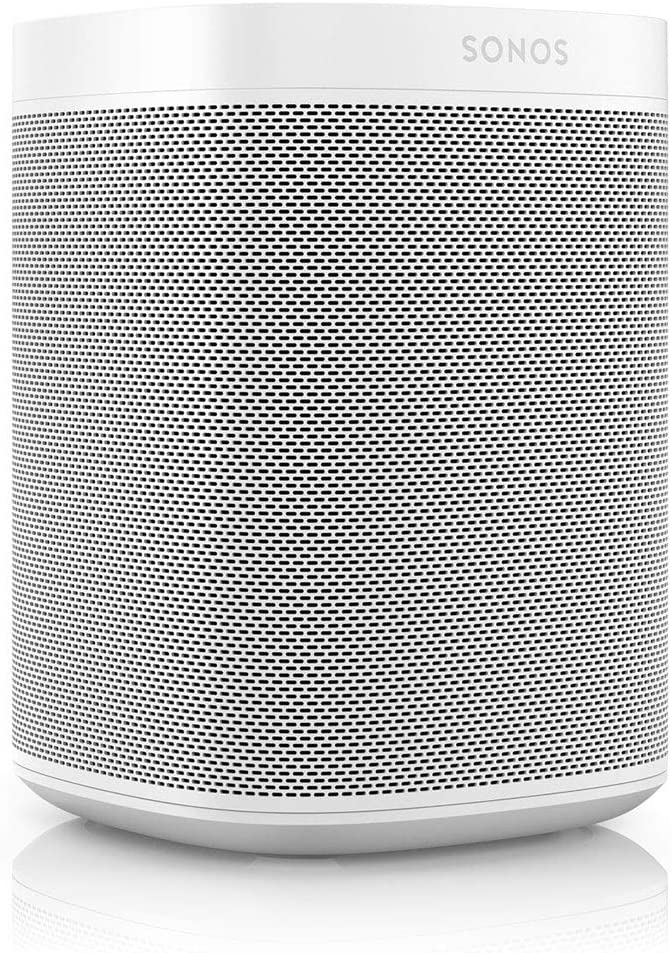 | | | |
| --- | --- | --- |
| Model | Sonos One | Bose Home Speaker 300 |
| Weight | 1,9 kg | 0,9 kg |
| Dimension | 16.14 x 11.97 x 11.97 cm | 16.1 x 14.2 x 10.2 cm |
| Channel Type | Mono | Mono |
| Streaming Bluetooth | No | Yes |
| Streaming WiFi | Yes | Yes |
| Microphone | Yes | Yes |
| Microphone, amount | 6 | 8 |
| Voice controll | Yes | Yes |
| Voice controll, Alexa | Yes | Yes |
| Voice controll, Google | Yes | Yes |
| Spotify | Yes | Yes |
| Deezer | Yes | Yes |
| Amazon Music | Yes | Yes |
| Price At Amazon | $199.00 | $199.00 |
Compare streaming services – Sonos One vs Bose Home Speaker 300
Streaming service
Sonos One
Bose Home Speaker 300
Aldi life Musik
Yes
No
Amazon Musik
Yes
Yes
Apple Musik
Yes
No
Deezer
Yes
Yes
Google Play
Yes
No
Groove Music
Yes
No
iHeardRadio
Yes
Yes
Pandora
Yes
No
SiriusXM
Yes
Yes
SoundCloud
Yes
No
Spotify
Yes
Yes
TuneIn
Yes
Yes
YouTube Music
Yes
No
Still others (more unknown)
Current list at Sonos
Complete list
Current list at Bose
Connectivity Sonos One Vs Bose Home Speaker 300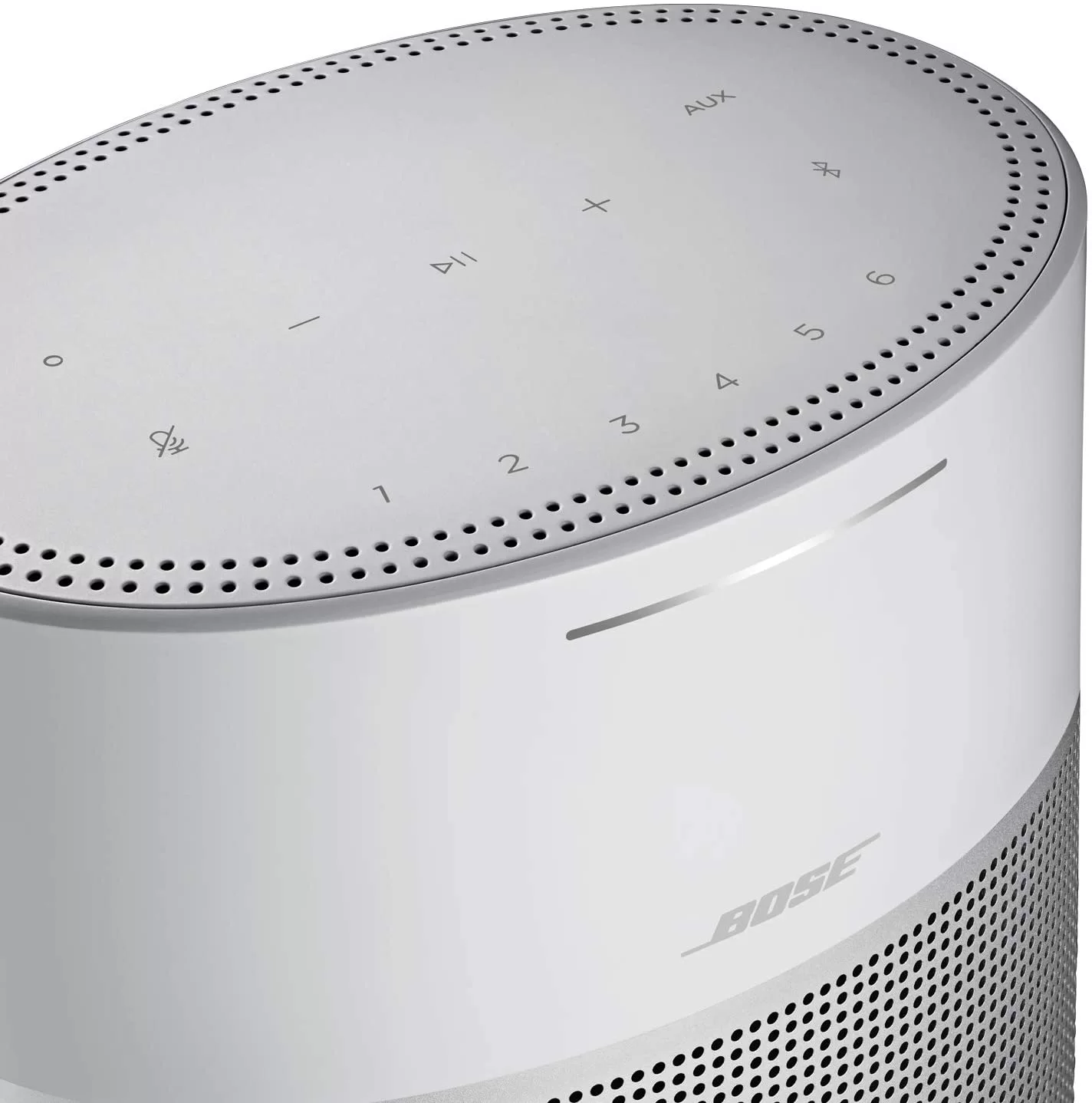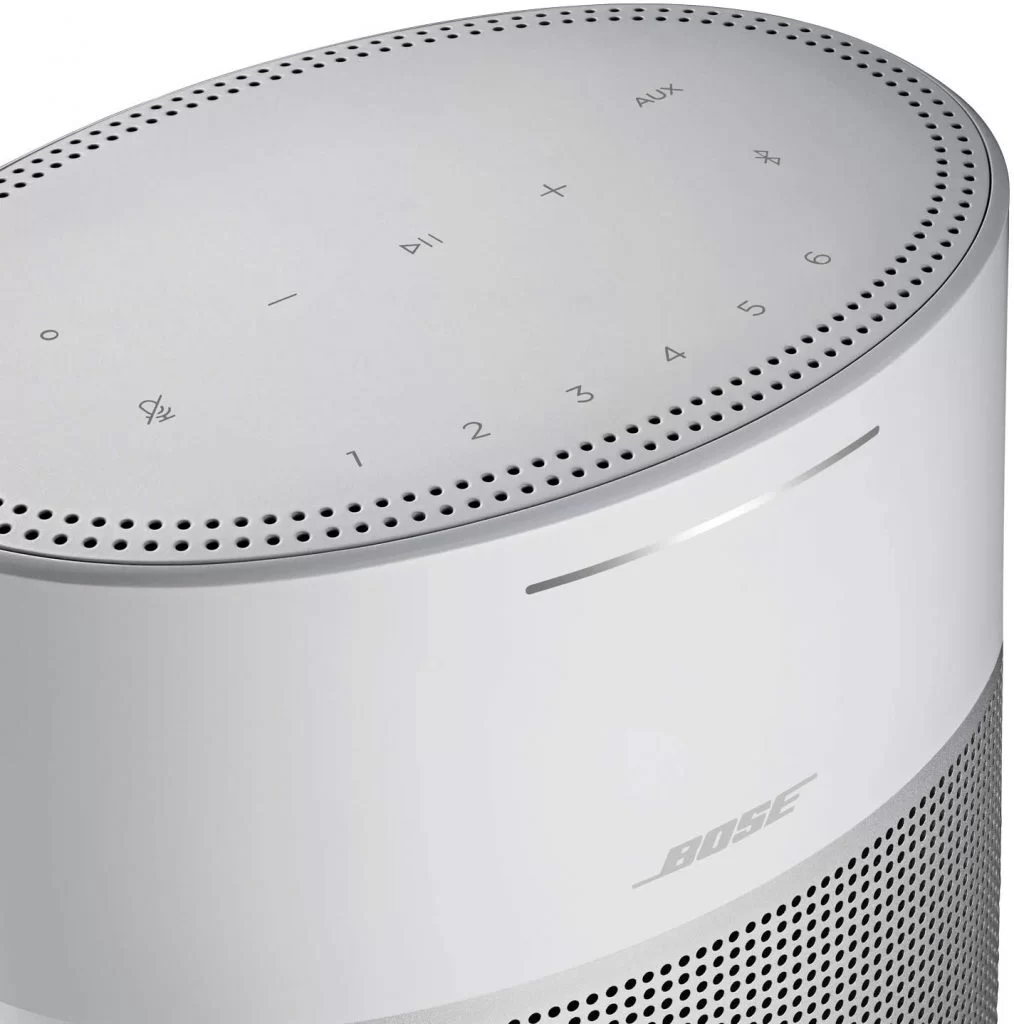 In terms of connectivity, Bose's & Sonos smart speakers really excell. Both capable of streaming music via WiFi, Apple Airplay 2, Bluetooth, Spotify Connect, Alexa and Google Assistant.
Bose Music App, Alexa and Google Assistant, or even a 3.5 mm cable. It doesn't matter if you listen, this speaker will bring you perfectly.
However, while the Bose also streams music via Wi-Fi and Bluetooth, the Sonos One relies on Wi-Fi (or AirPlay 2) – there's no Bluetooth. Point for Bose, then.
Sonos One impresses in other areas, though. Namely support for over 50 different audio streaming services including Spotify, Deezer, Tidal, TuneIn, Audible and Amazon Music. What's more, they all support voice controls out of the box, making the Sonos One the best choice for music streaming fans. Point for Sonos.
Features of Sonos One Vs Bose Home Speaker 300
All smart speakers have at least a few physical buttons. Most commonly you'll see buttons for smart assistant activation, volume up/down, and microphone on/off in Sonos. But here the Bose 300 ahead of Sonos by having an extra physical control, as the top of the speaker is home to not only the standard three buttons, but also play/pause, Bluetooth, Aux, and seven preset buttons.
You can program the presets in the Bose Music app or by pressing the physical button for a long time, and they provide one-touch access to your favorite playlists, podcasts and stations. This functionality is a remarkable discovery in smart speakers and it's useful for those of us who always hear the same things.
Sonos Vs Bose 300 App
Bose intuitive app is where you'll choose your smart assistant, adjust bass and treble, view and change your presets, and change what's playing. It's a simple, intuitive app that somehow manages to do a lot without being confusing. It's available in both the App Store and Google Play, so both Apple and Android users are covered.
But when choosing between two of them then by far the Sonos wins, and remains the best in the business for usability and for bringing practically every streaming service (and your own stored tunes) together under one roof. Spotify Connect is on board, too.
Sonos Vs Bose 300 Sound
The Sonos One features two digital Class-D amplifiers that are tuned to match a tweeter and a midrange Woofer. The resulting sound is impressive: full-bodied, weighty and engaging. Treble is crisp and clear; it gives vocal room for breathing. All in all, for the money, the Sonos delivers sophisticated and natural sound.
While the Bose Home 300's sound quality is about what you'd expect from a midrange smart speaker, and it can put out a surprising amount of volume, that speaker won't likely blow you away.
The ever-impressive Sonos One and Echo Studio both outperform the Home 300 at the same price point. But when it comes to smart speakers, there's a lot more than just the sound to consider.
Remember these are the midrange smart speakers, and there is no doubt about it when you searching for high end speakers then Bose sound Touch 700 is simply the best even comparing with Sonos play bar wouldn't beat that beast.
More features and High end sound quality the device is capable of pairing to your phone through Bluetooth, so you can play your favorite songs straight from your phone, plus you can pair easily with the sound bar's NFC functionality. It also can connect through Wi-Fi, and you can use the Bose app to control it.
Multi-room systems of Sonos One Vs Bose Home Speaker 300
Whether you're opting for a Bose or a Sonos, you don't just buy a smart speaker – you buy into an ecosystem. It's a little like getting married to a big family.
Both brands offer an impressive array of compatible smart speakers and sound bars designed to work together, allowing you to add more devices to spread the sound into additional rooms.
Final Words
Overall, the Sonos One* performs better in comparison. The Bose Home Speaker 300* looks more like a replica of the Sonos One.

Sonos One gives you more streaming services and a much more distinct ecosystem. It's sophisticated and easy to set up and use.

Bose simply gives you the advantage of Bluetooth playback, which the Sonos One can't.

The manufacturer Sonos is rightly the leading brand in the field of loudspeakers. In fact, the Sonos device is usually less expensive. In general, however, both are in the same price range.
Home Automation

>>

Home Theater

>>

Speakers

>>

Sonos One Vs Bose Home Speaker 300