Google's 'Home' app for Android and iOS should be much improved in the near future.
On both platforms, the search giants are planning improvements to Home that will clean up the interface and simplify controls. Users might also expect certain privacy enhancements.
Google detailed the upcoming changes in a Nest Community blog post (via Engadget), including screenshots of the new design. Anyone familiar with Android 11's smart home controls in the power menu (or 12's controls in the quick settings widget) will feel at home – pardon the pun — with the new Home app.
People will be able to tap gadgets to switch them on or off or alter the brightness of lighting using a built-in slider. Furthermore, when users long press on the new controls, advanced choices will appear.
Users will be able to configure privacy restrictions, Assistant data, and home activities via the Home app's new settings area. The modification consolidates these controls into a single spot, making them more accessible.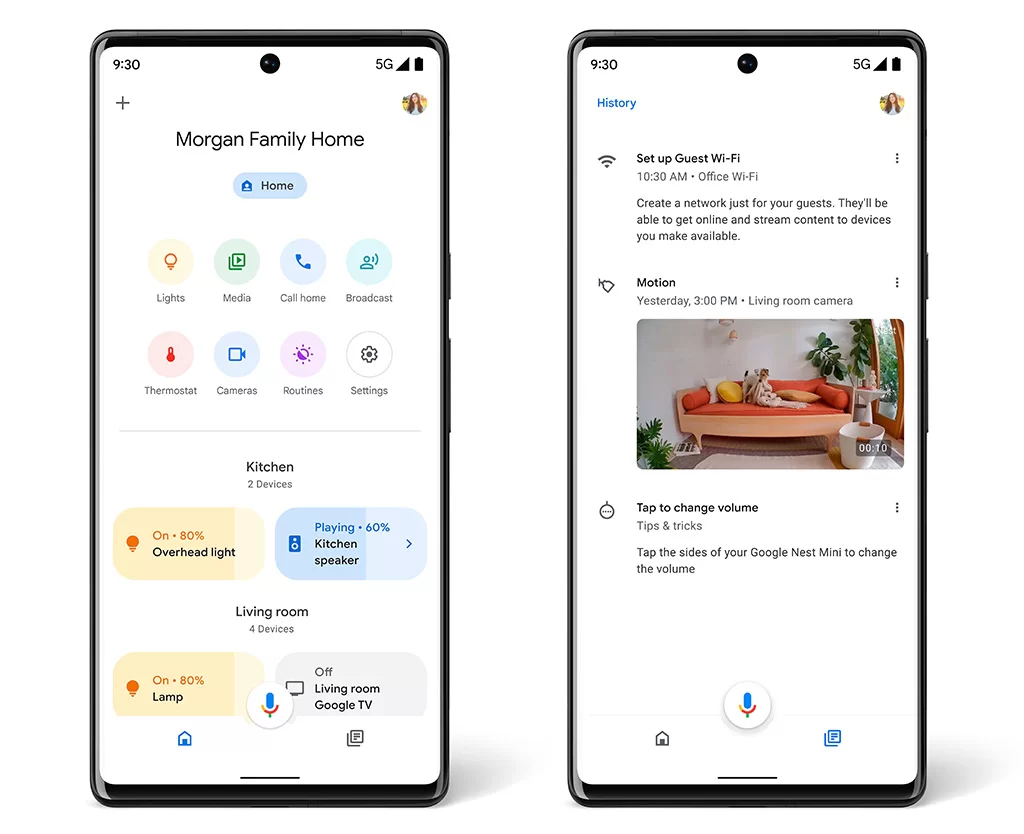 These improvements are part of an update due out this week, but Google has more in store for later this month. The home feed will be improved as a result of the change, with new automated sorting that will highlight recent and essential events, as well as a grouping.
You can learn more about the Home app updates here.
More:
Home Automation

>>

Brands

>>

Google

>>

The Google Home App Has Been Updated To Make Operating Smart Devices A Bit Easier.