If you're a subscriber wondering what channel CBS is on DirecTV, this article will answer your query.
Among all the channels, CBS is one of the ones that stands out because of its excellent programs and programming, which are available to many homes.
If you don't already know, CBS stands for Columbia Broadcasting System, which is a division of Viacom CBS.
They have been around since 1927.
They concentrated on radio news transmission at that time.
Commercial broadcast TV services were introduced along with TV at that time.
Since that time, and up until the present, CBS TV has consistently produced a variety of programming genres, including drama, comedy, reality TV, etc.
People have now asked for the channel to be added to their list as a result of this.
Additionally, they offer a separate sports channel that broadcasts professional and collegiate athletic events.
All DirecTV plans, including the ENTERTAINMENT, CHOICE, ULTIMATE, and PREMIER plans, include CBS.
Local channel CBS is available on DIRECTV, and the precise channel number for each location varies. For additional information, see the local affiliate website for CBS.
Has DIRECTV Got CBS?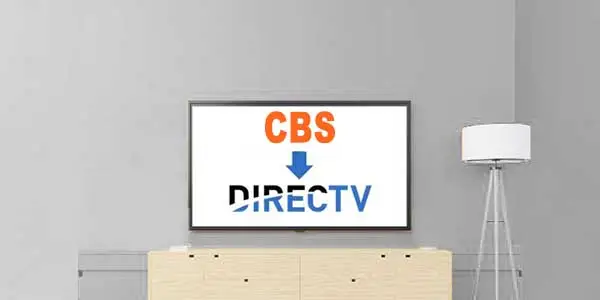 Local affiliates of CBS are broadcast around the nation via cable TV services and may even be viewed for free if you have an old TV antenna laying about.
The greatest thing is that you don't have to pay extra for the channel, which makes DIRECTV one of the TV companies that offer it.
No matter what channel bundle you currently have, you can start watching CBS right away because all local stations are free-to-air and come with the other channels you already pay for.
You won't need to activate any add-ons on your account or switch to a more expensive plan in order to watch CBS.
What Channel Is CBS on DIRECTV?
Local channels on DIRECTV are numbered similarly to how local channels would be numbered if you watched them with an antenna.
You can check your CBS's local affiliate's page to know which channel you can find your local affiliate on.
But depending on the region, this channel number could vary. To demonstrate, WJZ-TV Baltimore is on channel 13, whereas the local Denver CBS station is on channel 4.
Once you locate the channel, you can add it to your list of favorite channels by designating it as a favorite.
By pressing a few keys on your remote, you may now get to CBS without having to recall what channel it was on.
Below is a guide that will help you locate the channel CBS numbers.
| | |
| --- | --- |
| City, State | CBS Channel Number DirecTV |
| New York, NY | 2 |
| Los Angeles, CA | 2 |
| Chicago, IL | 2 |
| Atlanta, Georgia | 46 |
| Huston, Tx | 11 |
| Kansas City, MO | 5 |
| Cleveland, OH | 19 |
| Seattle, WA | 7 |
| Phoenix, AZ | 5 |
| Las Vegas, NV | 2 |
| San Antonio, TX | 5 |
| Colorado Springs, CO | 2 |
| Boise, ID | 2 |
| Miami, FL | 4 |
| San Diego, CA | 8 |
| San Antonio, TX | 5 |
| Tucson, AZ | 13 |
TO GET DIRECT TV, CALL 1-866-987-0357
Can I Stream CBS?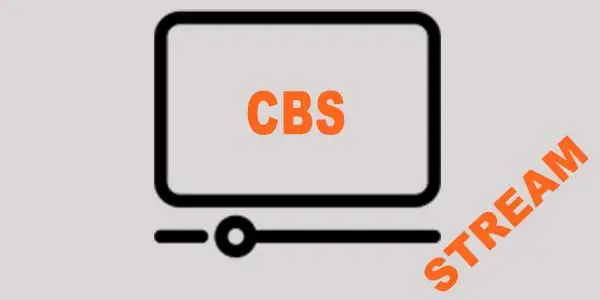 If you have a cable TV connection, almost all channel providers provide streaming options through an app, a website, or their own streaming service.
In the instance of CBS, you may stream the channel while logged into your DIRECTV account on the CBS app or website.
The software may be downloaded through your device's app store and is available for iOS and Android.
Both your pc and your phone can visit the website, but for the latter, I suggest using the app.
The DIRECTV View app, which includes all the channels on your cable TV and allows you to stream the channel live for free, is the second option.
How to get CBS on DIRECTV?
More than 18.4 million American households receive high-definition digital TV service via AT&T's DIRECTV, a satellite TV provider. It may be accessed in geographically isolated locations where other services are inaccessible because it is a satellite provider. As a result, it is accessible in all 50 states in America.
Along with being easily accessible, DIRECTV bundles are renowned for their reasonable costs without sacrificing entertainment content. The various channel levels, which start with ENTERTAINMENTTM and continue all the way up to the PREMIERTM bundle, provide top-notch entertainment. You receive the following in addition to its varied channel selection with programs from all genres:
50,000 items available on demand, with just a small amount of 4K HDR programming
200-hour Genie® HD DVR service, the most recent technology
Access to premium channels like HBO®, Cinemax®, SHOWTIME®, STARZ®, and EPIX® from anywhere with the DIRECTV App
Above all, avoid the headache of having separate Internet and TV bills. Affordably priced, personalized packages from DIRECTV satellite TV. It is now totally up to you to decide. Plans come with a 24-month service commitment, and costs are clear. Find out the cost.
Conclusion
The ideal cable TV alternative is streaming, and if you want to cut the cord but still have access to cable TV channels, you should check out what YouTube TV and Sling TV have to offer.
They charge less for your local channels as well as a large number of cable channels.
You might want to see this:
Frequently Asked Questions:
What channel is CBS Sports on DIRECTV?
As was already established, only the ULTIMATE and PREMIER plans provide access to CBS Sports Network. Therefore, adding this channel to your DIRECTV subscription will cost you a little additional money. However, in all towns and states, CBS Sports Network may be seen on channel 221.
How do I get my DirecTV's local channels back?
Go to System Summary in the settings and double-check your ZIP code to regain access to your local channels on DIRECTV.
Another option is to restart your set-top box after turning Location off.
What are ways I can watch CBS?
They have CBS All Access, a streaming service.
This is a well-known brand when it comes to TV services and the entertainment industry.
Utilizing Hulu + Live TV, FuboTV, and YouTube TV are more alternatives.
All of these default channels include CBS.
Home Automation

>>

Other

>>

Software & Apps

>>

What Channel Is CBS on DIRECTV? A Complete Guide