As the cost of living rises, there is a greater emphasis on energy efficiency and savings. A smart home helps reduce monthly bills by automating certain tasks and reducing energy consumption. To meet this demand, companies are making smart home devices more affordable than ever before, so automating your home is now possible without resorting to high end brands or custom installations.
In this article, we'll look at ten useful and wallet-friendly smart gadgets to make your home more comfortable, convenient, secure, and entertaining. Mind you, these gadgets cost less than you might think.
Home Climate Control
Let's start with your home comfort. Do you want to control the temperature in your home easily? Smart thermostats and mini-split systems can make it happen.
Smart Thermostats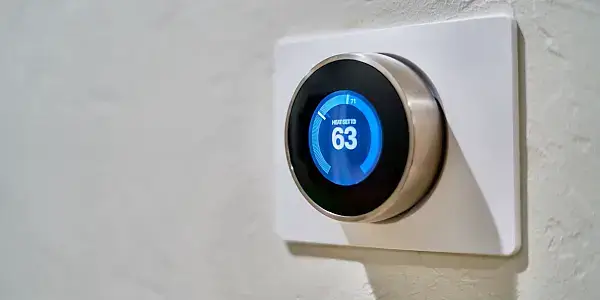 You're probably familiar with programmable thermostats. Smart thermostats take climate control to the next level. Top options from Nest and Ecobee cost around $200-$250. I know that sounds like a lot, but stay with me.
Smart thermostats let you adjust the temperature from your phone, create heating and cooling schedules, set temperature sensors in different rooms, and integrate with voice assistants. Many models can learn your habits and adjust the temperature automatically to keep you comfortable and save energy.
While the upfront cost is higher, a smart thermostat can pay for itself over time through energy savings. So you get convenience and reduce your energy bills.
Ductless Mini Split
Do you have one room that's always too hot or cold? A ductless mini split heat pump is made for you. Mini split systems allow you to customize the climate in one specific area of your home.
Brands like Bosch and Friedrich make smart mini splits that connect to WiFi for app and voice control. The best part is you can use a mini-split ductless BTU calculator to know the exact size of your mini split you need. A single-room system can start at around $1,000. While that's not pocket change, it's way less than installing central air.
Smart Lighting Solutions
Being able to control your lights from your phone or your voice is cool. Here are a couple of affordable choices to consider.
Smart LED Bulbs
One of the most popular ways to make lighting smart is using smart LED bulbs. These regular light bulbs connect to your WiFi and let you control them from your smartphone or voice assistant. Brands like Philips Hue and GE make smart bulbs that only cost about $15 per bulb.
With smart bulbs in a lamp or overhead light, you can set schedules to turn on at night or use voice commands to brighten or dim the lights. You can even change the color of the light or set whole lighting scenes for different activities such as watching a movie, reading, or even sleeping.
Smart Light Switches
If you don't want to swap out all your bulbs, getting smart light switches is another option. These replace a regular switch on your wall and let you control all the lights on that circuit from your phone or voice.
Brands like Kasa and Lutron make affordable smart switches for around $15-$50 each. The great thing is you don't need any special bulbs – replace the switch, and you can remotely control your existing bulbs.
Smart Home Security on a Budget
Feel more secure at home without enormous costs with these budget-friendly home security gadgets.
Smart Doorbells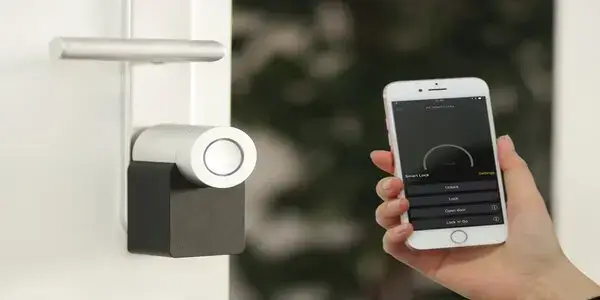 A smart video doorbell gives you peace of mind, knowing who's at your door. Top options from Ring and Nest doorbells start at around $100. That's way less than most home security systems.
Smart doorbells send alerts to your phone when someone approaches. See live video of your front door from your phone and even talk to visitors. Many also detect packages being delivered. I don't know about you, but knowing exactly who's knocking would make me feel safer.
Wireless Security Cameras
Wireless home security cameras are the way to go when you want to cover more than just your front door. Brands like Wyze make great cameras that record in HD and cost just $20-$30 per camera.
Look for important features like motion detection alerts, night vision, two-way talk, and mobile app access. Place cameras inside and out to keep an eye on things when you're away. With low prices, you can build a whole system camera by camera over time.
I don't know about you, but controlling things with my voice sounds like the future to me. Smart speakers and voice assistants make it possible right now, even on a budget.
Smart Speakers with Virtual Assistants
Virtual assistants like Amazon's Alexa have changed the game. Top-selling smart speakers like the Amazon Echo and Google Home Mini put the power of voice assistants in your home for $25-$100.
These smart speakers connect to WiFi and lets you use voice commands for control of compatible smart home devices. Say, "Alexa, turn on the living room lights," and voila! You can also ask questions, set reminders, play music, hear the weather, and do more hands-free.
Smart Home Entertainment
When your house is cool and lit, you don't want to miss out on everything trending worldwide. That's why you need,
Streaming Devices
An easy way to enjoy smart TV is by getting a streaming device like a Roku or Amazon Fire TV Stick. Just plug one into any TV with an HDMI port to access all your favorite streaming apps and cable alternatives.
Streaming sticks start at only around $25. With free over-the-air TV and streaming subscriptions, you can cut cable entirely. Streaming devices make any TV smart for a tiny price tag.
Or, you could upgrade to a smart TV from a brand like TCL with built-in streaming. A 55-inch 4K smart TV can cost around $300 these days. Picture quality and features that rival top brands for almost half the price – yes, please.
Smart Kitchen Gadgets
The kitchen is getting smarter, too. Here is one of the gadgets that can make your breakfast more convenient.
Smart Coffee Makers
If you can't function without coffee in the morning, a smart coffee maker is for you. Top brands like Keurig, Ninja, and more now make WiFi-enabled coffee machines for around $100-$200.
With smart coffee makers, you can brew a fresh pot from your bed in the morning. Use your phone to schedule brew times, adjust sizes, strengths, and more. Some work with voice assistants also. I don't know about you, but telling Alexa to start the coffee sounds good to me.
Affordable Health and Wellness Gadgets
Lastly, let's talk about useful health gadgets that won't blow your budget. When you have all these gadgets in your home, you must stay healthy to enjoy them. Remember, health is your greatest wealth. So, have yourself,
Fitness Trackers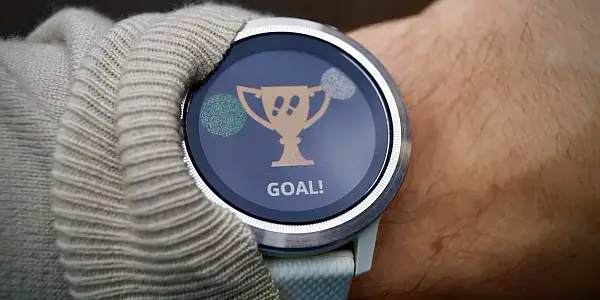 Knowing your health stats helps you improve your home comfort. Fitness trackers are great for monitoring your activities, including sleep and exercise, thus helping you make important health decisions while in the comfort of your home. Brands like Xiaomi and Fitbit offer solid trackers under $100. Many connect to your phone to track activity via an app.
Conclusion
Updating your home with smart technology is easier and more affordable than ever. With budget-friendly smart gadgets like lighting products, thermostats, security cameras, media streamers, and more, you can enjoy top features like app control, intelligent automation, voice commands, and energy savings without breaking the bank.
As smart devices get even more advanced and commonplace moving forward, budget-focused folks like you and me can embrace smart living on our terms.
Home Automation

>>

Brands

>>

Smart things

>>

10 Useful Smart Home Gadgets That Don't Break the Bank