You need to ensure that you have Google Home correctly installed in your home and securely wired to Wi-Fi before you start linking your Google Home to the Nest Thermostat. Similarly, for the Nest Thermostat, you must ensure that the same is achieved. Connecting the two devices helps you to enjoy a wonderful experience.
It doesn't matter what kind of Google Home system you own; it could be Google Home, Google Home Mini, or Google Home Max; when it comes to connecting to Nest Thermostat, the response is the same.
Steps of How to Add Nest Thermostat to Google Home
Once you set up and installed Nest Thermostat
Tips: To ensure that it functions before connecting it to your Google Home, test your Nest product with the Nest app.
Open Google Home APP
Tips: Your system automatically connect to your Google Home if you sign in to Nest with your Google account.
At the top of the menu, click "Set up device"
The setup screen will give you two options: "Set up new devices in your home" or "Works with Google." Choose the second option because your Nest device already has everything set up!
       Add a Nest Device
Scroll through the list of available apps until you find Nest and Tap on Nest
Once you find the Nest icon in the Google Home app menu, you'll be taken to the Nest login page.
You will be prompted to sign in to your Nest account. Enter your credentials and sign in to see your thermostat and any other Nest devices you have.
Nest will send you a verification code to confirm set up.
       After Confirmation
You'll see a list of features you can control from the Google Home speaker.
Click 'Enable,' and your Google Home will connect to the Nest device. After that, make sure that your freshly attached device appears on the Google Home app's main screen.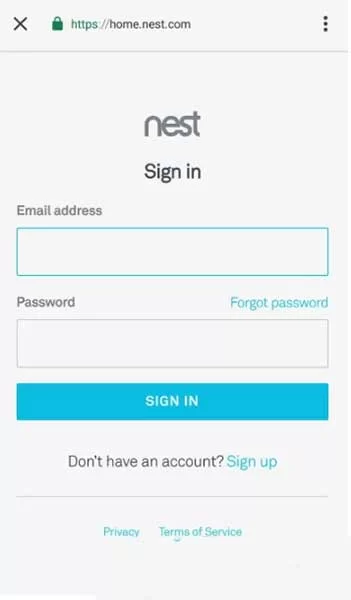 Assign the devices shown to a location or room in your house.
You can now talk to your Nest Thermostat with voice commands.
In Case Nest don't appear on google home app while Search for Nest App then what you should do?
Go back to Main Menu Tap on your profile picture
Select Settings.
Tap Assistant and scroll down to Home control.
Under Home Control, select the Devices tab and, in the bottom-right corner of the screen, tap +.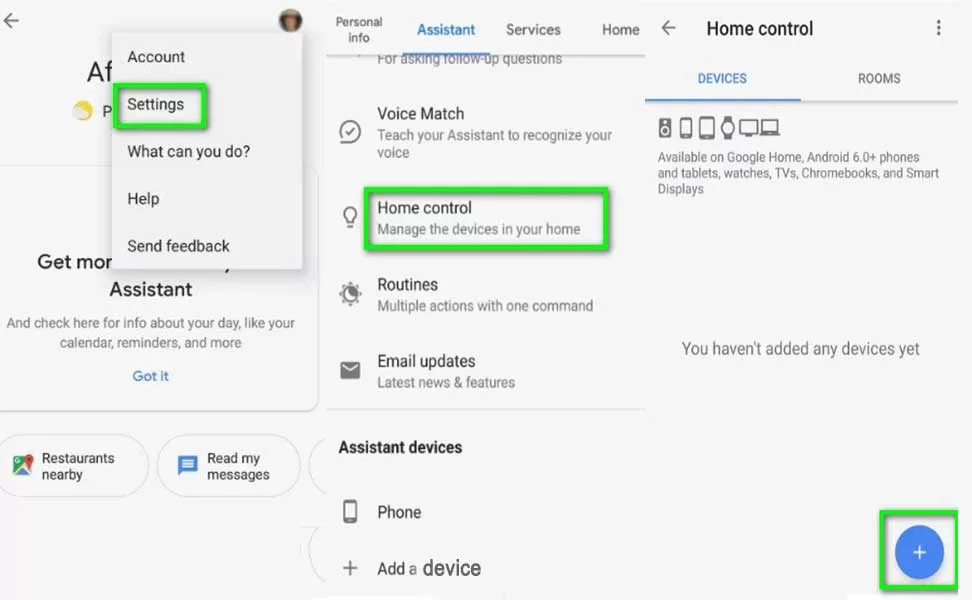 Scroll down and select Nest.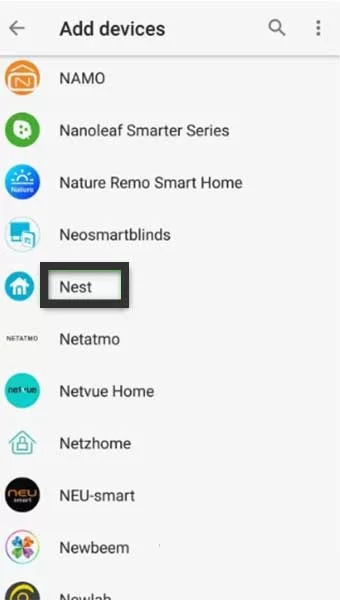 And then you can see the Steps login in, Confirmation and Assign
Test the Connection by giving a Voice Command
Nest thermostats
"Hey Google, what's the temperature inside?"
"Hey Google, make it warmer (or cooler)."
"Hey Google, set the temperature to [#] degrees."
"Hey Google, raise (or lower) the temperature [#] degrees."
Home Automation

>>

Brands

>>

Google

>>

How To Add Nest Thermostat To Google Home