These are the best smart light bulbs so far and expected to be remain a good spot for best-selling smart light Led bulbs.
Benefits of having a Smart Light Bulb
Switch the lights on or off remotely: Smart bulbs operate with an app on your smartphone or tablet with the incorporation of Wi-Fi, Bluetooth, ZigBee, Z-Wave or a proprietary link for home automation systems so that you can remotely monitor your lighting.
Set A Schedule For Your Lights: For your lights, set a schedule or timer so that they turn on or off at certain hours. You may also connect to applets such as IFTTT (If This Then That), a web-based utility that allows you to trigger lights when certain events occur, such as sunset or when your alarm goes off in the morning.
You can Save Energy Bill: all smart light bulbs are LED, they are significantly more energy efficient than standard ones and they last a lot longer.
In addition smart light bulbs with dimming capabilities can also cut down on energy usage and reduce electricity bills.
Create instant ambiance: Create the perfect setting for any room in seconds. Certain apps have existing settings for movie night, date night, reading and more
Here are the Best Smart Light Bulbs 2021
Overall the Best Light Bulbs
Philips Hue White and Color LED Smart Button Starter Kit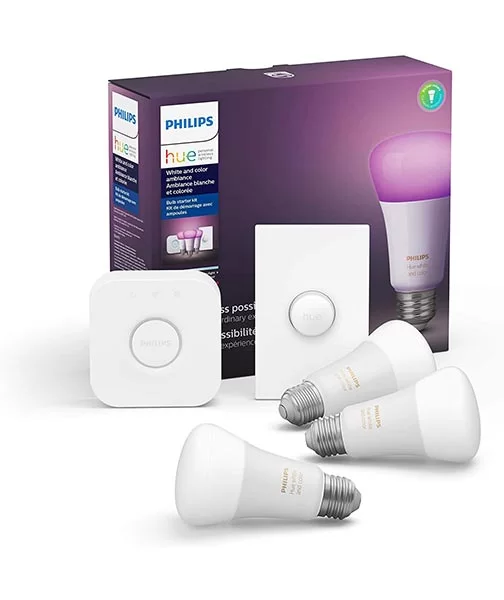 This starter kit comes with everything you need if this is your first encounter with smart light bulbs.
Each kit contains 3 Philips Hue White and Color Ambiance A19 60W LED Smart bulbs(able to fit most lamps, overhead lights, and 4-inch recessed cans); Philips Hue hub that can reliably control up to 50 Hue lights without slowing your Wi-Fi; and one Smart Button with mounting plates.
Voice activated: By using the Hue Hub, these Smart bulbs connect to your favorite smart home devices like Amazon Alexa, Apple HomeKit, or Google Assistant for the ultimate smart home experience.
The Hue Smart button is easy to use and install. Equipped with magnets, tape, and a wall bracket, the button can be placed in multiple locations in multiple ways. No hard-wiring required. Control your lights without touching your smart phone.
Schedule your own custom light scenes
You can easily expand on your starter kit when you purchase other Hue light points & accessories. Try adding a Hue Tap switch for control without touching your smart phone. Add a Hue Play to set the perfect scene for your next binge-worthy show.
Price: $179.99
Smart Home: Intelligent Lighting Systems Home
Affordable Smart Light Bulb
Sengled Smart Light Bulb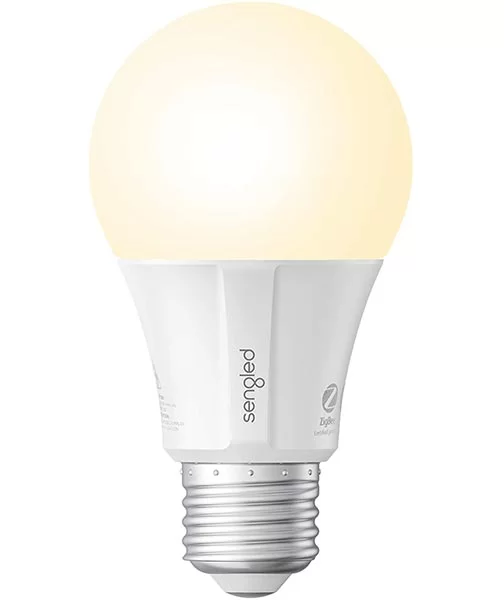 One of the market's most inexpensive and effective smart bulbs. You can dim this A19 lamp to suit your mood for under ten bucks and save money on electricity, as this LED light promises to use up to 85% less energy and last 20 times longer than incandescent bulbs.
No hub required: connect the smart Wi-Fi LED to your 2.4 Wi-Fi GHz network with the Sengled home app to get started
Voice control: connect the bulb to Alexa and control your lights via voice commands to turn on/off, adjust brightness and more
Control from anywhere: use the Sengled home app to control the lights at home or when away. Set routines to turn lights on/off automatically
Smart Lighting: turn lights on and off and set schedules using Sengled home app (iOS and Android). dim the brightness to customize the light to suit your mood
Energy efficient: Sengled smart Wi-Fi LED bulbs save 80% energy compared to incandescent Lighting
Price: $9.99
For best energy monitoring Bulb
Kasa Smart Wi-Fi LED Filament Light Bulb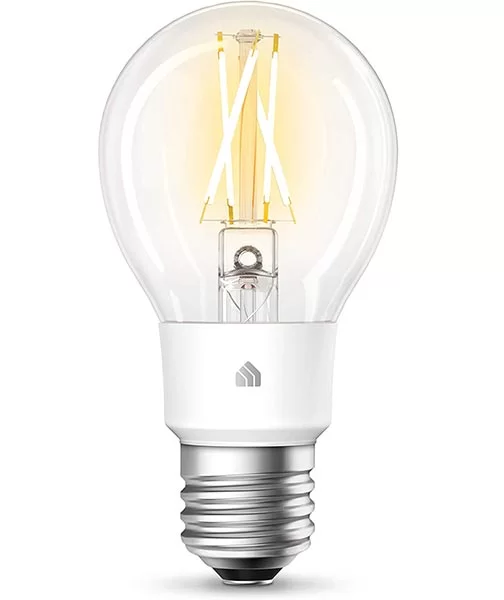 Stylish, inexpensive and easy to use, the TP-Link Kasa Smart Bulb is suitable for anyone with retro appeal looking for smart home capabilities. The filament bulbs, or Edison-style, cast a warm glow that's perfect for mood setting.
Control from anywhere: Control your LED filament smart bulb from anywhere with your smartphone using the Kasa Smart app (iOS, Android); Turn your lights on and off from the office, check in and make sure you turned off your kitchen lights, even schedule lights to turn on before you get home
Soft White: Kasa Filament Smart Bulb, Soft White's 2700K temperature works well for any environment; Dim your light to any level of brightness for the right ambiance for a multitude of occasions; The dimmer the bulb, the more you can see the filament design inside
Dimmable: Kasa Smart's LED filament bulb has an expansive dimming range that can be controlled conveniently with the Kasa Smart app; Turn your filament bulb to full brightness for a well lit vanity or dim it down for a dinner party
NO HUB REQUIRED: The Kasa Filament Smart Bulb, Soft White connects directly to your home's secure WiFi network. No need for a hub or extra equipment.
Price: $11.99
Home Automation

>>

Home Automation Complete Systems

>>

Lighting System

>>

Best Smart Light Bulbs 2021