We're paying more for almost everything these days, with inflation at its highest level in 40 years. There's a lot more.
Our wallets are being hammered by the growing costs of everything from fuel and food to computers and vehicles, and many economists expect that we will continue to feel the pressure for some time.
According to data from the US Bureau of Labor Statistics, homeowners pay 25.1 percent and 6.5 percent more for natural gas and electricity, respectively.
Reduce home energy costs
Did you peek through your fingers – like watching a horror movie – when you opened your last utility bill? It's also scary.
Electricity and gas costs are spiking, but there are a few things you can do, ranging from unplugging devices when not in use (to reduce "vampire power") to invest in smart plugs (to schedule timers and schedules on electricity use) to augmenting your home's energy with solar panels.
Sky HIGH ELECTRIC BILL? Smart power outlets, power strips, LED lamps, and thermostats may all help you save money.
A Sense Home Energy Monitor ($299), a small device you connect to your home's electrical panel (handled by an electrician), gives you real-time insights into how much power each of your devices is consuming – from light bulbs and microwaves to cable boxes and large appliances – is one of the smartest investments you can make.
"Managing energy in your house may be tough for homeowners since your monthly bill doesn't provide a lot of information about how, when, and where electricity is utilized," says Mike Phillips, CEO, and Co-Founder of Sense.
"For example, more than 20% of the power utilized in your house goes to things you assume are turned off," Phillips says. "Whether you call it vampire power or standby power, these gadgets use energy even when they are turned off."
To avoid surprises, Sense lets you monitor your expenditure month to month and what you're going toward. It's also compatible with a variety of smart devices, such as Philips HUE lighting and TP-Link smart plugs, to help you better regulate (and hence cut) energy use.
The Sense app also allows you to create alarms, such as being warned if you leave your hair straightener on for more than an hour, which is potentially harmful.
Drive down your gas costs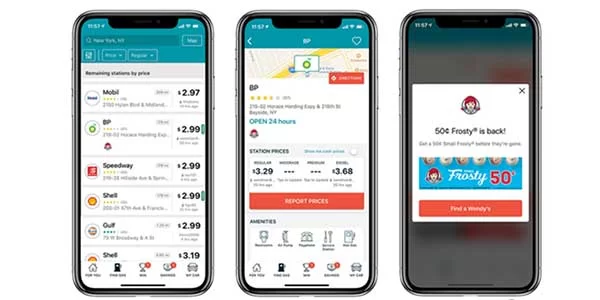 Those looking to save money on gas, on the other hand, should download and install apps like GasBuddy or Nexit, both of which can sniff out the lowest prices on fuel, plus Nexit is also a handy navigation app to steer you to your destination on road trips.
Free entertainment
Finally, subscribing to video streaming services can really add up – be it Netflix, Amazon Prime Video, Disney+  or Apple TV+, to name just a few – but consider free AVOD services, which stands for "ad-supported video on demand" content.
Some of the more popular options include Vudu, Tubi, Roku Channel and IMDb TV, as well as YouTube, Crackle and Popcornflix – each of them offering thousands of TV show episodes and movies for free – so long as you're willing to sit through some commercials.
Repurpose outdated technology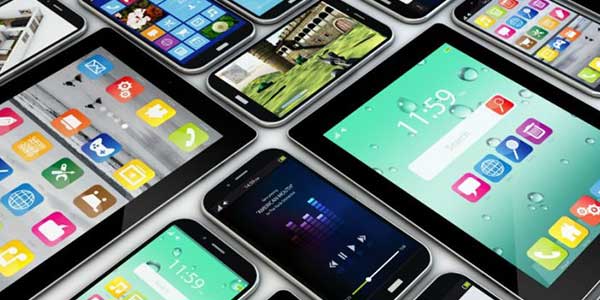 Have some old electronics lying around? There are free applications available that can transform it into a unique and helpful household device.
For instance:
An old iPhone, iPad, or Android device may be turned into a Wi-Fi surveillance camera with the Presence software. Sign up for Presence on your new phone to see what's going on at home while you're away (including what your pets are up to).
Your old phone or tablet may be used as a universal remote for many smart TVs with the Universal Remote or SURE app.
Alarm Clock for Me (for Apple devices) and Early Rise Alarm Clock (for Android devices) are two apps that turn an outdated tablet into an alarm clock for your nightstand.
The library is open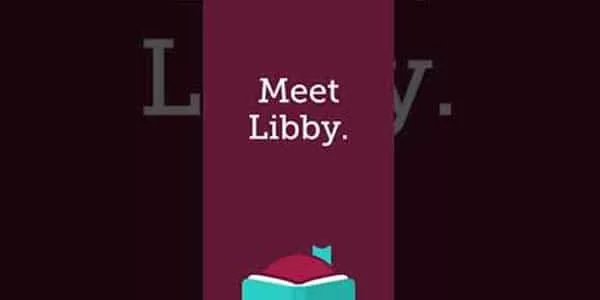 Book lovers can also save a lot of money. Why not borrow books for free from your local library instead of paying $10 to $15 for each digital or paperback, or $25 for a hardcover?
It's easy using apps like Overdrive's Libby. Only a library card and a device to read the content are required.
"One of the finest ideas for all readers is to learn about the digital services accessible from their local public library 24 hours a day, seven days a week," says Steve Potash, founder and CEO of Overdrive. "Libby, the library reading app, gives readers of all ages and interests access to a free lifetime supply of the most popular ebooks and audiobooks."
Save on your wireless bill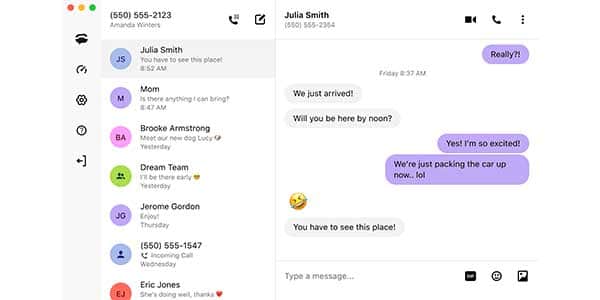 Did you know you can make free calls and messages from your phone or tablet?
TextNow (iOS, Android) even gives you an incoming phone number (based on the city of your choice). It's like a second-line or "burner" number on your existing smartphone.
Over Wi-Fi, all calls and texts are free, but Text Now also offers a SIM card for 99 cents, which includes cellular service that is also free for calls and texts (supported by ads). Data plans begin at $8.99 per month.
Home Automation

>>

News & Updates

>>

Find Cheaper Gas Decrease Utility Costs Or Get Free Entertainment With Technology.