These inexpensive devices provide a variety of smart settings for "dumb" appliances. Smart plugs allow you to turn appliances on and off remotely, create calendars and timers, use voice commands, and connect to other smart devices all using a smartphone app or voice assistant device.
What to Look for When Buying an Outdoor Smart Plug
Many smart plugs on the market are designed for indoor usage and are not weather resistant, so when searching for a smart plug for your patio or backyard, seek for one that is rated for outdoor use. Consider the size, number of outlets, durability, connectivity settings, and device compatibility when selecting an outdoor smart plug.
Smart-Home Compatibility
Not all smart-home systems or voice assistants are compatible with outdoor smart plugs. Popular speech systems like Amazon Alexa and Google Assistant command centers are compatible with a number of choices. Apple HomeKit and Samsung SmartThings systems support fewer outdoor smart outlets. To avoid disappointment, make sure you get a smart plug that works with your system.
Size and Number of Outlets
Outdoor smart plugs tend to be larger than indoor versions due to their protective weatherproof design. Depending on their size, which can be as small as about 2 by 2 inches, they may cover other outlets. If this is a concern, consider a smart plug that includes additional outlets. Plugs can include anywhere from one to four outlets on one smart plug, essentially turning the smart plug into a power bank for outdoor appliances.
Weather Resistance
Look for outdoor smart plugs with an IP44 or higher water and dust resistance grade. Outdoor smart plugs with an IP64 rating are another popular choice. A higher grade indicates that the product is more protective. The IP rating is a measure of solids and liquids ingress protection. Based on the location of the outlet, select an appropriate rating.
IP44 smart plugs are protected from dust and solid particles larger than 1 millimeter in size and can handle water spray from any direction.
IP64 smart plugs are completely dust tight and also can handle water spray from any direction.
Automation and Setup
Using a smartphone app, most outdoor smart plugs are straightforward to set up. If connecting to high-wattage goods, consider the smart plug's power restrictions before plugging in a gadget or appliance. The majority of smart plugs will be capable of handling lighting and small appliances, but some will not be capable of handling high-wattage appliances.
Once the smart plug is connected, users can use the corresponding app or voice commands to control devices or set up schedules, monitor settings, or integrate the appliance into smart-home systems and other devices in the home.
Range
Some outdoor smart plugs feature built-in Wi-Fi, while others require a smart hub connection. Those with built-in connection are usually easier to set up and maintain. These versions are popular since they contain fewer parts. Smart plugs that link to a smart hub, on the other hand, can make connecting many smart devices much easier.
For Your Outdoor Electrical Needs Choose Best Smart Plugs
WYZE Outdoor Smart Plug
Price: $16.98 (BEST BANG FOR THE BUCK)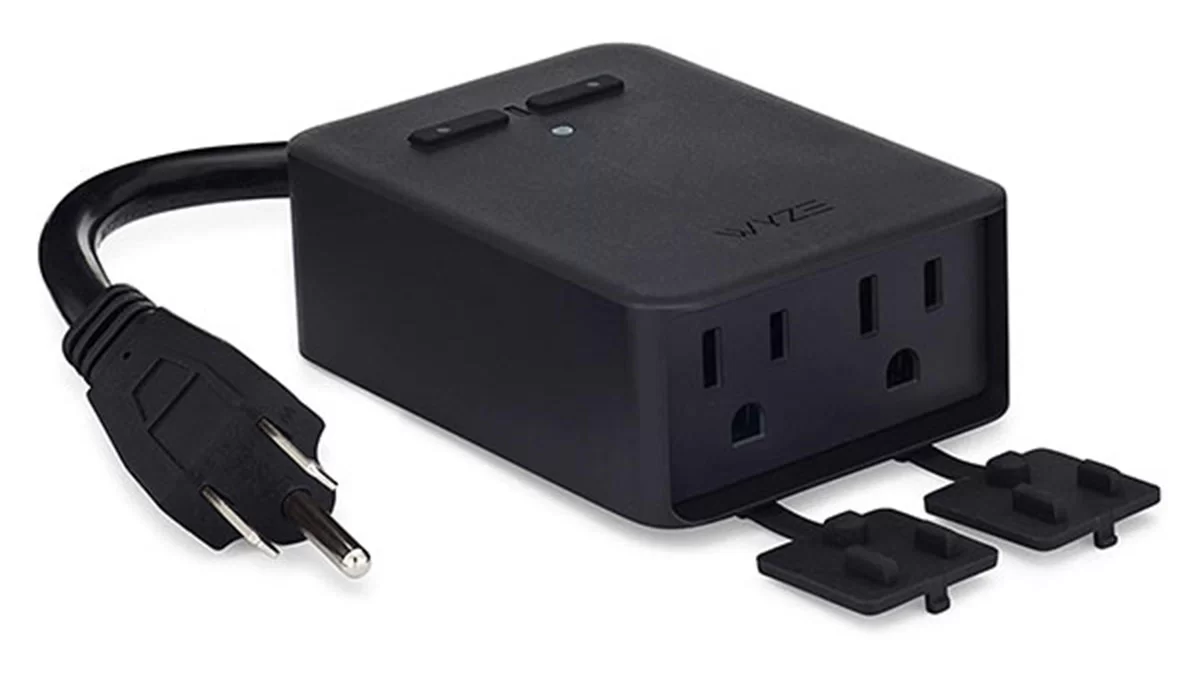 Smart home integrations don't have to be expensive, and this outdoor smart plug from WYZE is a great illustration of that. This budget-friendly smart plug has two outlets and several of the capabilities found in more expensive plugs, such as remote control, schedule setting, and voice control through Amazon Alexa and Google Assistant. For extra versatility, the outlets each have their own control.
This Wi-Fi-enabled smart plug is a breeze to install. It can connect to Wi-Fi routers up to 300 feet away to bring smart features to patio and backyard outlets for an affordable price.
This outdoor smart plug also features an energy monitor, which allows customers to see past energy usage and set consumption alerts in the WYZE app to save money on the electric bill. The IP64 construction is weather resistant, making it suitable for usage in regions where dust, dirt, rain, and snow are present.
TREATLIFE Smart Dimmer Outdoor Plug
Price: $32.99 (BEST FOR OUTDOOR LIGHTING)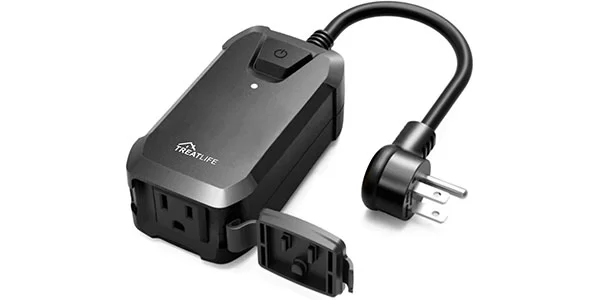 TREATLIFE's smart dimmer plug makes controlling outdoor lighting a snap. This outdoor smart plug comes with a lot of the same capabilities as other smart plugs. The item is Wi-Fi-enabled and compatible with 2.4-GHz Wi-Fi networks, and it has an IP44 rating. Users may utilize the TREATLIFE App or voice commands using Amazon Alexa or Google Assistant to manage lights and other devices once it's linked.
Remote control, schedule generation, and timer settings are among the features. When it comes to outside illumination, though, this smart plug really shines. Users may control dimmer lights via a smartphone app or voice commands with the smart dimmer function. To establish the lighting atmosphere, users may pick a brightness setting between 1 and 100 percent. There's also a dawn and sunset option on the dimmer.
More: Gosund Smart Plug
More: With One $27 Alexa-Enabled Smart Power Strip You Can Control Four Separate Devices
Kasa Smart Outdoor Smart Plug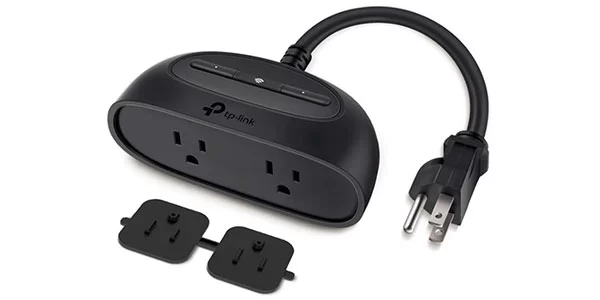 The TP Link Kasa Smart Outdoor Smart Plug is a practical option for updating outdoor devices. This smart plug includes two outlets that may be operated independently and offers a variety of smart functions.
Using the Kasa app, users can control devices remotely, set countdown timers, schedule an away mode setting, and set schedules, including automatic on/off settings according to sunrise and sunset times. IFTTT functions also are available to create preset scenes with other Kasa devices.
The weather-resistant build has an IP64 rating, and it has a Wi-Fi connectivity range of 300 feet. Setup is simple with this Wi-Fi-enabled smart plug—there's no hub needed and the plug is compatible with Amazon Alexa and Google Assistant for hands-free control.
Home Automation

>>

Outlets

>>

Plug in modules

>>

For Your Outdoor Electrical Needs Choose Best Smart Plugs