The future has arrived. To completely automate your house while conserving energy, use the BN-LINK Wi-Fi Heavy Duty Smart Plug Outlet. Turn your appliances on and off with a tap on your phone or by speaking to Alexa or Google Assistant.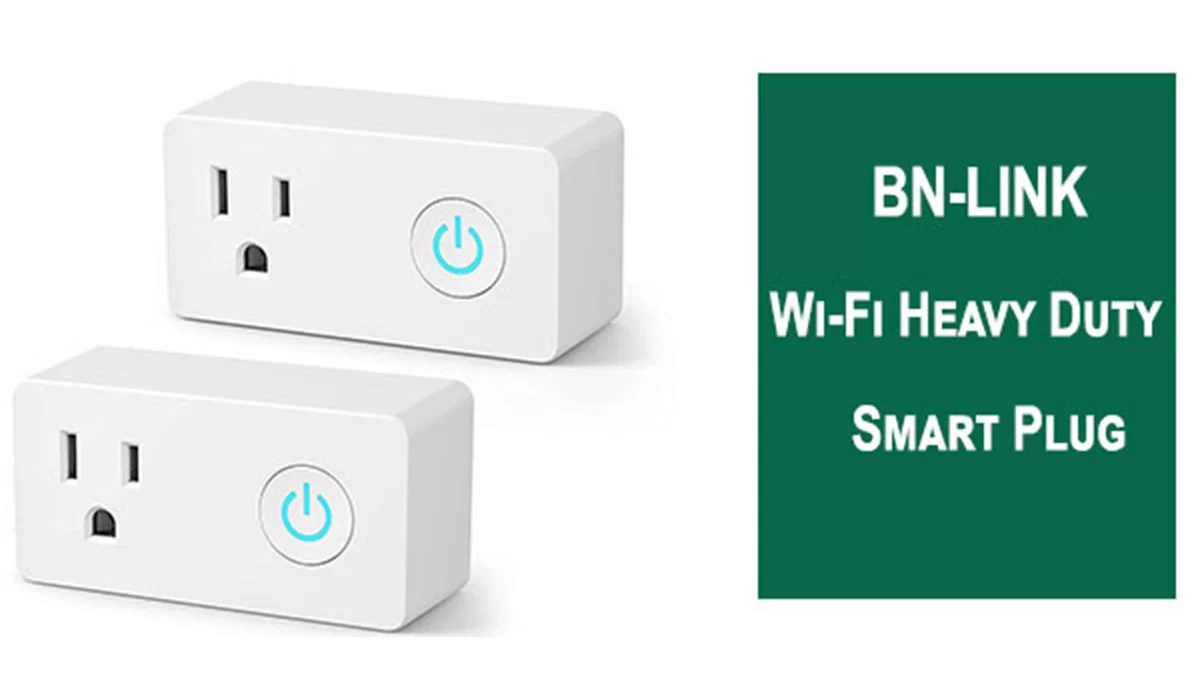 More Feature List of BN-LINK Wi-Fi Heavy Duty Smart Plug Outlet
Slim, Compact and Stackable
Heavy Duty – Up to 15A/1875W
Simple Design – One button and one indicator light
Hands Free – Control the switches with your voice through Alexa & Google Assistant
Energy Saving – Use timer and energy meter functions
Compatible with 2.4GHz Wi-Fi Networks Only
Connect with AP mode when you are having trouble connecting our smart plug to your route
You can turn electronics on or off from anywhere with your smartphone using the "Smart Life" or "Tuya" app
BN-LINK Smart Plug is built with premium quality and safety in mind with Fire-Resistant Shell
BN-LINK product is rated: 15 A, 125 V, 1875 W.
APPIP ERROR:nodata_elements_asin[ (0)]
How to connect using EZ
Set Up in EZ Mode (2.4 Ghz Network Only, Tuya Smart or Smart Life App only)
Tap on the "+" sign on the top right corner of the screen
Choose "Add Manually" >"Electrician"> "Socket (WiFi)"
Enter your WiFi network's name and password and tap next
Plug in your smart product and press the power button for 5 seconds until the indicator light begins flashing quickly (you may hear a click) to reset the device
Tap "Confirm indicator rapidly blink"
How to connect to Alexa and Google
Modify device name so your Amazon Alexa can easily recognize the name. For Example: Living Room Lamp, Bedroom Light.
Use Alexa App or Computer to set up your Amazon Alexa.
In the menu bar, go to 'Skills' and search for 'Smart Life'. Enable Skill, then type in your login info from your app account to finish the account linking.
Ask Alexa to discover devices. Then you can control your devices using voice through your Amazon Alexa product.
Home Automation

>>

Brands

>>

Amazon

>>

BN-LINK Wi-Fi Heavy Duty Smart Plug Outlet