These are the best smart life compatible devices so far, compilation of all products taken after a very strict scrutiny, products include smart switch, outlets, led bulbs, ceiling fan switch and humidifier which supports smart life app.
To DOWNLOAD Smart Life App: From Google, APPLE And IFTTT
List of best Smart Life Compatible devices 2023
Switch compatible with Smart Life
Oittm Smart Light Switch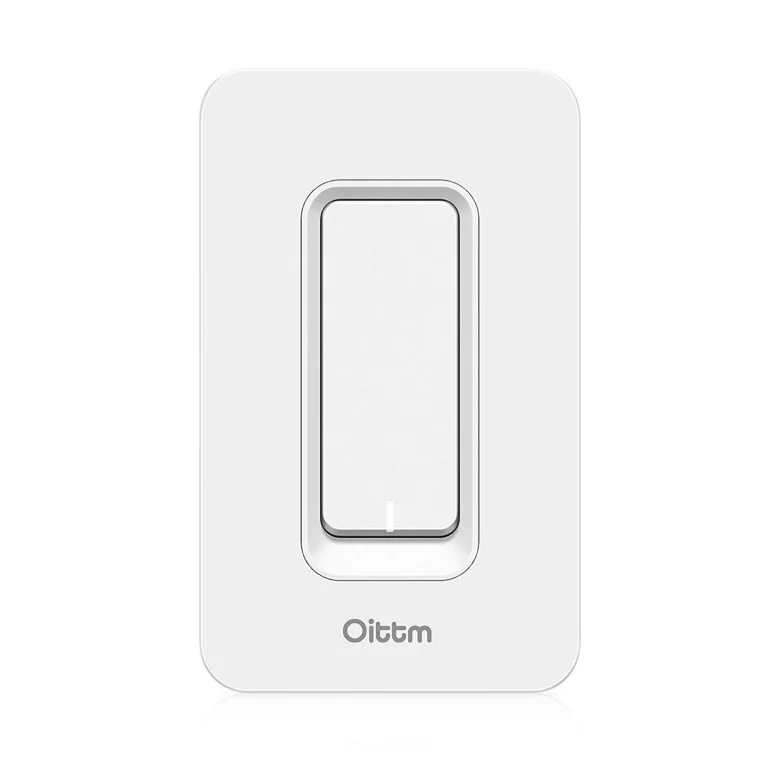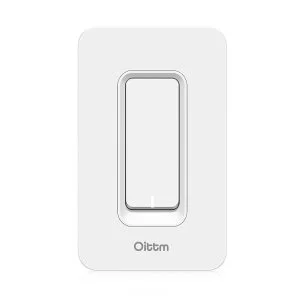 Features
Instantly turn on/off your appliance with your smart phone or tablet
The free app allows you to add as many Smart Switches as you'd like to keep track of multiple appliances, whenever, wherever
Program your porch light to turn on at sunset, turn the bathroom fan off after selected time, schedule the ceiling fan to be on so you come home to a cool house, or set lights to randomly go on and off for an occupied appearance while you're on vacation
Paired with Alexa-related devices, like Echo/Dot/Tap, using the "Smart Life" skill in Alexa App to control your appliances via a voice commands
Specification
Power Supply: Neutral + Live wire
Rated Current: 10A
Electrical Rating: Max 800W Resistive
Wi-Fi: 2.4GHz 802.11n
Smartphone App: Compatible with Android 4.1 / iOS 8.0 Above
Support any bulb: CFL/Incandescent/LED
No hub required
Not compatible with 3-way(multi location control) switches
Price:
Smart Light Switch, Gosund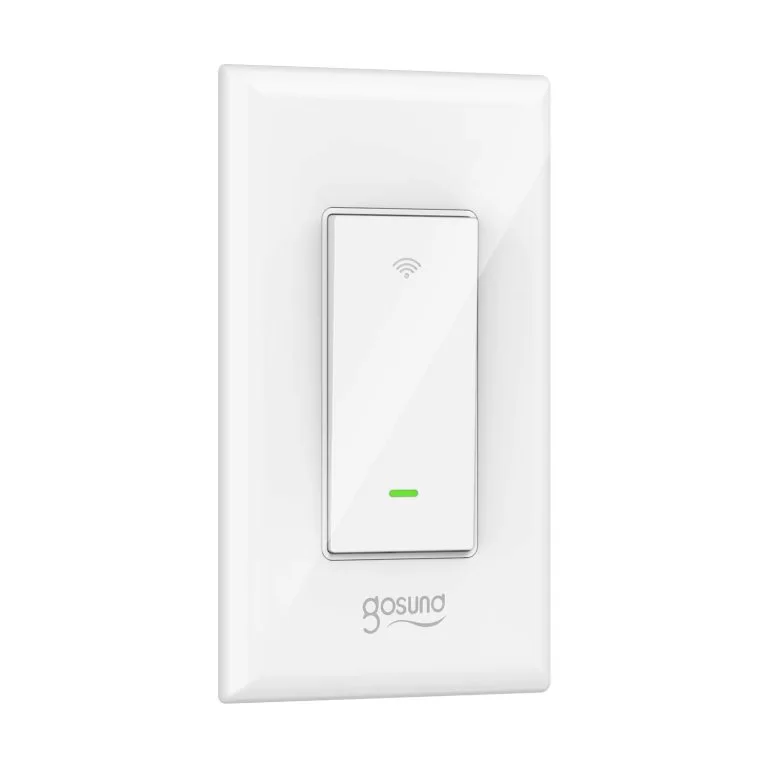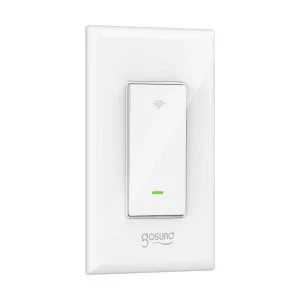 Features
You can set schedules for lights
Control your smart lights from anywhere
No hub is required
Compatible with IFTTT, which allows you create recipes to integrate lot of services and products
Gosund smart light switch allows you to control your lights via App or just voice anywhere
Want to turn your lights, ceiling fans on or off, but not convenient with hands? Simple! Using voice control with Amazon Alexa and Google assistant, "Alexa/Google, turn the table fan on
Specification
Live, load and neutral wires are required.
One-way switch (NOT 3-way), not a dimmer.
Support IOS8.0 and Android 4.4 above
Home Wi-Fi network 2.4G (NOT 5G)
Live, load and neutral wires are required
Price:
Lesim Smart Light single Switch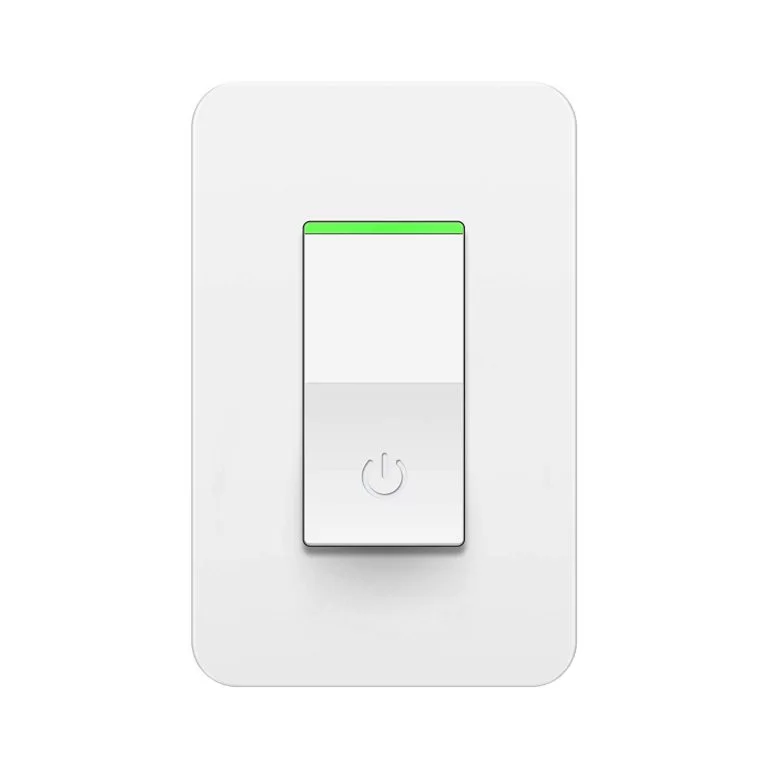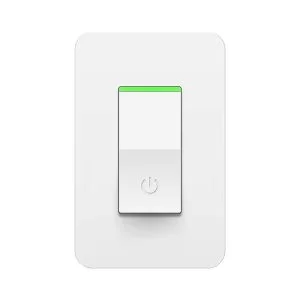 Available in single and 2 gang switch, similar specification and features.
Features
Enjoy full remote control lighting all from one app using your phone
Hands-Free Voice Control with Amazon Alexa and Google Home
Set Timers for Your Lifestyle. Put fans or lights on specified time you set
Create Scenes to Quickly Control Multiple Accessories
Specification
Only support 2.4GHz Wi-Fi, not support 5.0GHz Wi-Fi
Not compatible with Apple HomeKit, Samsung Smartthings, Nest, Wink, Vivint
Neutral + Live wire
Price:
1 Gang
2 Gang
3 Gang
Smart Light Switch In-Wall by NewRice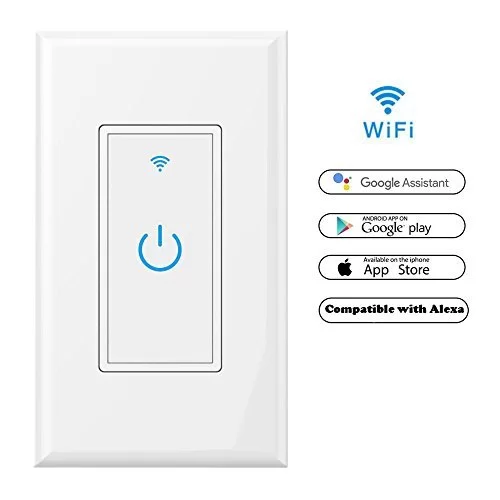 Features
The NewRice lets you control anything a Single-Pole light switch controls—all from your phone. Turn your lights, ceiling fans, and other fixtures off and on no matter where you are
E-WeLink also lets you manage connected fixtures with your smartphone or tablet, including setting schedules and tracking how much energy they use. For added convenience, you can use your voice to control the Switch when paired with Alexa, activated with the 'Smart Life' skill in Alexa App
Use the Smart Switch to automate connected fixtures based on your daily schedule and preferences
Specification
Compatible w/ Android 4.1 or higher & iOS8 or higher
Connect your mobile device to your 2.4GHz Wi-Fi network
Only support 2.4Ghz Wifi
Neutral wire is required
Price:
[highlight txtcolor="#dd2323″]
Are you finding Smart life App Compatible Garage door opener?
[/highlight]
Smart Light Switch by Treatlife WI-FI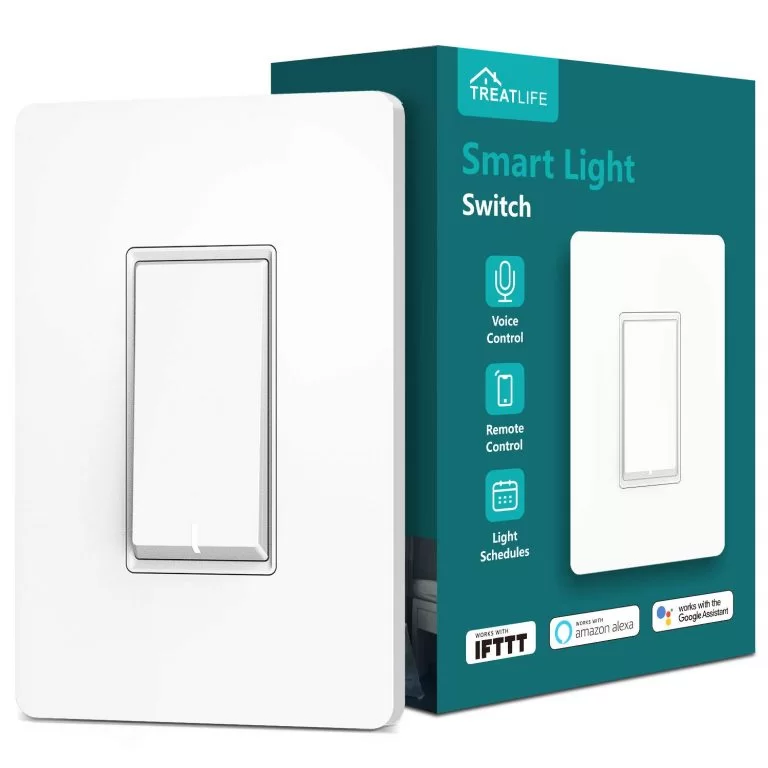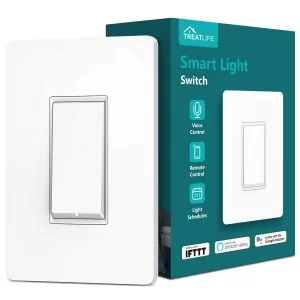 Features
Set a countdown and the light will go off once the timing is reached
Create subtle reminders for your daily routine
Utilize the scheduling feature to set your smart lighting systems to periodically turn on and off when you are away, so it looks like someone's home to deter intruders
Easily combine the lights into a group, so you can turn all the lights on when you get home at night and off when you are going to bed
Life just gets a whole lot smarter with IFTTT
Free voice control with Alexa, Google Assistant
Control the light from anywhere using your smartphone, whether you are in your cozy bed, in the office or on vacation
Specification
Neutral Wire Required
Single-Pole / Non-dimming
Compatible w/ Android 4.1 or higher & iOS8 or higher
Connect your mobile device to your 2.4GHz Wi-Fi network
Price:
Maxcio Smart Wi-Fi Light Switch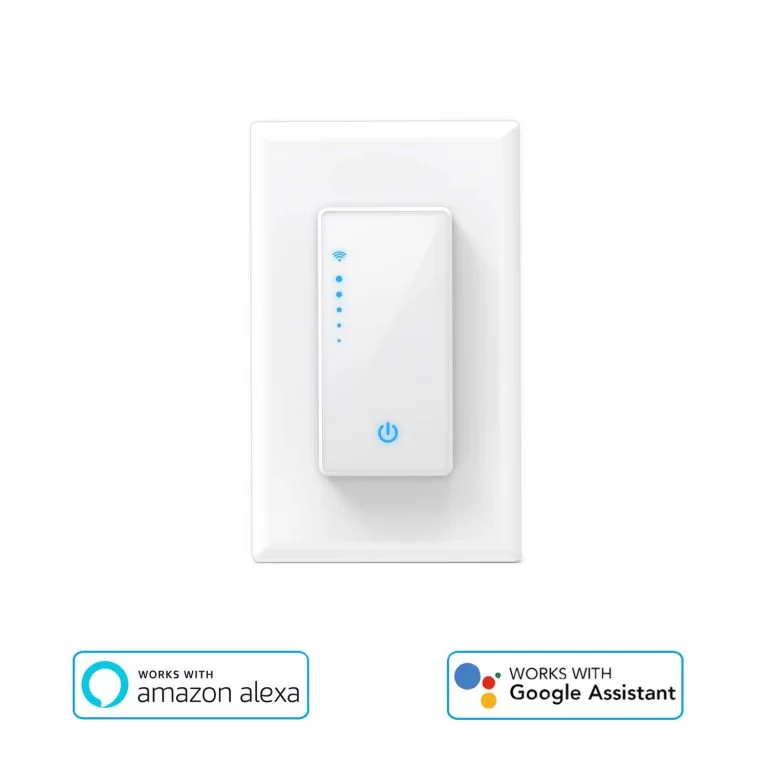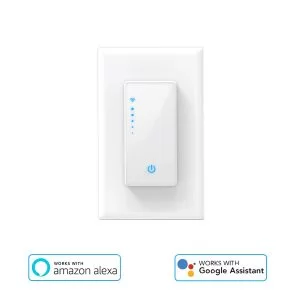 Features
Control your light with free App Smart Life wherever you are at any time.
Compatible with Amazon Alexa (Echo/Dot/Tap) and Google Assistant for Hands-Free voice control
Turn lights on/off at preset times while you are away/back home. Check devices connected to the Smart Switch remotely, create schedules and countdown
With LED backlight, no worry to reach the smart light switch in dark, the physical on/off switch ensures a longer life
Anti-Thief Away Mode
Specification
Live wire and neutral wire are required
Load wire is required for light switch
Support 2.4GHz Wi-Fi Only
Price:
Kasa Smart Light Switch by TP-Link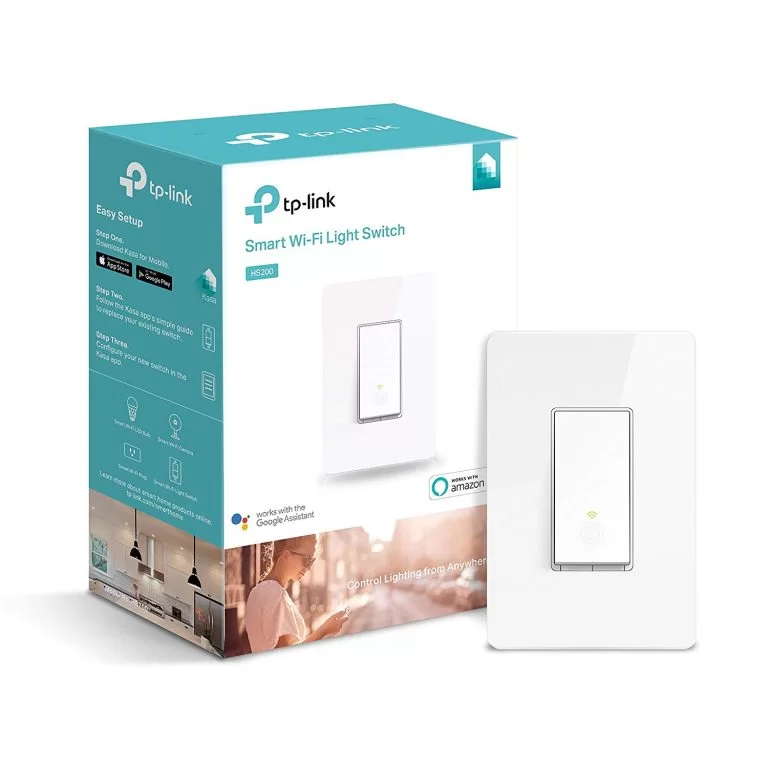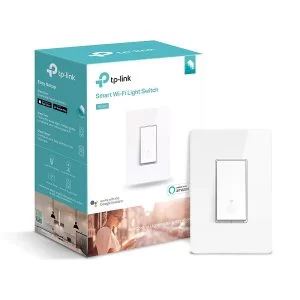 Features
Turn electronics on or off from anywhere with your smartphone using the Kasa app
Works with Amazon Alexa, Google Assistant and Microsoft Cortana supported devices for a hands-free experience
Smart Switch to automatically turn on and off while you're home or away
Specification
Single pole setup only
Requires a neutral wire
Supports only 2.4 GHz Wi-Fi network connection
Price:
Dimmers switch compatible with Smart Life
Features

• Work with amazon Alexa echo / Google home assistant / IFTTT / smart life App

• You can simply turn it on/off by directly pressing

• Control your home with your smartphones app or tablets from anywhere at anytime

• Timing switch to turn ON/OFF your lights and appliances automatically

• Refined appearance and made of fire resistant material, safe and Durable

• The Smart Switch blends well with any room decor with its elegant and minimal design

• Dim your home lighting by utilizing the touch sensitive dimmer slider

Specification

• Compatible with Android / IOS system

• supports 2.4GHz network

• Single pole switch

• Neutral wire is required

| | | | |
| --- | --- | --- | --- |
| Brands | Treatlife | TP-LINK | Gosund |
| Price | | | |
Outlets Wi-Fi Smart Plugs compatible with Smart Life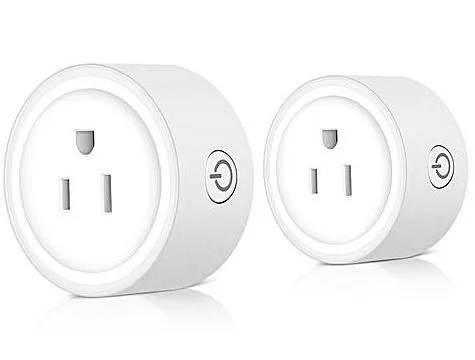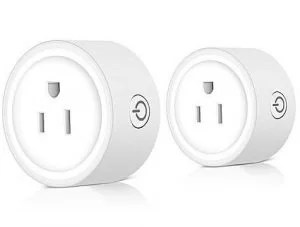 Features

• Set schedule to turn on/off the electronic devices automatically, such as light, oven or humidifier, etc as your need. You can also create a group for all your smart devices and control them with one command• When you are not at home, you can control the power on/off via Smart life app

• Works with Alexa, Google Assistant, IFTTT for voice control

Specification

• Work with Android 4.4 & IOS 8 or higher system

• supports 2.4GHz network

• No Hub Required

| | | | | | | |
| --- | --- | --- | --- | --- | --- | --- |
| Brands | Smart Plug Mini by GHome | Smart Plug by Teckin | Smart Wifi Plug by Linkstyle | Beantech Smart Plug | Smart Plug TanTan | Smart Plug Gosund |
| Price | | | | | | |
Smart Wi-Fi ceiling fan switch compatible with Smart Life
[images cols="three" lightbox="true"]
[image link="4285″ image="4285″]
[/images]
Features
• Front panel is high quality crystal glass, scratch and humid resistant, will never fad, with more excellent performance and more sensitive touch
• With LED indicator, can find the position of the switch easily in darkness
• No voice when you turn on/off lights, keep your home or office silence
• More humanization design: the lamp is off when the incoming of electricity again
• Compatible with Alexa Google Home Smart Life App Control
Specification
• Live and Neutral wire require
• Wi-Fi:2.4GHz Only, not support 5.0GHz
| | | |
| --- | --- | --- |
| Brand | Dexin Smart Touch | Keypower Smart Touch |
| Price | | |
Wi-Fi Outdoor Smart Plug Outlet compatible with Smart Life
[images cols="three" lightbox="true"]
[image link="4298″ image="4298″]
[image link="4291″ image="4291″]
[/images]
Features
• Smart Plug Compatible with Alexa, echo, echo dot, echo tap, echo show, echo plug, echo connect, echo buttons, echo spot, also Compatible with Smart Speaker with Alexa Bulit-in, Google Assistant, Google Home
• Time and Timing function, you can schedule an timer event or countdown event on your phone anytime and anywhere, energy saving
• Wifi Outdoor Smart Plug Outlet to timely turn off the household appliances that are not often in use
• Weather resistant withstands damp, wet, snow and cold conditions, perfects for outdoor and indoor house
• Three outputs could support 3 devices at the same time and can control separately, similarly Ottim has one output and only support a single one.
| | | |
| --- | --- | --- |
| Brand | Koolertron | Otttim |
| Price | | |
Smart Led Lights compatible with Smart Life
GHome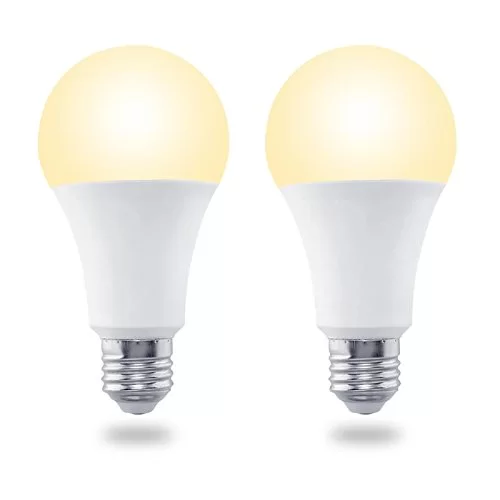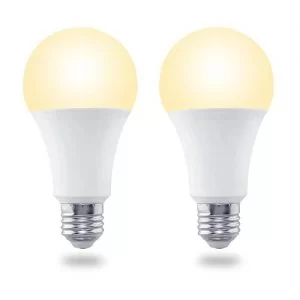 8 Watt Equivalent, Warm white(2700K-3200K) can make you feel better and more productive. Full color capability allows customized light settings from thousands of colors for any ambiance or mood
Fully integrated with Amazon Alexa Echo/Dot and Google assistant, Just ask Alexa or Google to switch your home bulb On/Off.
Price:
Yeron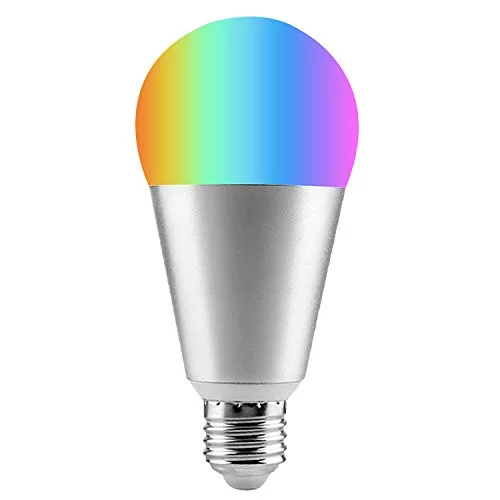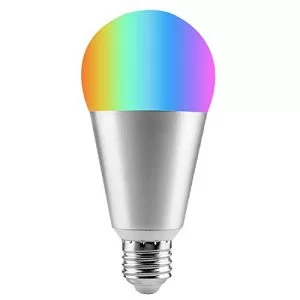 9W Smart Led bulb with E27 base,works safely at AC 85-265V wide voltage for 25000 hours
Prefer 16 million colors and 8 scenes for your selection, choose different colors/scenes to suit your mood, and adjust the brightness based on your needs
Control by Amazon Echo & Google Home,DIY your WiFi Light Bulb depending on various events by connecting it to IFTTT
Price:
Smart Light Bulb with Soft White Light 2800k-6200k + RGBW, TECKIN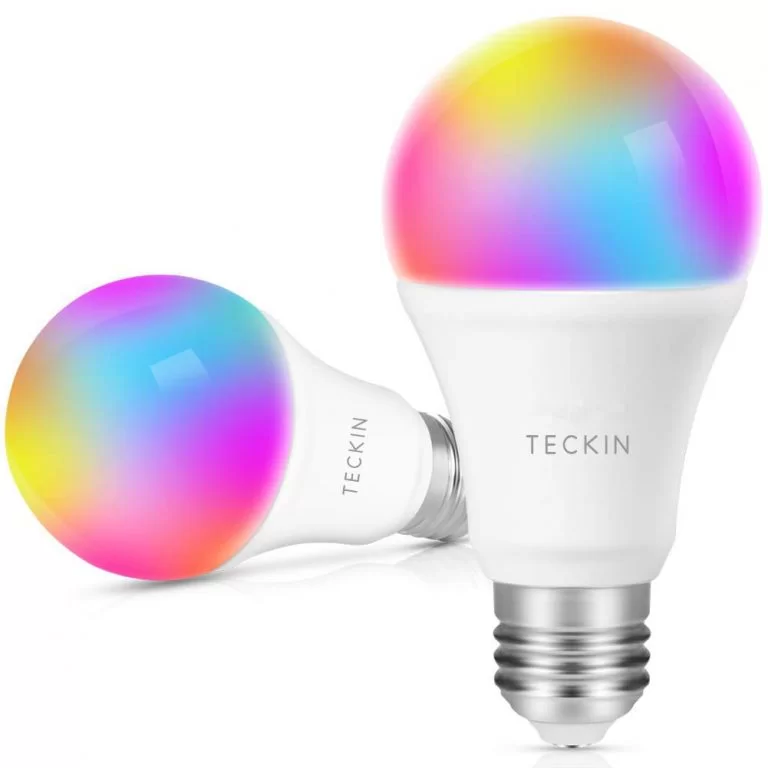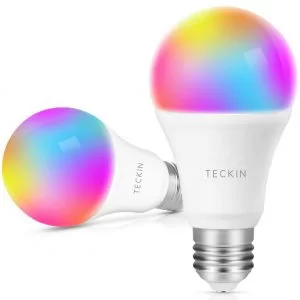 Control your smart bulb via your voice with Google Assistant and IFTTT. Just give a voice command to turn on/off or dim/brighten your light, even switch your light to specific color as you need
Choose from 16 million colors and shades of white to instantly change the look and atmosphere of your room
Price:
Smart WiFi LED Light Bulb A19 800Lm Gosund, Multi-color, Dimmable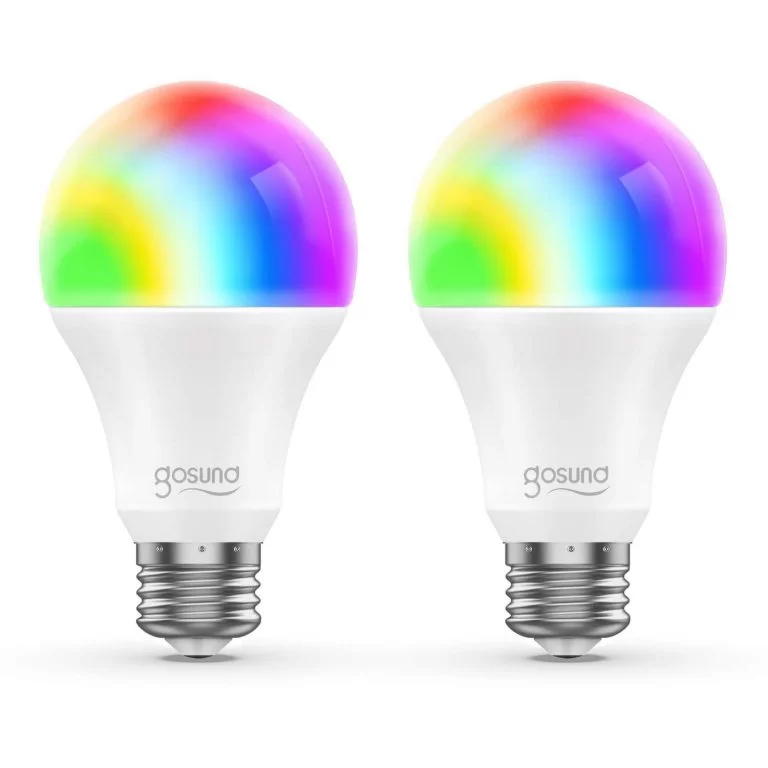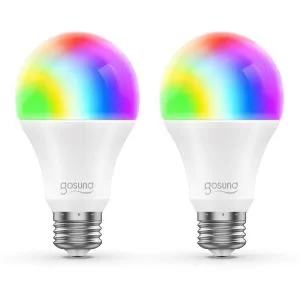 Just download free APP: Gosund, you may control the light individually or create different groups to control the lights in your home from anywhere. Smart light work with Alexa and Google Home, can be voice controlled
16 million colors are available, color temperature 2700k-3000k
Eight scenes for your selection, and four scenes designed as Party, Read, Sleep, Meeting mode, and other four scenes can be randomly edited based on your favor
Price:
Humidifier compatible with Smart Life
1. Zemismart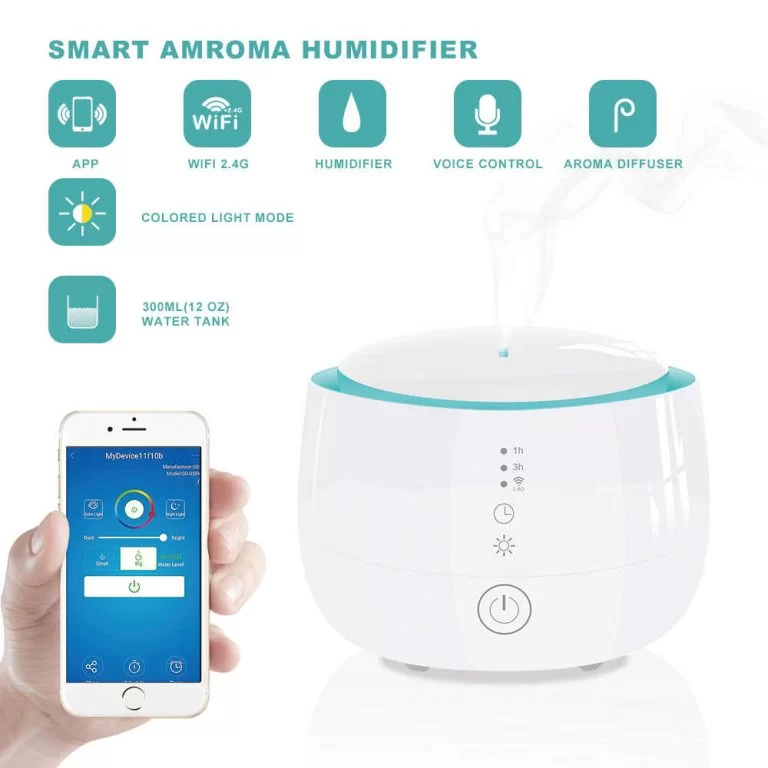 Price:
Affordable Humidifier: Check this One only at $39.00
2. Oittm 3L Ultrasonic Wifi Smart Humidifier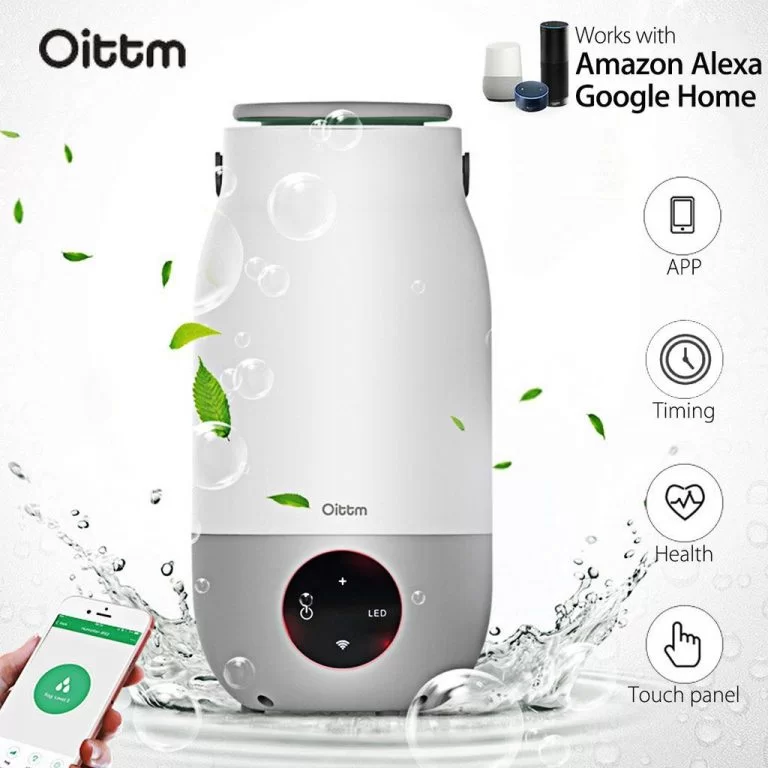 Price:
Frequently Asked questions
Is sonoff compatible with smart life?
Definitely not. Sonoff uses the ewelink app, which is a direct rival of smart life. They are currently incompatible with each other's gadgets.
Does smart life work with apple home?
Tuya/smart life uses a Homebridge Hub to connect to Apple HomeKit. Create a HOOBS account and install the Tuya Lan plugin to get started. In the configuration box of the installed plugin, paste the configuration code from the HOOBS domain. After you've set up the plugin, your accessory will appear in the Available Devices section of your Home App.
Does smart life work with smartthings?
Sixteen (16) different smart home products from Smart Life have been reported as being compatible with Aeotec Smart Home Hub and the SmartThings gateway platform.
What Cameras work with smart life app?
Here is the List of Smart Life Compatible Cameras
What bulbs work with smart life app?
Here is the List of Compatible Smartlife Light Bulb
Does Kasa work with smart life?
No. They work with the Kasa app.
Does Gosund work with smart life app?
Yes. Gosund WiFi smart products work with the Smart Life app, which has great IFTTT integration as well.
Note:
For a complete list of smart life app compatible products you can take a look here, however i would suggest to stick up to the above ones due to their durability, reliability and Proven Technology.
Home Automation

>>

Other

>>

Software & Apps

>>

Smart Life Compatible Devices Updated 2023