For most people, there are still some terms we don't understand about the apps and software we use every day (how many non-geeks know what HTTP stands for, or what a MAC address is?).
If you're just starting out on your smart home journey, there are some words and phrases it's essential to understand.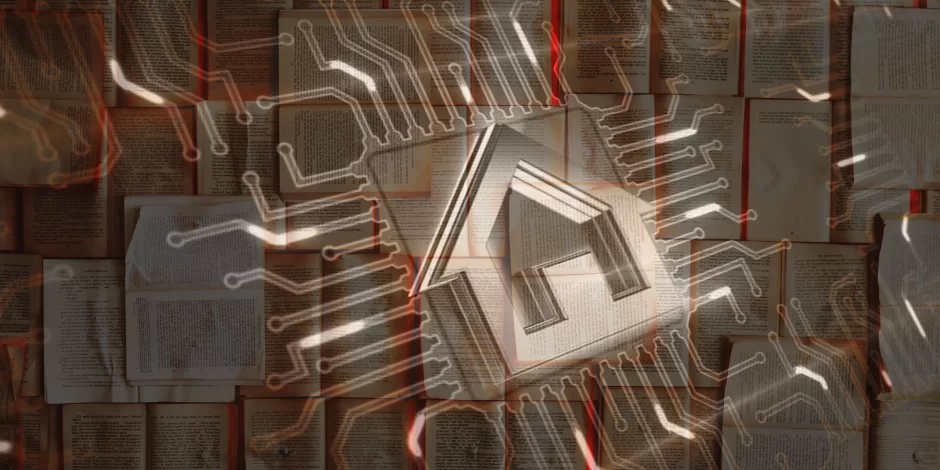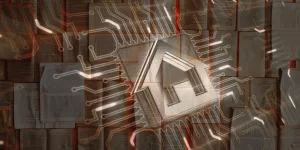 To get understand about lingo terminology in home automation. Here are few glossary for home and automation (words and phrases).
Automation
The term automation is the ability to integrate different smart devices together for the purpose to control each and every one of them from a central hub.
Architectural
In the home automation industry the term architectural refers to loudspeakers that are seamlessly integrated within the wall of the building or the ceiling without interfering with the overall design whatsoever.
Actuator
A mechanism that performs a physical task based on input from a connected system.
Airplay
This is a technology that was launched in 2010.This is a wireless protocol that enhances data streaming between two devices using Wi-Fi connection. It is more stable that using DLNA, but it works on kits that are equipped with Airplay.
AMX
This is one of the most common names in home automation. This is a framework that creates scalable solutions for corporate smart homes.
Association
The process of adding a device to a Group. By doing this, the device can be controlled as part of the group.
Bridge
A bridge is a type of connection which works between your smart home devices and the internet. This makes it possible to control certain devices from anywhere in the world remotely.
Bluetooth Low Energy (BLE)
A wireless personal area network (PAN) aimed at devices with reduced power consumption and cost while maintaining a similar communication range to regular Bluetooth.
Chirps
Lighter, purpose-built protocols that allow the "things" in IoT to communicate and interchange. Built for machine-to-machine communication, they are efficient, extensible data frames that have an open-source structure, private data fields, and a simple checksum.
Cedia
Also known as the Custom Electronic Design and Installation Association, the lead association that supports the implementation of standards in the home automation industry.
CEDIA is a global initiative which has over 3700 member companies and home automation specialists.
Cortana
Cortana is an intelligent personal assistant created by Microsoft for Windows 10, Windows 10 Mobile, Windows Phone 8.1, Microsoft Band, Xbox One, iOS, Android, and Windows Mixed Reality.
Cellular Alarm System
It usually means that the system doesn't need hardwired landline because the control panel communicates with the remote monitoring center via cellular signals.
Controller
Is a term used to describe the brain of the home automation operations. The controller is the one that connects smart devices between each other.
CAT5/CAT6
Is a type of cable frequently used in the home automation industry for network wiring. It is the type of cable which connects to the router and makes the connection between the router and wired home automation devices.
CFL
Is the abbreviation for Compact Fluorescent Lamp an energy saving alternative to the classic incandescent lightbulb.
CFR
Stands for Compact Fluorescent Radio Lamp. They are basically the same as CFL, but they also include a radio receiver. This enables them to be controlled remotely via the Wi-Fi network.
Dimmer
A wireless device that controls the light brightness as well as the on/off states of the light in a room or house.
Dashboard
A dashboard is usually a user interface on a mobile device such as a mobile phone app or a web portal from which you can see the statistics and live data gathered from all or some smart devices in a smart home.
On top of that, some dashboards also allow you to control certain features of the smart devices such as lights, music, heating etc.
Device Pairing
Refers to including a device in the network of another in order to gain control or to share the configuration options from each other.
Example: pairing an iPhone music playlist to a Sonos Bluetooth speaker.
Distributed Audio
Refers to home automation processes that include whole-house audio or multi-room audio systems which can be controlled from the entire premises of the building via a smart speaker, remote or a touch controller.
Distributed Video
Just like Distributed Audio systems, a distributed video system refers to a home automation integration which installs TVs and displays throughout the home or in multiple rooms having one central controller.
DLNA
The Digital Living Network Alliance was set up as a standard by tech giants Intel and Sony to ensure compatible wireless products can recognize each other and share data without issues over a wireless network.
Ethernet
System to create a computer network using cables.
Event
Many smart home devices talk about events. An "Event" is anything that happens (a measurement, temperature, sensor reading, time of day, etc.) that triggers an action for your smart home device.
Elgato Eve
The Elgato Eve products utilize Bluetooth LE as opposed to standard WiFi and are able to operate without the need for a standalone hub.
Gateway
Is the one that connects your local network (home network) to the global network (internet).
Geofencing
A technology that creates virtual boundaries around a physical area in order to trigger an action on a connected device, usually through a combination of GPS and RFID tags.
Gang
Term used to indicate how many switches are on a switch faceplate.
Han
Home Area Network, also called a Home Network. This is the network that is used to communicate all your digital devices together within the area of your home. This can include WIFI (802.11), Bluetooth (802.15) and Zigbee and Zwave.
Hub
A hub is a device that acts as the brains of your smart home. With so many different manufacturers in the sector
Hardwired Security
The opposite of wireless security is hardwired security. Though wireless is now the norm, you can still buy hardwired systems that tap directly into your home's electrical network and landline telephone.
Hue
The family of smart bulbs and lighting products from electronics giant Philips.
HVAC
An easier way of saying heating, ventilation and air conditioning.
HIVE
British Gas's answer to Nest (see below), Hive works in the same way – enabling you to control your thermostat over the internet using your smartphone.
Integration
A smart home is no fun if nothing works together. At that point, it's not very smart at all.
Some products have built-in integration. For example, lots of third-party devices work with Amazon Alexa and Google Home.
If you want to create your own integrations, you can use IFTTT or one of its many competitors.
Internet of things (IoT)
A collective term referring to everyday smart devices that connect to the internet and each other.
Insteon
Insteon is a smart-home technology that enables lights, thermostats, switches, motion sensors and other such electrical devices to communicate through mains power lines, radio frequencies or both.
IP
Stands for Internet Protocol. It is a standard set of rules that's used between Ethernet and Wi-Fi.
IFTTT
The idea behind IFTTT is that through a simple interface, you can create "recipes" that perform simple functions on your devices.
Mesh Network
A type of network topology in which a device transmits its own data and also serves as a relay for other nodes by providing the most efficient data path through routers.
Microcontroller (MCU)
A small computer on a single integrated circuit designed for embedded applications and used in automatically controlled embedded systems.
Module
A small device designed to add wireless control over a lighting appliance.
NFC
Near Field Communication enables devices in close proximity to one another to detect each other and share data without the need for an internet connection or a pairing code.
Pairing
The process of your smart device "syncing up" – or pairing with – with your Wi-Fi, hub or another device. Once a device is paired, you can control/monitor it using an app or assistant.
Propagator
The "leaves" of the network architecture tree that are serviced by intermediate branch network elements. They manage message routing protocol translation services.
Protocol
A set of rules – or "languages" – used by smart devices to communicate with other devices. Bluetooth, Wi-Fi, Z-Wave and ZigBee are all protocols. This is where a hub can be handy, as it basically acts as a translator that allows your devices to speak to each other seamlessly.
ZigBee: An open standard for wireless communication designed to use low-power digital radio signals for personal area networks (PAN); it is used to create networks that require a low data transfer rate, energy efficiency, and secure networking.
Z-Wave: A wireless protocol for home automation that communicates using a low-power radio frequency technology specifically designed for remote control applications.
Wi-Fi: A wireless local area network (WLAN) that uses radio waves to provide wireless high-speed Internet and network connections.
 X10: X10 is an industry standard for carrying control signals over the domestic mains power wiring. X10 devices can replace ordinary light switches, mains outlets and pendant lamp holders; these can be controlled by keypads, radio and infrared remote controls
Remote Access
Remote access is your ability to access your home automation and security system even if you are not home.
Remote Monitoring
Remote monitoring is an important term to know. When you choose DIY home automation and security, you have the choice of professional or self-monitoring. Choosing professional monitoring means your system will be monitored around the clock at a remote monitoring center staffed by trained professionals. In the event of an emergency, the security specialist monitoring your system is responsible for calling the authorities.
Radio Frequency Identification (RFID)
A technology that incorporates electromagnetic coupling and radio frequency to identify objects and persons. It consists of three components: an antenna, transceiver, and transponder.
Real-Time Operating System (RTOS)
Designed to guarantee the completion of a task within a certain time constraint. Often used in safety-critical systems and when building IoT devices.
Router
A router is quite similar to a Gateway. In simple words, the Router is the one who connects the LAN Network to the Internet and maintains the connection between Wi-Fi enabled devices in your home.
RGBW
Stands for Red, Green, Blue and White. RGBW bulbs and controllers enable you to select any shade in the color spectrum by mixing red, green, and blue while also giving the option of a perfect white light from a dedicated white LED.
Relay
A wireless controlled Device that controls the On/Off state of a local appliance (load). The Relay controls the power going to the load via standard mains cables. The term Relay is normally associated with Inserts and Modules that control appliances of more than 600W (not lights).
Smart Devices
A Smart device is a physical electronic device that performs a specific function or task for you. Smart devices are generally connected to other devices or a network using various protocols.
Smart Home
A Smart Home is generally a house that contains smart devices or some sort of automated systems. The goal of a smart home is to provide value to its dweller. A Smart Home is one that provides its homeowners with comfort, security, and energy efficiencies at all times, regardless of whether anyone is home.
Smart Assistant
This is the virtual person that "lives" in a hub to assist you – like Amazon's Alexa or Apple's Siri. When asked, they can activate your smart devices, make smart functions happen and answer all manner of questions.
Sensors
These are smart devices that capture information and deliver it to other devices across the automation network. Examples are motion cameras, smoke detectors, temperature monitors, water, vibration, etc.
Scenes
Like Groups, Scenes group together multiple Devices. However, while groups treat all devices similarly, scenes enable a controller to send different commands to different devices. This results in endless possibilities such as: "turn light switch off and open window B" or "dim all lamps to 50 % and turn on the TV".
Static Controller
A network controller that has a fixed location. At least one Static Controller is recommended to ensure reliable network operation in Z-Wave systems.
Two-way talk
A feature that lets you speak with someone on the other end of a video feed remotely – just like a video intercom. For example, most smart cameras and smart doorbells have two-way talk, so you can see your guests through a video feed on your smartphone, and they can speak to you using the built-in microphone.
WEP and WPA Security
The effectiveness of a wireless home automation and security system relies heavily on the network it uses to communicate. In most cases, it is the customer's wi-fi network. For the purposes of installing your system, you need to understand Wired Equivalent Privacy (WEP) and Wi-Fi Protected Access (WPA) security.
2-Way Lighting
A lighting system where one light is controlled by two switches. For instance a hall light that can be controlled from the hall and the upstairs landing. A typical wiring scheme is shown in Application Note 2 – Using 2-way lighting.
2-Wire Lighting System
Lighting system that does not include neutral at the light switch. See Understanding 2-wire and 3-wire lighting systems for more information.
3-Wire Lighting System
Lighting system that does include neutral at the light switch. See Understanding 2-wire and 3-wire lighting systems for more information.
Other Most Common Glossary for Home Automation (words and phrases)
Automated security
You can control your home security system from anywhere.* Reliant offers basic motion detection and remote system control, in addition to specialized security cameras, locks, thermostats and garage door openers. You can even customize your lights and other appliances to use energy more efficiently.
Automatic door locks
Reliant offers wireless door locks that you can control from the Reliant Connect App. You can get alerts when a door has been left unlocked when you aren't at home.
Arm leaving (arm away)
Activating a home security system to function while the user is away, in which case all sensors, both indoor and outdoor, are armed for maximum protection.
Amazon Echo
A smart speaker developed by Amazon (also referred to as Alexa) that can be controlled with a user's voice; integrated into a home security system, Echo enables users to voice control certain functions such as arming a security system.
APPLE
Apple has been a minor player in the smart-home game since the launch, in 2007, of Apple TV, which debuted a multimedia player called FrontRow. But its influence is expected to soar with the advent of the Apple Watch and the introduction, in June, of HomeKit – a framework that will enable devices from different brands to work together using Siri as a spoken interface.
Backup battery
In the event the main power source fails, a secondary power source is available to provide power to your home security system.
Burglar alarm
A home security system designed to detect unauthorized intruders from entering a building or designated area.
Bypass
Going around an existing system to gain access—an important consideration when installing a home alarm system in terms of preventing intrusions, break-ins, and burglary.
Bandwidth
The amount of information or frequencies something—generally an Internet connection—can hold at a given time; an Internet connection from a service provider with a larger bandwidth, for example, can move around more information at a faster rate than a connection with a lower bandwidth.
CCTV
Stands for closed-circuit television, also known as video surveillance, wherein cameras are used to send signals to a specific set of monitors—unlike broadcast television, for example, where the signal is openly transmitted.
Carbon monoxide detector
Wireless sensors will alert you if your home is experiencing dangerous carbon monoxide levels. Carbon Monoxide is odorless, colorless and tasteless so you can't know of any danger unless you have the proper technology.
Control panel
Your home security system's command center connects and provides access to all your devices.
Chime
A ringing sound on an electronic device, providing an audible method of alerting users to a notification or alarm so they can respond to any concerns or potential emergency situations regarding their home and security system.
Cloud
A remote location for storing and accessing information via the Internet rather than on a computer's hard drive-essentially "the cloud" is another term for the Internet; files (like security camera footage) are sent to and stored on the cloud as opposed to a personal computer to allow content to be accessed from multiple devices.
Detectors
Gadgets or objects used for the purposes of detecting an object or substance; detectors sound a signal or alert when they detects the object or substance they are designed to detect.
DIY security
A smart home system wherein the owner must install individual hardware components and gadgets and ensure everything is connected and working together. With DIY systems individuals can hire security companies for an additional layer of support with their systems.
Door and window sensor
Wireless sensors are available for almost any opening in your home including doors, windows, drawers, cabinets, and even the fridge
DVR
Digital video recorder; in terms of home security, a DVR system digitally records footage from surveillance cameras when motion is detected.
Flood sensor
A sensor designed to detect and send notification of extreme shifts in moisture.
Freeze sensor
A sensor designed to detect and send notification of extreme shifts in temperature.
Google Home
A smart speaker developed by Google capable of integrating with some home security and home automation systems; offers voice-powered management control via Google Assistant, its built-in virtual personal assistant.
Home alarm
A warning device that may help deter burglars by working with your home security system to set off an alarm and contact first responders when triggered.
Infrared surveillance
Surveillance with cameras equipped with smart infrared radiation (IR) that alters the levels of a camera's infrared LEDs when distance is a factor so that objects and people are not overexposed and the picture is clear.
Key fob
Control your alarm system and doors with the swipe of your key fob when you can't get to your mobile device.
Motion detector
A device designed to detect moving objects, especially people. Motion detectors are a vital component of alarm systems and they are already incorporated into your Reliant home security system. When the motion detector senses motion, a security camera will be triggered to record a potential home intrusion.
Home Automation

>>

Blog

>>

Glossary for Home Automation