Home automation is a category that can span really simple to extremely complex tasks depending on who you ask. It's easy to get overwhelmed by jargon and devices and standards.
Deciding what you want will go a long way in determining your budget, your method, and how much time you'll be investing setting things up.
Before How to Get Started With Home Automation, there is a need to understand about home automation basics.
Home automation technologies can be broken up into five categories. Energy, entertainment, environment, enrichment, and efficiency,
Here's a little information about each.
Energy
Smart home energy technologies allow you to reduce your home's running costs by optimizing your energy usage and by minimizing wastage of electricity, gas etc.
Entertainment
Entertainment is the fun stuff. Home theatre. Multi-room music. Internet streaming services. Anything that enriches and enhances your home entertainment experience.
Environment
Environmental controls give you the freedom to control everything in your home from your smartphone, computer, or tablet. This includes lighting. Security. Climate and more
Enrichment
Smart home technology should enrich your life. Whether that's through the convenience of automation, enhancement of entertainment, or peace-of-mind from security.
Efficiency
Smart home efficiencies take care of everyday tasks via automation and simple controls. So you can spend less time on chores and more time on what matters.
Here is the home solution categories and products associated with them
| | | | |
| --- | --- | --- | --- |
| Solution | Channel 1 | Channel 2 | Channel 3 |
| Entertainment | Home theatre and TV | Multi-room music | Streaming services |
| Communications | Super-fast Internet | Wi-Fi | Content streaming |
| Climate control | Heating | Cooling | Curtain control |
| Lighting | Custom ambience | Central control | Lighting automation |
| Security | CCTV cameras | Alarms | Intercom |
Protocols Home Automation Technologies
Powerline vs. RF
​Powerline is a term that is tossed around a lot in the home automation industry. It means the device communicates with other home automation products through your home electrical wiring.
RF stands for radio frequency and requires no wiring to work. Most systems are either Powerline or RF or a hybrid of both.
X10 Compatibility
X10 is one of the oldest and most popular home automation protocols.
Wireless
Wireless, or RF devices, are relatively new in home automation. Three of the leading home automation wireless technologies are Insteon, Z-Wave, and ZigBee.
Each of these wireless technologies has its advantages and its own loyal following, elaborate further in the later part of this article about wireless technologies.
When designing your smart home, choose products you will use frequently. Start small with one or two and then consider additions. Ask yourself these questions to get started.
Would a personal assistant to help track lists or order groceries be useful?
Smart speakers are a great place to start your smart home design, there are many personal assistant devices on the market.
Amazon Echo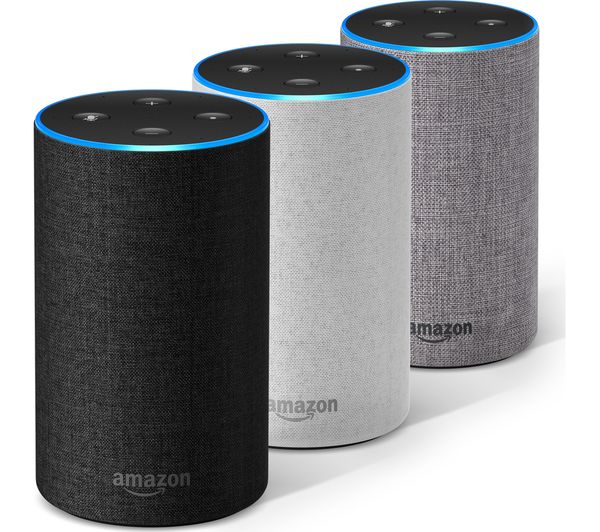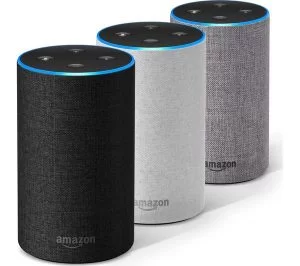 Amazon Echo's voice assistant and she's a powerhouse. You can teach your Echo all sorts of skills, like requesting an Uber, or ordering takeout when you're not feeling up to it. It can also serve as a hub to connect all the smart-home devices you have in the house.
Echo is great for music as well. It has solid sound quality for a small speaker and plays music from your favorite streaming services. If you're on a budget and can't spring for the full Echo just yet, Amazon also offers the Echo Dot.
Google Home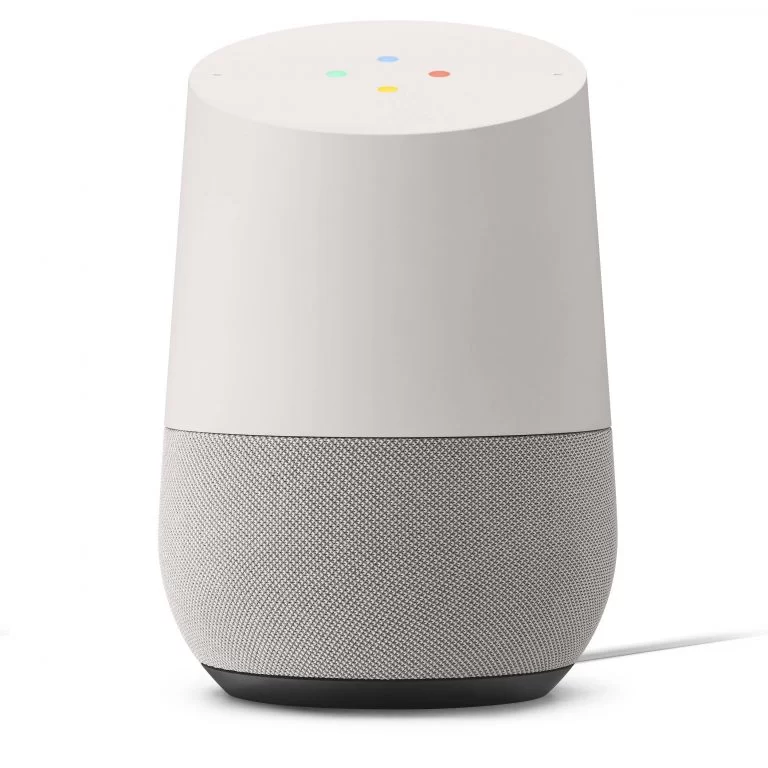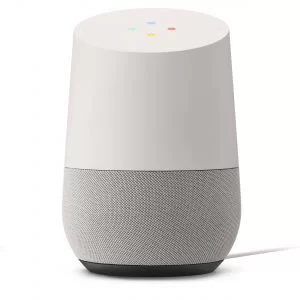 Google Home is as good, if not better in some respects, than its Amazon competition.
It's a bit more conversational compared to Amazon's Alexa. It lets you call up your favorite shows by voice, something you can't do with the Echo. Both are solid choices to serve as the basis for your smart home you'll just have to see which the right choice is for your household.
Apple Homekit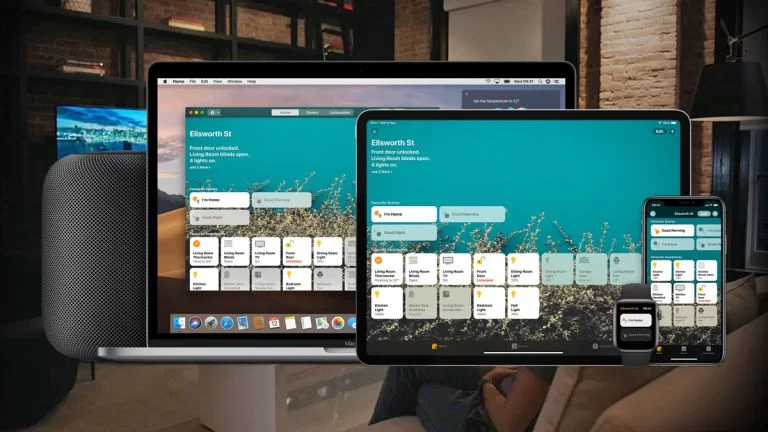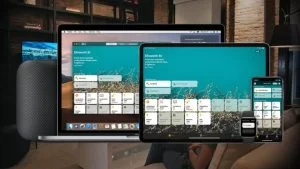 Apple HomeKit is the obvious choice for Apple loyalists. You will be able to control everything from the Apple Home app for iOS, the Apple TV box and the Apple Home Pod speaker with its own voice assistant, Siri. If you're privacy conscious, this might also be for you Apple has been the most vocal about protecting personal data it captures.
Do you forget to turn off appliances and lights?
Smart plugs and light switches may be your most valuable assets. Not only can they provide peace of mind allowing you to turn off the waffle iron you left on but they help cut down on your energy consumption.
Smart Light Bulbs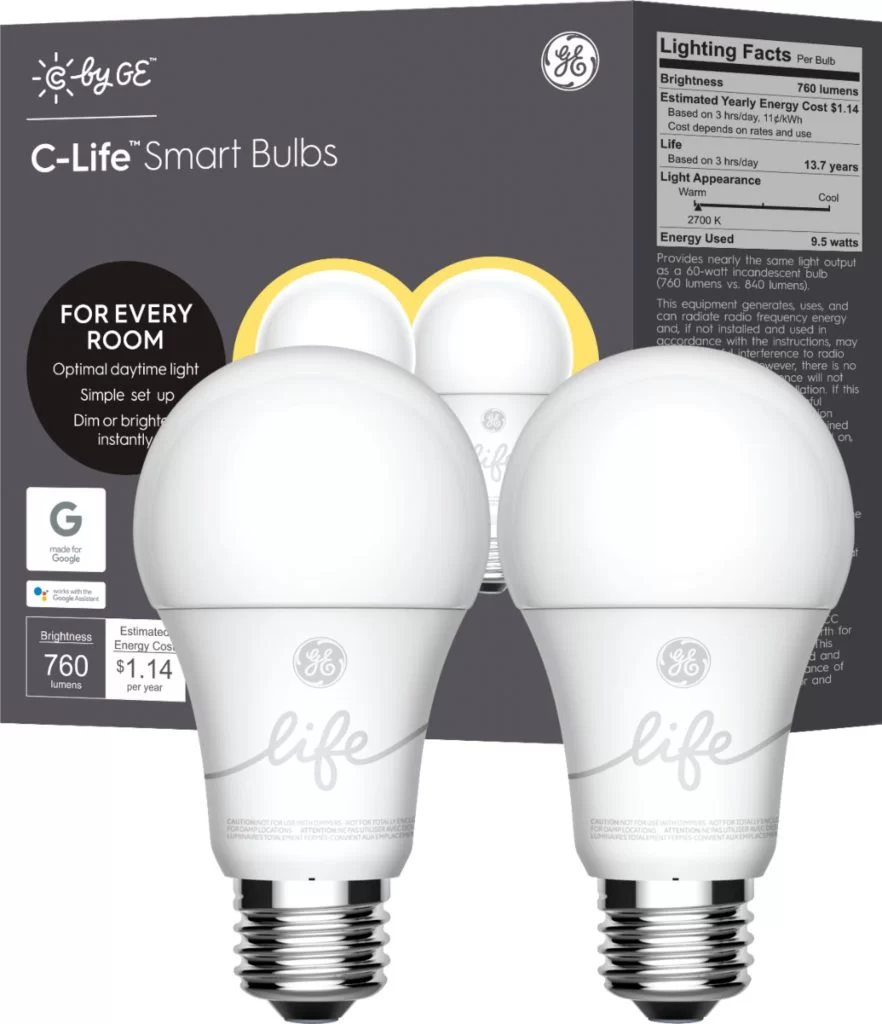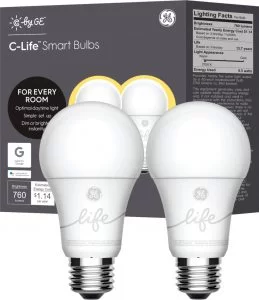 A variety of these are on the market, so it's crucial to pick those that fit your needs and integrate with your hub system. It's not something many people think of as having to be "smarter," but they can help a ton especially if you're forgetful with turning off the lights.
You can control all your lights with a phone or tablet, meaning you can make sure they're off when you leave the house or turn them on when you get back, so you aren't entering your home in the dark. You can also set them on timers, and others can detect when you walk into the room and turn on.
Smart Plugs
These are a must if you're serious about energy efficiency. Apps let you see how much power a device is drawing, how long the device is used and the operating cost for the device that's plugged into the switch.
You can also track power usage over time and make sure you know when and where power spikes are coming from.
Would you like to have lower utility bills?
Smart Thermostat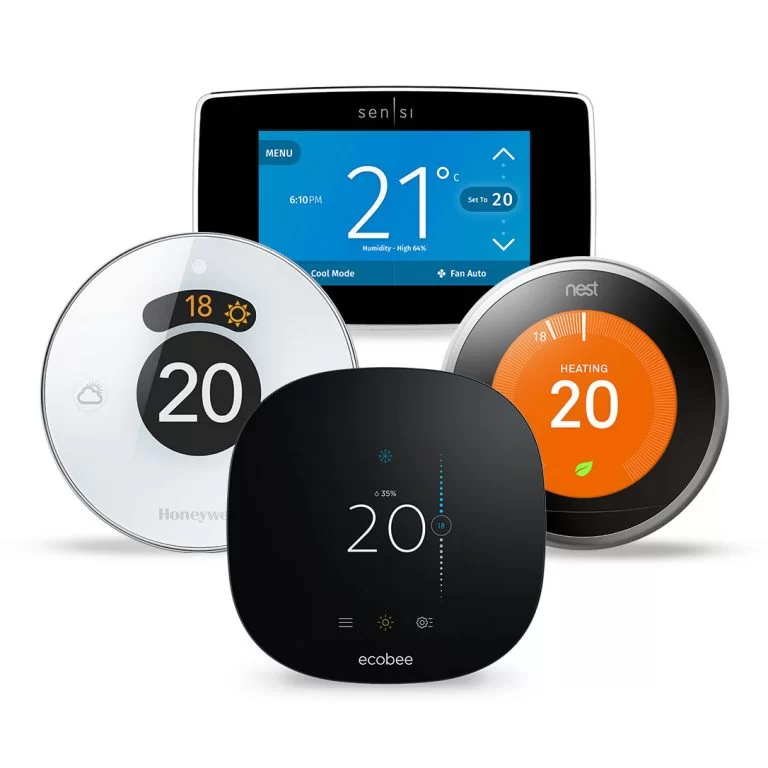 While your thermostat can always be programmed with the temperatures you want, smart thermostats can learn your habits and heat or cool based on those. It's based on motion sensors and when you're home or away. You can remotely access them to monitor the temperature and make changes as well.
Are you concerned about security?
Smart Locks CCTV Doorbells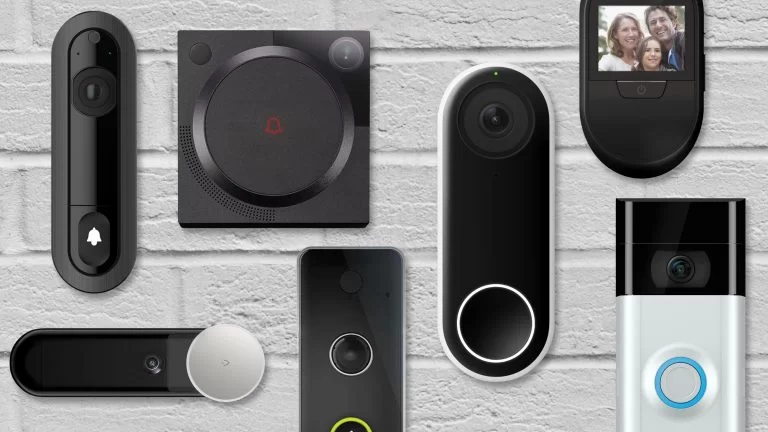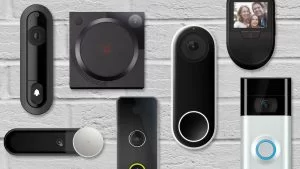 Monitor your home right from your phone with Wi-Fi connected doorbells, door locks, exterior lights, cameras and more. Smart door locks are also extra handy for those times you accidentally lock your keys inside the house.
To Start as a Beginners with minimum budget
Smart Outlets: Start with just one smart home product here that's especially well-suited for beginners, but there are a lot of excellent devices out there that can help automate all sorts of functions in and around your home.
One of the easiest ways to get started in the smart home is to upgrade from this classic, but comparatively clunky and tough-to-use timer to a smart plug, like the $50 Belkin WeMo Switch (£35 in the UK, AU$58 in Australia). The Belkin WeMo Switch is a pretty significant step up from the old-school analog timer, but it isn't difficult to set up or use.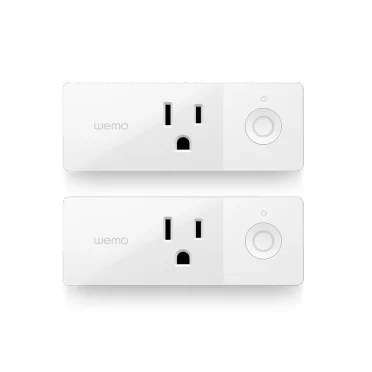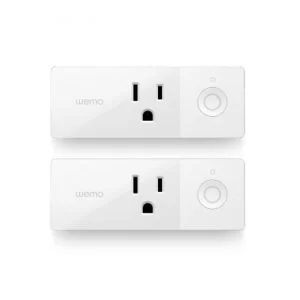 Basic scheduling feature, but also gives you control on your phone or tablet. Not only that, but Belkin WeMo Switches aren't limited to lamps. You can plug in pretty much any small appliance you want — an iron, a space heater, a fan, a coffee maker.
You can even hook it up to the webapp-automating IFTTT for some really cool stuff. It's a great device for beginners to start automating stuff.
Smart thermostats: A similar category of dedicated units that function a single automation purpose, rather than attempting to be a complete solution.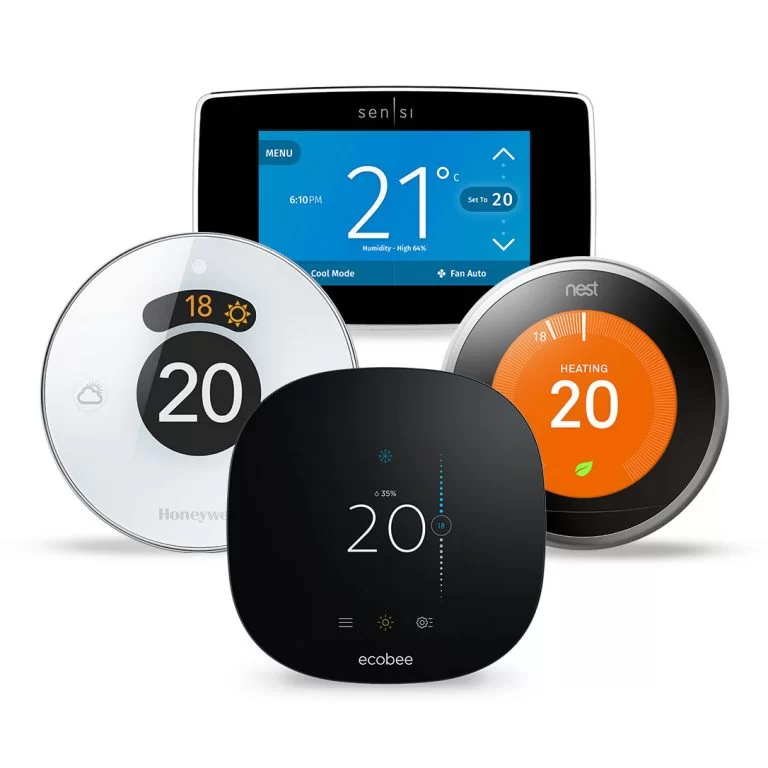 They can be used to remotely control temperature, learn your preferences, and even intelligently disable your heat/AC while you're out and reactivate it before you get home so it never feels uncomfortable. In addition to being convenient, these can help save a lot of money on your utility bills, depending on your situation.
Consider Starter Kits: Most people start their home automation setup with lighting products such as switches and dimmers. Although you can buy individual products and assemble your own system.
Starter kits typically include several light switches or plug-in modules and a remote control or interface panel. Some of the technologies that starter kits can be purchased for are Insteon, X-10, and Z-Wave, range starts from £50 and goes up to £300.
Wants to go with dedicated complete home Automation
A $50 power outlet plugin is neat, but it's hardly a complete home automation system. If you want to get into some more advanced systems, you're going to need to start choosing a network protocol that allows your various peripherals to communicate with a central device.
HZ-Wave – Check out this quick start guide to get familiar.
Insteon – Here's a fine collection of guides.
Zigbee – This is a nice primer on the protocol.
X10 – See this introduction page, with links to a broader knowledge base, there are a few of the bigger protocols in the home automation world today.
Picking a protocol for your needs is beyond the scope of this article, but your best bet is to map out exactly what you want in your system first, then choose a standard that will accommodate your immediate needs and allow you to upgrade as you deem necessary.
Once you've picked your standard, you need three things:
Software: Whether you'll be controlling your system via your desktop, smartphone, or tablet, you'll need software to run the system.
A transceiver/coordinator: Your commands are useless if your master control software can't talk to your peripherals.
Sensors, switches, and peripherals: Something has to carry out your commands.
Home Automation

>>

Starter Kits & More

>>

Starter Kits

>>

How to Get Started With Home Automation