A Wi-Fi-connected camera is worth a look if you want to keep an eye on what's happening in your home when you're not there, but you don't want to invest in a full-fledged home surveillance device. In our tests, these are the best Homekit Outdoor security camera, if you want a full home system then e Arlo Pro 3, is 100% wire-free. Its Wi-Fi connection and battery make it easy to install practically anywhere a ladder can reach. This is an expensive security camera, but we think it's worth the investment.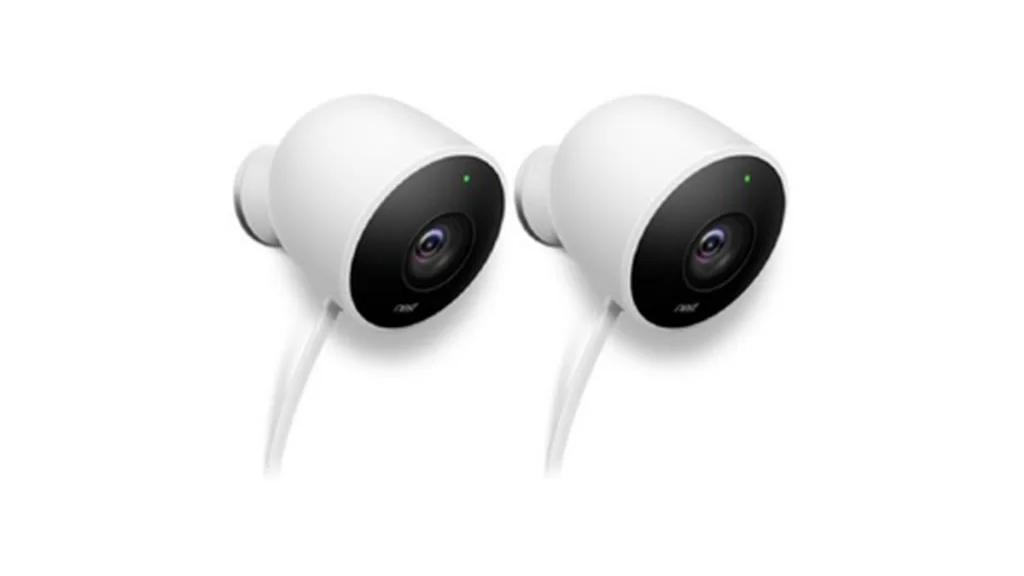 For Indoor Apple Homekit Compatible cameras with No monthly fee including local storage facility for privacy protection including affordable price the Go to Apple Homekit compatible cameras for indoor homes.
List of Compatible Homekit Outdoor Security Camera
Logitech Circle 2
Price:
[images type="carousel" cols="four" lightbox="true"]
[image link="3186″ image="3186″]
[image link="3184″ image="3184″]
[/images]
The only indoor and outdoor, weatherproof, wired or wireless 1080p HD home security camera that records when motion is detected with night vision and up to 180° field-of-view that goes just about anywhere and sets up in minutes.
Let your smart home do the heavy lifting. Circle 2 works seamlessly with other smart home products around your house like Amazon Alexa and Apple HomeKit to keep your home safe.
Features
Circle 2's easy to use mobile and web apps let you stream and download unlimited amounts of 1080p HD video from anywhere effortlessly
Windows. Wired or wireless. Circle 2 home security camera's array of mounts and accessories allow it to work just about anywhere, inside or outside your home
Circle 2 indoor and outdoor surveillance camera is built to weather it all. It's tough enough to handle rain, snow, heat and cold
See and secure a whole lot more. Circle 2's ultra wide field-of-view of up to 180° helps make sure you never miss a thing
Ask Siri to show you the live view from any Circle 2 camera in your home on your iPhone®, iPad®, or Apple Watch
Netatmo Presence
Price:
[images type="carousel" cols="four" lightbox="true"]
[image link="3187″ image="3187″]
[image link="3188″ image="3188″]
[/images]
Presence is the final option for now, Presence is fully intended to be used outside. It's both a HomeKit video camera and a HomeKit outdoor spotlight.
Presence actually replaces your existing outdoor lighting and is designed to be permanently mounted outdoors. It uses the same power connector as standard outdoor lights (not the same as indoor power outlets.
Features
Be alerted immediately if a person or car trespass on your property
The only smart outdoor camera that can distinguish people, animals and cars and gives you access to all its features without charging any subscription fees.
At night, either watch discreetly with the camera's infra-red night vision or switch the camera's floodlight on.
The smart floodlight can be switched on manually in the app or set to switch on when it detects a person, car or animal – or for all three. It helps you find your way safely at night and deters any unwanted visitors.
The Smart Outdoor Camera is specifically designed for outdoor use and can withstand the elements: rain, snow, moisture, dust and dirt
The Smart Outdoor Camera records only when something happens, there are no hours of empty footage
Videos are recorded in excellent Full HD quality. Pinch-to-zoom into the video to see every detail
Supports micro SD (8GB included, up to 32GB supported) video capture
HKCam DIY HomeKit security camera
[images type="carousel" cols="six" lightbox="true"]
[image link="3177″ image="3177″]
[image link="3176″ image="3176″]
[image link="3179″ image="3179″]
[image link="3180″ image="3180″]
[image link="3181″ image="3181″]
[image link="3182″ image="3182″]
[/images]
HomeKit app developer Matt Hochgatterer today has unveiled an open-source HomeKit camera project. The HKCam utilizes a Raspberry Pi Zero W and a 3D printed enclosure to allow users to create their own security camera compatible with Apple's HomeKit for less than $30.
HKCam is easy to assemble even for fairly novice users. It will require a Raspberry Pi Zero W with a power supply, the official Raspberry Pi camera module, a microSD card, and the 3D printed housing.
The source code and 3D-printed parts are available on Github.
Hardware
Raspberry Pi Zero W
Camera Module
Camera Cable compatible with Raspberry Pi Zero
1V micro USB Power Supply
MicroSD Card
3D-Printed Enclosure
The enclosure can be printed with any 3D printer. With its snap-fit design, you don't need any screws to assemble it.
At the bottom there is an inner thread to attach the 3D-printed stand. The threading is compatible with the Articulating Raspberry Pi Camera Mount.
You can access the camera and view the live stream directly from your iPhone, iPad, Mac and Apple Watch. You only need a compatible HomeKit app. Apple's Home app works just fine.
Home 3 is a powerful HomeKit app for iOS and watchOS. You can control and automate any HomeKit-compatible accessory with it.
All communication between your iOS device and HKCam is handled by HomeKit
Price: Estimated $30 US
eufy Security eufyCam 2 Wireless Home Security Camera System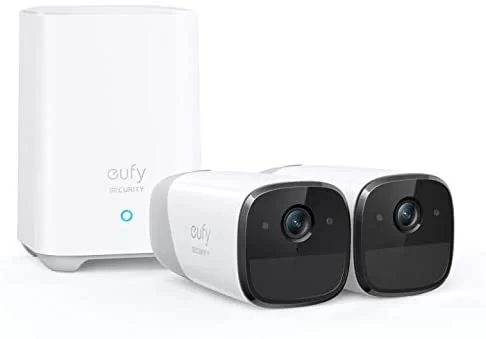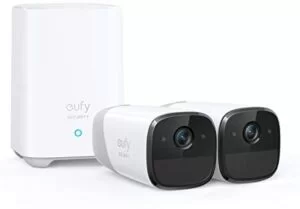 Features
Live-stream and record footage in crystal clear 1080p HD.
Reduce false alerts with smart tech which differentiates humans from objects.
Two-way audio.
Notifies you in seconds when suspicious motions are detected.
Encrypted data and footage can only be accessed by logging into the account.
Connect your devices to Apple HomeKit, the Google Assistant or Amazon Alexa for complete control over your surveillance.
365-day battery life from just one charge.
140-degree wide angle view
Zero Monthly Fee.
16GB EMMC, 3 Months Usage of video storage.
Night Owl Security Add-on Indoor/Outdoor Wireless Camera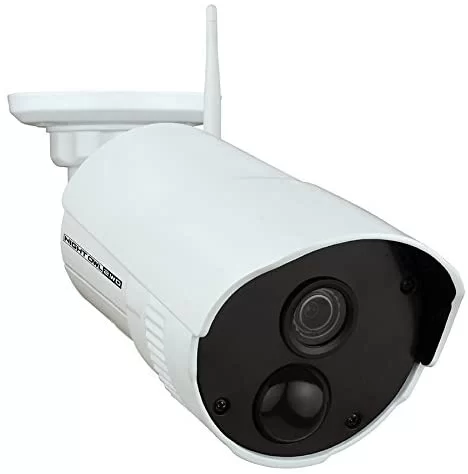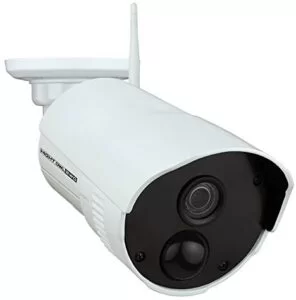 Features
Full HD 1080p Indoor/Outdoor Wireless AC Powered Infrared IP Camera
Two-way Audio Enabled Camera
20 feet. of Clear Night Vision with 88 Degree Field of View
24/7 Technical Phone Support
Camera is compatible with our WNVR201 series or can be used as a stand-alone
Smart home compatible with google assistant, Alexa and Apple Homekit
Night Owl does not charge any monthly fees to view or control your camera over the Internet or on a Smart Device.
Home Automation

>>

Brands

>>

Apple

>>

Homekit Outdoor Security Camera