If the camera often loses signal with NVR?
You can use the following three methods to solve the problem of poor camera signal
Please check if the white antenna on the camera is loose first.
The black extension antenna in the box may be used to replace the white antenna on the camera, allowing the black extension antenna to pass through the wall.
You can set a camera as a Wi-Fi repeater to enhance the signal between the camera and the NVR.
How To set a camera as a Wi-Fi repeater?
Video Manage – Repeater
Click +
Set Camera Number 1st to be a Repeater for camera no 2nd
You can also buy a WIFI repeater, which also enhances the signal between the camera and the NVR. for Wi-Fi repeater you can search: B07NRBYM5C on amazon.
How to setup Wi-Fi repeater?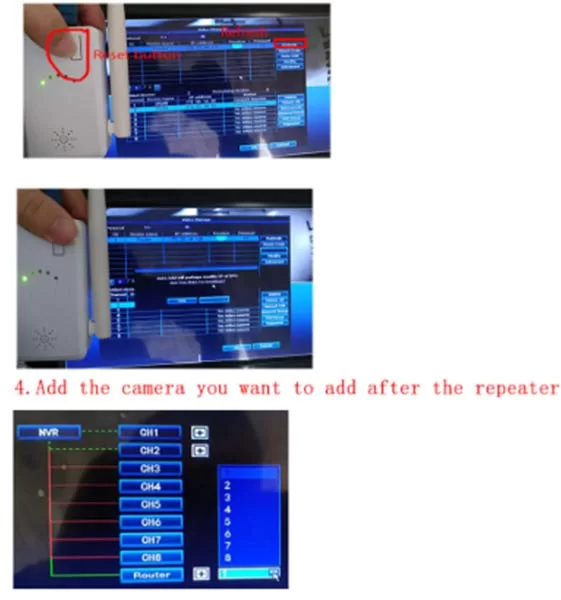 Press the reset button for 10sec
Use an Ethernet cable to connect the repeater to NVR
Video – Manage – Refresh-Match Code – Yes – Yes
Add The Camera You Want To Add After The Repeater
Camera Is Not Working Properly?
Please refer to the following steps for troubleshooting,
With your fingers, cover the light sensor in front of the camera. The camera's light sensor is the green dot under the lens.
The camera is okay if the infrared light around it is on at this time.
Please replace this camera's channel to a functioning one.
It may also be that the power adapter of the camera is faulty. You can connect the power supply of the camera to the DVR to see if the indicator light on the DVR is on
It is also possible that the BNC cable is damaged. Please connect the camera to the BNC cable of other normal cameras
How do I connect my Hiseeu camera to my phone?
Download "Eseecloud" app on your phone and register it
Click add button and choose Standalone camera
Check if the camera light lit
Click this button
Point the camera of the mobile phone at the QR code of the camera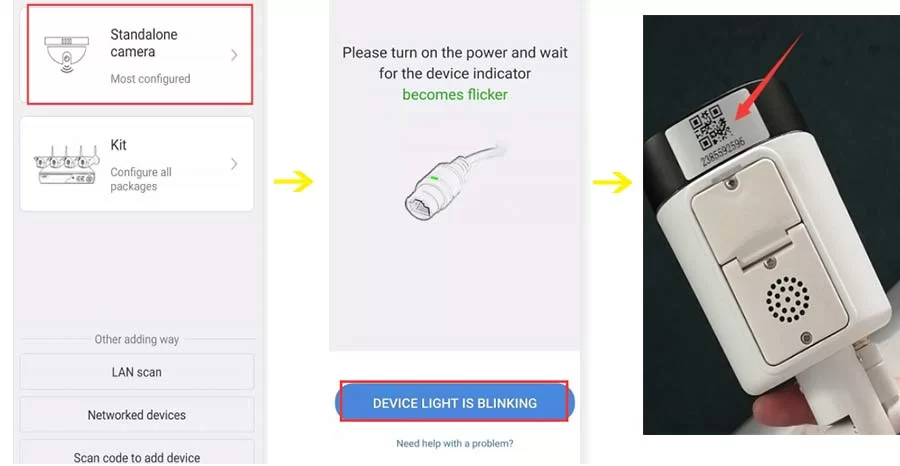 Choose a network environment for your camera, the Wi-Fi name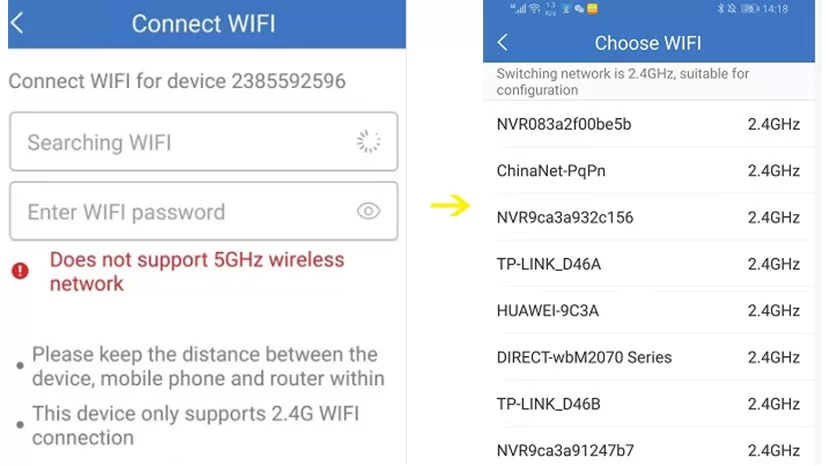 Input the Wi-Fi password and click the connecting device button
Wait a minute and it will connect succeed
Click COMPLETE button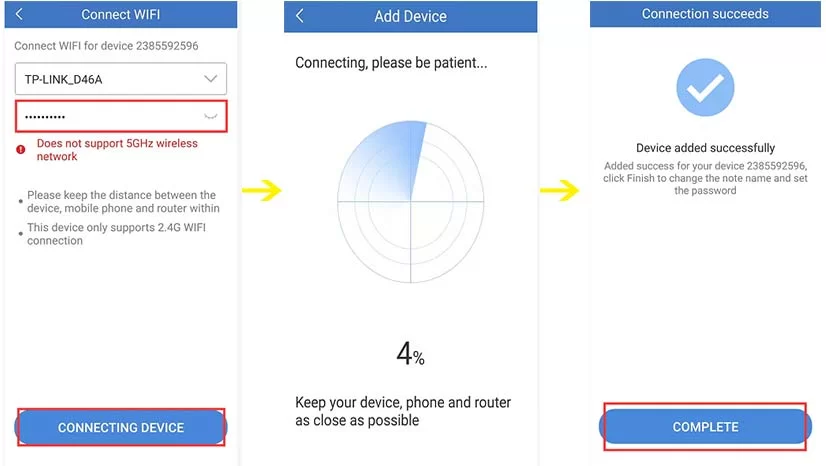 Edit the camera name and set its password (the password can be empty )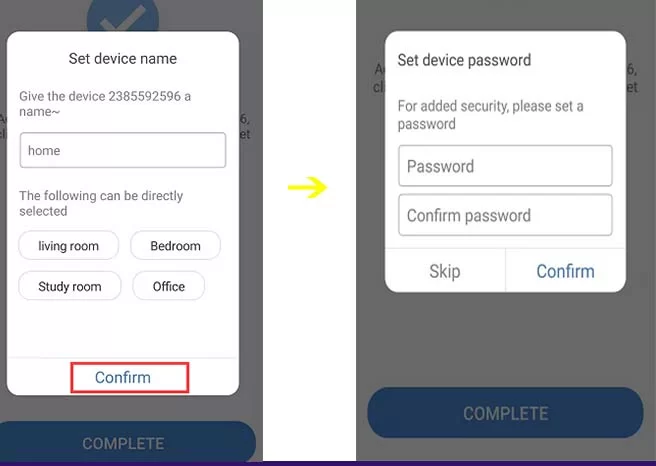 What should I do if I forget my password?
Note: User name and password should not exceed 8 characters and should not contain such as &*! @ (… #% and other special characters
Within the black area, Click the left mouse button>right mouse button>left click>right click… Lasts 6 times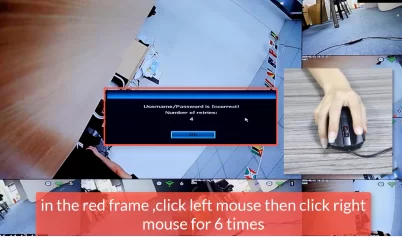 Yes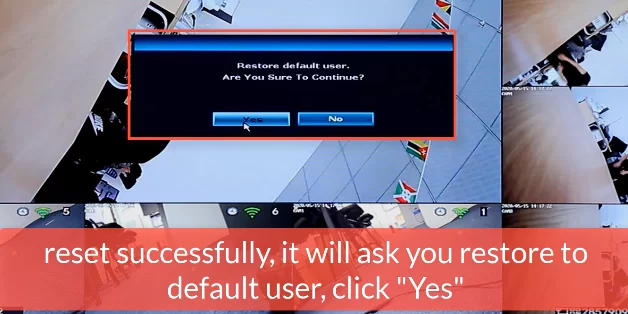 Input your new password, the old password is empty, you don't need enter anything.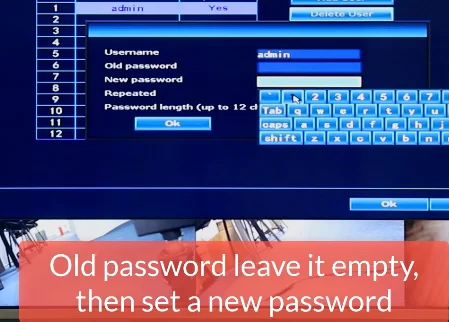 OK
Best Outdoor Security Camera without Subscription
How to fix it Hiseeu Wireless CCTV kits show offline?
Make Sure The network is normal and working.. Yellow Light Blinking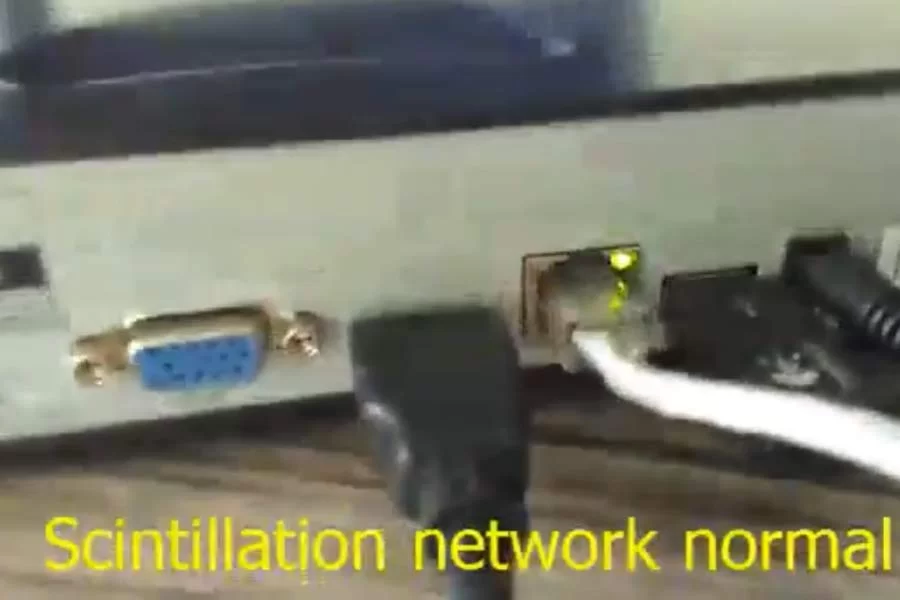 Right Click Anywhere on a screen
Click Fast Network
Click Auto Configuration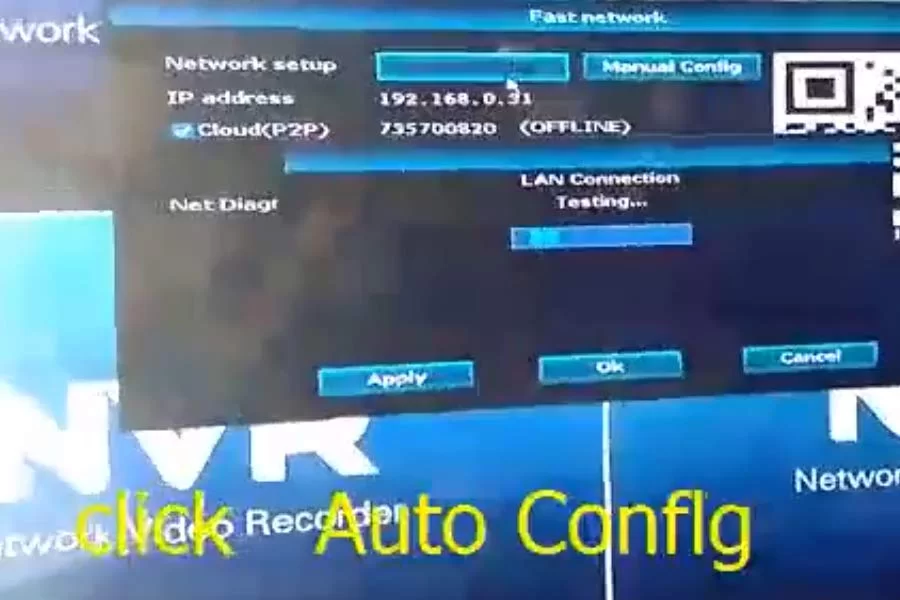 And Then Click Yes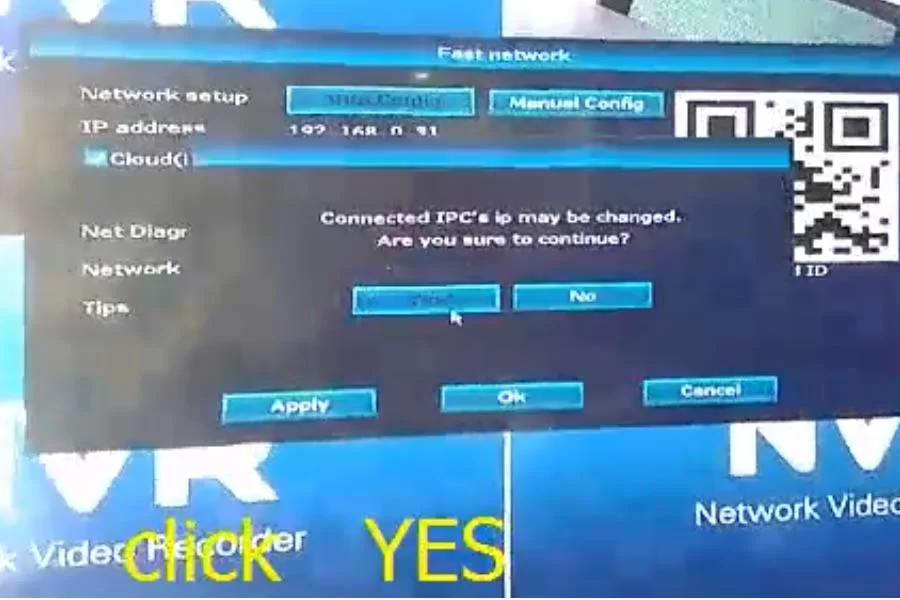 Wait for a while before it done..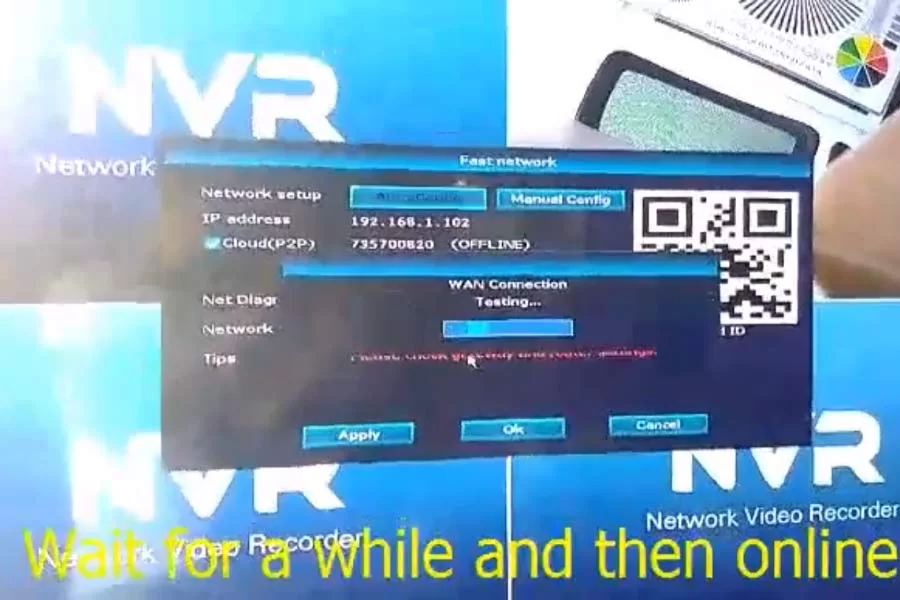 You will see a Healthy Network and Then Click Ok..
Note : To Find Out other than above Hiseeu Camera Troubleshoot then go to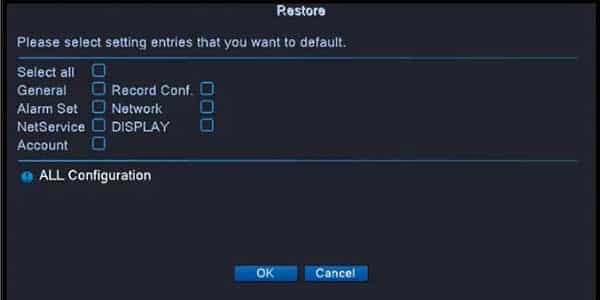 Home Automation

>>

Uncategorized

>>

Hiseeu Camera Troubleshoot