Hundreds more applications, such as Netflix, Disney+, YouTube, and others, may be added to many smart TVs. Some smart TVs, on the other hand, have a restricted amount of built-in apps.
For a long time, VIZIO smart TVs have allowed customers to integrate their favorite applications. However, in 2016, they introduced their SmartCast platform, which threw a spanner in the works because you couldn't download applications from your VIZIO smart TV anymore.
History of VIZIO Smart TVs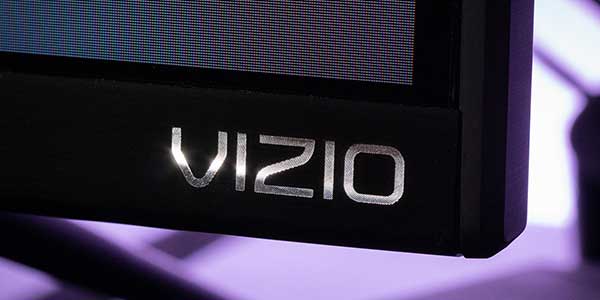 VIZIO introduced SmartCast TVs, a new series of smart TVs, in March 2016. Users may manage the content on their TV through tablet or smartphone using VIZIO's SmartCast TVs. VIZIO's smart TV platform was refreshed in 2017, with new apps that could be accessed straight from the TV. Netflix and Amazon Prime Video were among these apps.
In 2018, VIZIO unveiled its first Quantum Dot LED 4K TV, which included support for Google Assistant and Alexa-enabled devices.
Downloading apps or casting apps to your VIZIO smart TV can differ depending on the type of VIZIO system you have.
2018 onwards: VIZIO smart TVs use the SmartCast platform
2016 and 2017: VIZIO smart TVs feature SmartCast or VIA+
2015 and older: VIZIO Smart TVs features VIA or VIA+
What Is the Difference between VIZIO VIA and VIA Plus?
VIZIO Internet Apps (VIZIO VIA) and VIZIO VIA Plus are included into a limited number of VIZIO smart TVs sold till 2017.
It lets customers to stream their favorite movies, TV episodes, and music from popular applications like Netflix and Hulu directly to VIZIO smart TVs.
What Is VIZIO SmartCast and How Does It Work?
VIZIO SmartCast 4K UHD TVs between released between 2016 to 2017 and SmartCast TVs from 2018 onwards do not allow users to install apps.
If you don't find the app you want, you might be able to watch it via the ChromeCast or Airplay functions on your TV. If the app you're looking for isn't listed in your TV's app store, it's not available on the SmartCast platform right now, and there's no way to add it to your TV's home screen. While the app you're looking for might not be available right now, VIZIO upgrades its TVs on a regular basis to introduce new features and applications. Once the app is available for VIZIO and your TV is connected to the internet, these updates will immediately download to your TV. The great news is that there is No Download Required for you. It will happen automatically.
If you wish to use an app that isn't accessible on your screen, you may be able to access its content by downloading it to your mobile device and using the TV's built-in Chromecast or AirPlay capabilities.
ChromeCast:
Your Television has a built-in Google ChromeCast feature. Chromecast gives you the ability to cast thousands of your favorite applications to your TV from your computer, smartphone, or tablet. For information on how to cast Click Here.
Casting to your Vizio TV works in the same way as casting to a Chromecast device does.
On your mobile device, launch the Google Play Store.
Find the Chromecast-enabled app you want to cast to your Vizio TV and tap Install. Once installed, the app is integrated into your smartphone's cast selection.
Open the app, select the Cast icon, and choose your Vizio TV.
Your content will begin playing on your Vizio Smart TV.
Note: When the show stops or you use your Vizio remote to perform another operation on the TV, the casted material will cease playing.
AirPlay 2:
SmartCast Televisions also have AirPlay 2 capabilities and many applications allow you to AirPlay content from your iOS device to your VIZIO SmartCast TV. For information on how to use the AirPlay 2 feature, Click Here.
you'll take advantage of the TV's built-in AirPlay capabilities.
Ensure your Vizio TV and iOS device are on the same Wi-Fi network.
Download the app whose content you want to stream onto your iOS device, and then launch the content.
Tap the AirPlay icon and choose your Vizio TV. The content on your device is now on the big screen.
If you still can't unable to install the apps you want on your smart Vizio TV then I have another solution for you, which you can apply to get any app you want on your smart Vizio TV that is not listed on the app list.
Find here: current smart cast Application