Hundreds more applications, such as Netflix, Disney+, YouTube, and others, may be added to many smart TVs. Some smart TVs, on the other hand, have a restricted amount of built-in apps.
For a long time, VIZIO smart TVs have allowed customers to integrate their favorite applications. However, in 2016, they introduced their SmartCast platform, which threw a spanner in the works because you couldn't download applications from your VIZIO smart TV anymore.
History of VIZIO Smart TVs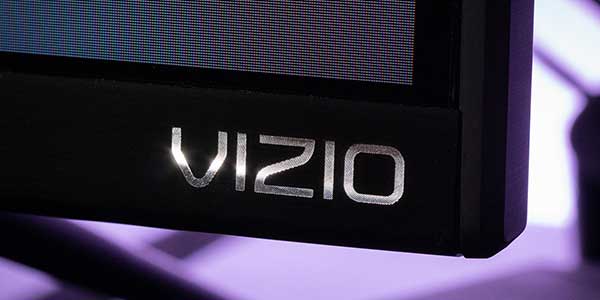 VIZIO introduced SmartCast TVs, a new series of smart TVs, in March 2016. Users may manage the content on their TV through tablet or smartphone using VIZIO's SmartCast TVs. VIZIO's smart TV platform was refreshed in 2017, with new apps that could be accessed straight from the TV. Netflix and Amazon Prime Video were among these apps.
In 2018, VIZIO unveiled its first Quantum Dot LED 4K TV, which included support for Google Assistant and Alexa-enabled devices.
Downloading apps or casting apps to your VIZIO smart TV can differ depending on the type of VIZIO system you have.
2018 onwards: VIZIO smart TVs use the SmartCast platform
2016 and 2017: VIZIO smart TVs feature SmartCast or VIA+
2015 and older: VIZIO Smart TVs features VIA or VIA+
What Is the Difference between VIZIO VIA and VIA Plus?
VIZIO Internet Apps (VIZIO VIA) and VIZIO VIA Plus are included into a limited number of VIZIO smart TVs sold till 2017.
It lets customers to stream their favorite movies, TV episodes, and music from popular applications like Netflix and Hulu directly to VIZIO smart TVs.
What Is VIZIO SmartCast and How Does It Work?
VIZIO SmartCast 4K UHD TVs between released between 2016 to 2017 and SmartCast TVs from 2018 onwards do not allow users to install apps.
If you don't find the app you want, you might be able to watch it via the ChromeCast or Airplay functions on your TV. If the app you're looking for isn't listed in your TV's app store, it's not available on the SmartCast platform right now, and there's no way to add it to your TV's home screen. While the app you're looking for might not be available right now, VIZIO upgrades its TVs on a regular basis to introduce new features and applications. Once the app is available for VIZIO and your TV is connected to the internet, these updates will immediately download to your TV. The great news is that there is No Download Required for you. It will happen automatically.
If you wish to use an app that isn't accessible on your screen, you may be able to access its content by downloading it to your mobile device and using the TV's built-in Chromecast or AirPlay capabilities.
ChromeCast:
Your Television has a built-in Google ChromeCast feature. Chromecast gives you the ability to cast thousands of your favorite applications to your TV from your computer, smartphone, or tablet. For information on how to cast Click Here.
Casting to your Vizio TV works in the same way as casting to a Chromecast device does.
On your mobile device, launch the Google Play Store.
Find the Chromecast-enabled app you want to cast to your Vizio TV and tap Install. Once installed, the app is integrated into your smartphone's cast selection.
Open the app, select the Cast icon, and choose your Vizio TV.
Your content will begin playing on your Vizio Smart TV.
Note: When the show stops or you use your Vizio remote to perform another operation on the TV, the casted material will cease playing.
AirPlay 2:
SmartCast Televisions also have AirPlay 2 capabilities and many applications allow you to AirPlay content from your iOS device to your VIZIO SmartCast TV. For information on how to use the AirPlay 2 feature, Click Here.
you'll take advantage of the TV's built-in AirPlay capabilities.
Ensure your Vizio TV and iOS device are on the same Wi-Fi network.
Download the app whose content you want to stream onto your iOS device, and then launch the content.
Tap the AirPlay icon and choose your Vizio TV. The content on your device is now on the big screen.
If you still can't unable to install the apps you want on your smart Vizio TV then I have another solution for you, which you can apply to get any app you want on your smart Vizio TV that is not listed on the app list.
Find here: current smart cast Application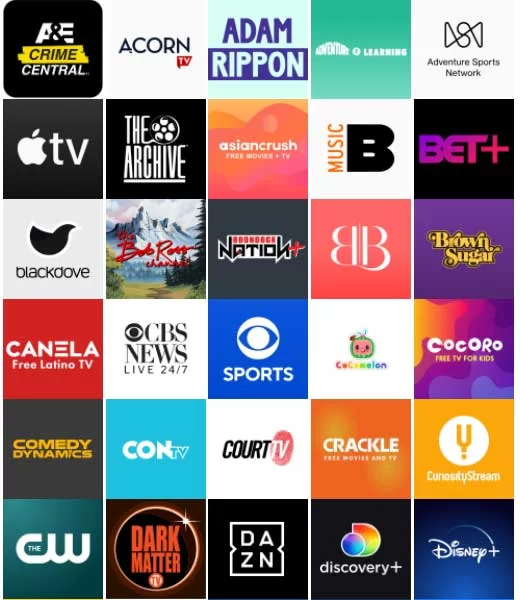 If you have a VIZIO smart TV that was built pre-2017, you can add apps to your TV using VIA.
Press the V button on your remote.
Select Connected TV Store.
Choose All Apps.
Navigate through the list of apps until you find the app you want to install, then press OK.
Select the Install App option.
More: Troubleshooting of Why Vizio TV won't Turn on But Orange Light Is on
How to Add Apps to Vizio Smart TV Using VIA Plus
If your VIZIO smart TV is running the VIA Plus platform, you can install apps on your VIZIO smart TV easily. Just follow these directions:
Press the V button twice on your remote.
A list of installed apps will be displayed under the My Apps tab.
Navigate through the Featured, Latest, All Apps, and Categories tabs to locate the app you want to install.
Press and hold the OK button until the name of the app you want to install appears in the My Apps list.
Relevant: Add Hbo Max To Vizio Smartcast TV
How to Add Apps to Vizio SmartCast TV
Hulu and Netflix are among the applications that come pre-installed on VIZIO SmartCast TVs. You may, however, cast your own applications that aren't on the core list directly from your smartphone if you choose.
Open the Google Play Store or Apple App Store on your mobile device.
Select the app you wish to cast from, such as Disney+.
Choose Install to download and install the app on your device.
Open the app and select the Cast icon.
Once you pick the Cast option, your material will begin to stream on your VIZIO SmartCast TV. Casting will come to an end if the TV show or film is canceled. This is also true if you use your VIZIO smart TV control for something else.
VIZIO SmartCast Mobile is a mobile version of VIZIO SmartCast.
If you own a VIZIO SmartCast TV, you also have the option of downloading the VIZIO SmartCast Mobile app for Android or the App Store.
You may use the app to manage and create your own list of applications to cast to your VIZIO smart TV. You can turn on/off devices, play/pause content, and change advanced settings all from the app.
The VIZIO SmartCast Mobile app works with supported VIZIO SmartCast products:
2016 and 2017 VIZIO SmartCast UHD Home Theater Displays
2018 and 2019 VIZIO SmartCast TVs
VIZIO SmartCast Sound Bars
VIZIO SmartCast Crave Speakers
See larger image
Features:
4K Ultra HD – Over 8 million pixels for breathtaking detail. 4 times the resolution of 1080p!
Dolby Vision Bright Mode You'll see even more lifelike accuracy, color saturation, black detail, and brightness in Dolby Vision Bright picture mode, thanks to color pixel tuning that ramps up depth and detail to new heights. P-Series also supports HDR10/+ and HLG formats.
Quantum Color – Next-generation QLED delivers cinematic color with over a billion hues of vibrant color.
Active Full Array – Up to 144 local dimming zones actively calibrate the brightness and darkness on screen for intensely vibrant color, deeper blacks, and mesmerizing contrast.
UltraBright 1200 – Make every pixel pop with electrifying radiance with up to 1200 nits of peak brightness.
Frequently Asked Question:
Is it possible to add more applications to a Vizio Smart TV?
Press the V button on the remote.
Select CONNECTED TV STORE.
Choose All Apps.
Navigate through the list of Apps and press OK on the desired App to bring up the option to install it.
How do I add Discovery Plus to my Vizio Smart TV?
Google Cast
Make sure your Smart TV is connected to the same Wi-Fi network as your Android Phone/Tablet or iPhone/iPad.
Start playing the content in the discovery+ app and select the Google Cast icon.
Choose your VIZIO Smart TV and it will start displaying on your Smart TV.
Can you update an old Vizio Smart TV?
VIZIO Smart TVs receive Firmware Updates automatically. … VIZIO does not offer Firmware Updates upon request; you simply have to connect your VIZIO Smart TV to the internet. Since Firmware Updates are pushed to the TV when it is in a powered-off state, no Firmware Updates will be pushed while the TV is on.
How to Add Apps to VIZIO TV That Are Not Listed?
Yes, You can download more apps that are not listed on VIZIO TV, Here is a complete Topic on how you add apps without Listed Apps.