Few things are more relaxing than snuggling up on the couch and watching a favorite movie. While you can view the whole Disney Plus library on your smartphone or tablet, transferring that video onto your large-screen TV requires a little more work.
While certain smart TVs, such as Samsung, Sony/Android, and LG smart TVs, allow you to immediately install a Disney Plus app, you can still access Disney Plus content on a conventional TV.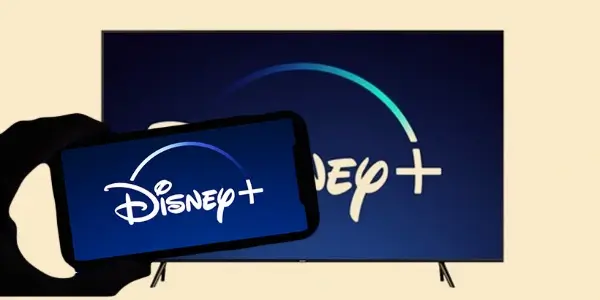 So here is How to Connect Disney plus to TV from Phone?
Stream Disney Plus with Chromecast:
Set up the Disney Plus app on your device and create an account. Next, choose a package for $11.99 a month or $119.99 for a year.
Connect and set up a Chromecast device on your TV.
Either browse or search for a movie or TV show you want to watch.
Open the content and tap on the Chromecast icon near the top corner of your screen and choose your TV from the list of available devices.
Your movie or TV show will start playing on your TV.
Note: If you don't have a streaming device connected to your TV, you can cast Disney Plus from your phone, tablet or computer using an HDMI cord.
To Watch Disney Plus from Phone to TV using HDMI:
Using an HDMI cable, connect your computer to your TV. Change the HDMI input on your TV and your material should display on the large screen. Because HDMI transmits both video and audio, the soundtrack should also be played through your speaker system.
You may also accomplish the same thing by connecting a smartphone or tablet to your TV.
Note: If your device supports HDMI output, you may require an adaptor between your device and the HDMI cable, such as a USB-C-to-HDMI or lightning-to-HDMI converter.
Stream Disney Plus with Apple TV:
If you already have the Disney Plus app installed on your iOS device and an Apple TV, you may install it on your fourth- or fifth-generation Apple TV, as the most recent Apple TV supports 4K video. If your tv supports it, you may watch Disney Plus content in higher definition.
Find the video that you want to stream.
Tap Airplay.
Choose your Apple TV or Airplay-compatible smart TV.
You might want to see this:
Frequently Asked Questions:
How can I mirror my phone to my TV?
Google Home can be downloaded via the Google Play Store.
If you haven't already, install Google Chromecast.
Hit the device, then at the bottom, tap Cast my screen.
Start immediately by tapping on the Cast screen.
Why can't I cast from my phone to my TV?
If you're experiencing difficulties casting video to your Android TV via Chromecast's built-in (previously Google Cast) capabilities, check sure you're running the most recent version of the Google Cast Receiver. Make sure your Google Cast Receiver is upgraded to version 1.33 or above for the best results.
How can I display the screen of my phone on my TV?
Connect the Miracast to your TV and select the appropriate input channel.
Open Settings on your Android device and look for Cast or Wireless display.
To connect, select the Miracast option.
How do I connect my phone to my TV using Bluetooth?
Press the HOME button on the provided remote.
Scroll down to Settings and choose the button.
Scroll all the way down to NETWORK & ACCESSORIES.
Press the Select button after selecting Bluetooth options.
Bluetooth Off is selected, and the Select button is pressed.
Home Automation

>>

Home Theater

>>

Other Home Theater Devices

>>

How to Connect Disney Plus To TV from Phone? A Guide For You