A US-based over-the-top streaming service is called Peacock. It is managed as an NBC Universal subsidiary.
Peacock airs NBC Universal programs as well as material honoring the company's third anniversary.
In addition to other things, it provides movies, recommendations, apps, news, sports, and entertainment.
Along with the above streaming choices, it also suggests WWE and NBC Sports. The unrestricted carrier from Peacock has advertisements and little content.
Here we will show you how to get peacock on LG smart TV by following simple steps:
A quick guide for you to get peacock on LG smart TV: On LG TV, open the LG Content Store >> search for Peacock TV app >> select Install >> Log in and start streaming.
Let's get into the detail about How to Get Peacock on an LG Smart TV
1 Press the Home or Smart button on the LG TV remote.
2 Choose the LG Content Store app by clicking the More Apps button.
3 Use the search icon in the LG Content Store to look for the Peacock app (Andriod , IOS)
4 To download it to an LG Smart TV, highlight and choose the Install option.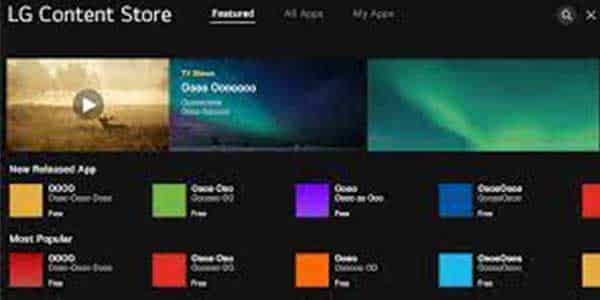 5 To stream the Peacock app's contents after installation, sign in using the required information.
How to Sign Up for Peacock App on Your Smart TV
You can sign up on your smart TV or on your iOS or Android smartphone by downloading the Peacock app, then signing up there. Although signing up with your smartphone may be simpler, both methods are easy. No credit card information is required to begin watching Peacock on your smart TV.
Enter your email address and password after clicking the Sign-Up button in the previous stage.
Select the box next to "Terms of Use & Privacy Policy."
Press "Start Watching."
Add your name and a little bit of additional personal data, such as your birth year.
Press Start Watching once more.
Peacock might send you a verification email.
Use your new login information to access your Peacock account on your smart TV.
You might want to see this:
Home Automation

>>

Home Theater

>>

Other Home Theater Devices

>>

How to Get Peacock on LG Smart TV – Step by Step Guide